Last Updated on July 26, 2020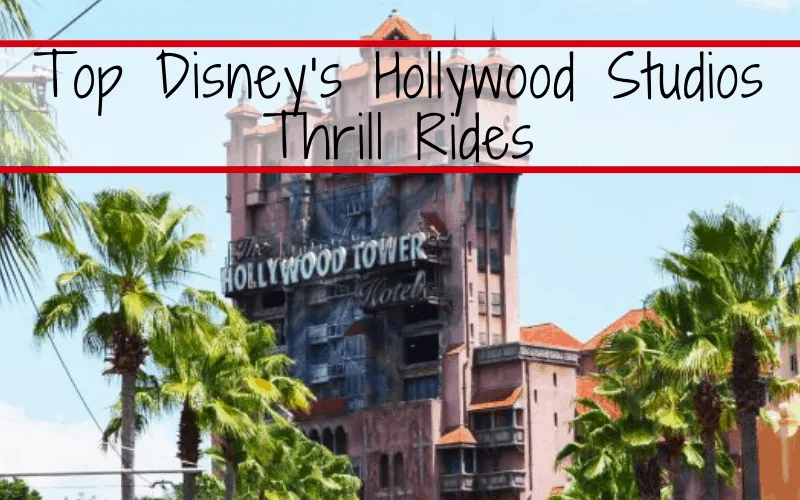 Disney's Hollywood Studios has so much movie magic to offer. With movies stars, and Hollywood glitz and glam. Let's take a look at the thrill rides of this Disney Park.
Some forget about the thriller and chills of Disney's Hollywood Studios, and its small size compared to the other WDW parks sometimes keeps guests away. Not for much longer with the arrival of Star Wars: Galaxy's Edge.
If you are seeking thrills beyond the Studios park, check out the top Walt Disney World thrill rides. If thrills are NOT your thing (or the thing of someone you know who is Disney World-bound), consider heading over to Walt Disney World for wimps.
Now for the Thrills
The Twilight Zone Tower of Terror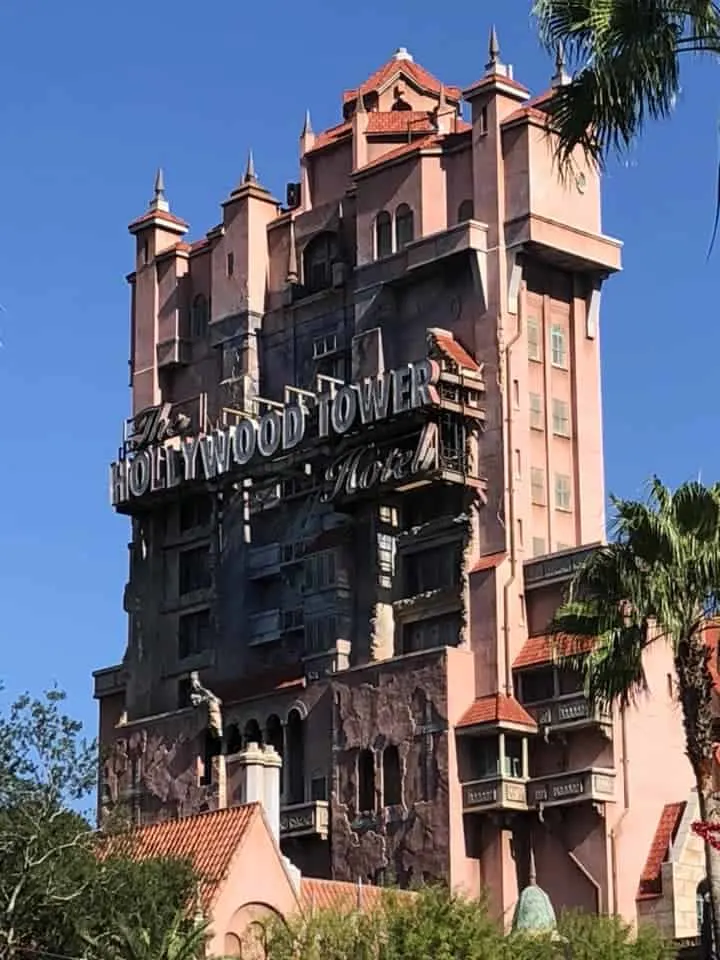 Height Requirement: 40 inches
Location: Sunset Boulevard
Speed: 39 mph
Barely the fastest ride at Disney World, it is by far the scariest. Not only are you in a haunted house, chased by ghosts and what not… but you are FALLING DOWN AN ELEVATOR SHAFT!! Who does that on purpose?? This ride is scary and I want nothing to do with it… until my kids are old enough. Then I want to be there when I scare the pants off of them.
Rock 'n' Roller Coaster Starring Aerosmith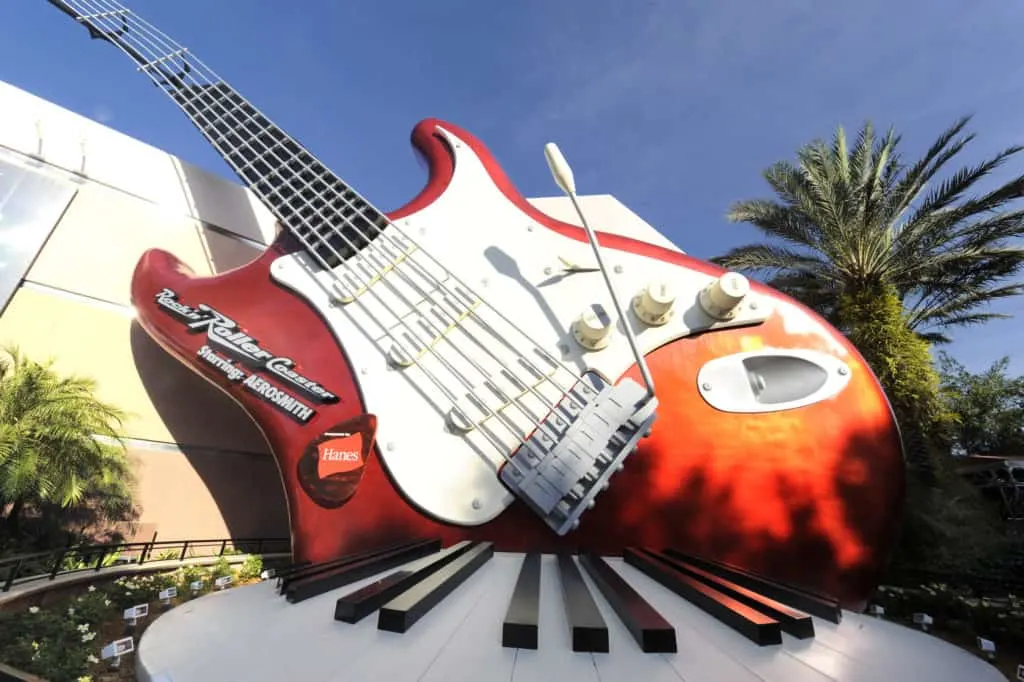 Height Requirement: 40 inches
Location: Sunset Boulevard
Speed: 60 mph
Rock 'n' Roller Coaster Starring Aerosmith accelerates from 0 to 57 mph (92 km/h) in less than 2.8 seconds, after Steve Tyler tricks you into launching at '1' instead of '0'. The ride then proceeds to do a Roll Over and eventually a corkscrew.
Star Tours – The Adventures Continue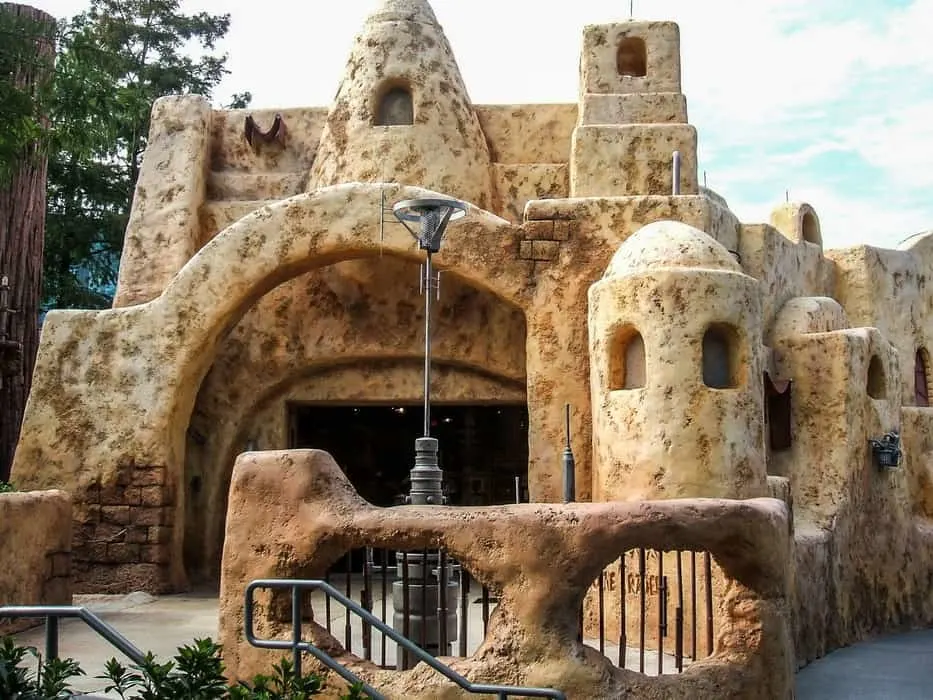 Height Requirement: 40 inches
Location: Backlot
Maybe it's the fast motion, the realistic images on the screen or because we are told it's supposed to be thrilling, but readers have come out in droves declaring Star Tours to be a thriller.
Slinky Dog Dash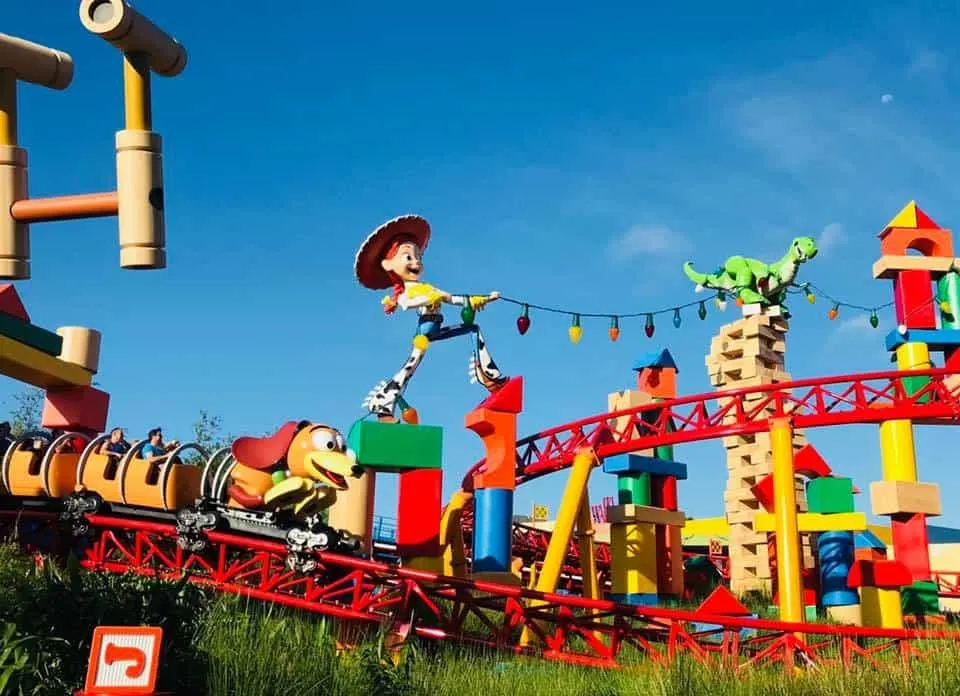 Height Requirement: 38 in
Location: Pixar Place
Speed: 64 km/h
Coming in third place for speed, Slinky Dog Dash is nothing like it's Disneyland Paris predecessor. No longer a toddler's roller coaster, this is a pure, unapologetic adult roller coaster that allows elementary school children to ride. Remember, 38 inches is the average height of a 4 year old. There is no way my child is going to volunteer for that ride.
You May Also Like…
Hollywood Studios Fastpass Tiers and Strategy
10 Things You Absolutely Must Do Before Your Walt Disney World Vacation