Last Updated on February 23, 2022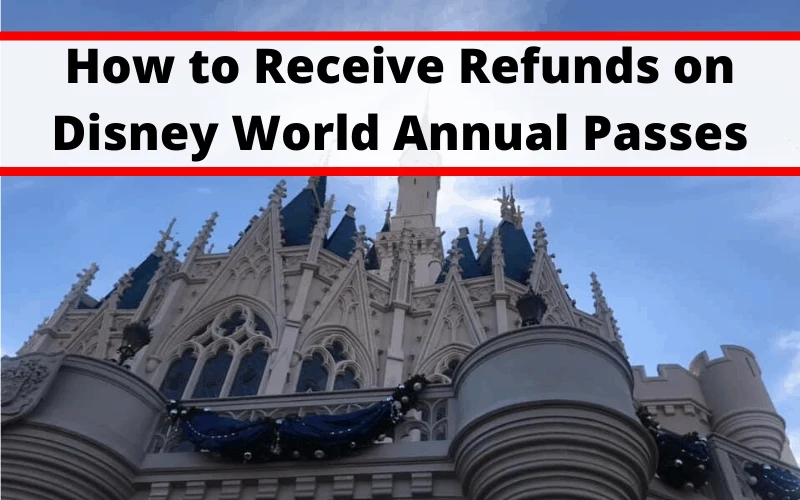 In light of the ongoing Disney Parks closures, Walt Disney World has issued new details regarding partial refunds and monthly payment plan holds for Annual Passholders.
Remember to follow us on Instagram and join our Facebook group Disney World and Universal Studios Orlando
When the parks first closed, Walt Disney World was not allowing AP cancellations or any interruptions to payments. Unsurprisingly, that didn't exactly sit well with many Annual Passholders. Consequently, Walt Disney World and Disneyland announced that they will be pausing payments for Annual Passes, and will also allow pass holders to receive partial refunds on APs in some cases.
If you are an Annual Passholder who has paid in full:
All active Walt Disney World Resort theme parks and water park Annual Passes will be extended for the number of days the theme parks are closed. The new expiration date will be reflected on the Annual Passholder's account prior to the reopening of the parks.
As an alternative, and in lieu of an extension of their passes, Annual Passholders who have paid in full may choose to receive a partial refund for the park closure period. To request this alternative option, contact VIPASSHOLDER Support at (407) 939-7277. Walt Disney World anticipates heavy call volume and appreciate your patience as they attempt to process all inquiries.
If you are an Annual Passholder on the monthly payment plan:
On April 5, 2020, Walt Disney World automatically stopped and will waive monthly payments due while the theme parks are closed. Disney will also retroactively refund payments made between March 14 through April 4, 2020. Payments will resume on the Annual Passholder's regularly scheduled payment dates once the parks reopen. Please note that pass expiration dates will not be extended and passes will expire upon their originally scheduled expiration dates.
All refunds will be given based for the closure period, with the Annual Pass still valid thereafter. This means the refund will be neither immediate nor calculable until the closure ends.
Walt Disney World reopening
Now that we have an end in sight, Walt Disney World appears to have a scheduled reopening date of July 11 for Magic Kingdom and Animal Kingdom, and July 15 for Hollywood Studios and Epcot.
As far as we can tell, Disney plans on starting the Annual Pass payment system on this date, effectively stopping the clock on payment pauses or extensions. This will mark 4 months that the parks are closed and a healthy refund is in the future for many Disney fans.
You May Also Like…