Last Updated on November 15, 2020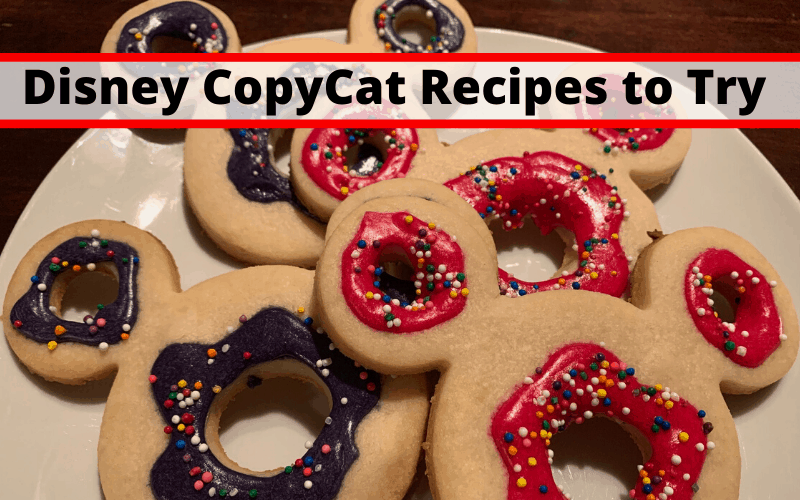 While social distancing is keeping us from our favourite parks right now, we can at least try to bring a little bit of Disney into our homes. One great way to add a little bit of Disney into our lives is to recreate some of our favourite Disney snacks and meals, and maybe even a Disney Drink. While there are so many to choose from, here are our top 5 copycat Disney recipes to try at home.
Waffles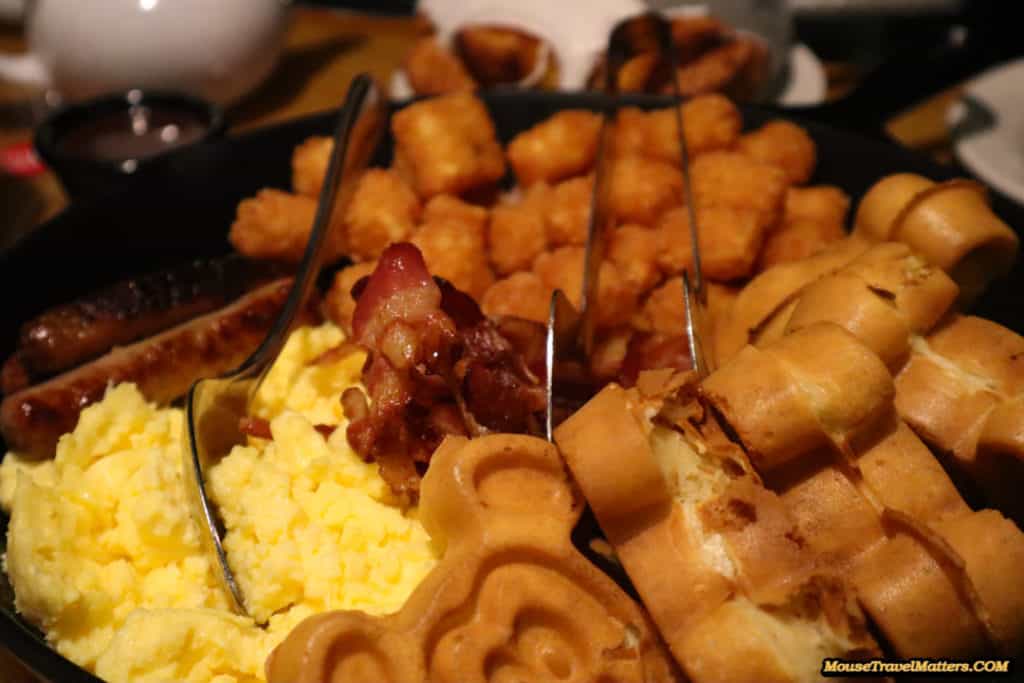 With the right tools, you can make Mickey Waffles at home that taste exactly like the ones you enjoy at Disney Parks.
To make this happen, you're gonna need two things. You're gonna need the right recipe, the right ingredients, and a great waffle maker shaped like Mickey Mouse.
Get Mickey Waffles for Breakfast
Mickey Donut Cookies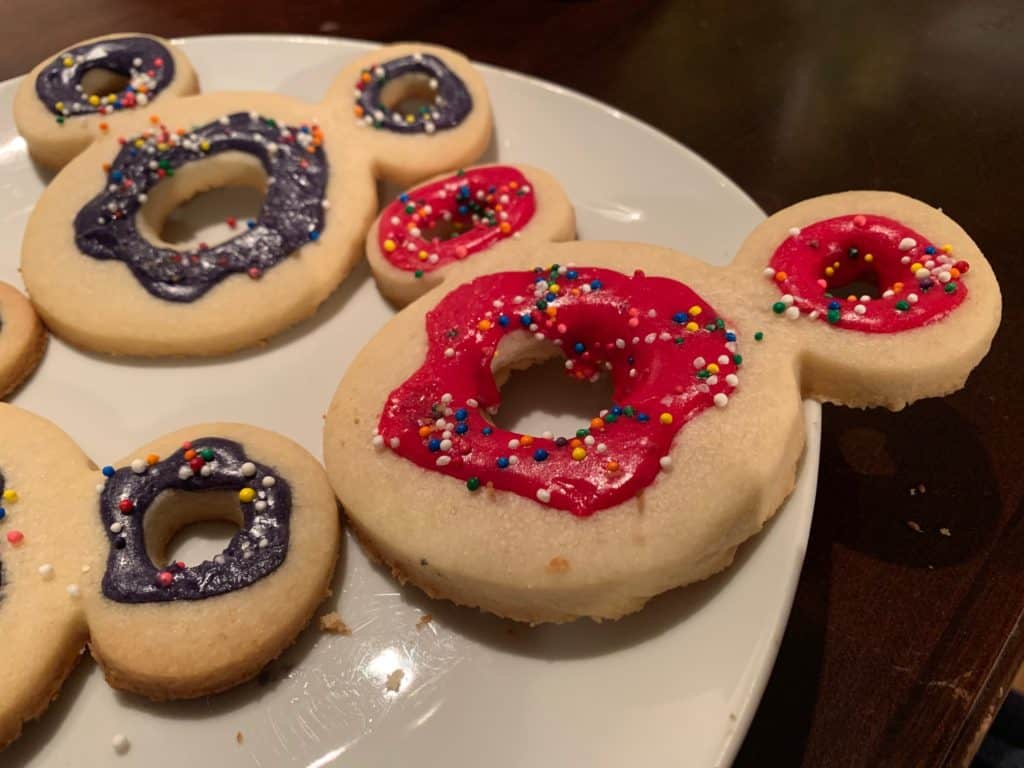 What do you get when you mix a donut, cookie, and Mickey? A Mickey Donut Cookies, of course! This dessert combination is a fun twist on a classic sugar cookie recipe. Your little ones will love joining you for a day of baking fun—and taste testing the final product.
The best part is that these Mickey Donut Cookies can easily be made with the ingredients you already have a home and don't require much skill to make an amazing cookie – thank goodness for small favours.
The best homemade Mickey Donut Cookies for non-bakers you will ever find.
Biergarten Soft Pretzels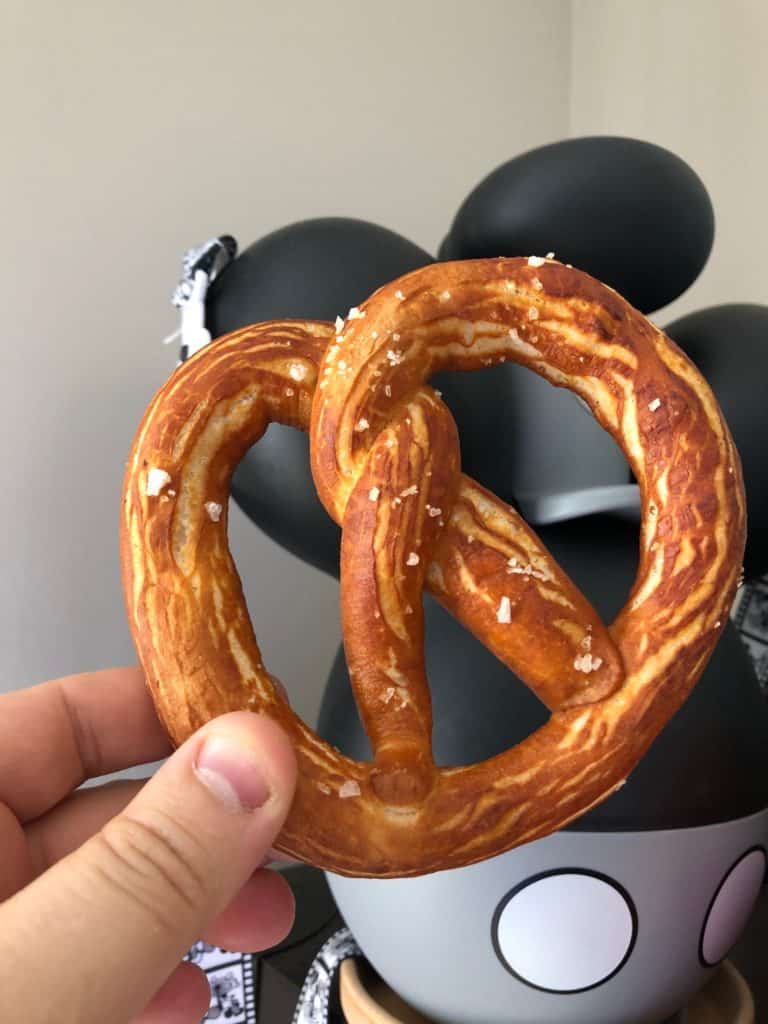 We actually started with a completely separate recipe, and while it was amazing and soft, we just couldn't get the tops to golden. There was too much flour and not enough proofing.
Upon more research, this particular recipe, with a few changes of our own, is much more authentically German and resembles the Biergarten soft pretzel more.
Check out these amazing Soft Pretzels that you can get in the Germany Pavilion in Epcot!
Adventureland Cheeseburger Spring rolls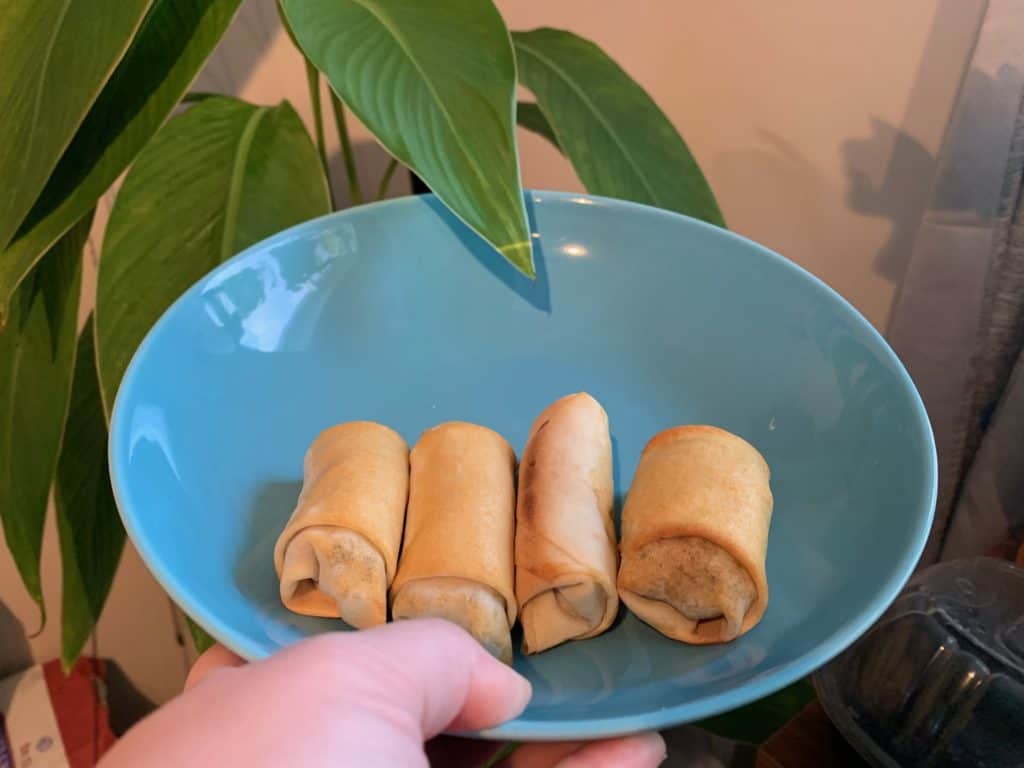 We have tried this recipe a handful of times before coming up with our own unique take on the Cheeseburger Spring Rolls, which includes modifying the recipe itself.
Adventureland Cheeseburger Spring Rolls
Frose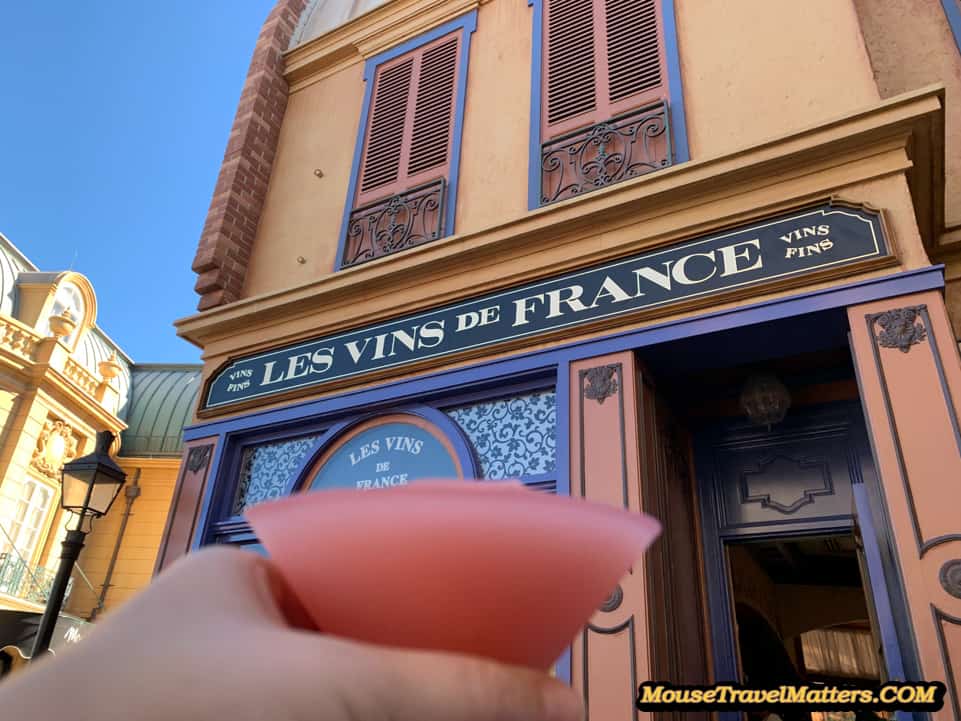 Is there anything better than frosé on a summer day at Epcot? We don't think so! That's why we're sharing what we think will be your go-to drink to survive those hot summers at Walt Disney World: the frosé.
Since the liqour stores have been deemed essential services – because let's face it, we can't survive 4 months of isolation without a little vino in the evenings, grab a bottle of Rose and some frozen strawberries while at the groceries, amongst other ingredients.
Check out the strawberry froze slushie
Wreck-it Ralph Pancakes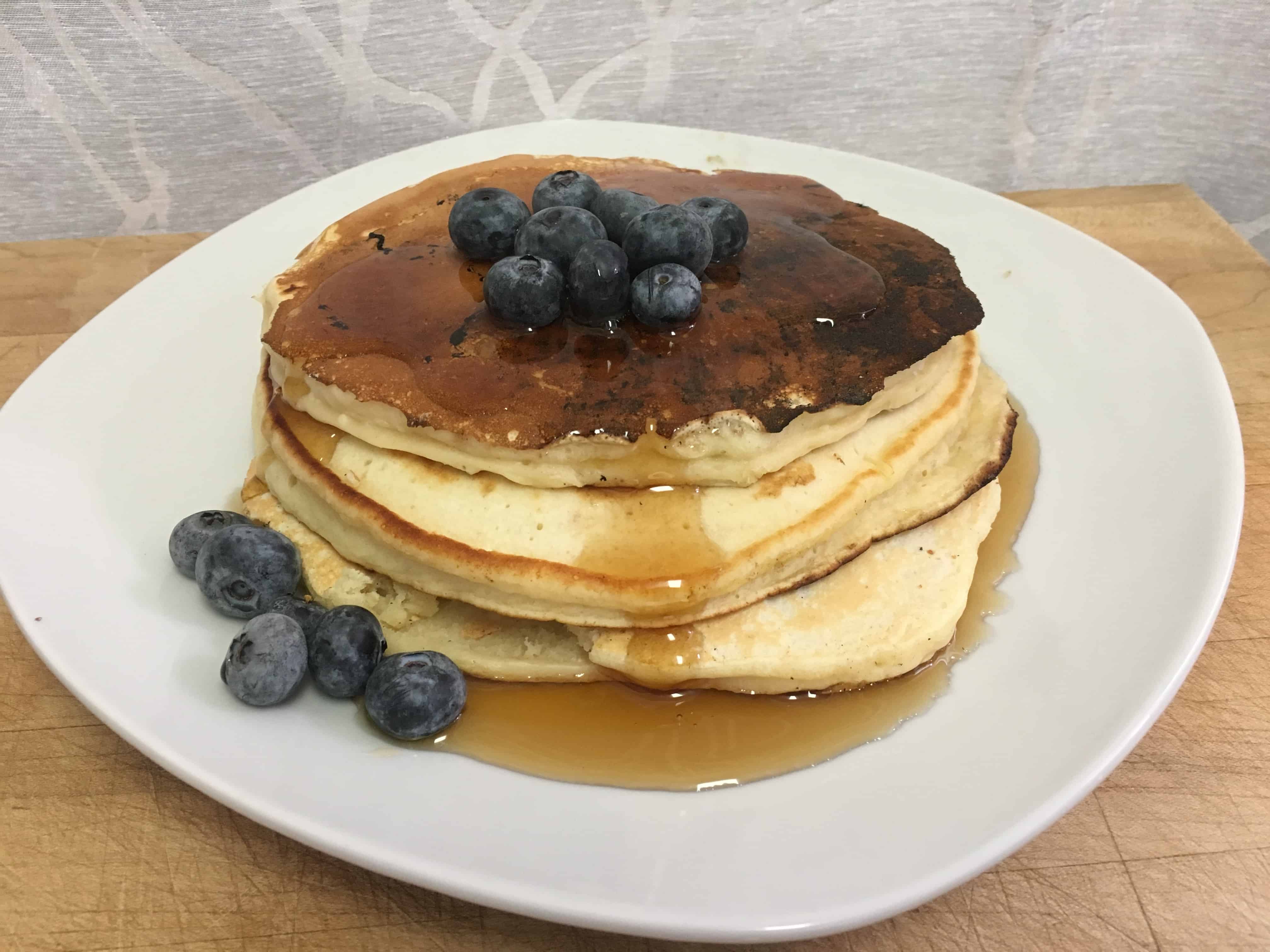 If you haven't seen the latest Wreck-it Ralph movie "Ralph Breaks the Internet", stop what you're doing and go see it. It's hilarious and even our 3-year-old was glued to the theatre screen.
With the addition of the " Bunny gets the pancakes" extra scene, we couldn't help ourselves but add our own pancake recipe to the mix. If you are feeling particularly generous, you can add a little extra butter to the recipe and make waffles too.
Check it out. These pancakes are super light and fluffy and oh so yummy
Tonga Toast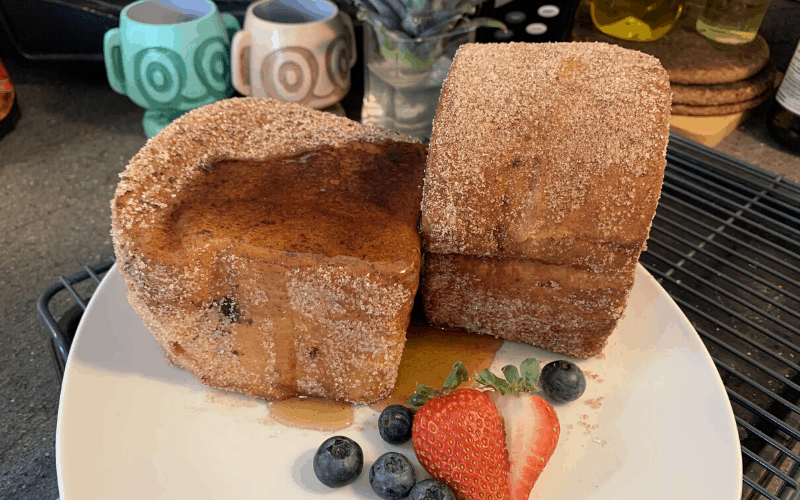 The staple to any Disney breakfast at the Polynesian Resort, we finally got the recipe to this amazing Banana deep-fried French toast recipe and it did not disappoint. Tonga Toast is just as incredible as it looks and now you can make it from home.
Churro Bites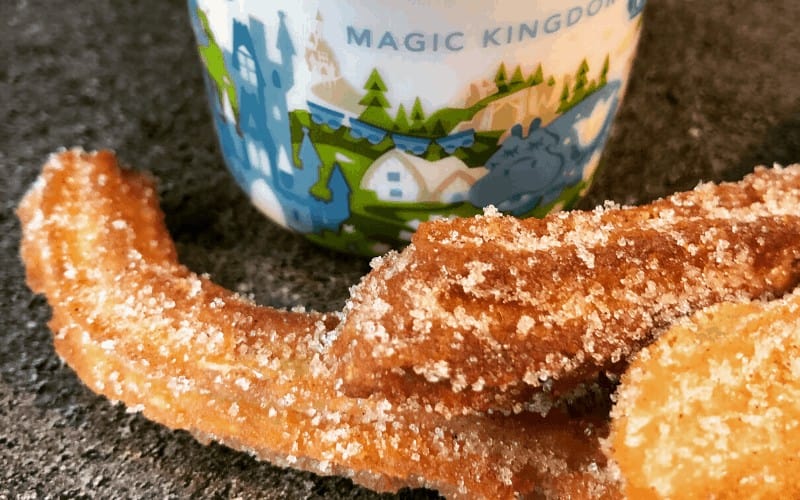 This amazing little snack was so popular with the kids, that we even made a video for it. Check that out here on Youtube and be sure to follow along the recipe on it's own blog post.
You May Also Like…