Last Updated on February 23, 2022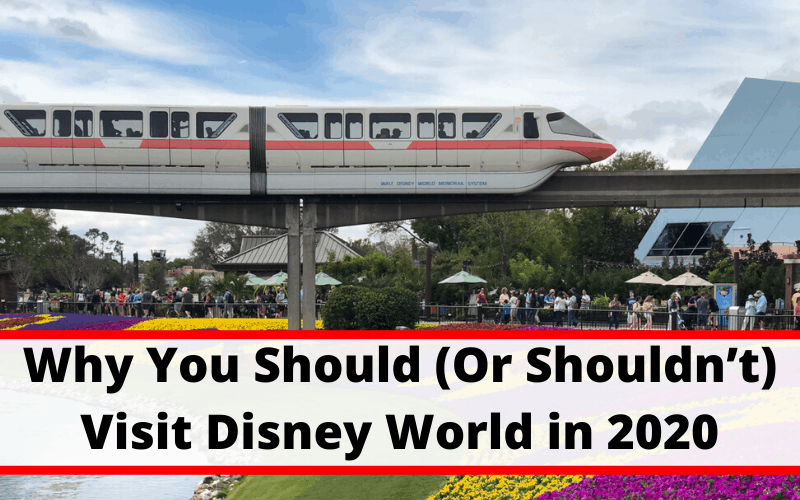 Why You should or shouldn't visit Disney World in 2020. There are a number of things one needs to consider before making any decisions.
With the news of Disney World reopening on July 15, we have been flooded with readers asking if they should keep their 2020 reservation or reschedule for another time. While our opinion is just that, ours, we do believe there are a number of things one needs to consider before making any decisions.
Remember to follow us on Instagram and join our Facebook group Disney World and Universal Studios Orlando
Reasons to keep your 2020 holiday
Because a day at Disney is better than any day elsewhere!
Considering we can't do anything or go anywhere, a day at Disney is better than any day elsewhere. Taking into account that Disney will be vigorously monitoring guests for compliance, the same can't be said about your local grocery store or Provincial Park.
Never do tomorrow what you can do today
Kids grow up quickly, and taking them sooner rather than later is always the best course of action. Whether your kids are going to hit a major milestone soon (turn 3, move out, be "too old for Disney"), there is always a reason why sooner is better than later.
Low Crowds
With Disney promising to keep the parks down to 20-30% of capacity, there will be historically low crowds for the next few months. Regardless of anything else, you won't be pushing through people, waiting hours for the best rides or have your ankles destroyed by strollers.
Things will get worse before they get better
While this sounds like a reason to postpone, it is actually a reason to go now. We know that the general public is getting restless. They are tired of staying home with nothing to do, tired of being out of work, or tired of going to work with such strict restrictions on freedom of movement. All of this is understandable and we are seeing pockets of the public resist the stay-at-home orders.
All of this is going to lead to an eventually 2nd Wave of Covid-19. While the world is quiet and moving into Phase 1 of reopening, get out and stretch your legs while you have the chance.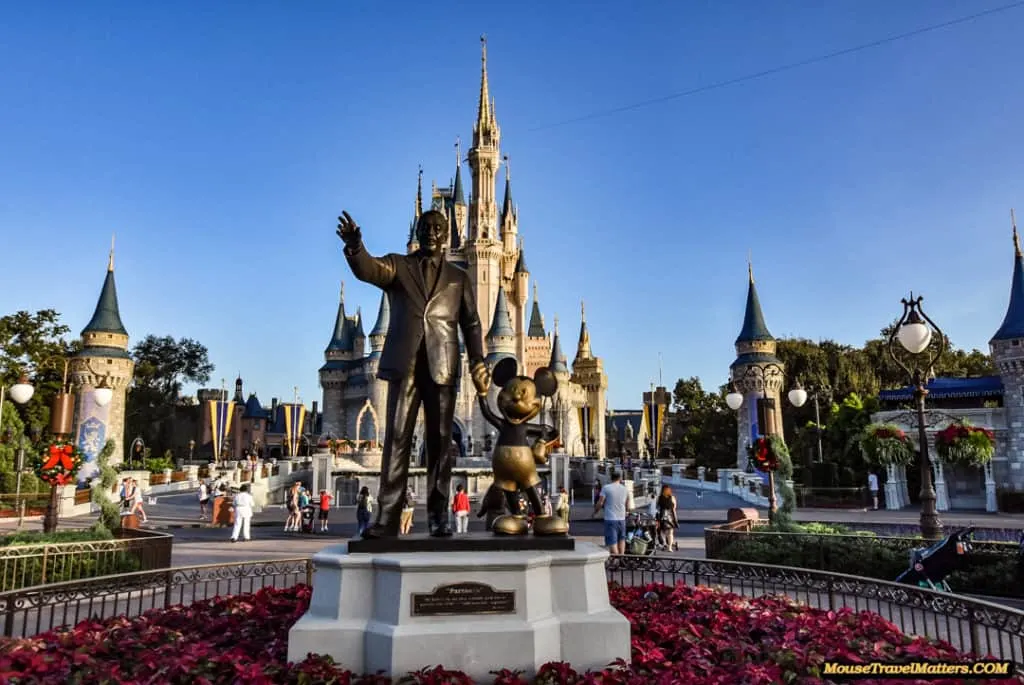 Reasons to postpone your holiday
Park reservation
Having a resort package or Annual Pass will not guarantee you access to the parks. Current Annual Pass holders and guests with a reservation will have first dibs on park entrance reservations for their party, based on the new capacity limits that Disney has put in place. Each guess will have a limited number of reservations available to them, so everyone has a chance to visit the parks, which seems fair.
But we have no idea what this limit is or how the reservations are going to be assigned.
Canceled Fast pass and Dining Reservations
Disney has cancelled everything you have booked shy of your hotel package. Fastpasses and Dining reservations are scrapped, and the free dining plan that they offered April/May guests for rebooking before September appears to be out the window as well.
Disney claims this is due to a new system that will revolve around the Park reservation system. We haven't heard what the new system will look like or when guests with a reservation can make dining reservations again, or even if they can.
Fast pass queues will be repurposed to allow for more guests to wait in line for rides while respecting social distancing.
No Fireworks, Character Meetings or Parades
A huge draw for a lot of Disney fans is the shows, fireworks, parades and character meetings. Covid-19 has forced Disney to eliminate crowd-generating activities, which is 100% understandable and we respect this decision. But… do you really want to spend all that money and energy to only get 1/4 of the activities you have originally planned?
Limited Dining choices
With so few people in the parks, Disney can't be expected to keep a full kitchen in each of its restaurants and kiosks. We don't know the extent of the closures just yet but guest options will be limited.
No new discounts
With everything that Disney has eliminated during the pandemic, again – we completely understand and respect – they have not dropped their prices accordingly.
Some may say they are keeping their current prices because they are not allowing nearly as many guests into the parks and rides cost money to operate. There will also be a larger number of cast members and consumable materials used to keep everyone safe.
But, on the other hand, Disney is spending a lot less money during this time. The fireworks, shows, and parades cost a fortune to run daily. I can only imagine that reinvesting these savings would more than makeup for the lack of crowds and they could pass on some of these savings to the guests.
Disney World's 50th Anniversary!
Most importantly, Disney World's 50th Anniversary is just around the corner. Knowing that they have a list a mile long of upgrades and construction that needs to be completed by then, I would say wait. Wait until the construction is over and wait until the festivities begin. Sure, the crowds will be a little higher than normal but what's normal nowadays.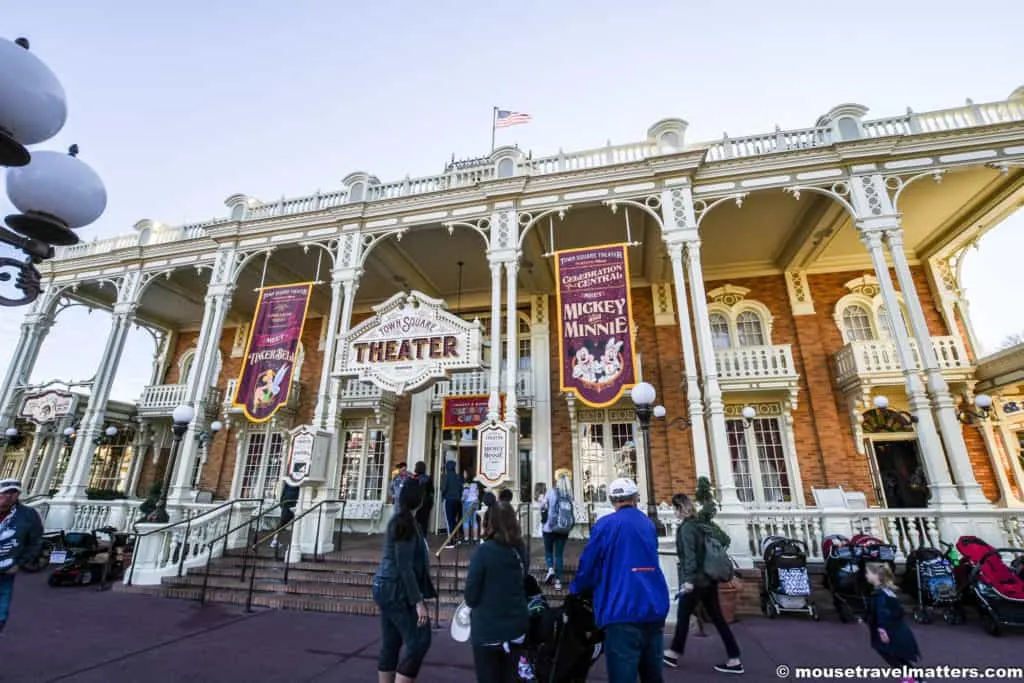 Final Thoughts…
At the end of the day, the choice is between you and your family. No number of pros vs cons is going to change your mind about Disney. It's Disney! We currently have plans in November and are spinning our heads trying to decide what we will do about it.
Our flights can be canceled in exchange for vouchers, our hotel is 100% refundable so we have options. However, the borders are closed to non-essential travel with no intention of opening any time soon so maybe we won't have to make the decision ourselves; the Canadian government's policies will dictate if I am allowed to visit Disney World in 2020.
Your Thoughts...
Please share your thoughts in the comments or reach out on social media...We would love to hear from you.
Follow Mouse Travel Matters for Disney Parks news, the latest info and park insights, follow MTM on Twitter, Facebook, and Instagram.
You May Also Like…