Last Updated on September 18, 2022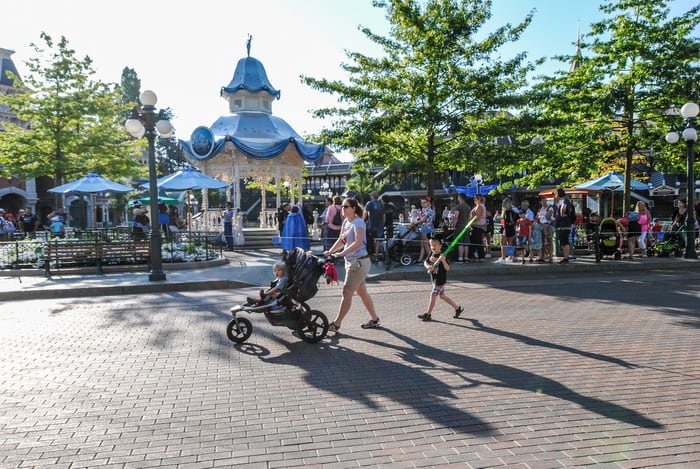 Disney introduced a new stroller policy change May 1, 2019, this means your stroller must be within certain size restraints in order to be allowed through security and into the Parks.
Planning a trip to Walt Disney World with little ones and taking a stroller? While there is a myriad of amazing strollers out there for one or two kids, not all of them are allowed on Disney property. Why? May 1, 2019, Disney introduced a stroller policy change, this means your stroller must be within certain size restraints in order to be allowed through security and into the Parks.
The forums and Facebook groups are buzzing with this new information and everyone is questioning, what this means for them. It's a fair question. After investing countless hours choosing the right stroller, and paying enormous prices for the said stroller, to be told that yours may not be allowed into the Disney Parks is heartbreaking.
Disney Stroller Guidelines
Beginning May 1, we are adjusting our guidelines on stroller sizes, which will require them to be no larger than 31″ (79cm) wide and 52″ (132cm) long. The good news – many strollers on the market, including many double jogging strollers, fit within these size guidelines. Also, just a reminder that wagons are not permitted in our parks. Beginning May 1, stroller wagons will also no longer be permitted. These updates are designed to help guest flow and ease congestion, making the parks more enjoyable for everyone.

https://disneyparks.disney.go.com/blog/2019/03/moms-panel-update-know-before-you-go-tips-for-your-next-park-visit/
This post may contain affiliate links.
To which I earn a small commission, at zero cost to you!
Find more info in our
Privacy Policy
.
All strollers in this article are top picks according to Amazon, #distwitter, and Disney traveller feedback on Facebook.
Stroller Wagons Banned
Stroller wagons were named specifically as being banned, as they don't have the same level of control when maneuvering. They can also be pulled, as well as pushed, and pulled items were already banned many years ago.
▼ This style seems to be on the outs in Disney Parks ▼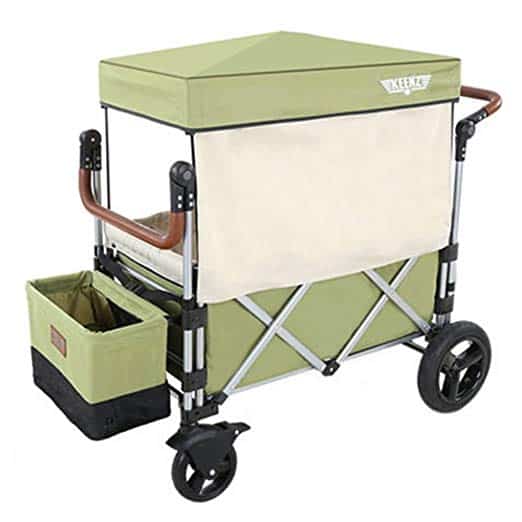 ▲ This style seems to be on the outs in Disney Parks ▲
Why the New Stroller Guidelines?
If you have ever been on a Disney Facebook group or part of #Distwitter conversations, you will know the frustration that guests (parents and non-parents alike) have when they encounter over-sized strollers.
Most of their frustration is directed at those that can't seem to control their stroller but there isn't much Disney can do about that problem. The only thing they can do is try to ease the congestion caused by bulky strollers.
Disney World Stroller Rentals: Should You Just Rent?
The policy change does mention that if you were planning to rent at Walt Disney World or from a third-party rental company, you are probably fine as they already meet specifications. And most traditional single and double strollers already meet these standards, so there isn't much to worry about.
Best Disney World Strollers For Two Kids: Double Side-By-Sides
While not an exhaustive list, check out below some of the brands and specific strollers that meet the stroller policy change requirements. So for those with these strollers your good to go.
Approved Double Side-By-Side Strollers Based on the New Guidelines:
BOB Revolution Flex Duallie 2.0, Revolution Pro
Joovy Scooter x2
Zoe XL2 Best V2
Baby Jogger City Mini Double
Baby Jogger City Mini Double GT
Bumbleride Indie
Britax B-Agile
Baby Trend Expedition Double Jogger
Mountain Buggy Duet
Kolcraft Cloud Plus
Jeep Destination Side By Side
There are so many options and price points for approved dimensions.
Best Disney World Strollers For Two Kids: Tandem Doubles
Here is what we found for Tandem Strollers meeting the changes.
Approved Tandem Double Strollers Based on 2019 Policy Change Requirements:
Double-Wide Strollers that DO NOT meet the new Disney Stroller Policy
Baby Jogger Summit x3 Jogger
Thule Urban Glide 2 Double
Baby Trend Navigator Double Jogger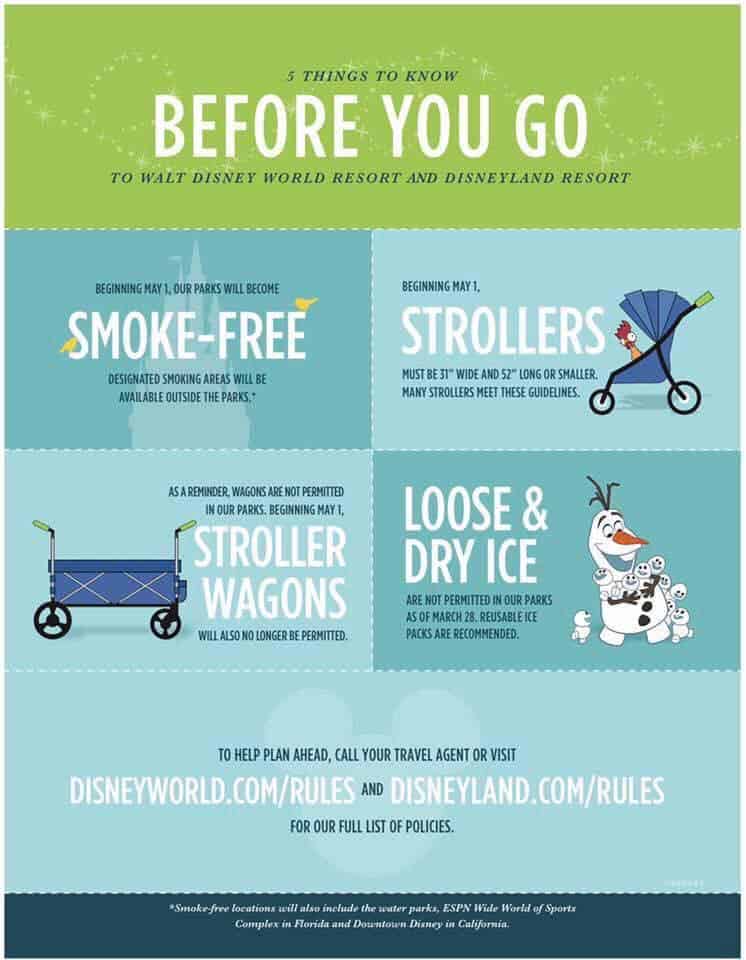 Tandem Strollers that DO NOT meet the new Disney Stroller Rules
Where can guests with disabilities find more information on the rule and policy updates?
It is very important to understand that disability devices are NOT affected by this stroller policy change. Nothing has changed about how Disney makes accommodations for guests with disabilities.
Meeting guests' needs is extremely important to Disney. Guests with disabilities who have questions or concerns about any of the updates may visit Guest Relations or contact [email protected] or 407-560-2547 to address their needs.
Your Thoughts...
Please share your thoughts in the comments or reach out on social media...We would love to hear from you.
Follow Mouse Travel Matters for Disney Parks news, the latest info and park insights, follow MTM on Twitter, Facebook, and Instagram.
Are you planning a trip to Disney with your kids?
You May Also Like…
Packing Tips for a Winter Disney World Trip
Stroller Wagons and Smoking No Longer Allowed in the Parks
12 Best Stroller Tips for Walt Disney World
Best Stroller Fan for Disney & Theme Parks
Why You Really Need a Stroller for Your Disney Vacation