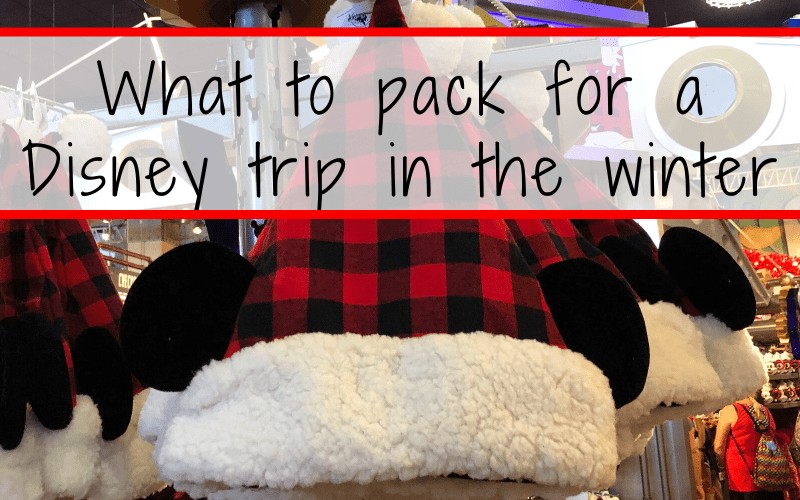 Heading to Walt Disney World during the winter and not sure what to pack? While I wouldn't characterize Florida as cold, I hear evenings after the sun goes down can be in stark contrast to the day and that worries me. Just because it's warmer in Orlando than Ontario doesn't mean that it will actually be warm.
Needless to say, that can make it very difficult to plan and pack for a trip this time of year! These are our Disney packing tips for Winter at Walt Disney World.
This post may contain affiliate links.
To which I earn a small commission, at zero cost to you!
Find more info in our
Privacy Policy
.
What to Pack for Disney World in December
Can you go swimming? What kinds of clothes should you bring? Of course, it's hard to pack everything that you might need "just in case" when you're on vacation. But, with a few of our tips and simple strategies for packing the essentials, you'll be prepared for any kind of weather or park scenario you might face during the month of December.
The Weather in December
What is the weather like at Walt Disney World in the winter?
Looking a week in advance, this is what we expected to be treated to in Disney World. Having researched typical December weather, this seems to be normal.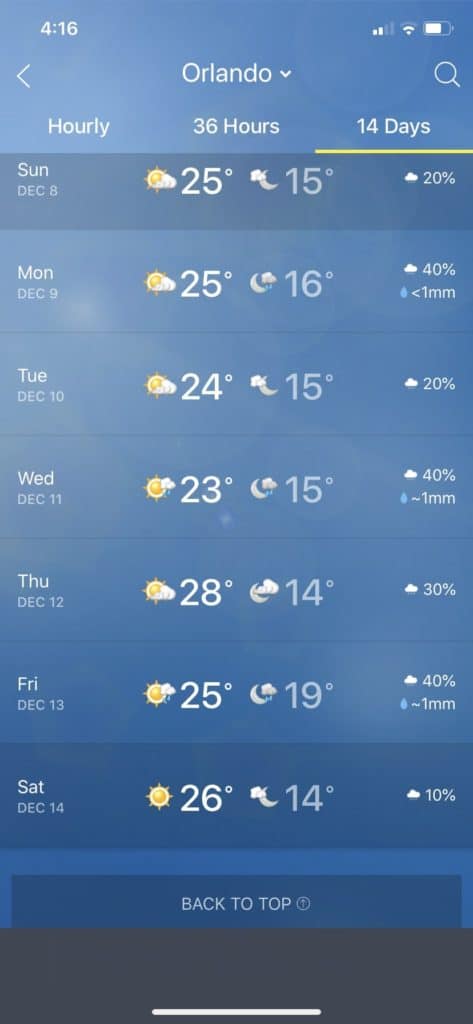 Can I go swimming at Disney in December?
Absolutely! Not only are the resort pools heated, but the water parks are open too.
During the winter months, one water park closes for refurb at a time, and they only close due to weather when it is actually cold. This is more of a February problem, not December.
What should I pack for winter at Walt Disney World?
T-shirts
The days are HOT. Like 25 C degrees (77 Fahrenheit for our American friends), which is nice summer weather here in Ontario. So a pair of capris and a t-shirt is perfect for this kind of weather. Since you have a long-sleeve or sweater in your bag, don't worry about being too warm during the day just so you aren't too cold in the evenings.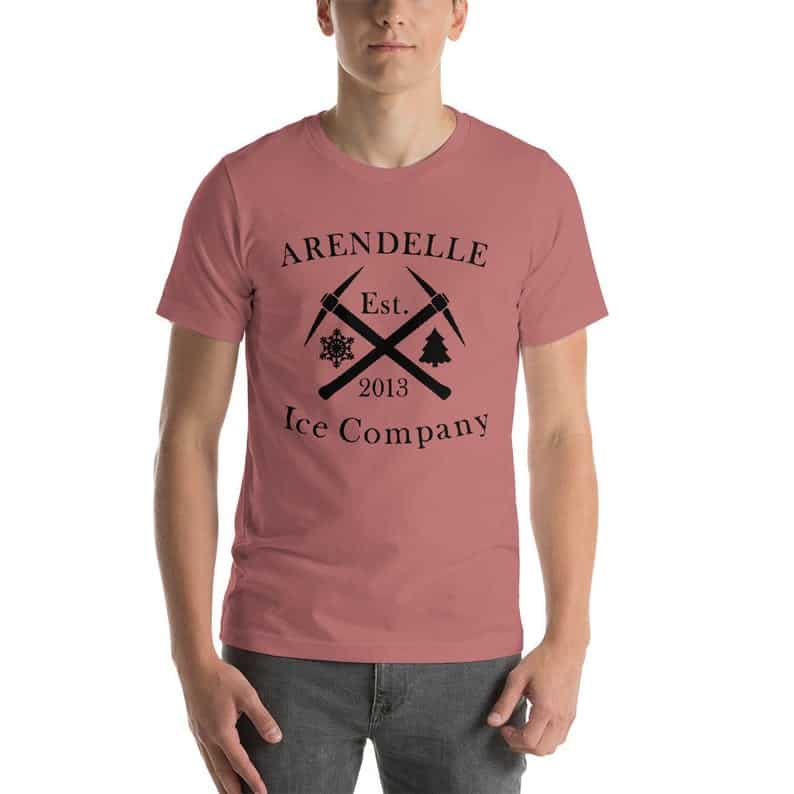 Long Pants
Notice that I said capris and not shorts. Sure, 25 C is perfect shorts weather, I have no intention of wearing them when the sun goes down and the temperature drops to 12 C (54 F). That's a little too chilly after a hot day for bare legs.
For me, I prefer to wear capris or knee-length dresses. A little warm in the day, a little chilled in the evening. Nothing uncomfortable and I don't need to add bottoms to my park bag.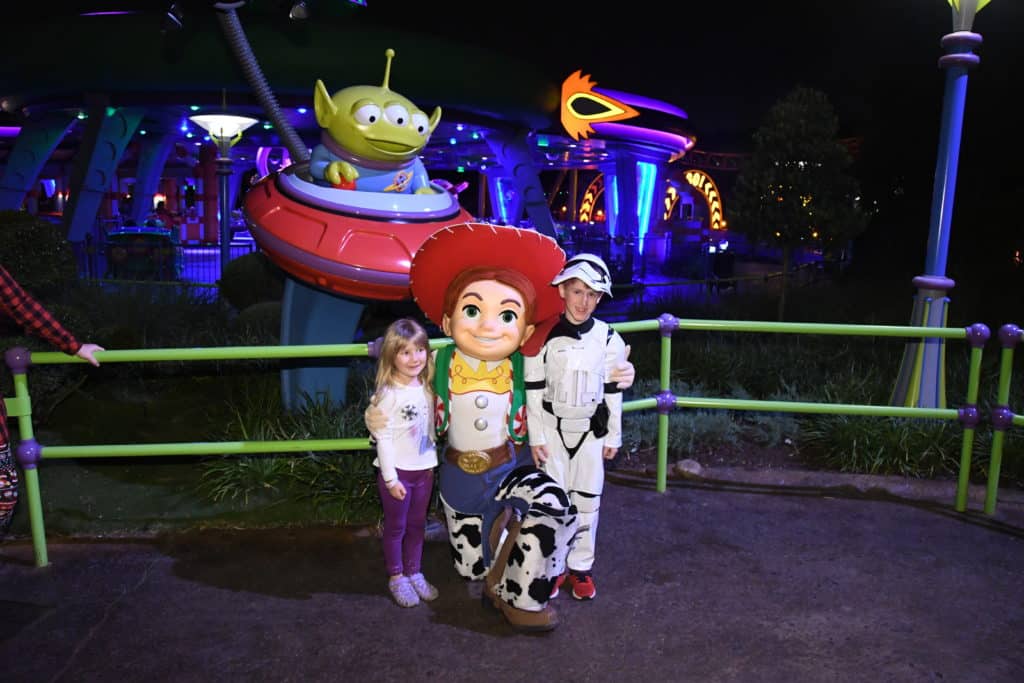 Jacket/Sweater, and Gloves
Never underestimate the need to keep warm. Once that sun is gone, the temperature drops like a stone. Bring a sweater and maybe some thin Dollarama gloves. Nothing too crazy but it's better to be prepared and not need it, then need it and not have it.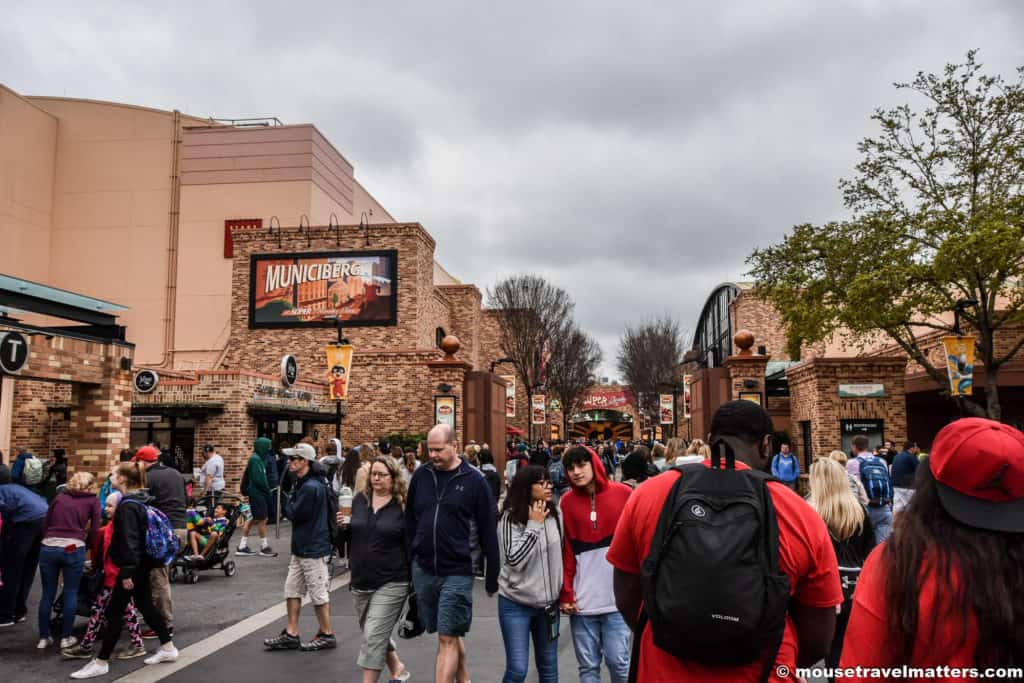 We did notice a few families with their parka, scarf and wool hat, but those were probably locals. As Canadians, we had a light sweater and we were good to go. The kids didn't even want to change into long pants, he said his shorts kept his top from getting overheated in his long-sleeve.
Comfortable sneakers and socks
Because December is cooler, sneakers and tennis shoes are your best bets for footwear. Sandals can be a bit too cool for December park touring.
That being said, winter rainstorms aren't the same as summer rainstorms. Unlike the 10 minutes of torrential downpour and it's over for the day, December rain can start off as annoying, and turn into hours of rain.
If you don't have waterproof shoes, maybe today is the day to wear your Keen sandals after all. They dry a lot faster and won't leave you with a soaker for 6 hours of Disney touring.
Poncho or Umbrella
Being cold is not enjoyable, but being cold and wet is even worse. A poncho is great because it is small, fits easily into your park bag and stores nicely into your stroller after the rain has gone, it still sucks being until a wet plastic sheet for an hour or two.
Umbrellas have their place in this world but sadly Disney isn't one of them. Sure, you are allowed into the Parks with them but they are rather annoying and you risk poking someone with them.
Sunscreen
It's still Florida. You will need sunscreen during the day, regardless of the temperatures.
Hat
While many would refer to a tuque (Beanie outside of Canada), any hat will do in these light temperatures. Since it's December, we would recommend a fleece Elf or Santa hat, maybe something with Mickey ears, but a cap is good too. Anything that covers your heat and keeps in the heat.
Swimsuit
Even if you don't think you will be swimming, pack at least one swimsuit per person. You never know when the heat comes out and the time is perfect for a swim.
But let's be real for a minute, if the kids see a pool, they are going to want to swim even if its arctic temperatures outside.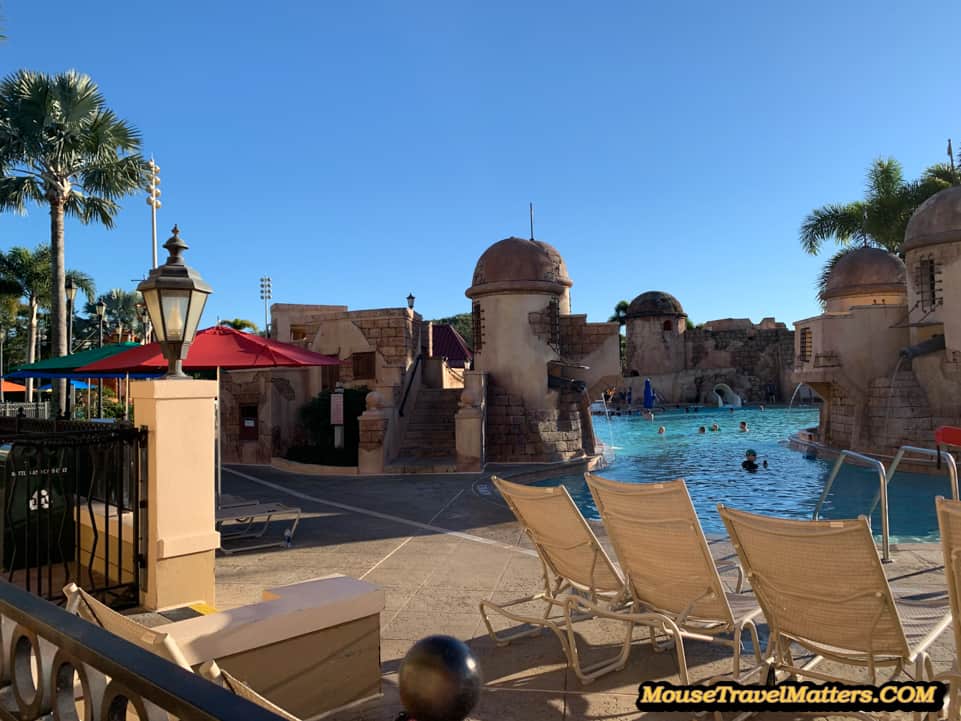 Carry a backpack (or rent a locker)
If you're worried about carrying all this with you all day, invest in a locker rental at the theme parks. This is a great way to bring your coat/sweater/long pants and store it while park touring throughout the day.
Click the image for an instant download of our Free Disney Packing list
We did end up using a locker both at Epcot and Magic Kingdom, simply because we had packed a few things and purchased a few things, and forget to have it sent to the resort. Then we went back to the locker after dinner to grab our sweaters and close out the locker.
Other times, we put everything in a reusable Disney bag, smooshed it nice and small, and shoved it under the stroller.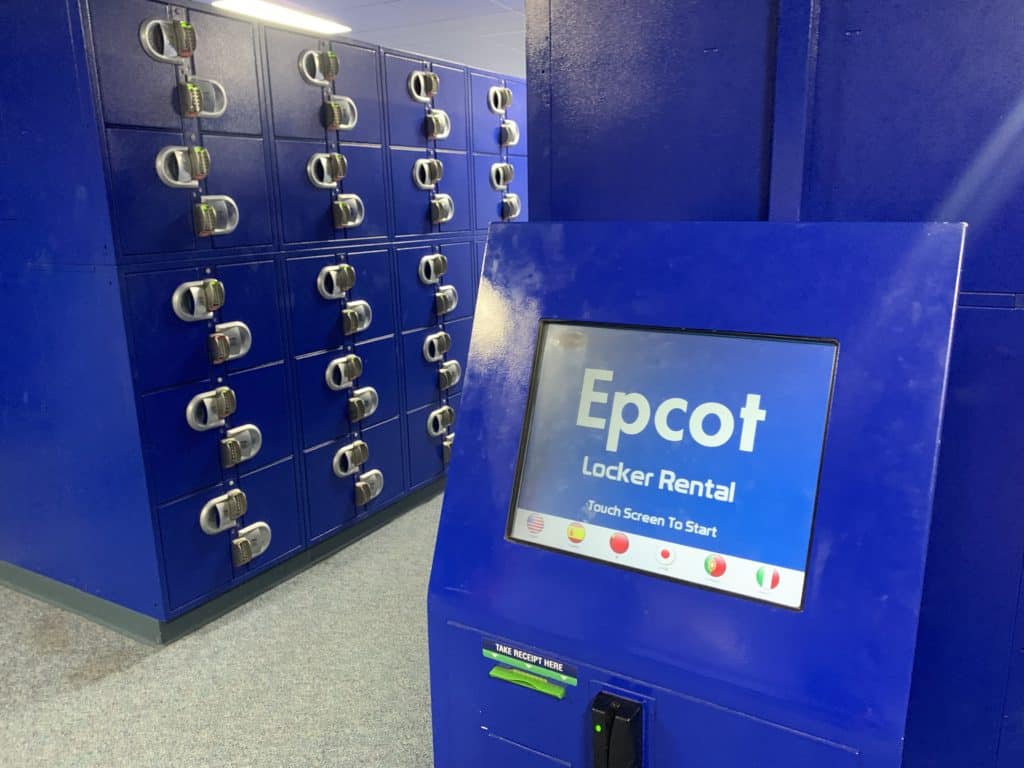 Stroller cover
If you are bringing a stroller, then we suggest testing your stroller cover a week or so before heading out or buying a new one and testing that one out too. With the volume of rain that we saw on our 8 days at Disney, plus what we heard about shortly after we left, there is little hope that your stroller canopy will keep the seat dry enough for the children to sit.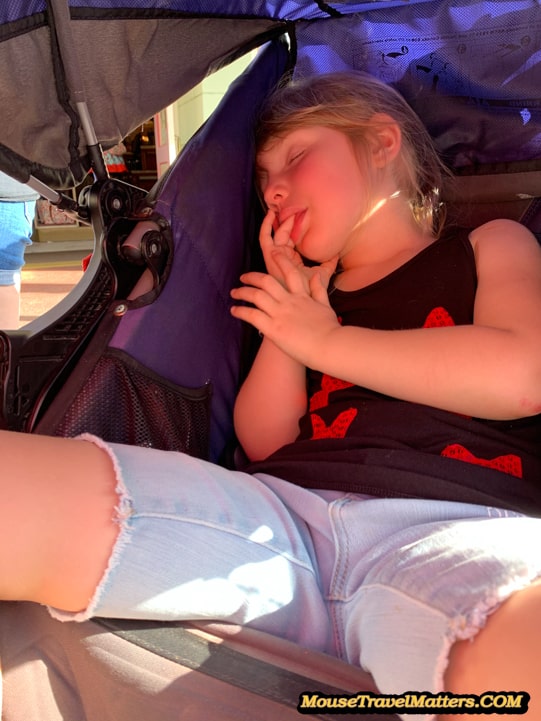 2 fun facts
1 – We saw a kid wearing his poncho in the stroller because they didn't have an adequate stroller cover and this kept his behind from getting wet. This also works with sitting on a poncho but if it's still raining, wearing the poncho is obviously the best choice
2 – Using a cheap poncho as a stroller cover. We have a Bob revolution jogging stroller. It is also pushing 8 years old. The rain cover that we bought with the stroller is apparently leaking and we can't find the source. So we left it in the hotel and used a cheap Big Bus poncho we received from a city bus tour a few years ago (this is why I hoard everything.) I bought myself a new Disney poncho eh voila, new stroller cover to keep the kids dry while we tour.
And don't forget to cover the stroller before parking it. You would be surprised how many people, myself included, went into an attraction with full sun and returned to grey skies with the threat of rain.
You May Also Like…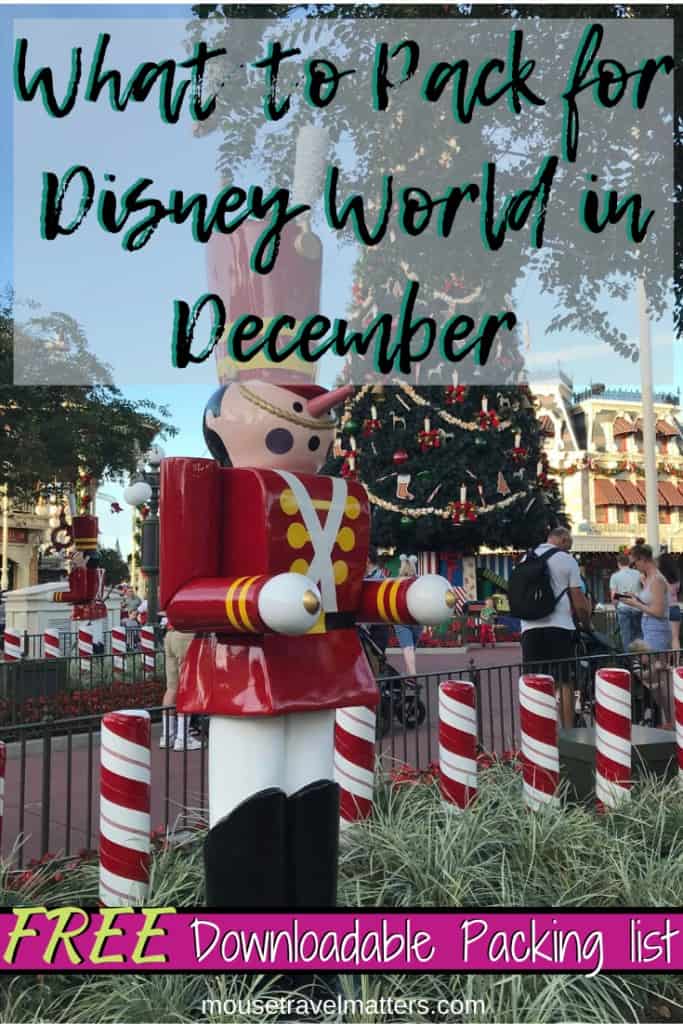 For Disney destinations, our preferred travel agency is Clickthemouse. They specialize in Disney destinations and will help you with all the details like dining, FastPasses, Magical Express, park days, etc. The best part is that their services are FREE when you book your vacation with them. Personalized service at no extra cost to you! To get a quote from a Click the Mouse travel agent, simply click on the quote button below and they will be in touch: