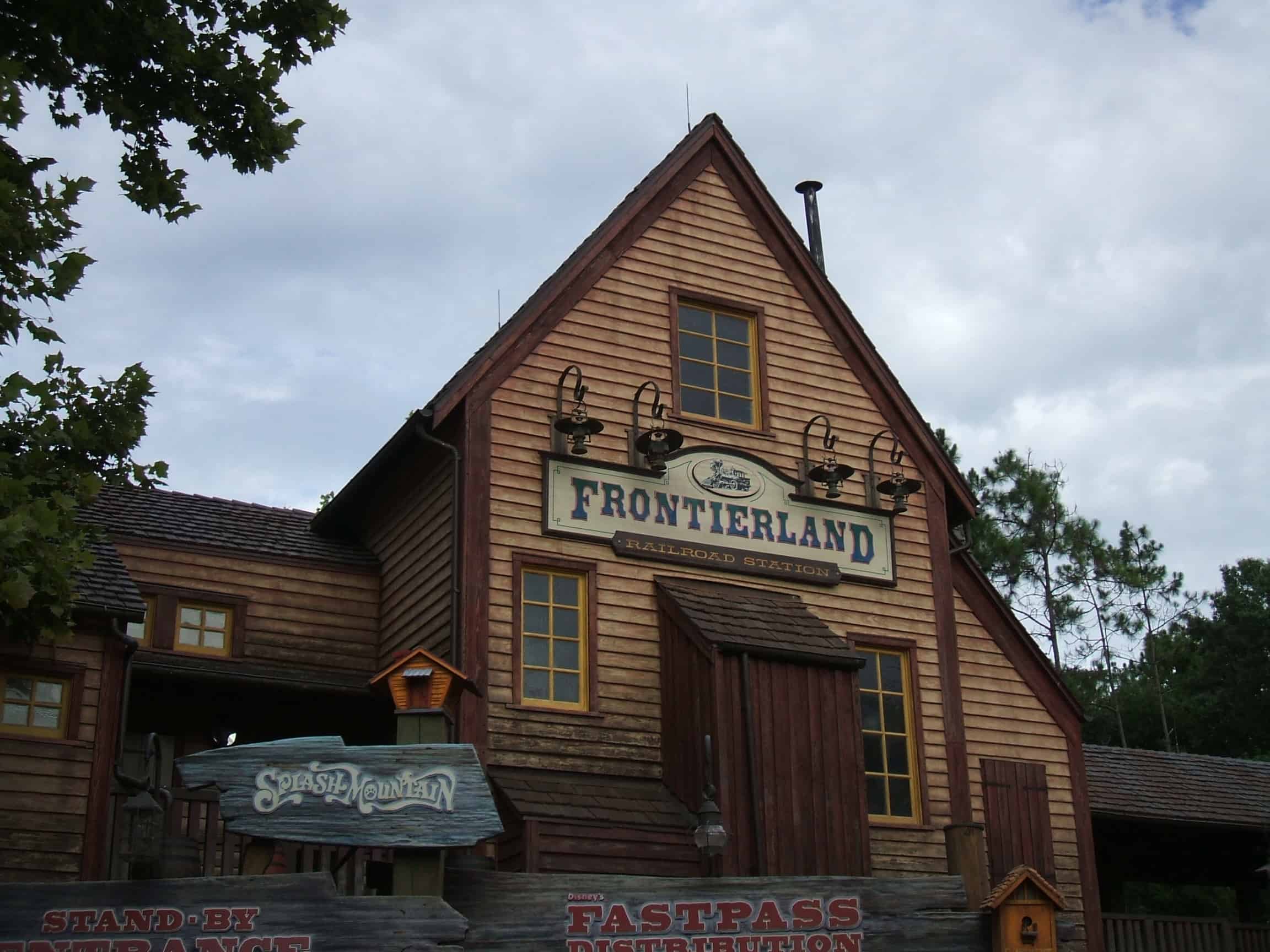 Magic Kingdom Information
Magic Kingdom Rides and Attractions
Characters and Entertainment
Magic Kingdom Lands
Frontierland Attractions
Country Bear Jamboree
Big Thunder Mountain
Frontierland Shootin' Arcade
Walt Disney World Railroad
Splash Mountain
Tom Sawyer Island
Frontierland Restaurants and Shops
Pecos Bill Cafe
Golden Oak Outpost
Frontierland Shopping:
Big Al's
Briar Patch
Frontier Mercantile
Frontierland Trading Post
General Store
Prairie Outpost & Supply – Candy, jellies, and preserves
Splash Court – Splash Mountain souvenirs
Splashdown Photos – Ride Photos, candy, and more
Trail Creek Traders – Disney character hats
Frontierland Overview
Dining opportunities include Pecos Bill Café with tables indoors and outdoors. Burritos, taco salads, and fajitas are served here. Check out the animal heads on the wall, you never know what you'll see. Smoked Turkey legs, of the jumbo variety are available at an outdoor wagon.
The shops in Frontierland offer western themed souvenirs such as turquoise jewelry, Native American or cowboy toys, leather goods, woodcarvings, and Song of the South souvenirs. These items can be found in the Frontier Trading Post, Trail Creek Hat Shop, Prairie Outpost and Supply, Briar Patch, Frontier Wood Carving, and Big Al's.
Frontierland Videos