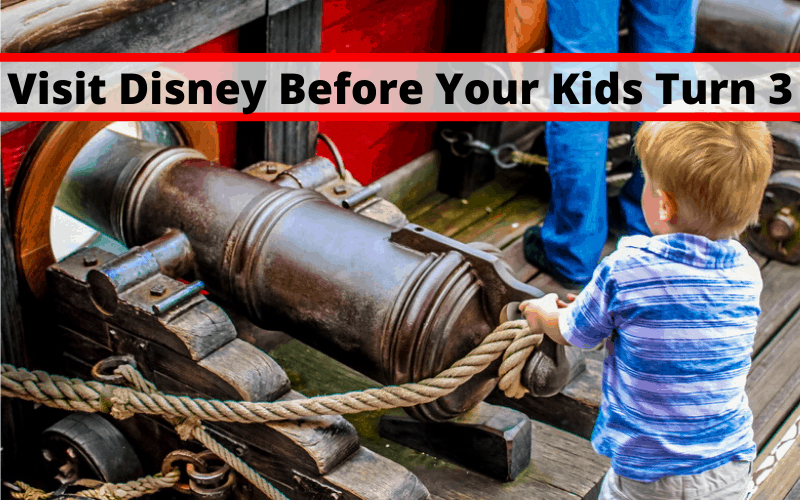 Of all the ways to save money at Disney; low season, discount tickets, and using a Travel Agent, there is always one guaranteed way that your family can save a ton of money; plan your Disney World Vacation before your children turn 3 or 10 years old!
This post may contain affiliate links.
To which I earn a small commission, at zero cost to you!
Find more info in our
Privacy Policy
.
How Planning Your Disney World Vacation Before Your Children Turn 3 & 10 Years Old Can Save You Money
There are 3 main components in most Disney World Vacations when it comes to spending: Accommodations, Theme Park Tickets, and Dining Plans. Below, we will examine the impact that children turning 3 and 10 years old can have on the cost of your vacation
Infants – Before age 3
Accommodations – Many rooms that sleep a maximum of 4 will allow for 1 or 2 infants to be in the room without counting towards the maximum capacity. Disney also has a number of playpens and travel cribs available free of charge.
Theme Park Tickets – Free under 3 has never looked better. Saving $120 per day, going before your kid turns 3 years old can mean the difference between on-site and off-site, or actually being able to visit Disney in the first place.
Dining Plans – Infants are free but are expected to eat off of a parent's plate. Even if your 2-year-old is a big eater, a child's plate is significantly less expensive than an adult plate – or order 1 adult plate for 2 children.
There are a handful of extras that one needs to consider when travelling to Disney with an infant, but these are the same extras one needs to consider simply leaving the house for the day or visiting grandma for the weekend.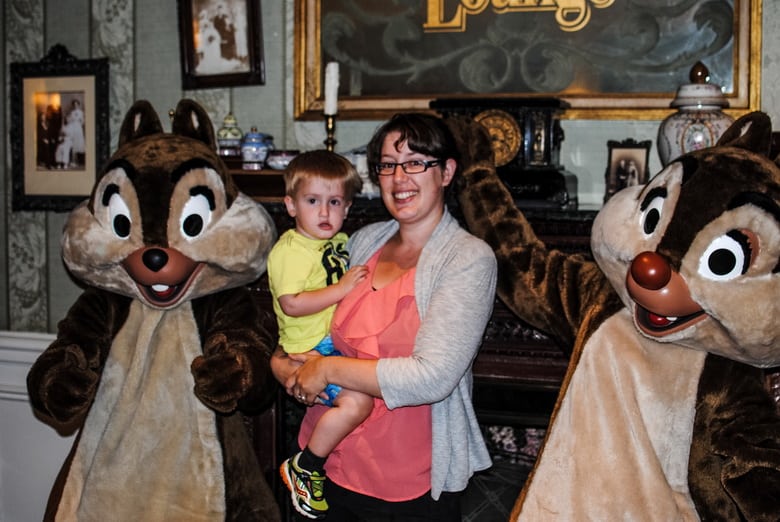 Children Ages 3-9
Accommodations – a second human over the age of 3 starts at $23/night extra per room. And before you ask, it is imperative that all members of your family are registered at your resort; not only for fire and safety but for Fastpass and Advanced Dining Reservations.
Theme Park Tickets – At $5/day, there is very little cost difference between an adult theme park ticket and a children's theme park ticket.
Dining Plans – The 2020 Price for the Standard Dining Plan is $78.01 per night ages 10 and up, and $30.51 per night ages 3 to 9. Considering how much less a child 3-9 eats than an adult, I am happy to see the price be so different. This is where you will see the most savings when visiting Disney with your kids before they turn 10 years old.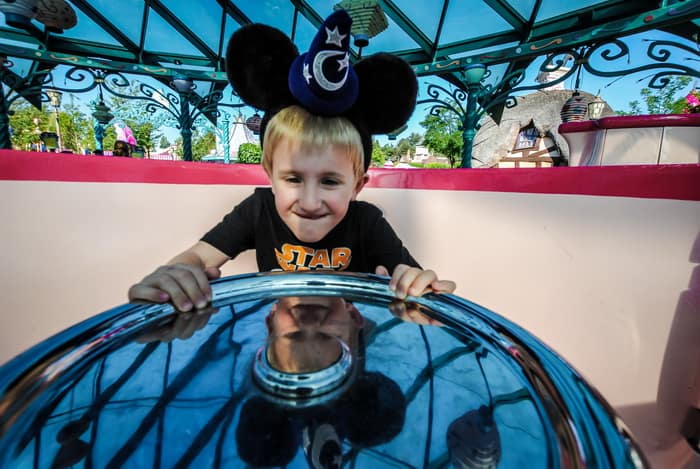 Depending on the size of your family, these savings can be significant, so if a Disney World Vacation is on your family's radar in the near future, and you have children turning 3 or 10 years of age, help us help you to take advantage of guaranteed savings and let's start planning your vacation now.
You May Also Like…