Last Updated on April 13, 2020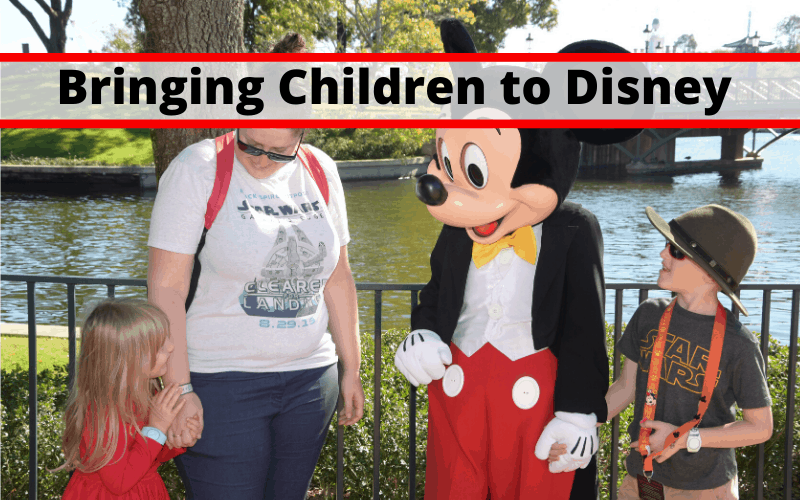 I could go on all day about tips and tricks for taking small children to Disney World, especially as a Disney first timer. But today we are going to talk about the various systems that Disney has in place to make your vacation that much easier, you just need to know about them.
This post may contain affiliate links.
To which I earn a small commission, at zero cost to you!
Find more info in our
Privacy Policy
.
10 Ways to Make Your Stay More Magical
Now is a terrific time to visit Walt Disney World Resort with your family! Parents, like you, can't help but smile when you see your child's eyes light up with wonder—and suddenly, it's all worth it.
Here are 10 tips to make sure your trip is as magical as can be for your little ones:
Stay a Disney Resort Hotel
Staying at a Disney resort means you are that much closer to the action. There are a ton of included perks to staying at a Disney-owned resort that absolutely benefits your little ones; Disney's Magical Express, Complimentary resort transportation, Early magic Hours, Early access to fast pass+ reservations, Disney-themed rooms, and complimentary Magic Bands.
Check out – Pros and Cons of Staying onsite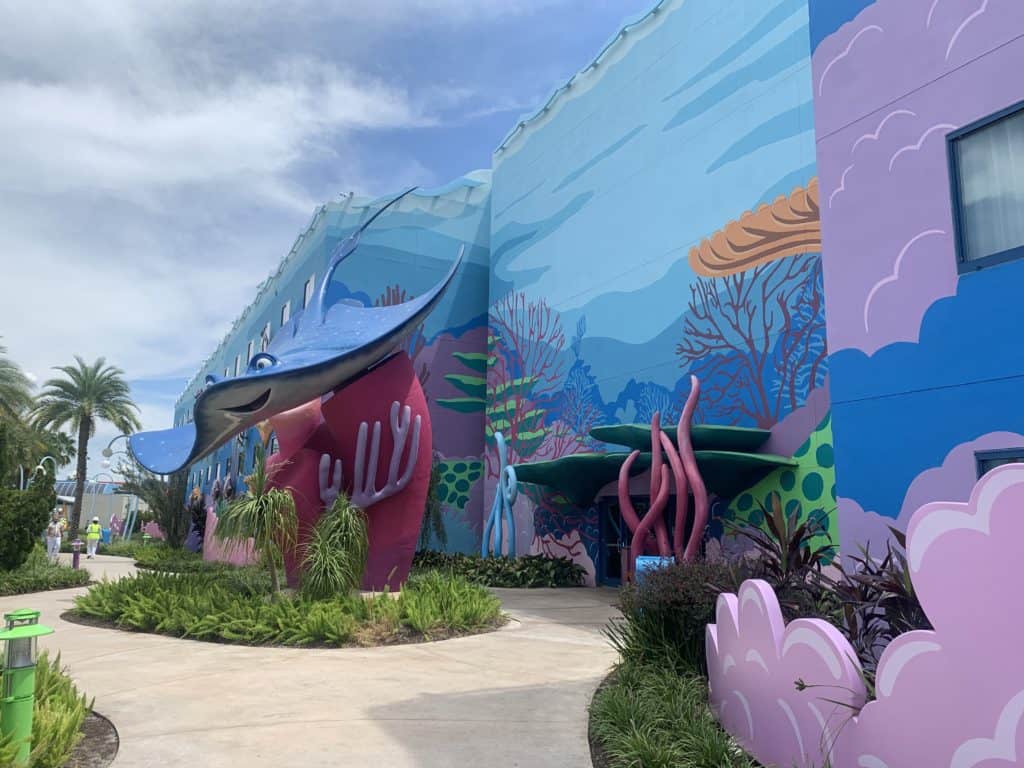 Know where to find the Baby Care Centers at each of the parks
Whether your kid needs a break from the crowds or a fresh diaper change, the Baby Care Centres is where you will find all things baby. We've been in the parks with a less than fully stocked diaper bag and the Baby Care Centre is amazing at helping us restock what we needed – diapers aren't free of course.
Bottle reheating, breastfeeding in peace and change tables are aplenty here. They just ask that you leave your stroller outside, as there isn't enough room for everyone to bring them in.
Check out – Disney World Baby Care Centres
Plan ahead if you plan to use a stroller
Even if your kids are past the stroller age, plan to rent or bring a stroller. When your little ones eventually need a rest or fall asleep, you can stroll around and enjoy the parks while the kids stroller-nap.
Check out – Disney World Stroller Info, options and rules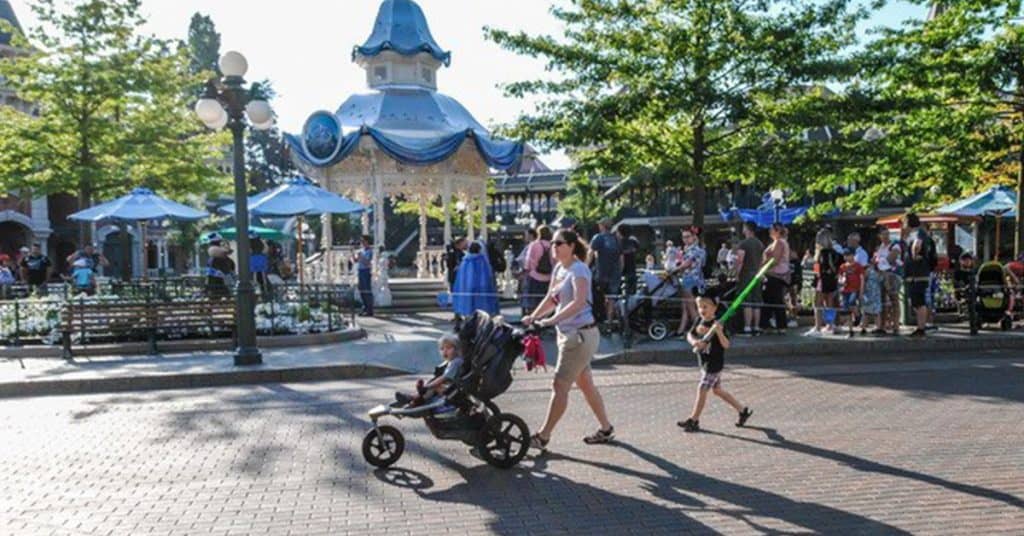 Take advantage of the Rider Switch service for attractions
Speaking of sleeping children, with Rider Switch, one adult can wait with the non-rider (or riders) while the rest of the party enjoys the attraction. When the other adult returns, they can supervise the non-riding Guests, and the waiting adult can board the attraction without having to wait in the regular line again!
This is a great function when the children are sleeping, too scared to ride or simply not tall enough. We recommend making notes in your touring plan when you choose to use the Rider Switch function so you can time your day accordingly.
Know the Height Requirements
The last thing a Cast Member wants to do is turn away a guest. Know how tall your children are and which rides they aren't able to enter.
On our last holiday, I was certain that Baby Girl was tall enough to ride every single ride at Disney World, by more than a few inches for good measure. Just our luck, I had gotten one of the heights wrong and she was refused entrance into Flights of Passage by 2 inches. I was devastated; mostly because I saw the look on the Cast Members face as we approached the Fast pass entrance.
Height requirements are for the safety of the children, and Disney does not tolerate parents that manipulate the heights of their children just to enter an attraction.
Check out – Height Requirements at Walt Disney World
Plan ahead for naps
Know when your children are most likely to rebel due to exhaustion and make a plan to prepare. This could mean napping in the stroller, having a few quiet sit-down experiences like Carousel of Progress or going back to the hotel for rest. Sometimes a calm ride on the Monorail is all the rest they need before heading back in for the day.
Planning for naps is the best way to keep the kids on their best possible behaviour and keeping yourself stress-free. A child's sleep routine doesn't suddenly change just because you are on vacation, it actually gets worse. The walking, heat and visual stimuli are exhausting for little humans and this needs to be accounted for in your touring plan.
Check out – Best Toddler and Infant Napping Spots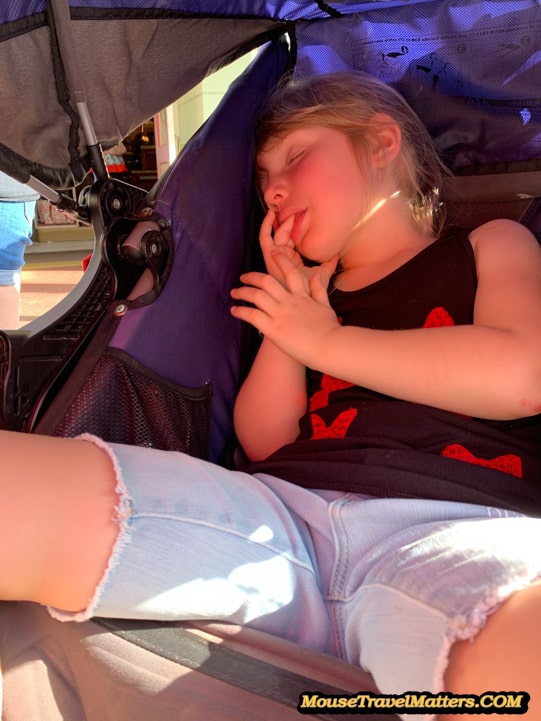 Make the most of your Fastpass+
Before creating a touring plan, it is important to note which rides are MUST HAVES. Pick 3 rides in each park that you can't leave without experiencing, then decide where in your touring plan you expect to be when you come across each location. Then make a plan to get fastpasses for those timings.
Of course, just because you want a fast pass for 2 pm doesn't mean one will be available, but it's worth a try. Plans can always be adjusted to accommodate a wonky fastpass timing, but nothing will fix waiting in line for hours on end because you failed to make a single reservation.
They are free after all.
Check out – 6 FastPass+ Tips You Need To Know
You can bring in your own drinks, snacks, and other supplies.
When it comes to children, they can't seem to eat enough…outside of proper meal times. They will snack and drink the entire day if you let them. And this can be expensive if you end up purchasing all of your snacks in the parks.
Bring as many snacks, drinks, and other child necessities as your heart desires, and your stroller can carry. Remember, glass bottles/containers aren't allowed and neither are hard coolers.
Check out – Favorite snacks to pack for Disney World
Sunscreen
The Florida sun is hot, even when the air seems chilly. Your kids are particularly sensitive to the sun's effects and will need sunscreen more than once a day.
Pack the monster of all sunscreen bottles in your suitcase and refill your travel sized container each morning.
A hat and stroller fan are also a great idea for keeping kids cool at Disney.
Check out – Best Sunscreen for Disney kids
Charge devices on the go
We've all dependent on our mobile phones these days, but if your mobile device dies in the middle of the day—as they like to do—no problem! Bring your own portable charger or use Disney's Fuelrod system to make sure your devices will always have enough juice to last you through the day.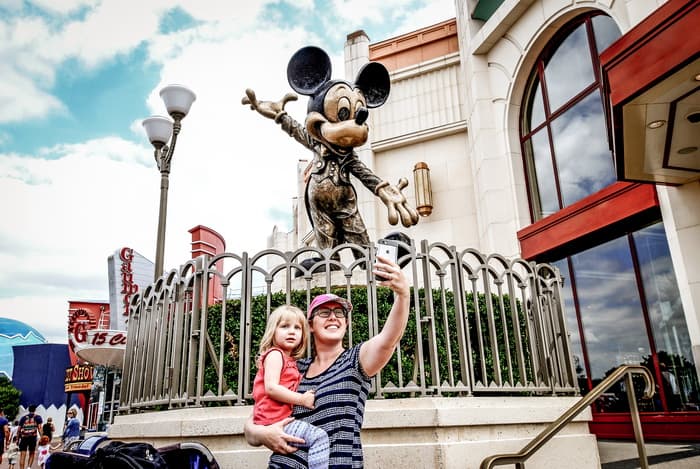 You May Also Like…