Last Updated on August 21, 2023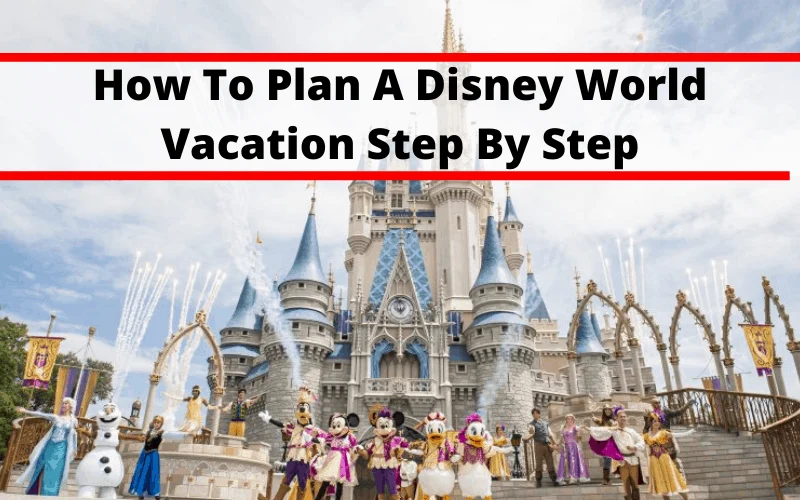 When it comes to planning a family vacation to Disney World, it can be hard to know where to start. When you've never been, it can all seem so overwhelming. Today, we are focusing on how to Plan a Disney Vacation: 14 Tips for Your Trip to Walt Disney World
This post may contain affiliate links.
To which I earn a small commission, at zero cost to you!
Find more info in our
Privacy Policy
.
Step by Step Planning for a Walt Disney World Vacation
1 year to 6 months out
Once you have the idea in your mind that you want to take the family on a Disney vacation, there are a handful of things one needs to get in order before booking can start.
Decide on a Budget
Know how much you are willing to spend on a single vacation, including or excluding transportation and spending. Once you know what you are allowed to spend, you have a better idea of how to spend it.
A Disney budget can quickly spiral out of control if no one is around to tighten the reigns. If this means you have a less luxurious resort or stay for a short period of time than most would recommend, so be it. As long as you know before anything gets started, it makes the whole planning process that much easier.
We have gathered a number of Easy ways to save money at Disney as well as several cost factors that one needs to consider when making their Disney budget; How Much Does it Cost to go to Disney World.
Deciding when to visit
Deciding when to visit is a no-brainer; you can't plan anything without a solid date in mind. When you visit will also have a huge impact on your touring plan as well as your budget; some times of year are more expensive than others.
15 tips on Managing Disney World Holiday Crowds
Pick Where to Stay
Walt Disney World visitors may stay at a large variety of hotels on and off Disney property, with a wide range of themes and prices. First, take a look at our "Staying Onsite or Offsite?" and "Disney World Resort Benefits" pages to decide which one is right for you.
If you're considering an on-site resort stay, know that it will cost a little more than a traditional hotel but you will receive more than enough complimentary perks as a result, that they tend to make up for the price.
If you're considering non-Disney / off-site hotels, know that you will be saving a ton of money on your accommodations, but you may have to shell out a few dollars in hidden and not so hidden add-ons in order to make the experience magical and flawless.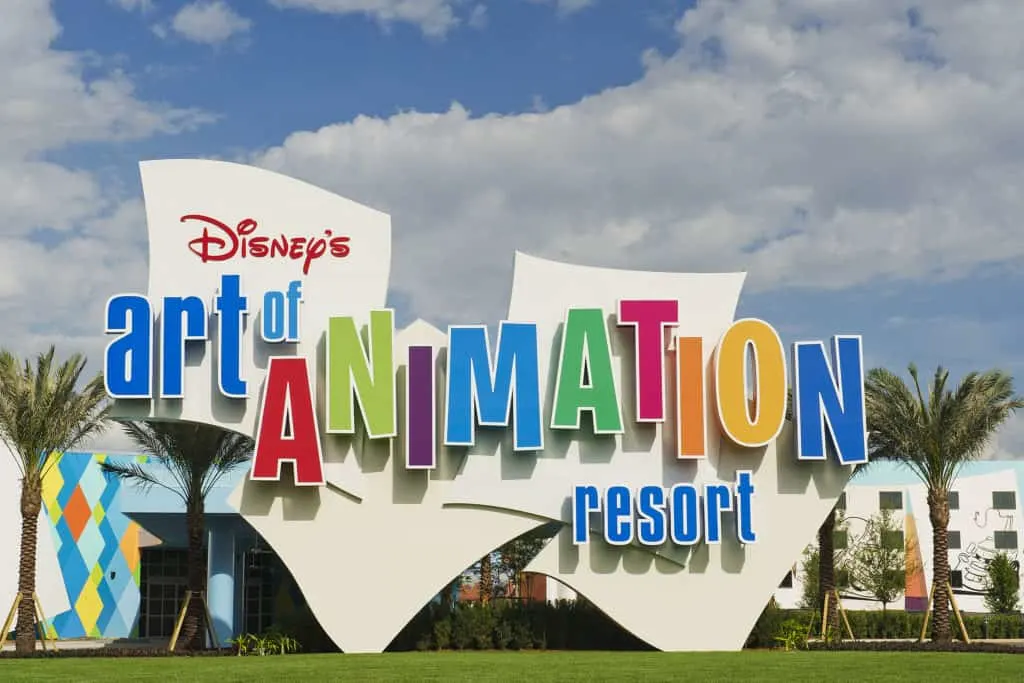 How long you are you staying
Just because you have 2 weeks worth of summer vacation days saved up, doesn't mean you need to spend it all at Disney. Based on your budget and rough touring plan, get an idea of how many days you want to spend in the parks, and how many days exploring the rest of Disney World or Orlando in general.
If you play your cards right, you can accomplish a lot more in the Parks with a 60 day FastPass+ window and Extra Magic Hours than offsite guests, effectively reducing the number of days required to accomplish your touring task.
Since it's probably not feasible to stay forever, here's my guide to determining how many days to spend on a trip to Walt Disney World.
Buying the right tickets/package
NOTE - Disney's reopening procedures has limited how guest can use their Park Hopper pass. Guests are now required to use the Disney Park Pass reservation system to register which Park they will be hopping to. Park Hopper hours will start at 2 PM each day and end at the park's scheduled close time. Guests are now able to check the Park Hours calendar and the My Disney Experience app for the most up-to-date Park Hopper hours, as they could start earlier at a later date, depending on the day and park.
There are loads of different Walt Disney World tickets and passes, and it can be very confusing to figure out which ones to buy and how to get the best discounts and deals on them.
The most popular Ticket add-on options
One Park Per Day – Magic Your Way base ticket
Park Hopper – Moving from one park to another in the same day
Park Hopper Plus – Park Hopper ticket plus Water Park entrance
Add a Dining Plan – pre-purchase of Dining credits to be used while at Disney World, can only be purchased by guests staying on-site.
Don't forget, you can always upgrade your tickets after purchase, as well as in the parks if you later decide that you didn't buy enough. You can't return unused tickets, however, so you will want to be a little more cautious and strategic when making your ticket purchases.
Choose Which Park for Each Day
NOTE: During Walt Disney World's Reopening procedures, Guests are required to make Park Pass reservations. This is a free booking system that allows Disney to lower the capacity of each Park while requiring guests to register in advance, which park they will be visiting on which day. Disney does not guarantee entrance to a Park when purchasing Park tickets unless a Park Pass is acquired. Park Passes are free of charge and should be reserved at time of Disney Package purchase. 
Check each park's hours and develop a rough idea of which ones you want to visit and which attractions are on your must-do list so you're prepared when your FastPass+ booking window opens.
Depending on how you want to tour, you will want to select which days you will go to which parks based on one of two factors:
Select a park based on low crowd predictions
Select a park based on Extra Magic Hours
Generally, if you are looking to avoid higher level crowds, then you will want to stay away from a park if it is scheduled to have Extra Magic Hours that day.
Deciding where to eat
Make a list of which restaurants you want to visit at each Disney park, plus anything at the Disney resorts or Disney Springs that are on your wish list. From here, bring your list down to something that is reasonable in your allocated time frame and budget.
Use the DisTripPlanner Dining Plan Calculator to know how close you are to benefiting from the Disney Dining Plan
Advanced Dining Reservations – it is important to know when your vacation date allow you to make dining reservations. 180 days before your check in date, guests are able to make their dining requests up to 10 days into their vacation.
It is frequently impossible to just "walk-up" and eat at a full-service restaurant, even in the low season! If you are planning to try some of Disney's excellent table-service restaurants and/or dinner shows while you are vacationing at Walt Disney World, it is important to make Disney World Advance Dining Reservations
Character Meals – there are several Disney Character meal experiences available to you and your family. We have made a list and short breakdown of each restaurant in our Take a Glance post, as well as our Ultimate Guide to Character meals, where we cover how to make a reservation, tips and tricks and how to have a character meal with your toddlers.
Dinner Shows – there are 4 incredible dinner shows available at Walt Disney World. They sell out quickly and require full payment at the time of booking.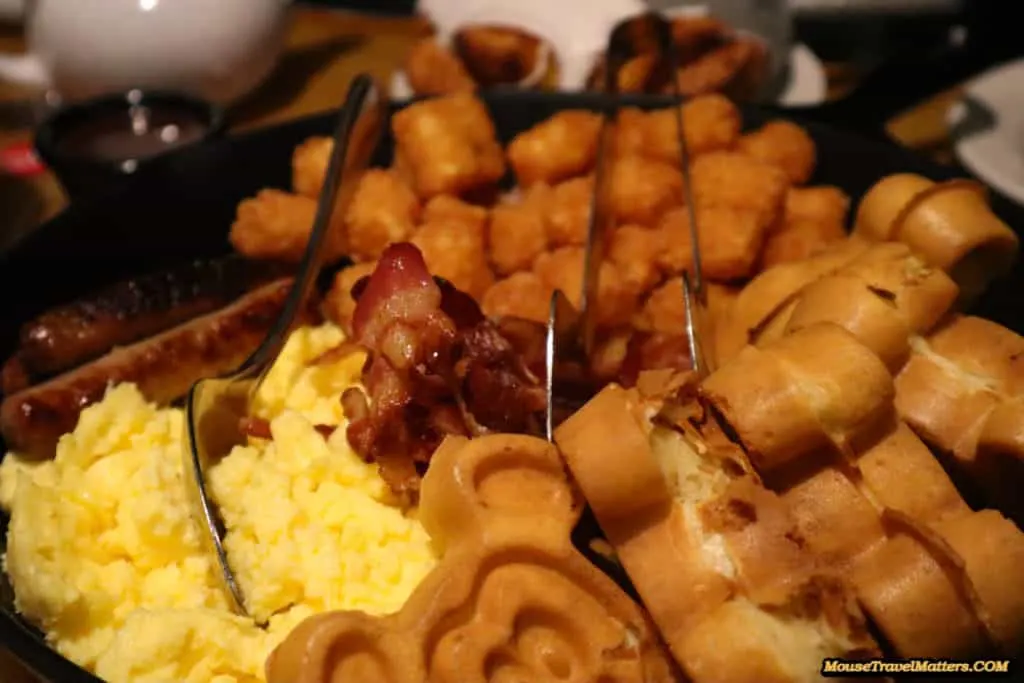 Create a touring plan
Once you have decided when to visit each park, your must-have ride list and which restaurants you want to experience, it's time to put it all together and create your touring plan.
We created a mock-up touring plan for a non-existent April vacation that shows how we were able to start with picking days for each park, then moving on to adding dining reservations, touring pattern/plan of attack and finally, adding which must-have attractions we want to make Fastpass reservations for.
This plan will help guide the reservation process when it is time to actually schedule fast passes. It is often hard to find fast passes after your initial pick, but it isn't impossible. On the other hand, Touring Plans has a great Disney World Dining Reservation Finder that allows guests to plug in their desired dining time and restaurant. If planned far enough in advance, 9 times out of 10, you will get exactly when you are looking for before checking in to your Disney vacation.

Three to four months out
Now that the hard part is over, it's time to make a few more decisions and place the final touches on your holiday.
How you're getting there
On average, Skyscanner says that the best time to book flights for domestic trips is 2-3 weeks in advance, and the best time to book international journeys is 5-6 months in advance.
You also have the option of self-driving. It is significantly cheaper, but you should also take into account the cost of driving, wear and tear on the vehicle, as well as hotel stays.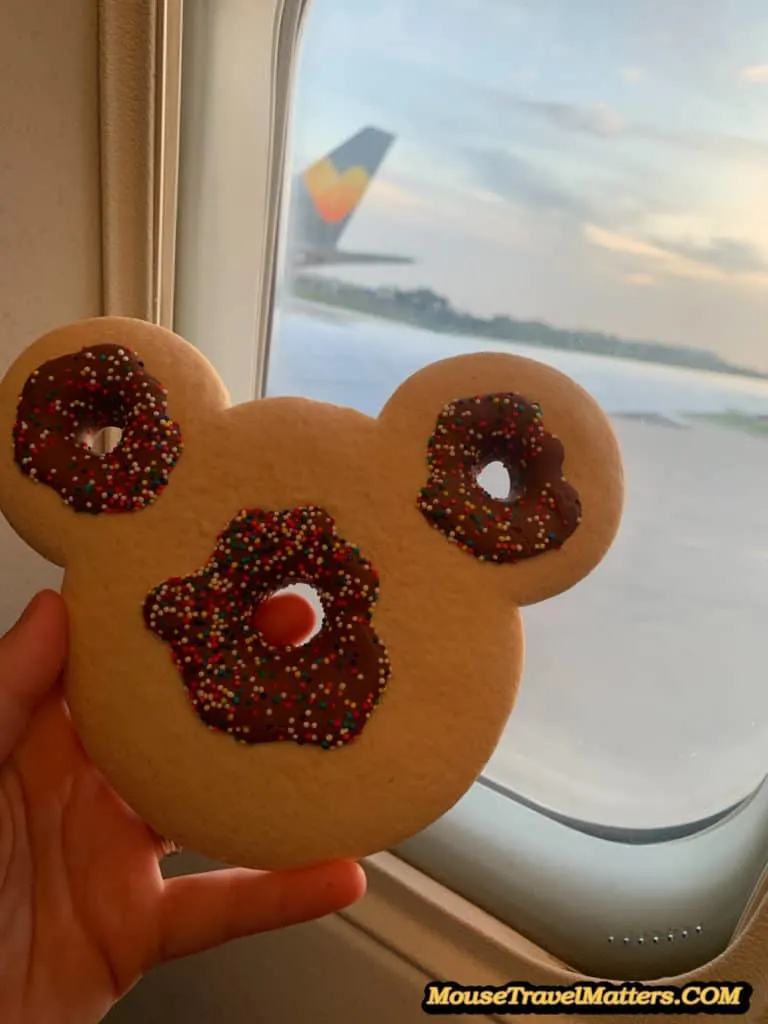 Download the My Disney Experience App
If you haven't done so already, it is important to know that Disney has a series of apps that are available for your mobile phone. The most important planning tool is the My Disney Experience.
What Can you do in the My Disney Experience App? You can…
Get tickets
Make dining reservations
Get a FastPass
Cancel reservations
Find something on the map
See your Memory Maker photos
Keep track of all your reservations, fast passes and dining reservations
Mobile Order your food
See what time the bus will show up at your resort
Cancel lost Magic Bands
Disney's Magic Bands can be purchased through the My Disney Experience. Magic Bands are no longer free of charge but they are still highly encouraged by all that use them. Your bands will have your name printed on the back and linked to each person's My Disney Experience account settings.
If you are living outside of the USA, you will pick up your Magic Bands when you check into your Disney resort. Only American guests have the option of having their Magic Bands mailed to their house.
If you plan on switching Disney resorts during your vacation, each reservation number will ask you to select new magic bands. You do have the option of refusing a second set; your fastpass and dining reservations will be linked to the only Magic Band on file under each family member.
Side note – if your party doesn't want to wear a Magic Band, the My Disney Experience app on your smartphone is able to scan into the park as well. We encourage guests to bring proof of reservation and a Magic Band if available, on their first day just in case your phone doesn't agree with the scanning technology but we have yet to hear of any guests with a problem.
Buy tickets for seasonal events
There are two very important, and popular seasonal parties at Walt Disney World; Mickey's Not-So-Scary-Halloween Party and Mickey's Very Merry Christmas Party. Tickets do on sale between 6 months to 3 months in advance of the event.
The first few nights and the last few nights of each party sell out very quickly, as well as weekends and national holidays. The rest of the time, tickets can still be found available a few weeks before the date. There are discounts, however, for purchasing your event tickets in advance as opposed to showing up and ordering them at Guest Services.
Book the Magical Express
Now that you have your flights scheduled, it's time to book your free airport transportation. Disney's Magical Express will pick up your family at the airport and bring you to your Disney resort.
You will receive luggage tags in the mail to put around your checked bags; from here, Disney agents will take your bags before they even hit the luggage carousel and send them to your resort within 3 hours of landing. If you require more tags than are provided, it is important that you call and request more.
Tags need to be ordered more than a month in advance, as it takes a week or so for processing and delivery.
NOTE: Disney's Magical Express will no longer be running as of Jan 1, 2022. This is being replaced with Mears Connect! connecting the Orlando International Airport to the Disney resort area. You'll be able to make your reservation starting in May 2021! Mears has not yet released information on pricing but reservations are available to be booked starting May 2021. Currently, the Mears shuttle transfers between Orlando International Airport (MCO) and Disney World-area resorts are $39 roundtrip for adults (12 and older) and $30 for kids ages 4-11, plus tip. Kids 3 and under are free.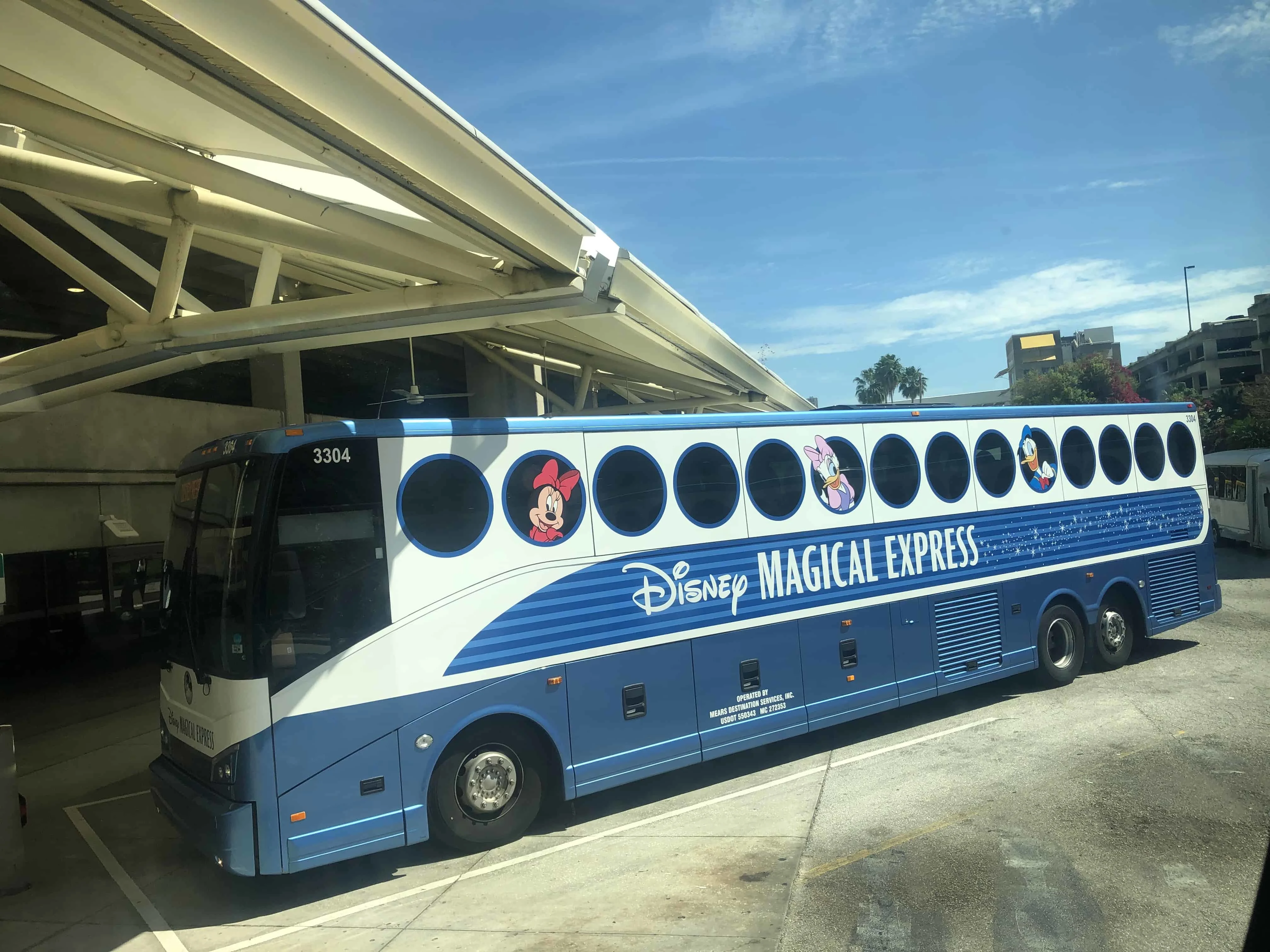 60 days out
2 months before heading out on holiday is when the real fun starts. Jump on those Facebook groups and ask your millions of questions, log into your MDE account and make sure everything is set up right before you have one shot at initial fast passes and that time is coming soon.
Order Online
Etsy is home to so many amazingly talented individuals, I wouldn't know where to start.
With your touring plan in mind, have an idea of what theme you want to convey in your photos and which outfit best represents each Disney Park. You are welcome to go through your drawers but please don't pack just yet, it's a little too early. But it's good to know what you have on hand.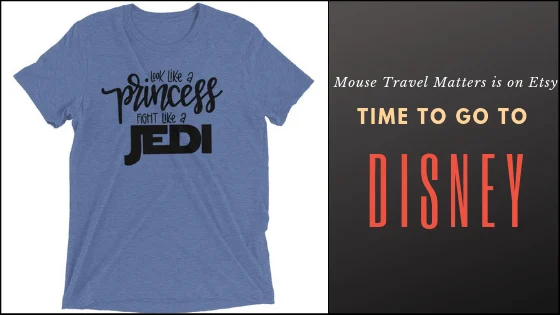 If you don't have what you are looking for, head to Etsy or Amazon and get what you need with plenty of time for shipping. We've made a few lists of our own to help with your Disney inspired shopping
Don't forget to take a look at any handmade Autograph Books
Making FastPass+ ride and show reservations
NOTE - Disney Fastpass+ is not available during Walt Disney's Reopening procedures. With 30% capacity, Fastpass is hardly needed, as the queues are often much shorter than the wait times suggest. 
Be sure everyone in your travel party has a profile on My Disney Experience, has a park ticket assigned to their account, and that all of your accounts are linked together as "friends & family" before attempting to book your FastPass+ reservations.
If you are unfamiliar with the fast-pass system, it is literally as simple as reserving a time to experience a specific Disney attraction. Using the Fast-pass+ system really is the bare minimum of planning that I would recommend and all it involves is deciding:
Which parks you will go to on which days
The top 3 attractions you want to do at each park, each day
Roughly when in your touring plan do you expect to be at that side of the Park
It's important to note that some rides have a minimum height requirement. Here are all the height requirements for every park;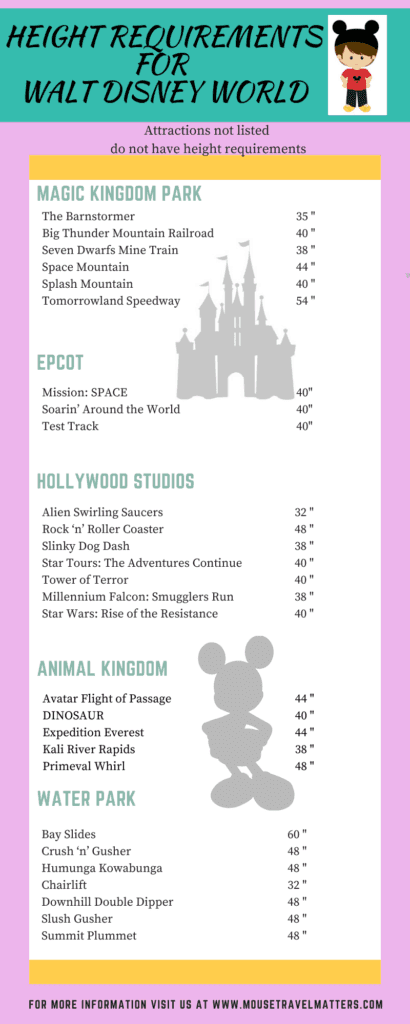 Add Your Special Events
Disney also has a number of less pressing, but equally as impressive special events that require additional tickets.
Disney Villains After Hours at Magic Kingdom Park
Disney H2O Glow Nights
Epcot Festival Concerts and events
Since these tickets are non refundable and non transferable after purchase, we suggest waiting a pinch to make these purchases. Make the purchase with your travel visa with insurance in case you need to cancel your holiday.
One week out
While we mostly agree that it is never too soon to start packing, I have a feeling your family members would disagree.
Get Packin'
1 week before your holiday is when you want to bust out your suitcases, attach those luggage tags and add everything you've just spent the last month purchasing.
Read more about our specialized Disney Packing List and click the pic below for your printable list.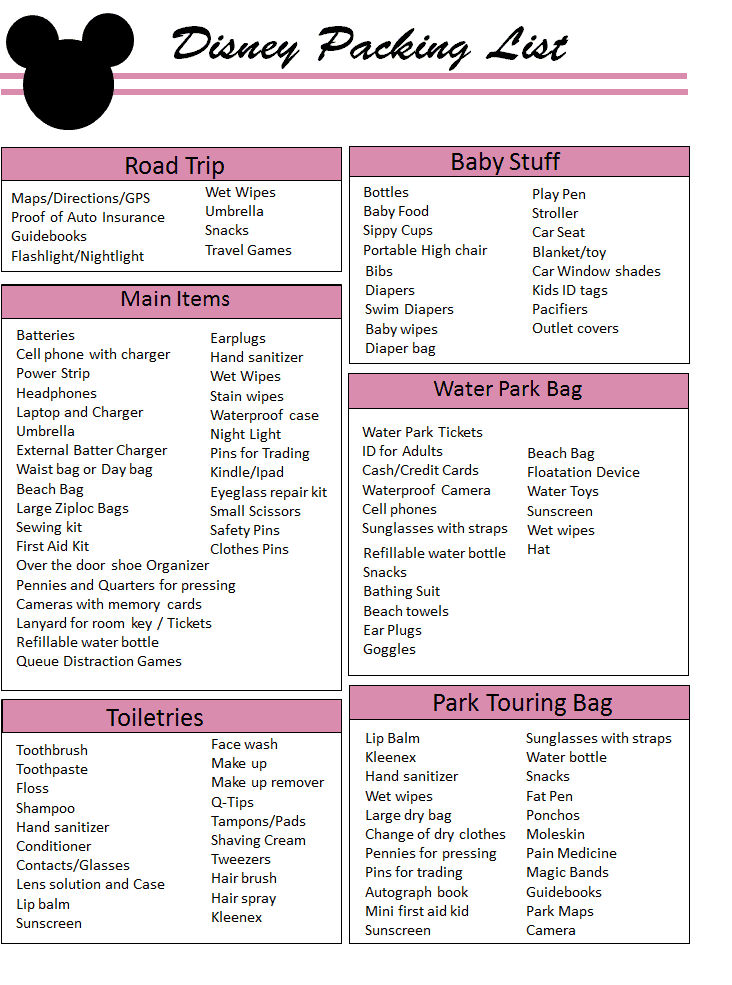 Don't forget to decide on your camera equipment – are you an iPhone or Canon type of vacationer?
Online check-in
Complete online check-in for your Disney resort hotel, which allows you to bypass the front desk upon arrival.
This means you can tour the resort and wait for your room assignment. When the queue is shorter, you are welcome to join the line and collect your Magic Bands at a better time.
With just a week to go, it's really time to make that final decision. If you didn't buy it when you made your initial reservation, or the countless times you have been in your My Disney Experience since then, now is the time to decide.
Purchasing the Memory Maker before you arrive at the parks (specifically, 3 days before check in) means you will save money on your purchase. You are welcome to buy it at the Parks, after having your Photo pass card filled with some amazing professional photos, but that will cost you an extra $30 for waiting.
Only one person in your party needs to have the purchase and it is valid for everyone linked to the account.
Misc to consider
Stroller / scooter rental
Scooters and strollers can not be rented in advance when purchasing from Disney. If you need mobility assistance and can't bring your own device, we encourage you to look at third-party vendors. Their prices are reasonable, they deliver to the resort and the airport, though you need to be there in person to accept the delivery, and they have great insurance overage should something happen to the unit.
Strollers are such a decisive topic, that we have actually written more than one article on the subject. For more information, check out our stroller landing page.
Grocery delivery
Grocery delivery is available at nearly all Disney resort location. Unlike strollers, you do not need to be there to accept the delivery, as your items will be held in a cold room at guest services. You will, however, need to retrieve them at your earliest convenience, as they won't bring them to your room.
Some delivery services offer discounts for purchasing in advance and others will delivery on short notice. Seeing as most, if not all, Disney resort rooms have at least a mini fridge, there is always room for a few more snacks before bed time.
What to bring and not bring in your park bag
Another hot topic amongst the masses is "what to pack in your Disney park bag?" While I agree that less is more, I also have no intention of returning to the First Aid centre every time my kid falls and scraps their knees, because that will happen often, or renting a locker because I brought too much and can't possibly carry it around with me all day.
Annual Pass
There is a sweet spot for all Disney guests when an Annual Pass, for at least one person in your party, is financially the better choice. You don't have to make up your mind right away, as it is probably best to upgrade the ticket after checking than trying to buy tickets for everyone except one person and fumbling with Annual Pass paperwork.
Here's the quick version of what you'll get with a Disney Platinum Pass:
Admission for a year to all 4 theme parks (No blackout dates)
Visit all 4 theme parks on the same day
Includes Disney PhotoPass downloads*
Up to 20% off on select dining
Up to 20% off select merchandise in-store or online at Shop Disney Parks
Standard theme park parking
Free MagicBand
During our 2019 visits to Disney, we found that it would be more economical if he upgraded to an Annual Pass for himself during our childless August visit, and capitalize on the savings during our December family visit.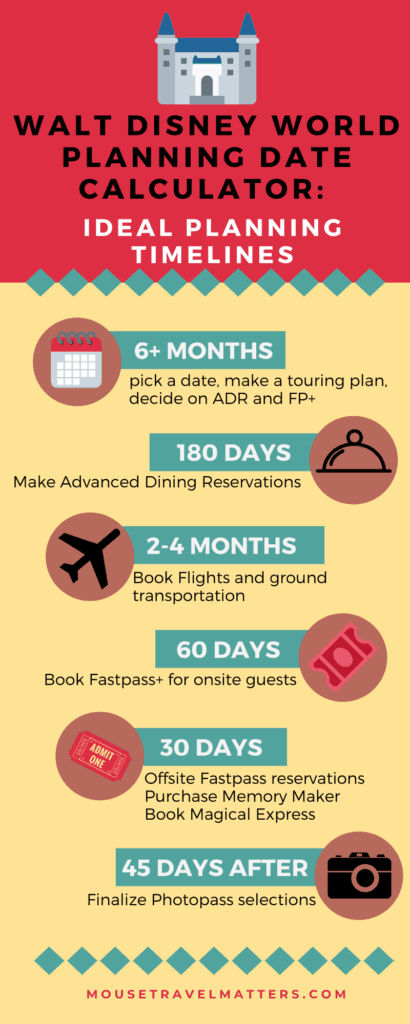 You May Also Like…