Last Updated on May 15, 2021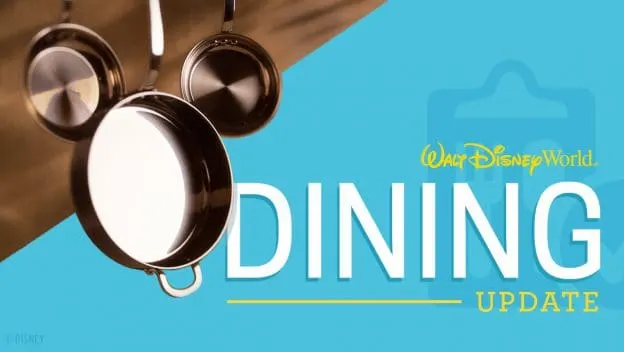 We previously announced that Disney Dining Reservations had opened for guests that had their ADR's canceled due to the shutdown. Today, we are happy to say that the new 60 day window has finally opened up for all guests.
Guests can also take advantage of the new My Disney Experience mobile check-in feature, which allows guests to bypass the line at the podium and check in for dining reservations at select Walt Disney World Resort table-service restaurants on their own mobile devices.
To help you plan, here are important updates to our food and beverage experience:
In-Park Dining: Theme park guests will need valid park admission and a reservation for park entry through the new Disney Park Pass system, as well as a dining reservation for in-park, table-service restaurants for the same park on the same date. Dining reservations do not guarantee admission to the park.
Disney Resort Hotel Dining: A confirmed dining reservation is required for day guests and reservations are highly recommended for guests staying overnight at a Disney Resort hotel.
Disney Springs Dining: Select dining locations at Disney Springs are currently accepting reservations. Please visit https://DisneySprings.com/dining for schedules and availability.
Note that not all restaurants are operating at this time and many have had their menu's dramatically altered. Be sure to check that out before making your reservations.