Last Updated on February 22, 2020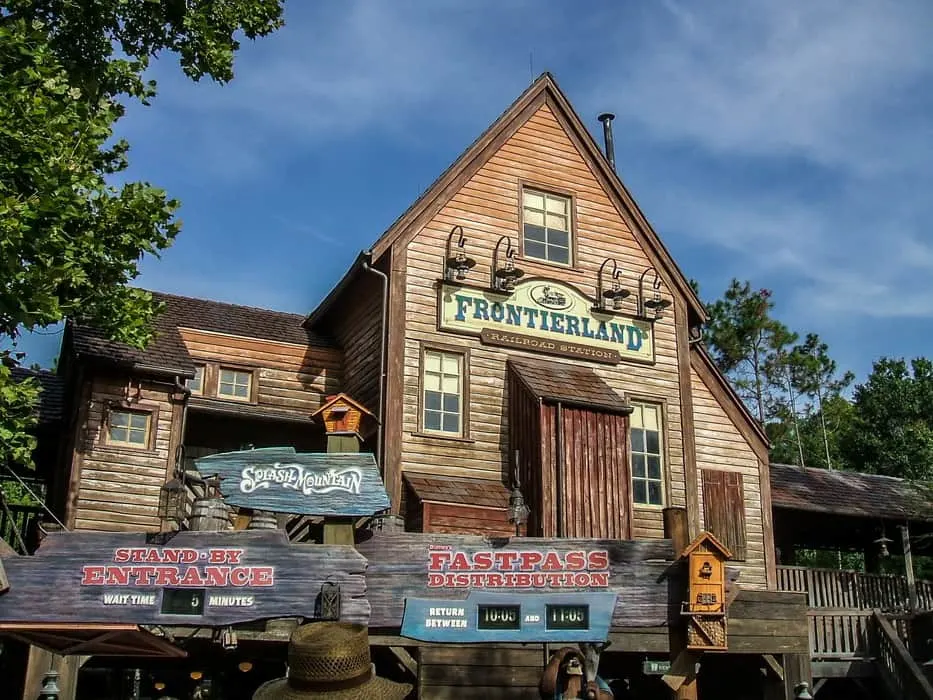 Paperless access to Walt Disney World with MyMagic+ allows you to conveniently access your tickets through your MagicBand or card, so you don't have to worry about bringing multiple pieces of paper with you during your visit (ie. Disneyland Paris).
You can link theme park tickets, water park tickets, special event tickets and annual passes, as well as dining reservations and FastPass+ selections to one single device.
MyMagic+ seamlessly integrates various aspects of the Walt Disney World experience into one system, allowing guests to make dining and FastPass+ reservations via the My Disney Experience app, and redeeming FastPass+, charging expenses to your Disney Hotel, and opening your hotel room door.
My Disney Experience App
When first making reservations for park tickets, Disney hotels or Disney packages, guests are asked to create a My Disney Experience Account. For those purchasing park tickets from 3rd party vendors, off-site reservations or through a Travel Agent, you will still be required to create this account in order to book FastPass+ and Advance Dining Reservations. Think of My Disney Experience as the day-by-day planner and manager for your Disney vacation.
If you have booked more than one room, or are travelling with a number of guests, it is possible to have all reservations linked to a single My Disney Experience account. Simply log into My Disney Experience and start linking reservations to your account in the Reservation section. This will also allow you to tie Advanced Dining Reservations and FastPass+ reservations to your Disney vacation. Then, just link everyone in Friends and Family.
Note: if you make Advanced Dining Reservations and FastPass+ reservations, only the person who actually made them can cancel or modify them, but everyone can see them if they are part of that reservation.
There is more to the My Disney Experience than simply making and managing reservations. There are tons of features to help you plan your dream vacation both at home and in the parks. We have detailed them below.
Explore the Resort
Explore Walt Disney World Resort on the interactive, GPS-enabled map.
Find your way around with step-by-step directions to locations across Walt Disney World Resort.
Get wait times for attractions and showtimes for fireworks and parades.
Find Character greeting locations and times.
Browse restaurant menus and make dining reservations.
Navigate the parks with turn-by-turn ease using the new Get Directions function.
Plan Your Vacation
Buy theme park tickets on the go.
Keep reservations and activities organized in My Plans.
Select and modify your party's FastPass+ experiences.
Share your itinerary with others through Family, and Friends.
Manage your Disney Resort reservations, tickets, MagicBands, and cards.
Enhance Your Experience
Preview your Disney PhotoPass photos on your mobile device throughout your vacation.
Download, edit and share your PhotoPass media by purchasing Memory Maker, which includes unlimited photos taken by our photographers at select locations.
Sign in using your fingerprint instead of entering a password with Touch ID (available on iOS only).
Shop for authentic Disney Parks merchandise with quick links to the new Shop Disney Parks app.
MagicBand
Stay connected to your plans with your MagicBand wristband. You can use it to enter Disney theme parks, check-in at FastPass+ entrances, identify your Disney PhotoPass photos, unlock your Disney Resort hotel room and charge purchases to your Disney hotel room account.
Disney hotel guests and Walt Disney World Annual Passholders receive a complimentary MagicBand. All other Guests receive a plastic card by mail with the purchase of park admission. And anyone can purchase a MagicBand and MagicBand accessories online or at select retail locations at Walt Disney World Resort.
If your MagicBand or card is lost or stolen, it is possible to deactivate them through your My Disney Experience account or by visiting Guest Services. A replacement MagicBand can be purchased on-site or a card will be issued with the same function. If you have lost it at home, more than 11 days before your planned vacation, call Disney for assistance.
As with most things Disney, MagicBands, and cards are not transferable. This means each card or band is linked to a guest and that is the only guest allowed to use the card or band throughout the vacation. Furthermore, on subsequent vacations, MagicBands still cannot be transferred or sold. They must be used by the same guest each time.
Disney FastPass+
Walt Disney World was among the first theme parks to introduce a FastPass system; skip the standby lines on select popular attractions, shows, and Character Greetings. The FastPass+ service is included in the price of theme park admission for all guests. Many other competitors are starting to implement this type of system but Disney has done one better and expanded on an already incredible platform by making it digital and being able to plan in advance.
Just link park admission to your My Disney Experience account to start using FastPass+ service. If you are staying at a Disney Resort hotel, you can make your FastPass+ selections up to 60 days prior —starting at 7:00 AM Eastern Time – to check-in for the entire length of your stay, up to 10 days in advance. Off-site guests are able to make selections up to 30 days in advance, one day at a time.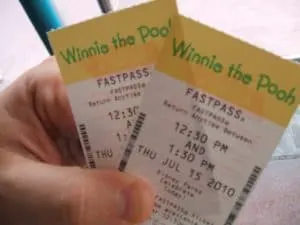 Walt Disney World has implemented a Tiered system to the FastPass+. Guests are able to reserve up to 3 FastPass+ attractions, shows or character greetings per day. While the Magic Kingdom is the only Kingdom that is not FastPass tiered, the other 3 Kingdoms have limitations as to which attractions you are able to book.
When selecting your initial 3 FastPass+ choices at the other 3 Disney theme parks, you may pick one attraction from the FastPass+ Tier 1 category and then 2 from the FastPass+ Tier 2 group. Below is the current list of tiered attractions and entertainment options.
Epcot
Tier 1: Frozen Ever After, IllumiNations: Reflections of Earth, Soarin', and Test Track.
Tier 2: Disney & Pixar Short Film Festival, Journey Into Imagination with Figment, Living with the Land, Meet Disney Pals at the Epcot Character Spot, RELAUNCHED! Mission: SPACE, Spaceship Earth, The Seas with Nemo & Friends and Turtle Talk with Crush.
Disney's Hollywood Studios
Tier 1: Beauty and the Beast-Live on Stage, Fantasmic!, Toy Story Mania!, Rock 'n' Roller Coaster Starring Aerosmith.
Tier 2: Disney Junior – Live on Stage!, For the First Time in Forever: A Frozen Sing-Along Celebration, Indiana Jones™ Epic Stunt Spectacular!, Muppet*Vision 3D, Star Tours – The Adventures Continue, The Twilight Zone Tower of Terror™ and Voyage of the Little Mermaid.
Disney's Animal Kingdom Theme Park
Tier 1: Avatar Flight of Passage, Na'vi River Journey.
Tier 2: DINOSAUR, Expedition Everest – Legend of the Forbidden Mountain, Festival of the Lion King, Finding Nemo – The Musical, It's Tough to be a Bug!, Kali River Rapids, Kilimanjaro Safaris, Meet Favorite Disney Pals at Adventurers Outpost, Primeval Whirl, and Rivers of Light
Tips.
Based on the limited availability of Tier 1 reservations, we suggest arriving before Rope Drop in order to ride any attractions that you did not get a FastPass+ for.
Use your MagicBand or card to enter the FastPass+ line anytime during the 1-hour arrival window. After you enjoy your third FastPass+ experience, you are free to make another selection at an in-park kiosk or on your mobile device. Use that one, then get one more (based on availability)―and repeat!
There are rumours floating around the forums and Facebook about how to "game" the system and receive more FastPass+ tickets than allowed. Disney is well aware of these "scams" and is implementing policies and software changes to curb these loopholes. The most prominent "scam" is to use Rider Swap in conjunction with FastPass+. Cast Members are now refusing to allow Rider Swaps to be distributed outside of the StandBy line.
Furthermore, Walt Disney World is started a Pilot Project for additional "pay to play" FastPass+ tickets. This means Walt Disney World will allow some resort guests to purchase three extra FastPass+ selections per day for $50 per person. This will only be available to guests staying in club level rooms and suites on property.
Participants must enroll in the program for 3 days ($150 investment) and are only able to receive one FP+ per ride. Bookings are also able to be made 90 days in advance, instead of the standard 60 days for onsite guests.
Your Thoughts...
Please share your thoughts in the comments or reach out on social media...We would love to hear from you.
Follow Mouse Travel Matters for Disney Parks news, the latest info and park insights, follow MTM on Twitter, Facebook, and Instagram.
You May Also Like…
Why You Really Need a Stroller for Your Disney Vacation
Disney Cruise Vacation Planning Tips & Tricks
12 Things You Should Never do at Disney
How to Pack the Perfect Disney Park Bag Ever!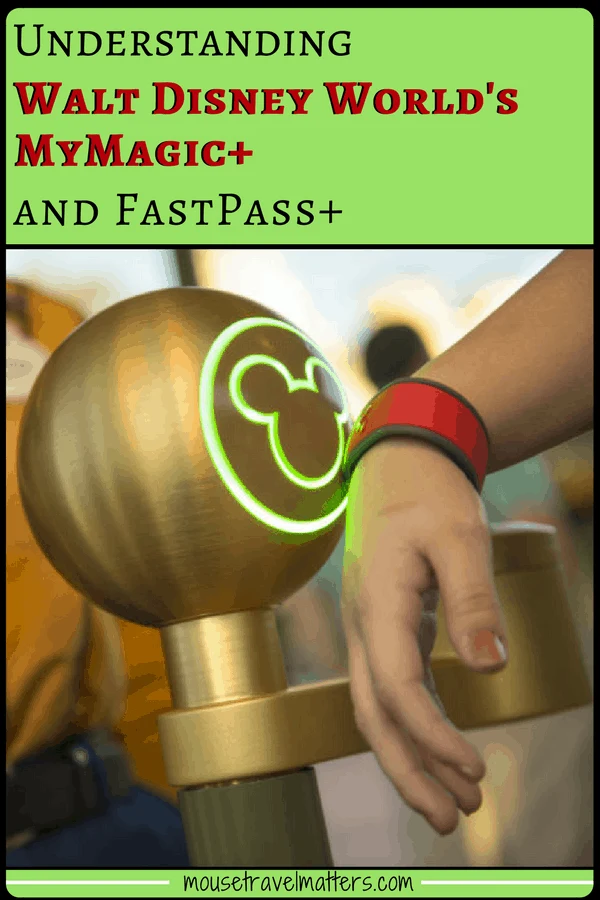 Your Thoughts...
Please share your thoughts in the comments or reach out on social media...We would love to hear from you.
Follow Mouse Travel Matters for Disney Parks news, the latest info and park insights, follow MTM on Twitter, Facebook, and Instagram.