Last Updated on April 21, 2021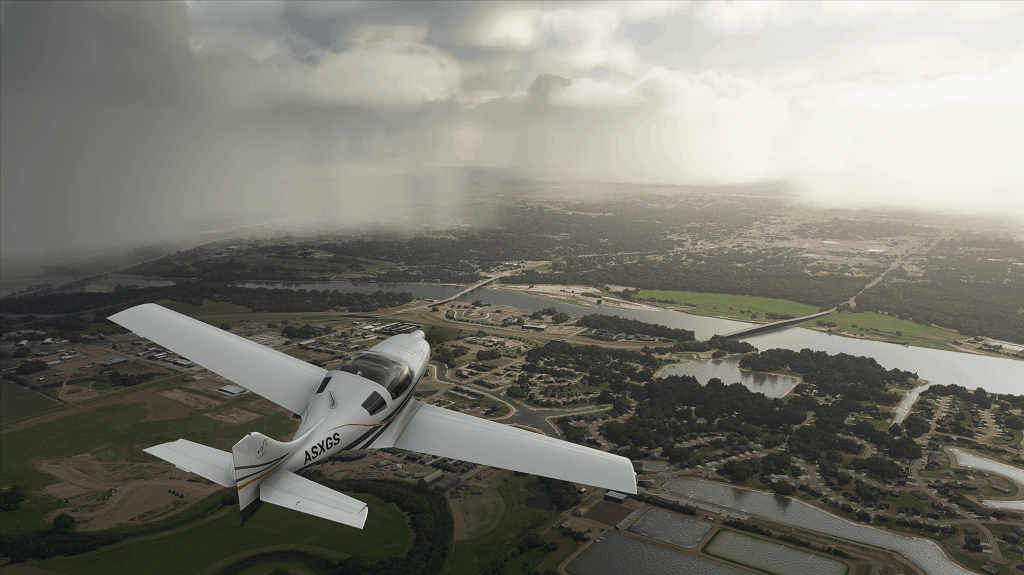 Looking to fly over Disney world? These rules have been in place permanently since 2003 (after being put in temporarily following 9/11).
IRL (In real life) Flights
Since the tragic events of September 11, 2001 American icons and heavily crowded places may present safety risks. This resulted in the temporary then later permanent (2003) addition of Disney no-fly zones both in Walt Disney World and Disneyland. You can't fly within three miles of Disney parks or lower than 3,000 feet above them.
Virtual Flight
Flying over select parts of Walt Disney World, and Disneyland isn't allowed. There are certain waivers available for Authorized aircraft.
…DO NOT APPLY TO THOSE AIRCRAFT AUTHORIZED BY AND IN CONTACT WITH ATC FOR OPERATIONAL OR SAFETY OF FLIGHT PURPOSES, DEPARTMENT OF DEFENSE, LAW ENFORCEMENT, AND AIR AMBULANCE FLIGHT OPERATIONS. FLIGHTS CONDUCTED FOR OPERATIONAL PURPOSES OF ANY DISNEY WORLD EVENT AND VENUE ARE AUTHORIZED WITH AN APPROVED WAIVER. AN FAA AIRSPACE WAIVER DOES NOT RELIEVE OPERATORS FROM OBTAINING ALL OTHER NECESSARY AUTHORIZATIONS AND COMPLYING WITH ALL APPLICABLE FEDERAL AVIATION REGULATIONS….

FAA: https://tfr.faa.gov/save_pages/detail_4_3634.html
That said, Microsoft Flight Simulator 2020 armed with its incredible graphics, you can get an close-up view of Walt Disney World, and the entire world for that matter from the skies yourself, without ever having to set foot in a real world plane.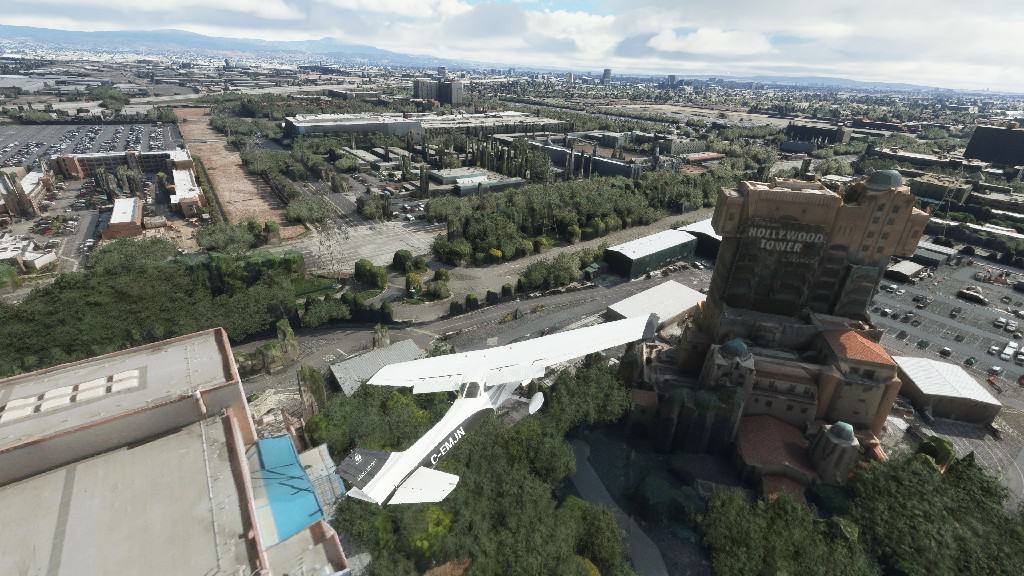 As we mentioned earlier, the entire world can be explored in Microsoft Flight Simulator 2020 so the likes of Castaway Cay, Disneyland Resort, Disneyland Paris, and even the Shanghai Disney Resort can be explored! Mind the short runway on Castaway Cay, best stall on that landing.
If your looking for a place to unwind after a virtual flight to Kissimmee Gateway Airport (KISM), check out Jock Lindsey's Hangar Bar in Disney Springs
Your Thoughts...
Please share your thoughts in the comments or reach out on social media...We would love to hear from you.
Follow Mouse Travel Matters for Disney Parks news, the latest info and park insights, follow MTM on Twitter, Facebook, and Instagram.
You May Also Like…
Jock Lindsey's Hangar Bar Disney Springs
Flying Fish Allergy Friendly Dinner Menu
10 Things You Absolutely Must Do Before Your Walt Disney World Vacation
Best Places to Eat in Disneyland Paris; Top 10 Best Disneyland Paris Restaurants