Last Updated on April 21, 2021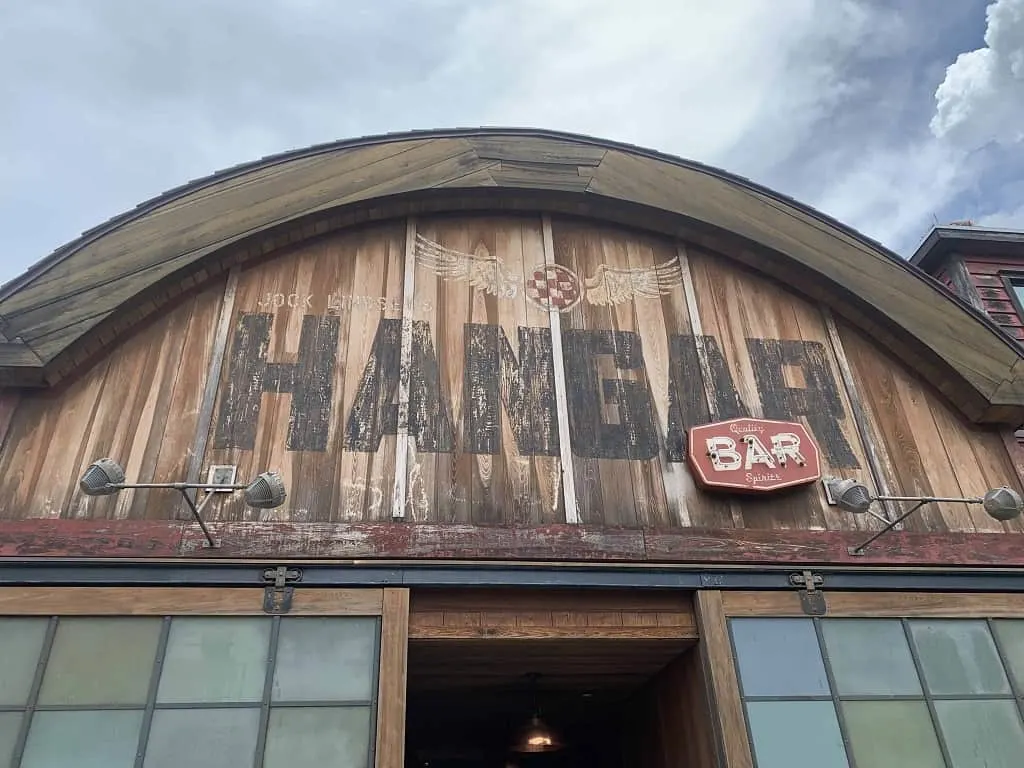 Jock Lindsey's Hangar Bar is an Indiana Jones themed bar & lounge in Disney Springs at Walt Disney World. We had the pleasure of visiting on our most recent Disney vacation and this review will cover our thoughts on the theming, food and price point of Jock Lindsey's Hangar Bar.
Story
If you don't know how Jock Lindsey is, don't worry. Neither did I. I like Indiana Jones as much as the next girl but I wasn't up to date on all the minor characters' names. Jock Lindsey was an American freelance pilot. He was frequently hired by Indiana Jones to fly the archaeologist to remote parts of the world. The entire restaurant is based on his life and his treasures when he returned from flying around the world.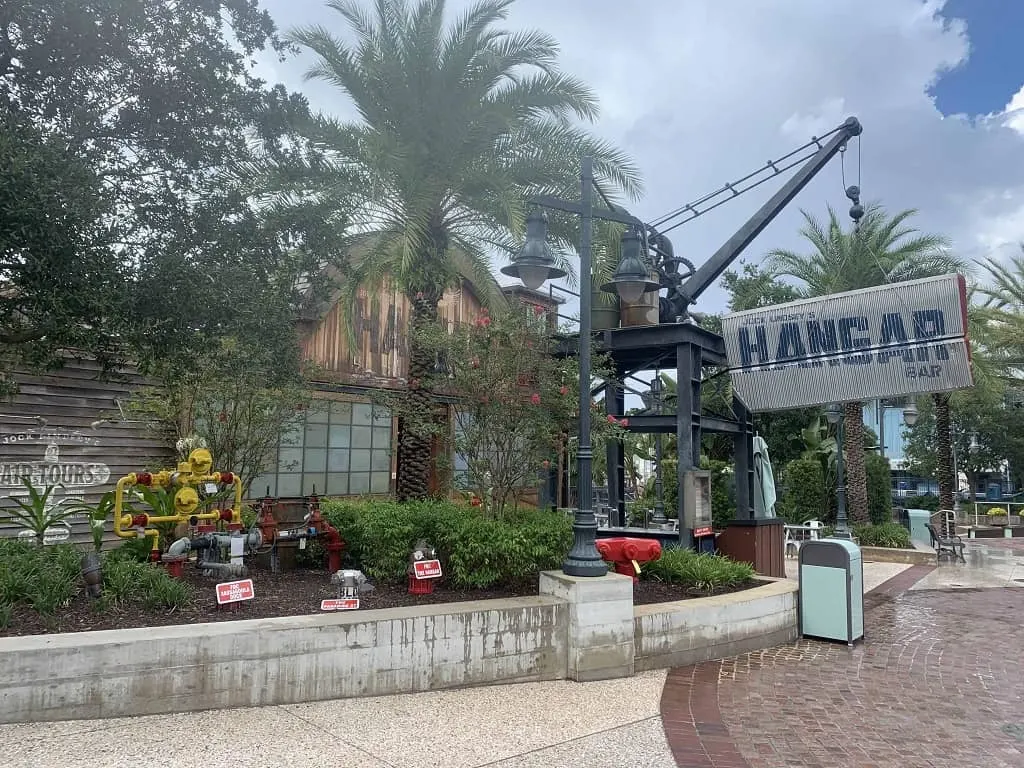 Theming
The theming in Jock Lindsey's is on point, once you realize what it is. It's a giant hangar, from the 1940s, converted into a restaurant, with old relics and souvenirs from the pilot/owners travels. What could be more perfect! Lots of wiggle room for interpretation here.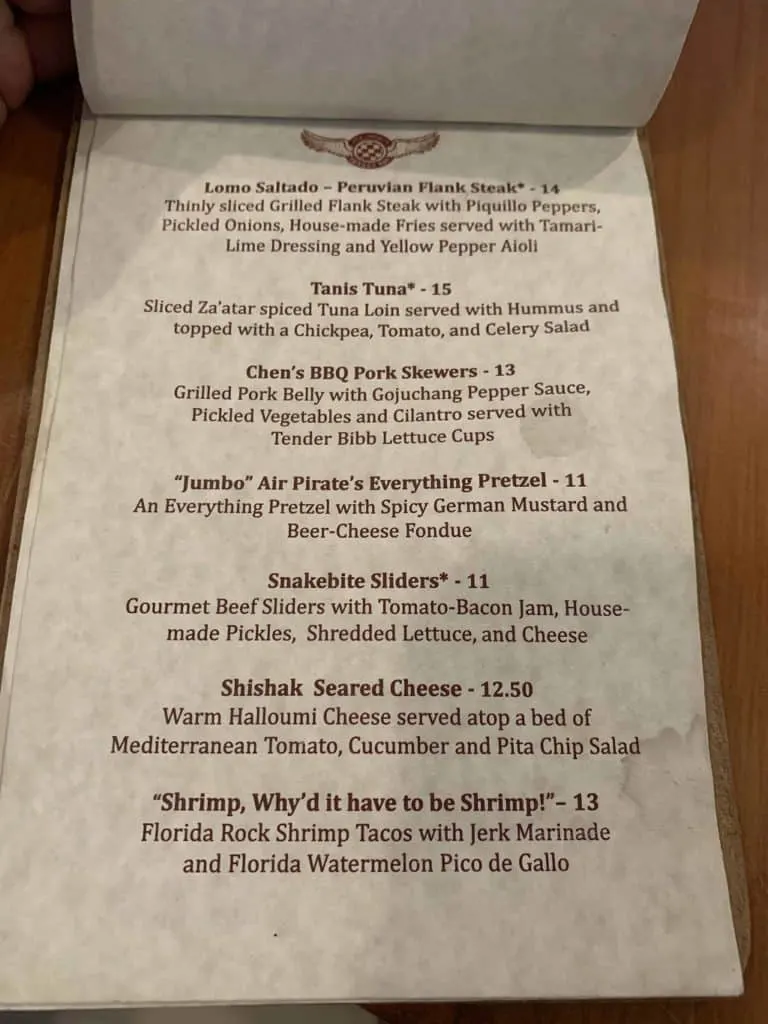 Food, Drink, and Service
I have this belief that you can tell a lot about a restaurant based on how they prepare their non-original menu items. Flank steak and fries is nothing special, but it was delicious.
I'm not a fancy person, I'm not even that much of an adventurous person; I like what I like. And that's ok. I like steak and fries. Jock Lindsey's Peruvian Flank Steak with fries was quite good.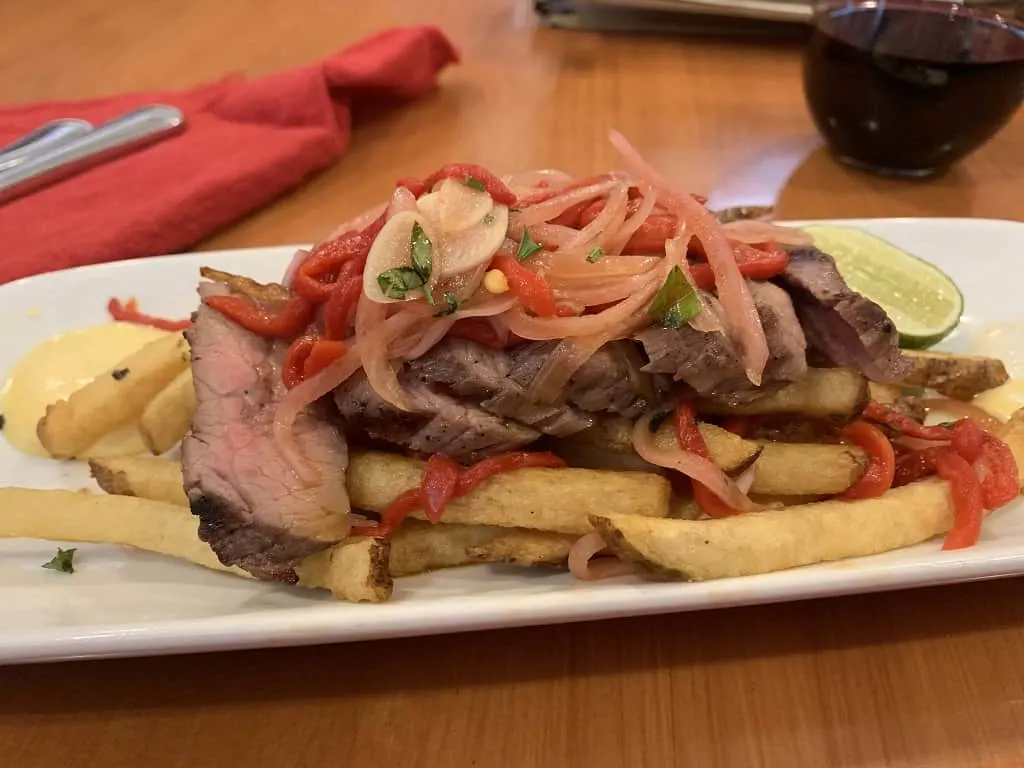 The Cool-headed monkey is made up of Starr African Rum, Van Der Rum Tangerine Liqueur, Fresh Lime Juice, Watermelon, and pineapple juice. Disney loves to use seasonal fruit juices in their drinks and this was no different. I have already mentioned my feelings toward Pineapple in our Disney Pub Crawl review but hubby is a huge fan and he loved this drink.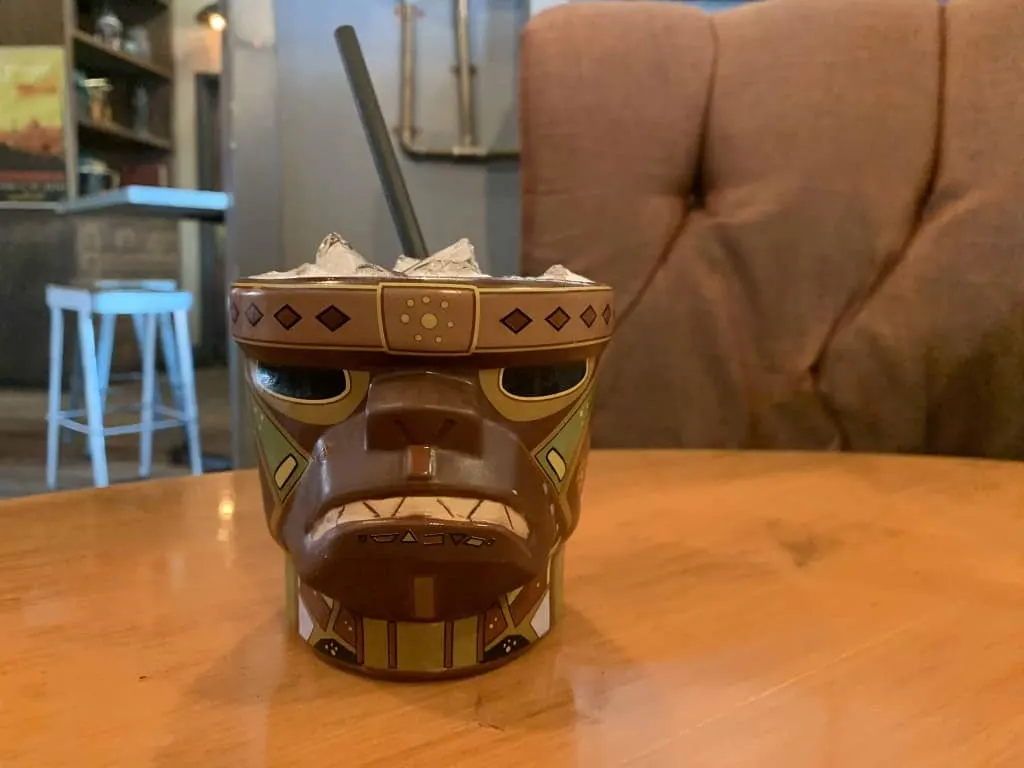 The service at Jock Lindsey's wasn't as quick as what I would of expected. There weren't too many other guests here yet, and most of them were just ordering drinks. It was just past noon when we arrived and there was only one server that we could see.
We've heard others complain about the slow and inattentive service, and others give it great praise, so it's nice to see that we had an average experience. Our waitress was ignoring us, she just didn't pop over to see us nearly as often as we had grown accustomed to at Disney.
This is neither a negative nor a positive, just an observation. I can find being visited too often to be just as annoying as being forgotten.
Diving Bell Seating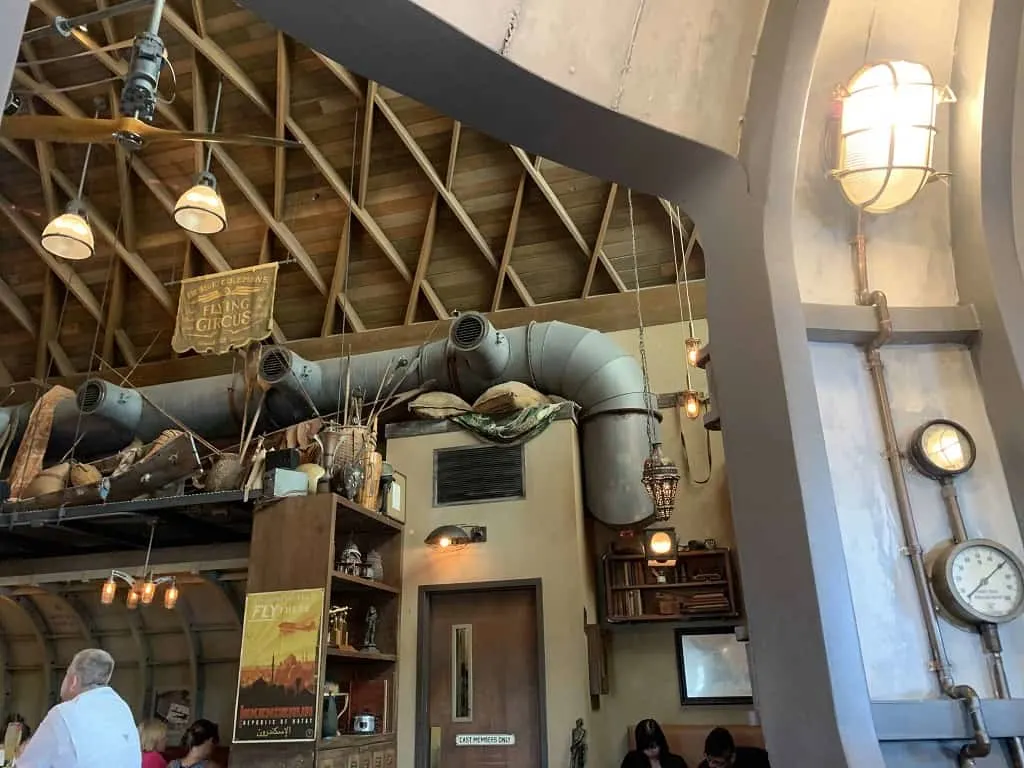 Jock Lindsey's Hangar Bar Stats
Service: Table Service
Type of Food: Tapas, Specialty Cocktails
Location: The Landing, Disney Springs
Disney Dining Plan: No
Annual Pass Discount: No
Tables in Wonderland: Yes
Menu
Official Menu can be found here.
Final Thoughts
For a rundown old airplane hanger look this bar is large and has lots of seating and if you arrive at the right time some cool seating in a diving bell. There are also lots of static and moving trinkets to feast your eye on. The steaks were cooked to order. The noise level was good but is open concept. This is certainly a return visit.
Quench your thirst for action at this 1940s airplane hangar turned dive bar former home of Indiana Jones' sidekick and pilot.
Your Thoughts...
Please share your thoughts in the comments or reach out on social media...We would love to hear from you.
Follow Mouse Travel Matters for Disney Parks news, the latest info and park insights, follow MTM on Twitter, Facebook, and Instagram.
You May Also Like…
Shopping Tips for Disney World
Black Spire Gazette: Disney Dining Plan in Star Wars: Galaxy's Edge at Walt Disney World
Minnie Van Service at Walt Disney World
Complete Guide to Star Wars Galaxy's Edge