Last Updated on July 14, 2019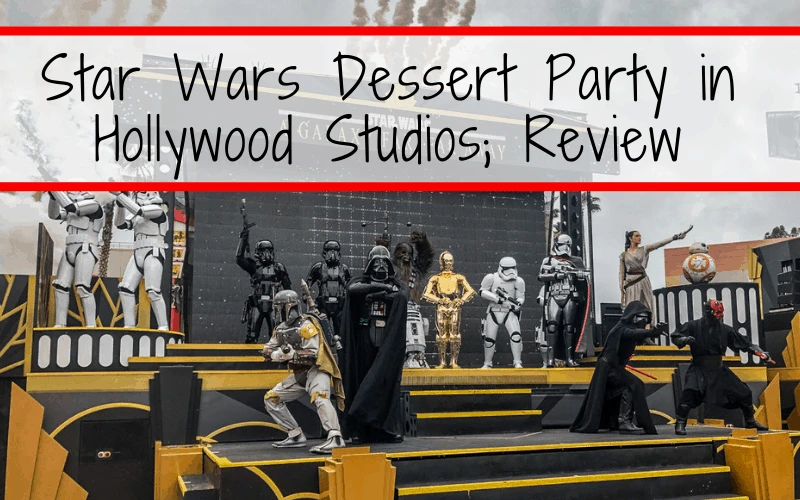 Is the Star Wars Dessert Party at Hollywood Studios worth it?
Walt Disney World currently has 4 dessert parties to choose from, one in each park. The most recent one I attended was the Star Wars Dessert Party in Hollywood Studios.
The dessert party usually starts one hour before the fireworks, but we checked-in about 45 minutes early. That allowed us to get a table without any issues. If you show up too late, then you may have trouble finding a table that is close to the food/drink tables.
They have both sweet and savoury selections, along with beverages including alcohol options for guests 21 and older. There is more than enough food to fill your belly and everything is delicious.
The party is in the Star Wars Launch Bay, so you are free to go and meet characters at any point during the evening. About 30 minutes before the fireworks start, cast members will escort you out to a special viewing area for the Star Wars fireworks. In my opinion, this perk alone makes the party worth it. You get a really great point of view and they rope it off so that no one is standing immediately in front of that area.
You'll also leave the party with a souvenir. When I attended, they were giving out the Tie Fighter popcorn buckets, but I believe they change the souvenirs from time to time.
All in all, it was a really fun experience and I would definitely recommend it, especially if you are a Star Wars fan!
Back to Walt Disney World Dessert Parties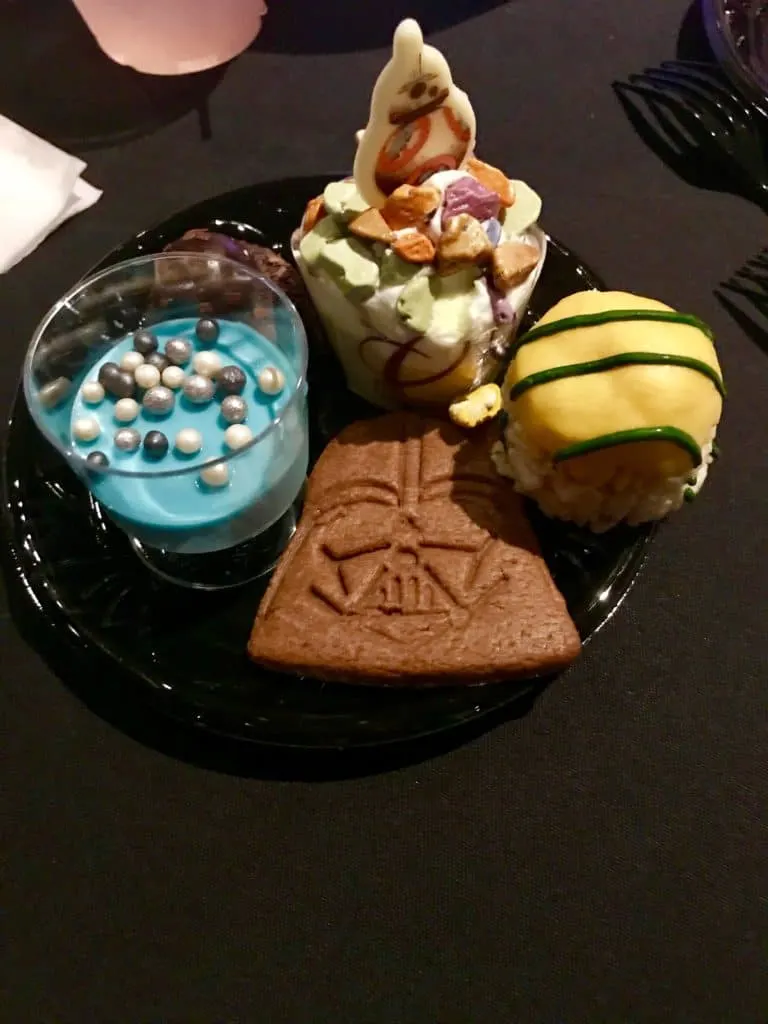 What's Included in the Star Wars Dessert Party?
Included in the cost is an open dessert and limited drinks buffet. The sweets range from Mickey bars, Mickey ice cream sandwiches, and the other standard Disney park treats, to more elaborate Star Wars-themed desserts.
All ticketed guests receive a wristband to make easy escapes to the restrooms. Each person receives a Chewbacca mug at the conclusion of the event. The souvenir mugs typically run approximately $15 in the Disney parks so it adds value to the ticket price.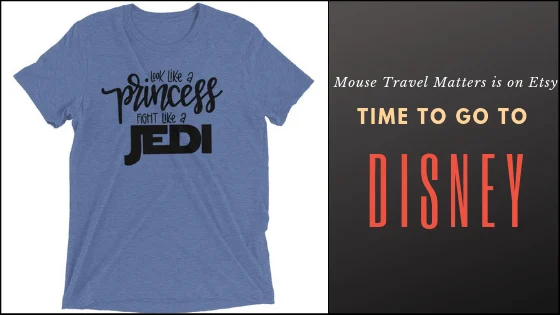 Know Before You Go
Learn important information about the Fireworks Dessert Party.
Location
Check-in for the dessert party happens in front of the Star Wars Launch Bay in Disney's Hollywood Studios.
Inclusions
Dessert and beverage buffet (including alcoholic drinks for guests 21-and-over) with reserved viewing area for Star Wars: A Galactic Spectacular. Guests also receive a Star Wars-themed souvenir to remember the evening.
Time
While times are subject to change based on the evening's showtime, the dessert party typically begins one hour and 15 minutes prior to the fireworks show. You'll find the event's exact start time for your desired date when you reserve the Star Wars: A Galactic Spectacular Dessert Party.
Price
Adults: $79.00/Children ages 3 to 9: $45.00. Prices include tax and gratuity.
Additional Information
Admission into Disney's Hollywood Studios is not included.
Dessert Party check-in happens in front of the Star Wars Launch Bay, and the dessert portion takes place inside the Launch Bay.
Guests are relocated to the reserved viewing area 15 minutes before the fireworks show.
Seating is not available; however, ECVs and wheelchairs can be accommodated.
To Book
Book online or call (407) WDW-DINE.
NOTE: Prices and inclusions are subject to change. Please visit the Disney World Star Wars: A Galactic Spectacular Dessert Party Page to confirm information prior to booking.
Guests are allowed to check into the party at 8:45, one hour before the fireworks begin. Tables are first come, first served. There are no chairs at the red table-clothed bar tables. Young children can't reach their food, so it's unrealistic for kids under the age of six to stand next to these tables for the hour that's required after long days of park fun. Strollers are not allowed, so that adds an additional complication for some families.
This post was written by…
Laura of Mickey Chatter

Your Thoughts...
Please share your thoughts in the comments or reach out on social media...We would love to hear from you.
Follow Mouse Travel Matters for Disney Parks news, the latest info and park insights, follow MTM on Twitter, Facebook, and Instagram.
You May Also Like…