Last Updated on October 14, 2021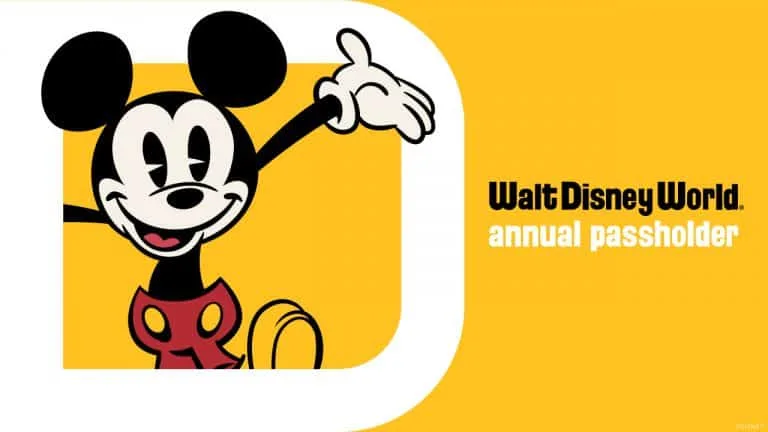 Starting September 8th, Walt Disney World will be allowing guests to purchase new Annual Passes. Just in time for the 50th Anniversary.
Recently, Disney was allowing guests that were holding current or recently expired/canceled (after March 2020) Annual Passes, renew them. Guests were required to call guest relations and have their requests processed before accepting them into the Annual Pass program.
Now, guests wishing to buy Annual Passes for the first time (or simply after having an expired pass for some time), are finally able to do so. You will note, however, that the plans and names of the tiers are very different than they were Pre-Covid.

Claiming to be based on guest feedback, Disney has created 4 tiers of Annual Passes, including an inexpensive Florida Residence only pass with block-out dates.
Looking at the infograph provided by Disney, it appears that the first 2 tiers (and therefore the least expensive) are geared towards Florida Residences only.
Disney Pixie Dust Pass
Exclusive to Florida residents, at $399 guests can make up to 3 Park reservations during most weekdays and are subject to block out dates during peak and holiday periods.
Disney Pirate Pass
Also limited to Florida residents, at $699 guests will have up to 4 Park reservations available to them, for most days subject to block out dates including peak and holiday periods.
This essentially allows guests access to the parks on the weekends during low periods.
Disney Sorcerer Pass
At $899, both Florida Residents and DVC members are allowed to hold this pass tier. They may hold up to 5 park reservations subject to block out dates on select days during select holiday periods.
This is a slight step above Pirate Pass, as not all peak and holiday dates are off-limits. Though it will be nice to see which dates exactly are excluded.
Disney Incredi-Pass
The only Annual Pass available for non-DVC and out-of-state guests. Costing $1299 plus tax, this is more in line with the traditional Annual Pass price that we purchased last month as a renewal.
Guests are allowed to hold up to 5 park reservations at a time. There are no blockout dates on this tier.
Note - when Passholders stay at Disney Resort hotels or other select hotels, they will also be eligible to make theme park reservations for each day of their stay – in addition to the reservations you can hold based on your pass type!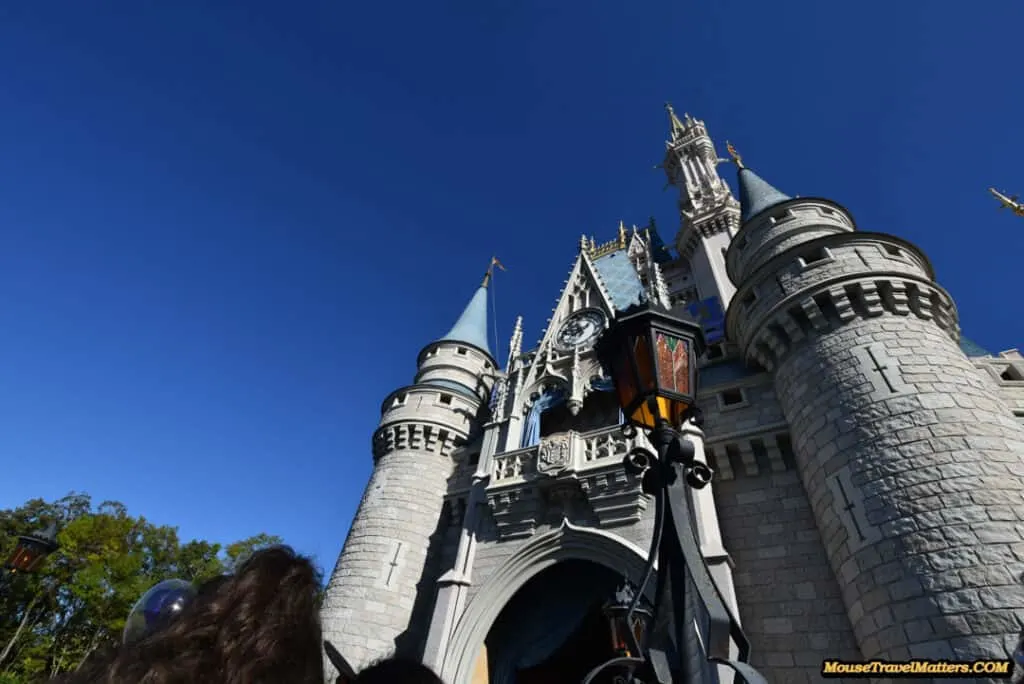 Difference between the Disney Incredi-Pass and Disney Platinum Pass
Before Disney canceled the Annual Pass program in 2020, the Disney Platinum Pass was $1,119 plus tax and simply afforded guests the ability to enter the parks as often as they wished, for 1 year. It was the bare bones of Annual Passes available to out-of-state and non-DVC guests.
The Disney Platinum Pass, however, did include Photopass. This was a strong push for guests that weren't sure if Annual Pass was right for their family; simply staying 10 days a year, plus Photopass and merch/food discounts more than covered the costs of at least one Annual Pass per family.
But! The Disney Incredi-Pass does not include Photopass, nor does it provide options for Water Parks. Only Park hopping.
Disney has made it clear that add-ons are the way of the future and are making Water Parks, Sports, and Photopass a customized add-on to your Annual Pass purchase.
Discounts & Offers
Discounts for food and merchandise haven't changed, thankfully.
Food and Beverage: Up to 20% off select dining
Merchandise: Up to 20% off select merchandise
Events & Experiences: Save on select tours, spa treatments, rounds of golf, after-hours events in the theme parks and more!
Disney Resort Hotels: From time to time, enjoy special offers on stays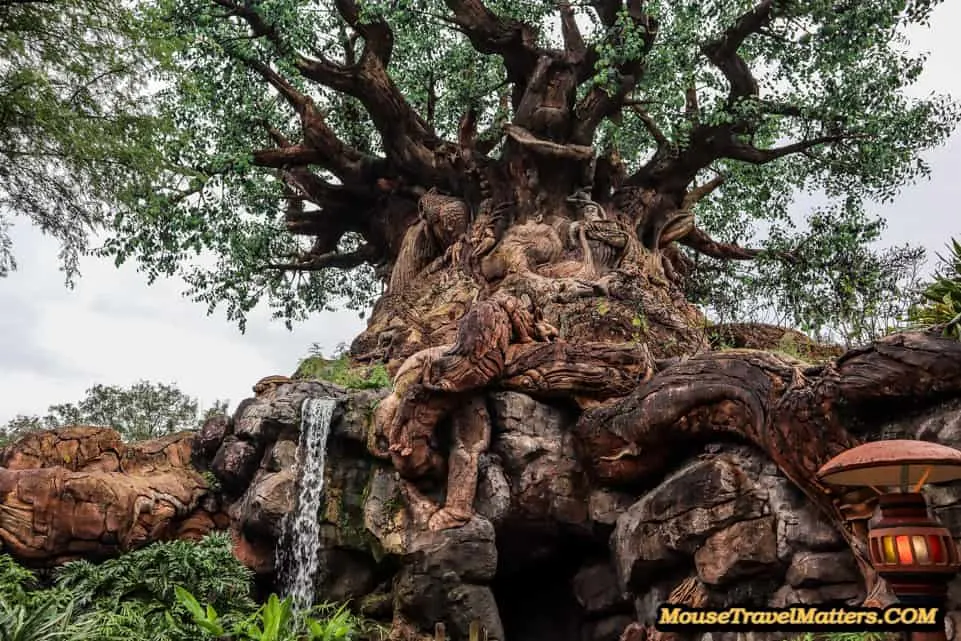 Water Park and Sports Option
The Water Park and Sports add-on is $99 plus tax for the year.
There is a current promotion that allows Annual Passholders to purchase up to 4 tickets for Water Parks at a special discounted rate, so that should be considered before purchasing the add-on option.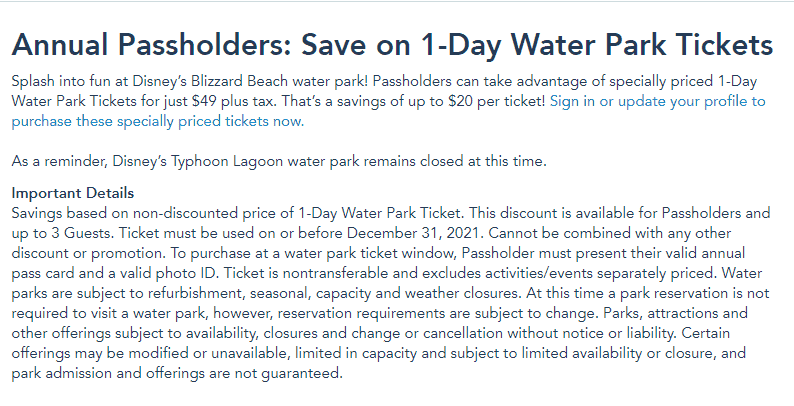 Disney PhotoPass Downloads
Unlimited Disney PhotoPass downloads for just $99 plus tax for the year. In contrast, Memory Maker – Advanced Purchased can be bought for $169, at least 3 days in advance (or $199 the same day).
Upgrade your tickets
Starting September 8, extend the fun by upgrading an eligible ticket into a select Annual Pass.
If you purchased an eligible theme park ticket, you can apply the entire price paid into a select Annual Pass. Eligibility rules apply.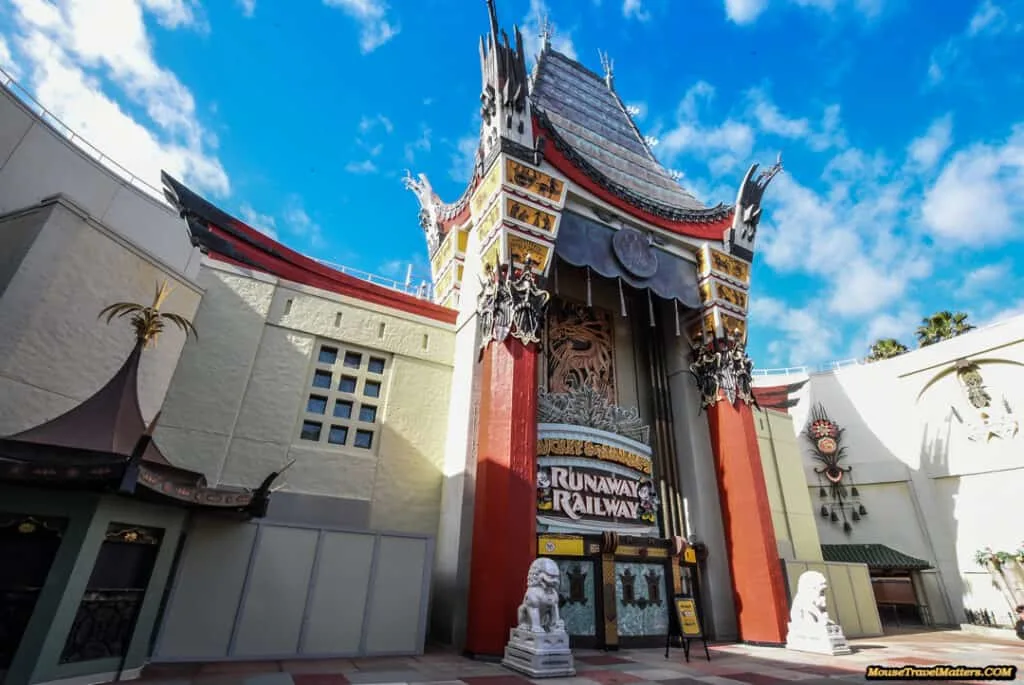 Renewals
Guests with current Annual Passes will continue to use their passes as they were assigned when signing the contract. When the pass comes up for renewal, guests will be asked which new tier of Annual Pass they would like to switch to.
The new Annual Pass program also comes with a set of renewal prices.
Disney Pixie Dust Pass
This pass for Florida residents lets you sparkle with Disney magic.

Renewal Price: $339 plus tax
Disney Pirate Pass
Arrgh you lookin' for even more treasure? If you're a Florida resident, look no further.

Renewal Price: $594 plus tax
Disney Sorcerer Pass
If you're a Florida resident or Disney Vacation Club Member, conjure your own brand of special magic with this pass.

Renewal Price: $764 plus tax
Disney Incredi-Pass
With all the fun and incredible powers of this pass, you'll feel super!

Renewal Price: $1,104 plus tax
Your Thoughts...
Please share your thoughts in the comments or reach out on social media...We would love to hear from you.
Follow Mouse Travel Matters for Disney Parks news, the latest info and park insights, follow MTM on Twitter, Facebook, and Instagram.
You May Also Like…