Last Updated on June 11, 2019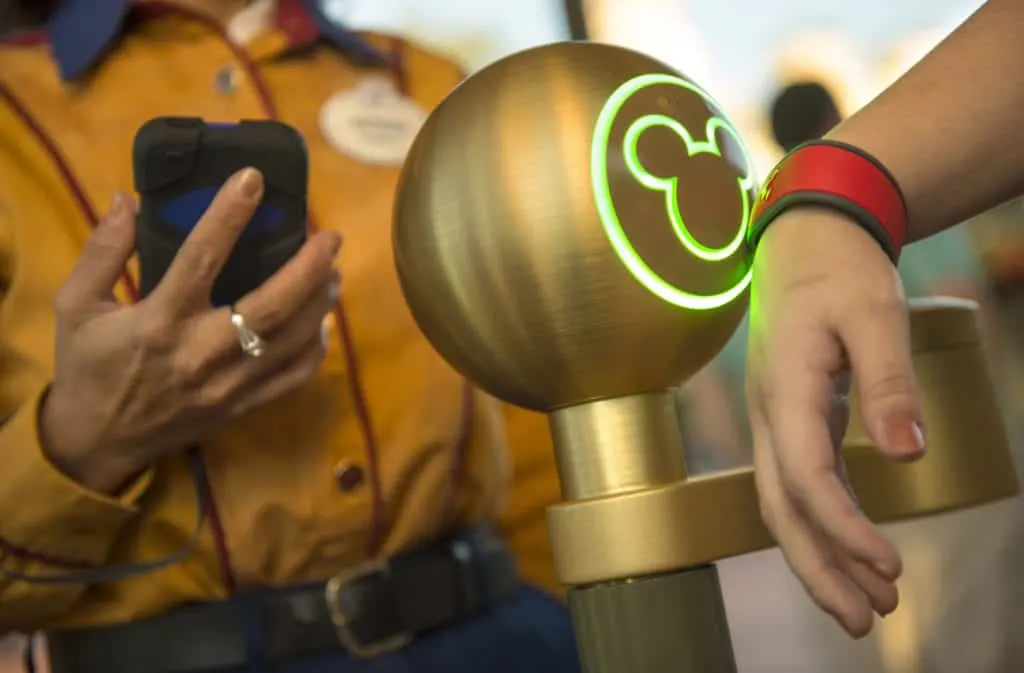 Whilst researching the various ways in which one can save on Disney, I came across a serious question; Can I Upgrade Or Add an Extra Day to My Park Tickets While I'm at Disney World?
I mean, I don't want to buy more than I need and not be able to use them all. I also don't want to buy too few either. If my rest day turns into a Park day, or I am driving and we decided to stay a little longer (not that it will ever happen but you know, in a perfect world I'd like to say this is an option). Am I locked into my selection or can I upgrade after I have checked in?
This post may contain affiliate links.
To which I earn a small commission, at zero cost to you!
Find more info in our
Privacy Policy
.
Can I upgrade or add an extra day to my Disney World theme park tickets?
You can, with a few conditions and exceptions. Fun!
The way that the Disney World ticket system works, is that the more days you add to your Magic Your Way tickets the cheaper the day-to-day rates are on the overall ticket price. So for those visiting the parks that wish they had more time and want to tack on extra days worth of park tickets at the end, it is possible to get it at the cheaper rate.
But; you must upgrade within 14 days of your ticket's first use and you MUST have entitlements left in order to be eligible for the upgrade.
By "entitlements left" , they mean remaining tickets. Once you have scanned your ticket on the last day, you no longer have remaining tickets, so you no longer have entitlements. This also means you can't upgrade your ticket after you scanned into the park on your last day. You can, however, upgrade your package BEFORE scanning your ticket on the last day.
What if I want to upgrade to a Park Hopper or Water Park ticket?
Same stipulation, you need to have entitlements left and within your 14 days from initial use.
The other thing to note with Park Hopper and Plus tickets, is that they apply to the whole package. You will not be paying to upgrade on what is left of your package, but you are paying for the price difference for the whole package. You will be retroactively purchasing the proper package.
Can I upgrade to an Annual Pass?
For sure you can. And on top of that, they will take the total value of your ticket and put it on your annual pass. So if you had a 5-day ticket with Park Hopper which comes to around $445 for an adult, Disney would subtract that from the $779.00 of the Annual Pass and you would only have to pay $359.00 for the upgrade. And it doesn't matter how far into your package you are when upgrading; they take the total of your ENTIRE package.
Small loop hole; If you have any add-ons for your Magic Your Way Package, like Park Hopper or Plus, and don't plan on adding it to your Annual Pass, you will effectively be losing that feature in the transfer – since they are technically canceling out your package and replacing it with the Annual Pass.
Can I upgrade discount tickets to an Annual Pass?
This is what is called "Ticket Bridging". When you purchase your tickets from an authorized ticket reseller, and upgrade them to Disney Annual Passes, Disney will credit your purchase for the wholesale value of the tickets, thus saving your discount differences. It "Bridges the Gap."
Sadly, this only works with third party resalers. If you have purchased discounted tickets with Disney themselves, like a Canadian Resident ticket, which doesn't have a corresponding Annual Pass discount, you pay the difference in what you paid and the price of the annual pass, so you completely lose the benefit of the discount on the Canadian ticket.
Upgrading Magic Your Way tickets to Annual Pass during Free Dining.
This came up on another forum and it is a great question.
Here is the scenario; Reader is going to Disney 3 times in the next 12 month period. Typically, going for more than 10 days in a year is when you want to purchase your Annual Pass. BUT, Free dining is available on her first visit. In order to qualify for Free Dining Plans, guests must pay regular room rates onsite and have valid tickets included in the package.
Typically, Annual Passholder Packages are vacation packages that have a room and dining plan but no tickets (since annual passholders obviously don't need tickets). They can be booked any time, and when Passholder "room only" discounts are available, those discounts apply to the room portion of a passholder package. The Dining Plans are always full price.
The dilemma – Free Dining Plan or Annual Pass? According to the Cast Member she had on the phone, both! The CM said to buy the tickets you need for your free dining trip and once you are at Disney for that trip, you can upgrade those tickets to an Annual Pass.
Your Thoughts...
Please share your thoughts in the comments or reach out on social media...We would love to hear from you.
Follow Mouse Travel Matters for Disney Parks news, the latest info and park insights, follow MTM on Twitter, Facebook, and Instagram.
You May Also Like