Last Updated on May 11, 2022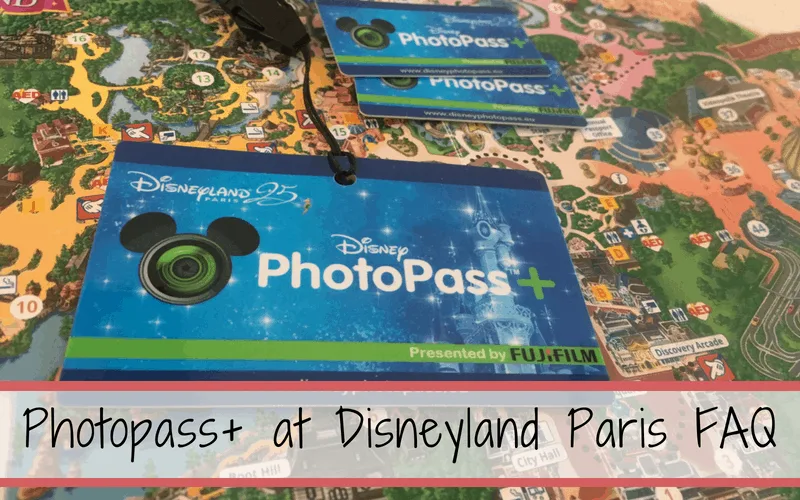 Unlike its American cousin, the PhotoPass+ system at Disneyland Paris is not very well explained in the blogosphere and can come across as confusing to those that are not familiar with the process. To those guests I would like to say, you are thinking too hard. The PhotoPass+ system at Disneyland Paris is similar, if not identical, to the old PhotoPass system that was at Walt Disney World before the introduction of Memory Maker and the Magic Bands. This post will explain how it works, how much it costs and where you can use it.
What's the difference between Disney PhotoPass and Disney PhotoPass+
If you're given a (free) Disney PhotoPass ticket at one of the meet 'n' greet locations, you can hand this to the photographer at the next location and all your photos will be "grouped" onto one account, so when you go to view them you can see them all at once and pick the ones you'd like to print.
PhotoPass+ is the package of prepurchased, unlimited Meet and Greet and on-ride photos at Disneyland Paris. PhotoPass+ allows you to view and order your prints when you return home.
PhotoPass (without the +) is the photo taking service. Still with me?
"Capture your magical experiences—and get everyone in the picture—all throughout your Disney holiday."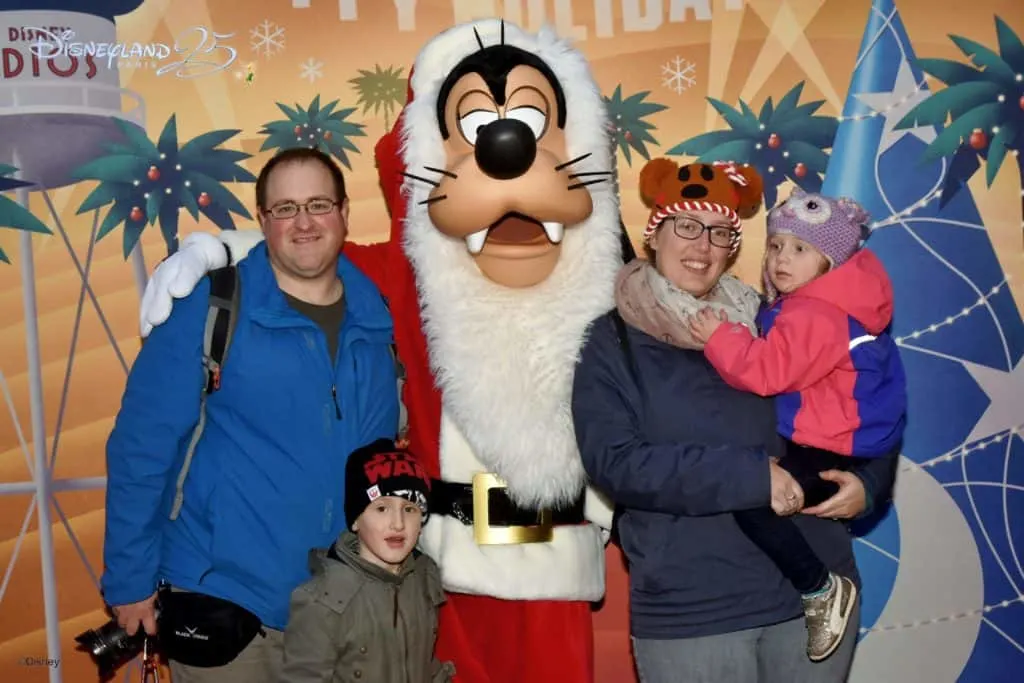 How does it work and what is in the box?
When purchasing PhotoPass+, you will receive a box of goodies. Inside the box is a credit card sized pass on a lanyard, and 2 key fob sized passes. This is great for larger groups or if your own group tends to separate often. We like to have one on each adult, and a spare in the hotel room, just in case it gets lost or stolen.
Your Disneyland Paris map will have a list of locations that use the photo pass service. Keep an eye on times as characters with Photographers are not always guaranteed; when we visited last summer, Woody had a photographer in the morning but when he was replaced with Jessie in the afternoon (as per schedule), the photographer did not come back with the Cast Member.
Only Mickey Mouse and the Princess Pavillion are guaranteed to have a PhotoPass photographer at all times.
For on-ride photos, find your picture on the board at the end of the ride. Either scan the QR code to the app on your smartphone or note the 5 digit code and present it with your card to the Cast Member.
A photo pass purchase is only valid 10 days from first use. Register your account online or use the Disneyland Paris PhotoPass App to view, share and download your photos. Your image files will be available for 1 year after the 1st use of your PhotoPass+ card.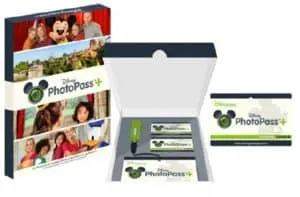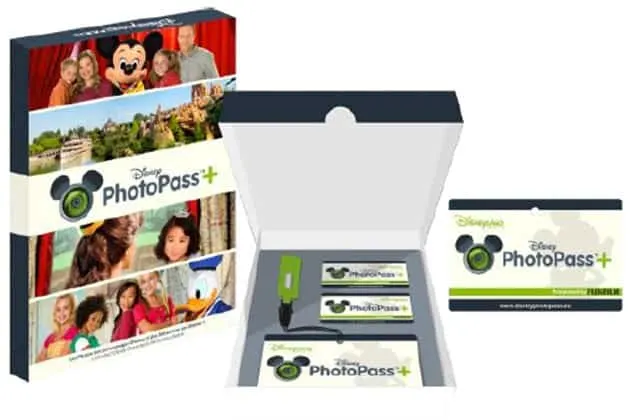 What can I see my photos?
Online, you can see your photos at Disney Photo Pass EU to view and download all of your images.
The mobile app, Disneyland Paris PhotoPass is available for iOS and Android (sorry Blackberry). You can save and download the images to your phone straight from here as well, but be warned, the quality is a little lacking this way. It is great for immediate sharing on Facebook. We would wait before sending emails with photos to grandma. We recommend you download them from the website onto your computer first.
This post may contain affiliate links.
To which I earn a small commission, at zero cost to you!
Find more info in our
Privacy Policy
.
It can take up to 24 hours for your images to appear on the app. If you need to see a picture immediately and verify it is on the account, any kiosk in the parks will be more than happy to help you with that. As a Type A personality myself, I know the anxiety that comes with not knowing if your picture made it to the account properly.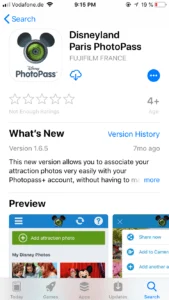 What Happens if a Photo is Missing
Even the most well-oiled machines have a hiccup once in a while. First, wait a minimum of 24 hours, just in case they are taking a little longer to load into the app. This can be especially true on busy days or during special events.
If the image is time-sensitive, like an on-ride photo, visit a PhotoPass kiosk. Either way, show them your pass and give them as much information as possible; date, time, location, and which character you were photographed with. Unless the camera physically didn't capture the image, they should be able to find it quickly. They will then manually add it to the account.
Have already left the resort? On-ride photos only last until the end of the day but Meet and Greet photos are stored for 14 days after the photo was taken. Email [email protected]. Again, give them as much information as possible and include your Photopass+ number so they can add the picture once they have found it. This also serves as a way for them to visually see who you are and to know who they are looking for.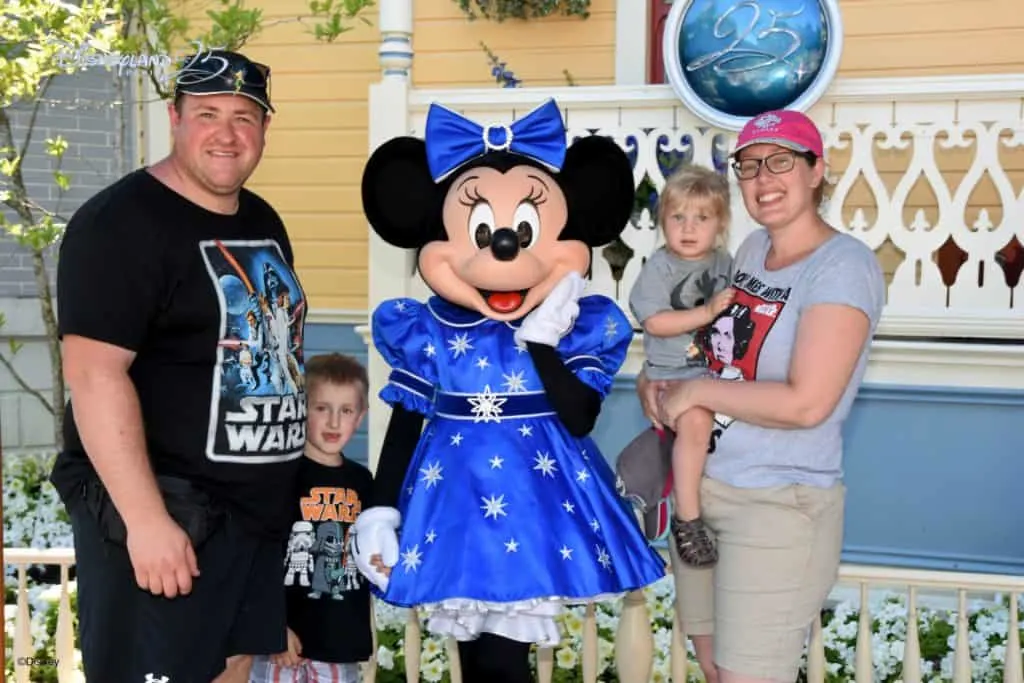 Where can you buy PhotoPass+ and how much does it cost?
Any of the bigger shops and onsite hotel shops will have PhotoPass+ packages available for sale. So will many of the Disney shops in the Disney Village and on-ride photoshops.
When purchasing as part of the package, the Photo pass costs 60£ (the denomination depends on the country version you are using to book your package). Onsite, it will cost 70€.
There are Annual Pass discounts available for PhotoPass+; Magic Flex and Magic Plus only pay 55€ and 49€ respectively. Infinity Annual Pass holders receive PhotoPass+ for free. The Annual PhotoPass + is valid during the validity period of the Annual Pass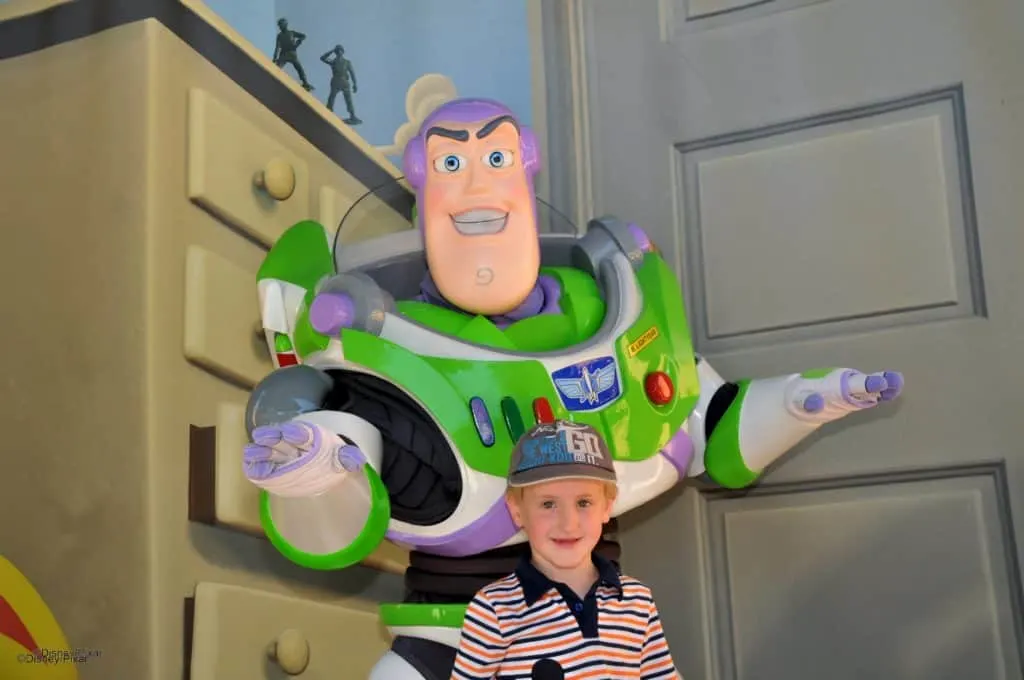 Rides Offering on-ride PhotoPass+ photos?
Souvenir On-Ride Attraction photos.
During certain attractions, a special camera will catch a photo of you enjoying the ride — screaming, laughing or smiling — which you can then find on video screens along the exit path.
Once you've found yourself on the screens, remember the number shown alongside your photo and head straight to the collection desk nearby the exit. Tell the Cast Member your photo number and they'll bring it up on their screen for you to have a second look. Like it? Buy it and have it printed there and then in a variety of forms, from framed prints to keyrings.
Utilize Disney PhotoPass+ services on the following attractions:
Disneyland Park
Meet Mickey Mouse, Fantasyland
Princess Pavilion, Fantasyland
Starport, Discoveryland
Star Wars: Hyperspace Mountain, Discoveryland
Buzz Lightyear Laser Blast, Discoveryland
Big Thunder Mountain, Frontierland
Pirates of the Caribbean, Adventureland
Walt Disney Studios Park
Meet Spider-Man™, Backlot
Rock 'n' Roller Coaster Avec Aerosmith, Backlot
The Twilight Zone Tower of Terror, Production Courtyard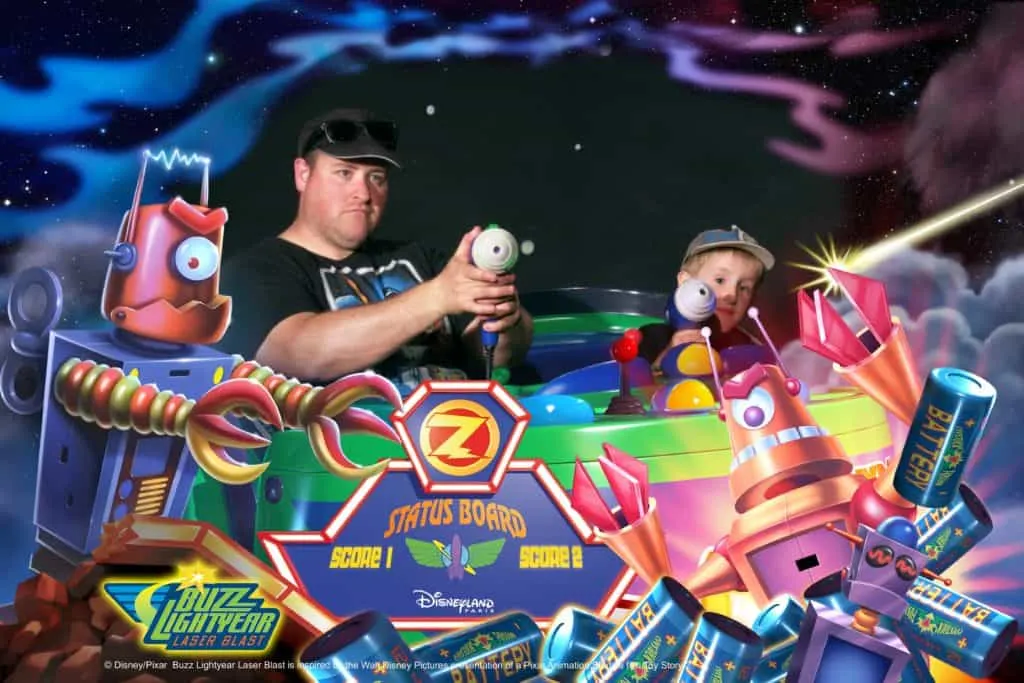 Souvenir Character Meet 'n' Greet photos
Disneyland Paris also has professional photographers on hand at most of the dedicated Character Meet 'n' Greet locations.
When you meet a character, they'll ask you to quickly pose and will then hand over a ticket with instructions on how to view or collect your photo.
This service is commonly offered at the following meet 'n' greet locations:
Disneyland Park
Town Square, near Liberty Arcade
Main Street, U.S.A.
Casey's Corner, near Liberty Arcade
Main Street, U.S.A.
Meet Mickey Mouse
Fantasyland
Princess Pavilion
Fantasyland
Walt Disney Studios Park
Place des Frères Lumière, near the vintage limousine
Front Lot
Toon Plaza, near the Toon Town gate
Toon Studio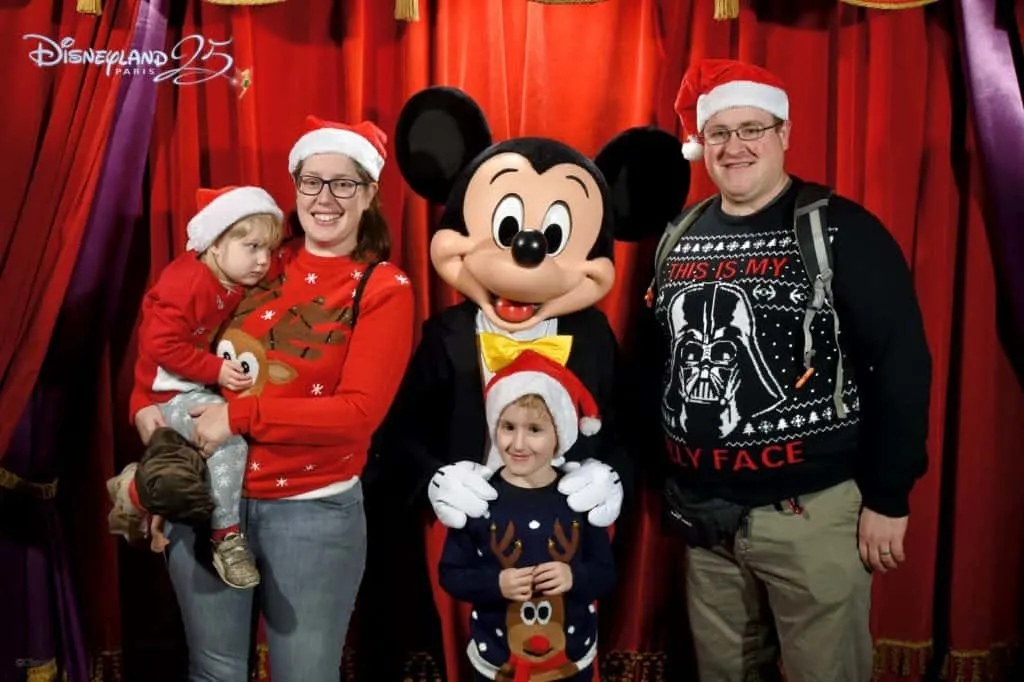 Is the Disneyland Paris PhotoPass + REALLY worth it?
As to "is it really worth it" – that's down to your personal circumstances. If you know you're going to be meeting a lot of characters, then you'll get a lot of photos so it's probably worth it. If you're just going to be taking a more "as it comes" approach to your vacation, then your mileage with a Photo Pass will significantly vary and you may be able to get by just asking Cast Members, or other guests, to take a photo for you.
Personally, we choose to see how it goes and make the purchase as we are leaving the resort. We collect the cards and have our pictures taken with our own cameras as well as with the PhotoPass+ cameras. In the end, we compare the quality of images and the number of images that we truly want to purchase. This will help determine if we are buying them individually or making a package purchase. The break-even point is 6 images; if you can justify buying 6 photos from PhotoPass, it is best to simply purchase the PhotoPass+ package and have the Cast Member transfer your images from the cards to your new PhotoPass+ cards.
They do suggest hanging on to the cards until after you have verified they are on the account.

Your Thoughts...
Please share your thoughts in the comments or reach out on social media...We would love to hear from you.
Follow Mouse Travel Matters for Disney Parks news, the latest info and park insights, follow MTM on Twitter, Facebook, and Instagram.
You May Also Like…