Last Updated on August 25, 2021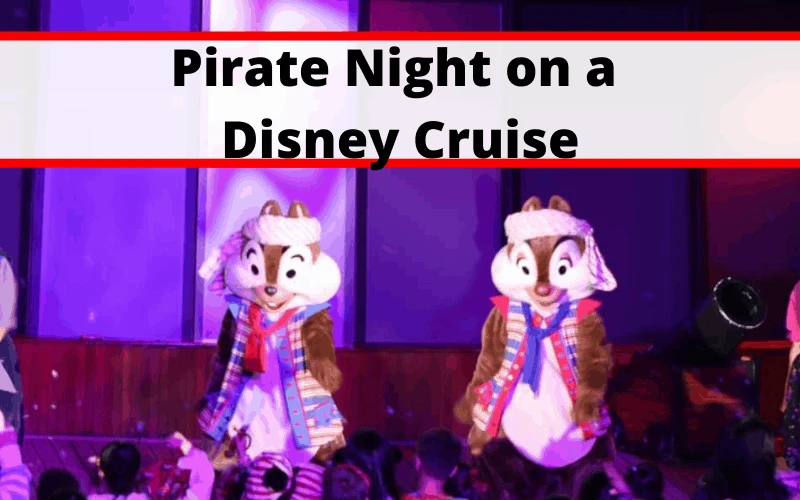 Everyone booking a Caribbean Disney Cruise knows that there is a Pirate Night following the Day at Sea, but what is a Pirate Night?
With bookings becoming available, we are showcasing all the amazing things families will experience on their perfect Disney Cruise holiday.
This post may contain affiliate links.
To which I earn a small commission, at zero cost to you!
Find more info in our
Privacy Policy
.
Disney Cruise Pirate Night
While each voyage's activity schedule can vary and is always subject to change, typically there is one deck party that begins after the second dinner seating, so usually around 9:00 PM.
Your dinner will be pirate-themed, as will all the Cast Members so your entire day at sea will get you in the mood for Pirate Night. If you are second seating, you won't have a problem doing it all. You can explore the Pirate Games and Deck party before dinner, and be back in time for the 9:45 pm (ish) Fireworks. Disney wouldn't plan anything without thinking of how everyone can experience it.
Know what to expect before you go
Mickey's Pirates IN the Caribbean
Mickey's Pirates in The Caribbean is a show set on the stage of Deck 11. Mickey Mouse is the head of the group and he comes out with some of his Disney friends in order to show everyone what it takes to be a pirate.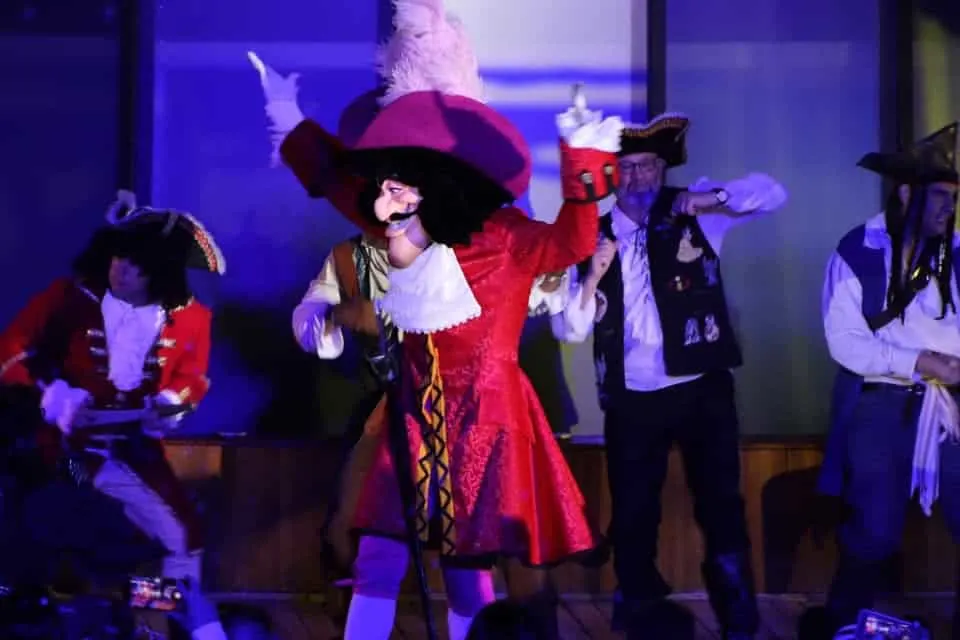 Buccaneer Blast
Buccaneer Blast is a live-action pirate showdown between the good guys and villains, which culminates with a spectacular display of fireworks at sea like only Disney can do!
For the best views, situate yourself on the RIGHT side of the ship if you are facing toward the front of the ship. The best place to watch the fireworks is on the upper deck.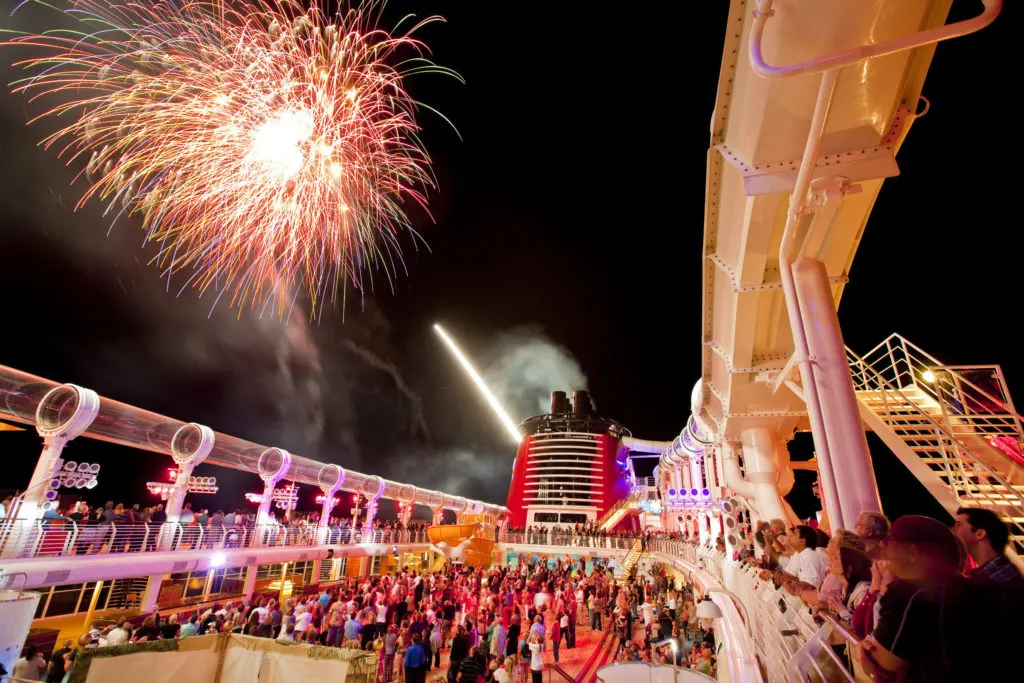 Club Pirate
Club Pirate is an open-air dance party for the whole family.
Don't forget to bring pirate clothes/costumes
As we did Disney Cruise on our honeymoon and I was too busy planning on the land portion of our Land and Sea holiday, we didn't have costumes… which meant we were just about the only people on the ship that wasn't dressed up.
Maybe I'm exaggerating, but there were very few of us in street clothes and way too many pirates on deck. We were outnumbered
Get photos of Mickey and the gang in their best Pirate Costume
I love getting pictures with the same character, but in a different costume. I love collecting pictures. So when the Daily Navigator said I would see Chip and Dale, Stitch and Mickey Mouse in their Pirate-y best, I knew I would wait in line as long as I needed to (it wasn't long at all).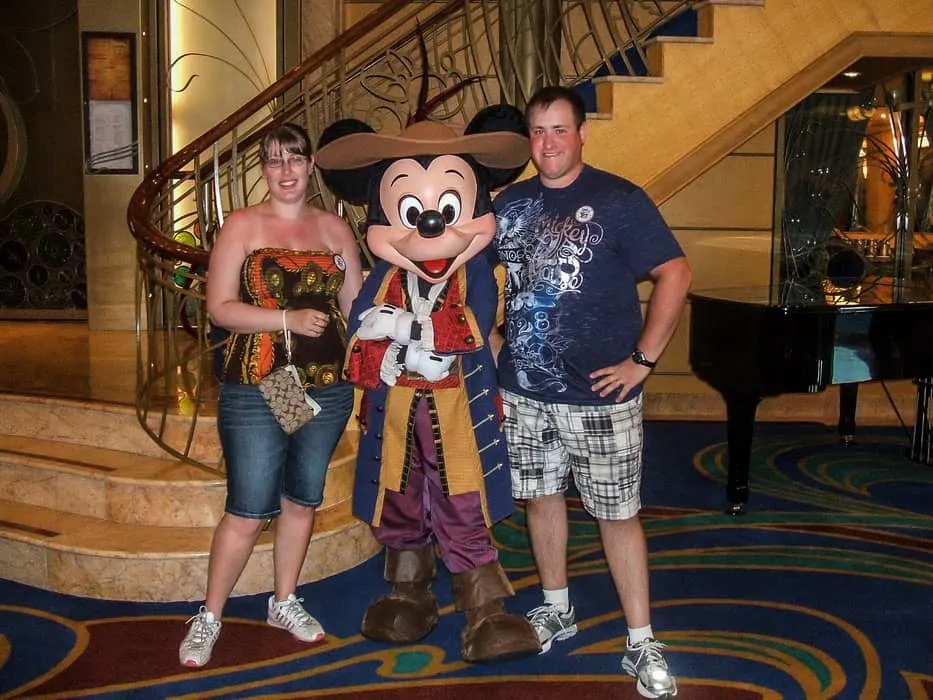 Late-night pirate buffet
After all the festivities, the buffet will be open to Pirate themed eats and treats. While we partied, the staff put out the buffet. There is more than enough for everyone and they constantly refill it, but we do suggest you get there sooner rather than later. Just in case.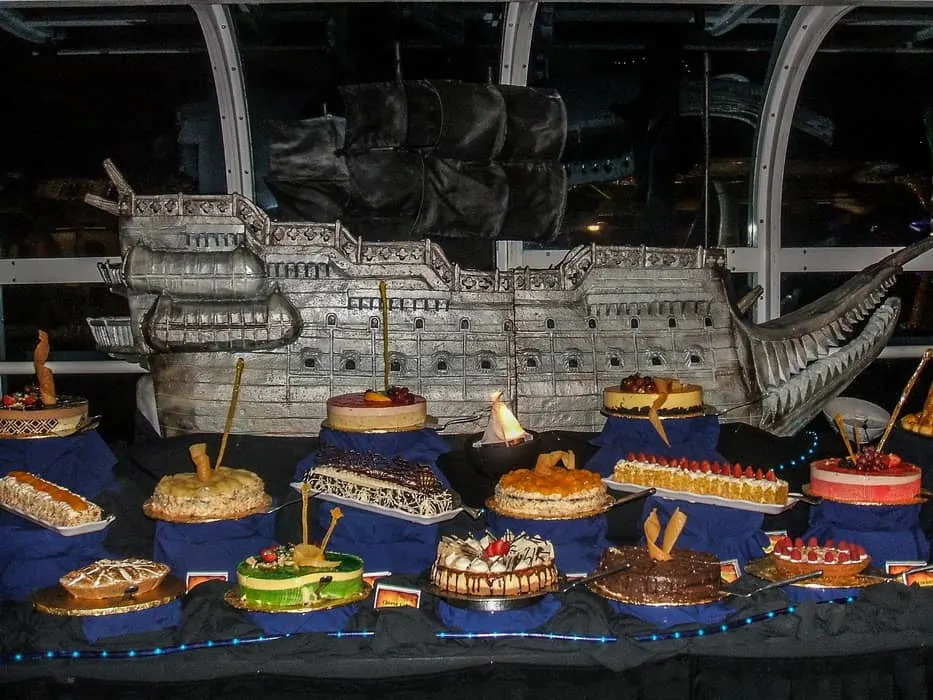 Book the The Pirates League in advance
The Pirates League is part of the Bibbidi Bobbidi Boutique and is only available on Pirate Night days. Instead of being transformed into a beautiful princess (or prince) you are transformed into a pillaging, plundering pirate! Boys, girls, teens, and adults can all enjoy this fun experience.
Prices range from $44.95 for First Mate and Empress Packages, to $99.95 for Deluxe Maiden Package and Captain Packages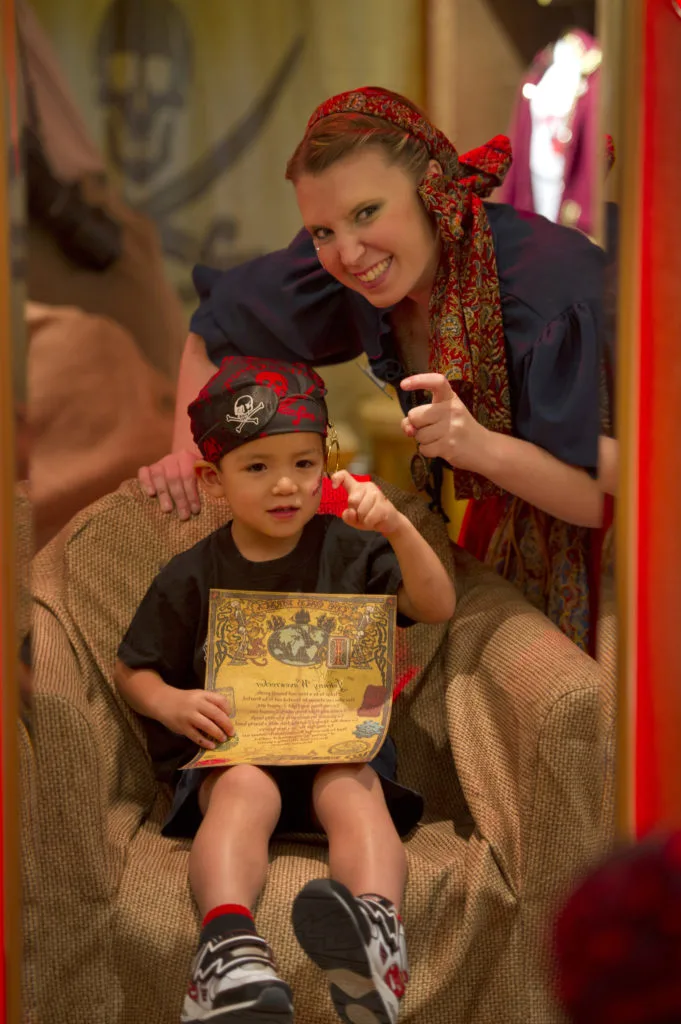 Your Thoughts...
Please share your thoughts in the comments or reach out on social media...We would love to hear from you.
Follow Mouse Travel Matters for Disney Parks news, the latest info and park insights, follow MTM on Twitter, Facebook, and Instagram.
You May Also Like…