Last Updated on August 25, 2021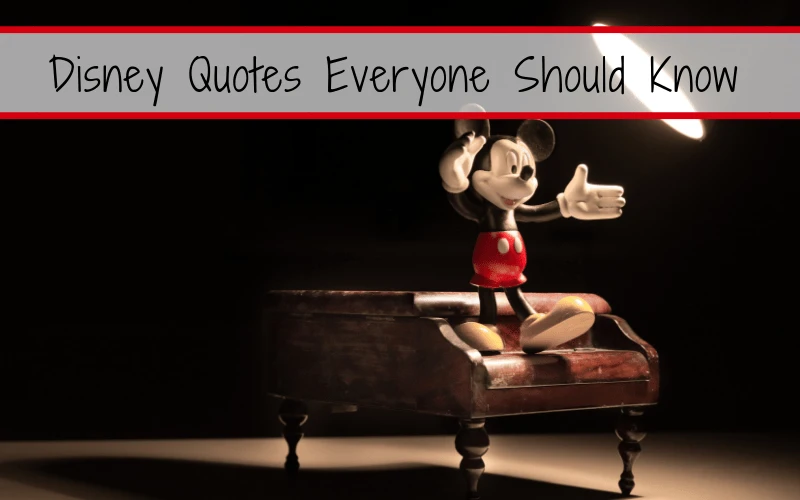 If you are a mega fan like me, then odds are you have seen, and probably own, almost every Disney film ever created. I bet you can even quote the movies by heart, but how well do you remember the underrated quotes? You know, the quotes that do not get plastered on notebooks or tattooed on fans forever because they are so quick, you might miss them when you first watch the movie. Here are a few obscure quotes from those classics that only a true Disney fanatic would recognize.
Visit our shop to purchase Disney: Who Said It? game
This post may contain affiliate links.
To which I earn a small commission, at zero cost to you!
Find more info in our
Privacy Policy
.
Coco
"I'm the love of your life?"
"I dunno, I'm still mad at you." – Mama Imelda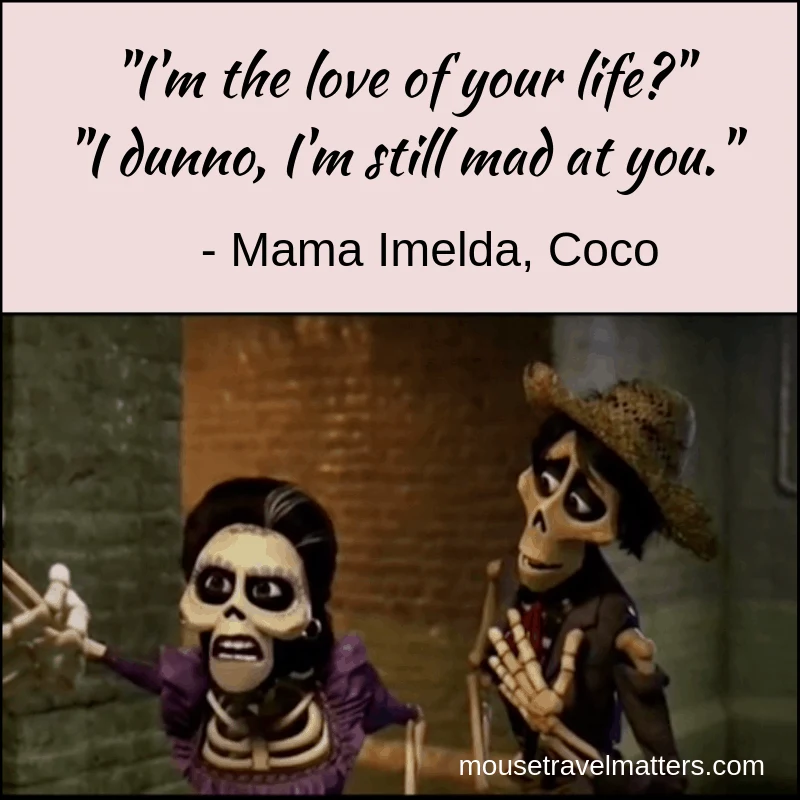 Emperors New Groove
A llama!?! He's supposed to be dead!!! – Yzma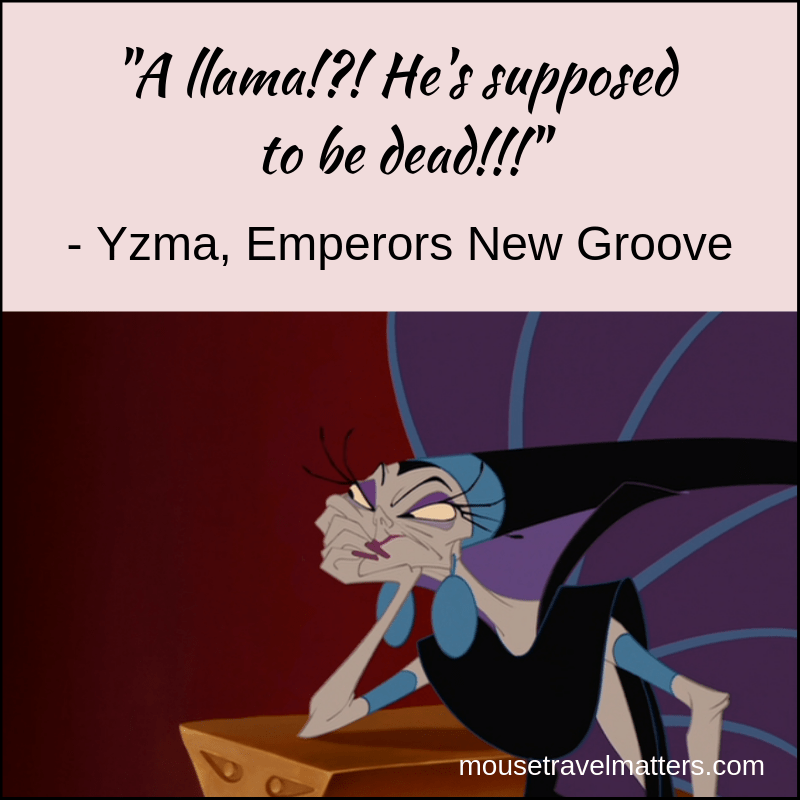 Finding Nemo
"Just keep swimming" – Dory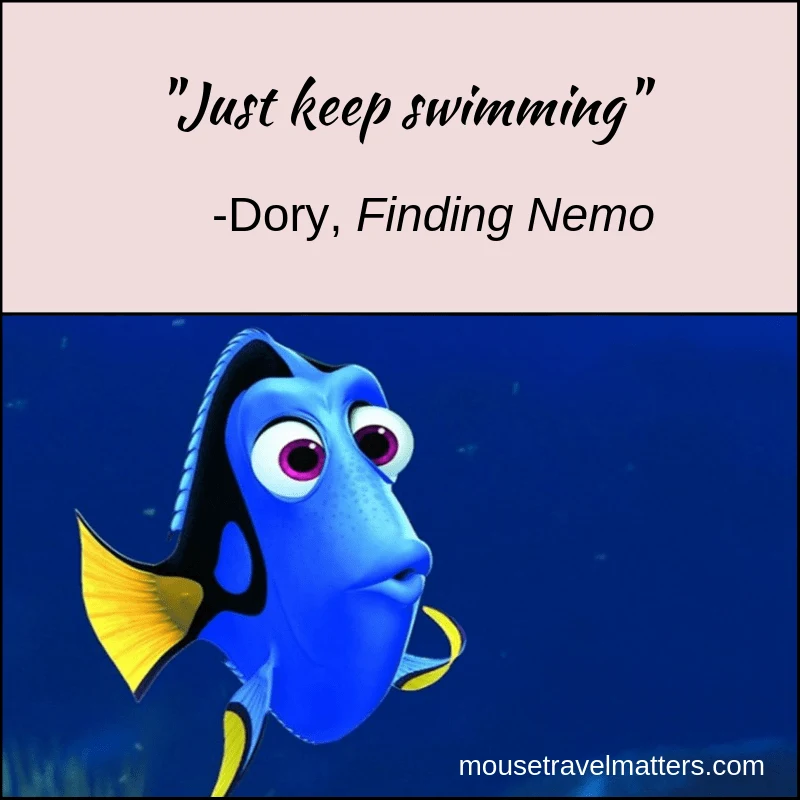 Tangled
"Frying pans, who knew right?" – Flynn Rider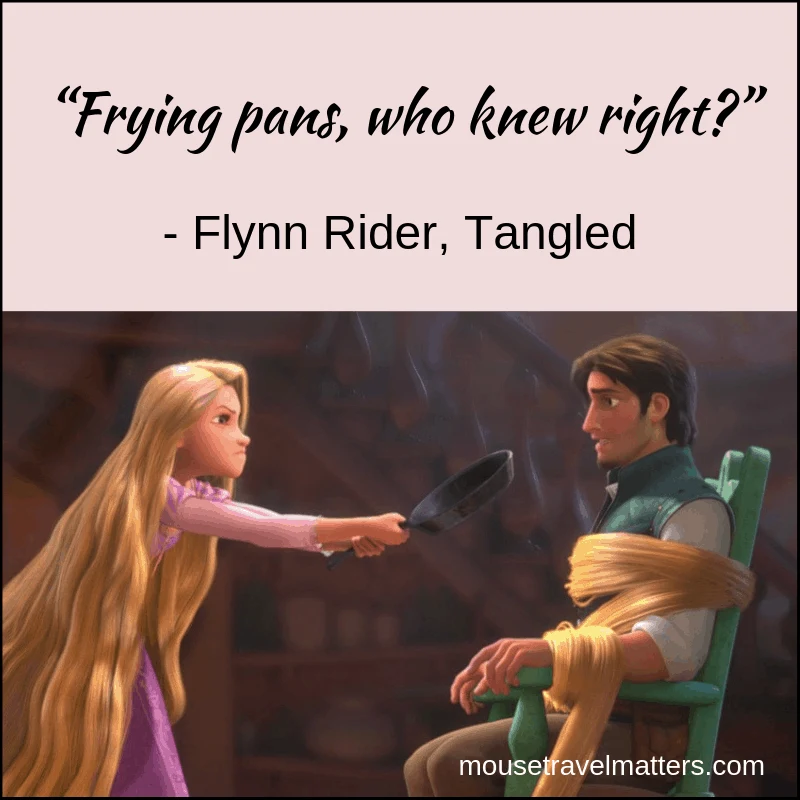 Mulan
"Dragon – not lizard. I don't do that tongue thing!" – Mushu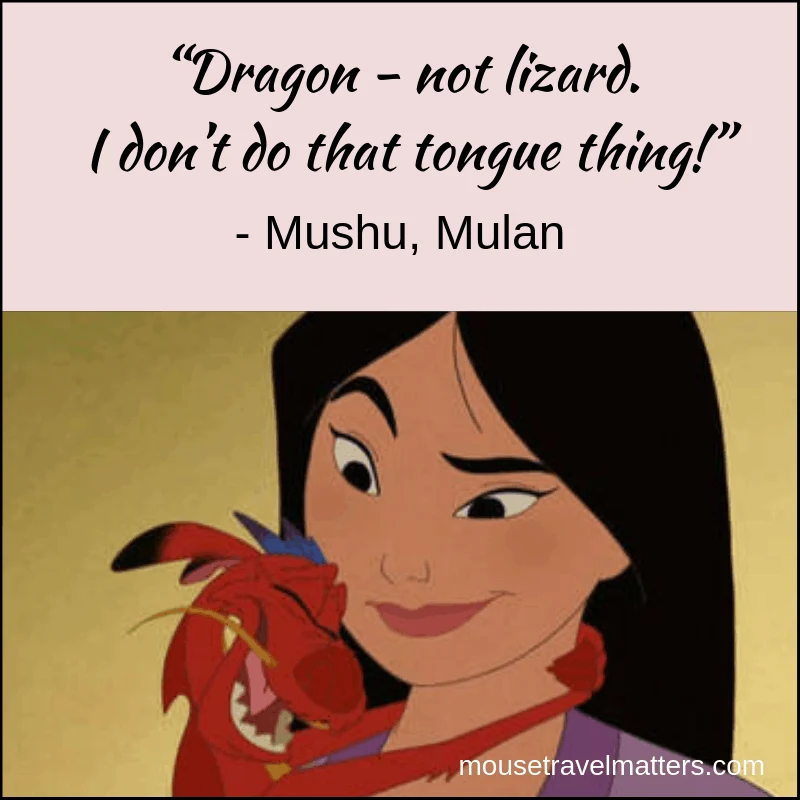 Lilo and Stitch
"It's Fish! If I gave Pudge tuna, I'd be an abomination!" – Lilo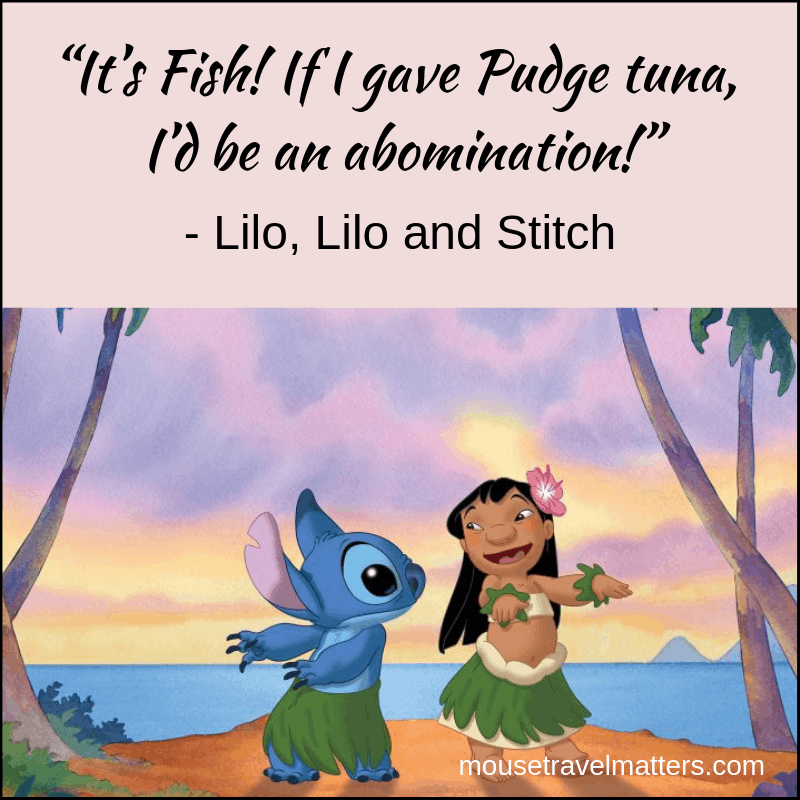 Toy Story
"You. Are. A. Toy! You are a child's play thing!" – Woody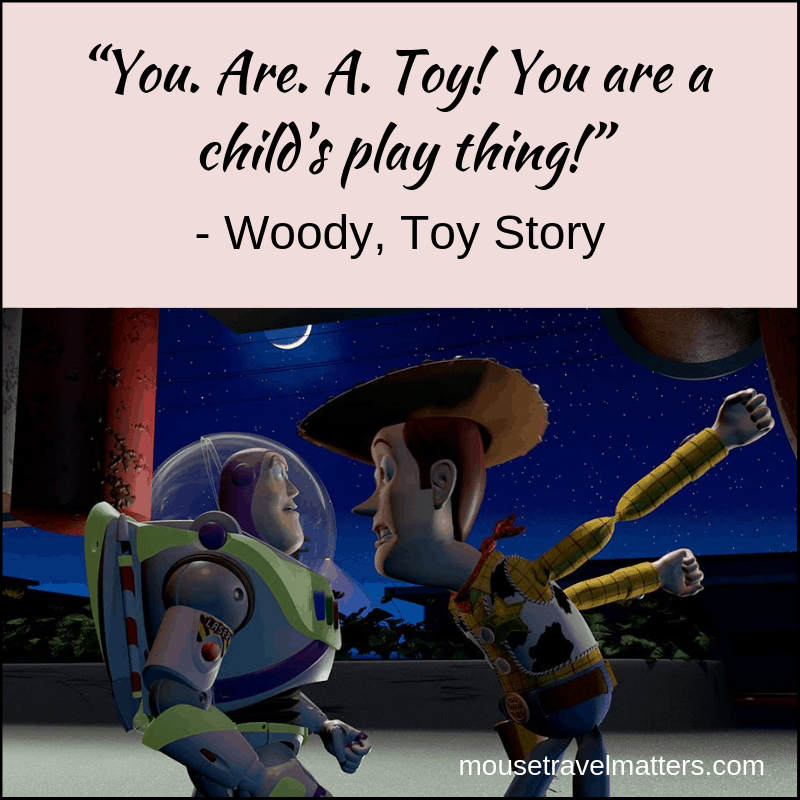 The Princess and the Frog
"When a woman says 'later,' she really means not ever." – Lottie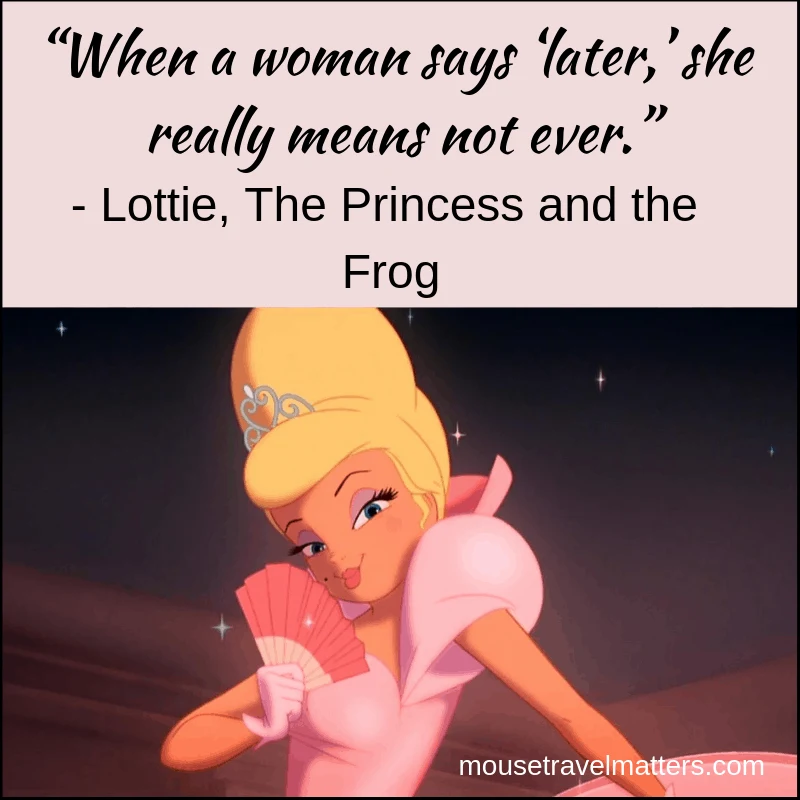 Beauty and the Beast
"Well, there's the usual things: flowers… chocolates… promises you don't intend to keep… " – Cogsworth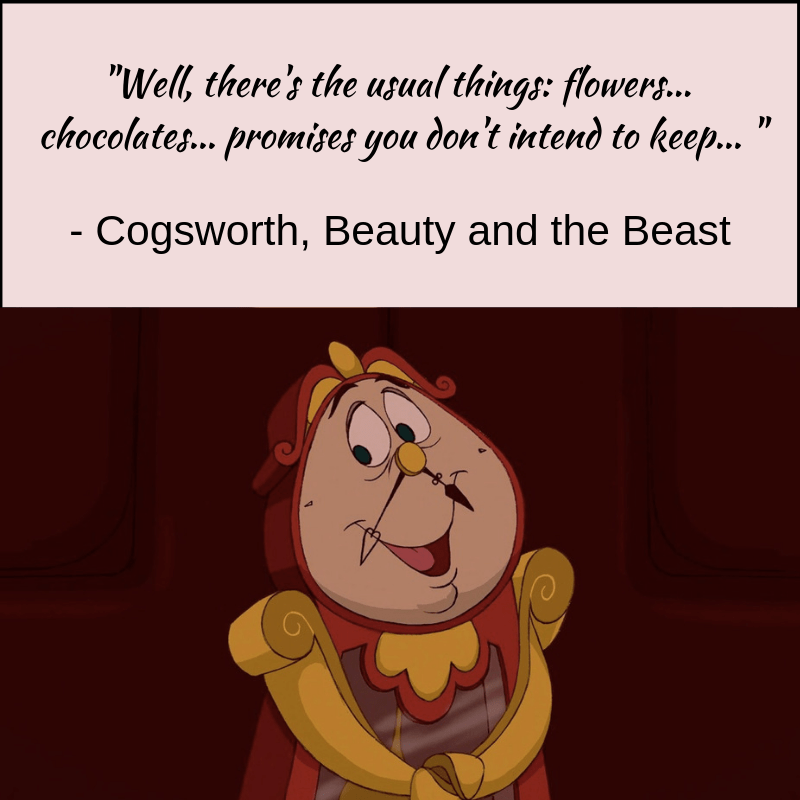 The Incredibles
"Greater good? I am your wife! I'm the greatest good you are ever gonna get!" – Frozone's Wife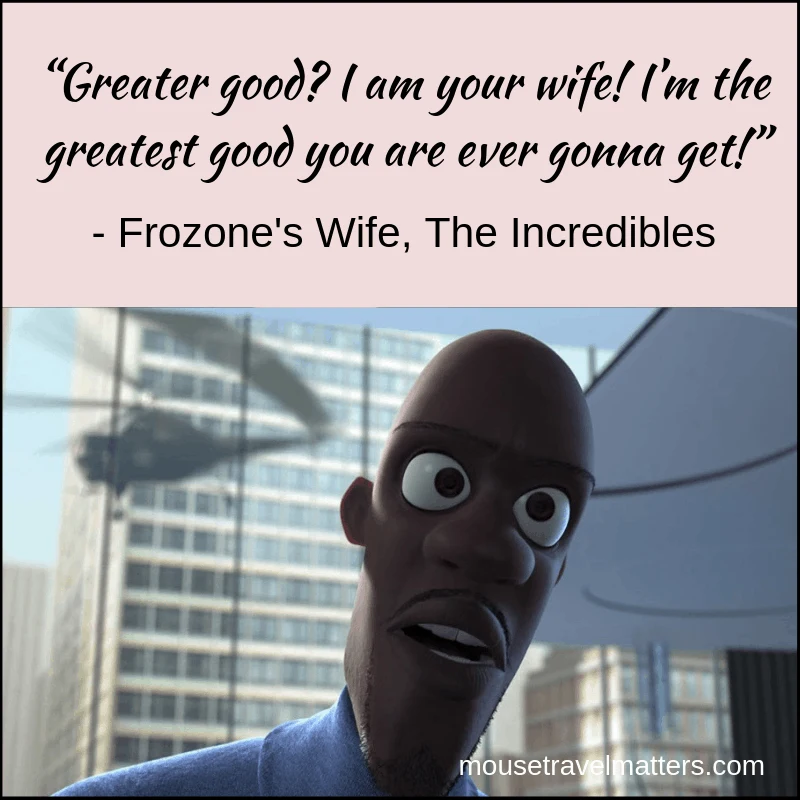 Peter Pan
"We were only trying to drown her." – A Mermaid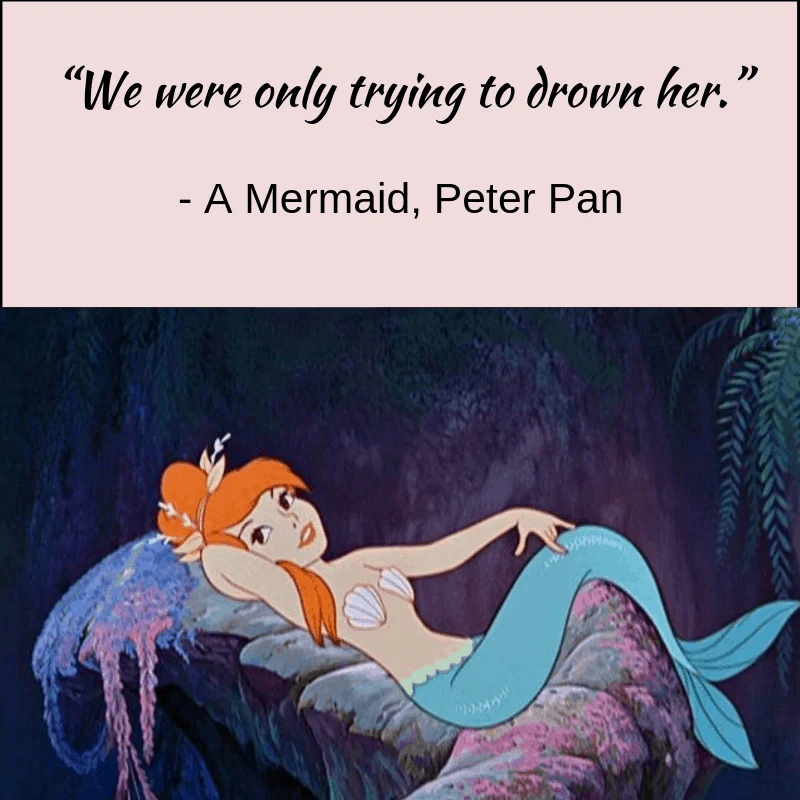 Beauty and the Beast
"It's not right for a woman to read. Soon she starts getting ideas. And thinking…" – Gaston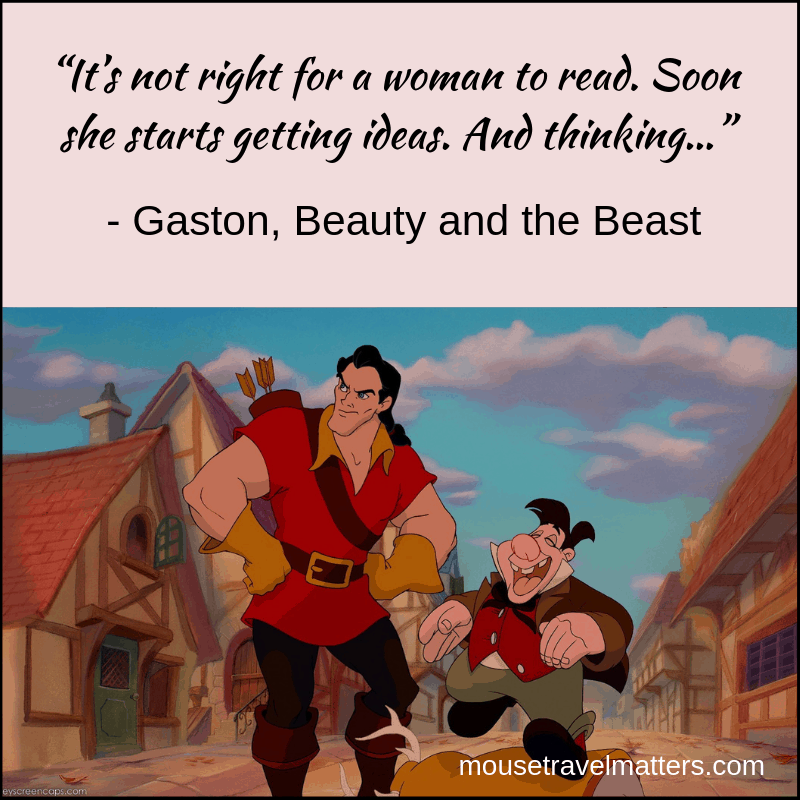 The AristoCats
"Ladies do not start fights, but they can finish them." – Marie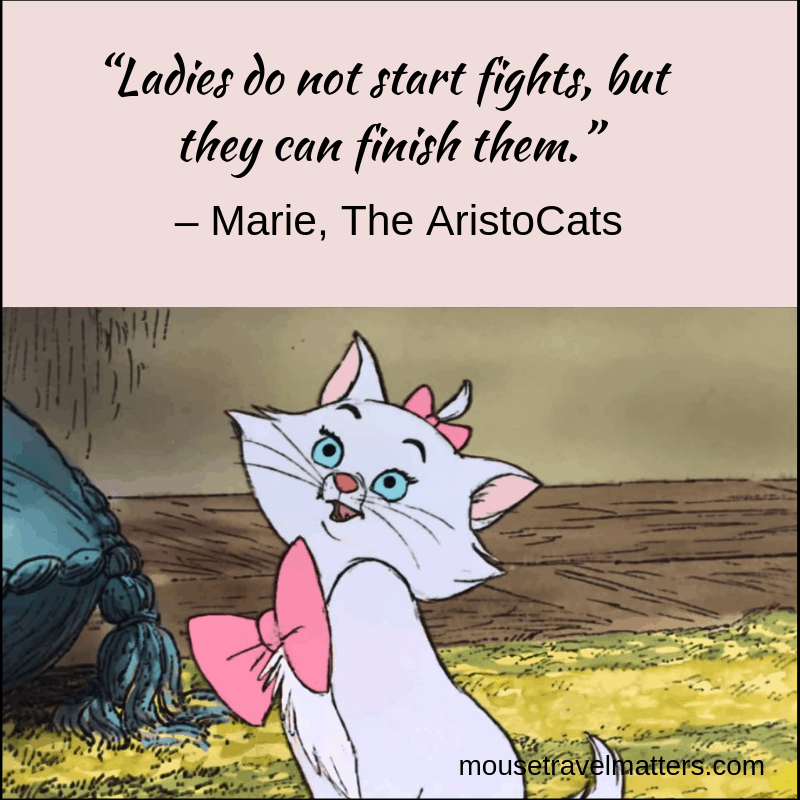 Pirates of the Caribbean
"The problem is not the problem. The problem is your attitude about the problem." – Jack Sparrow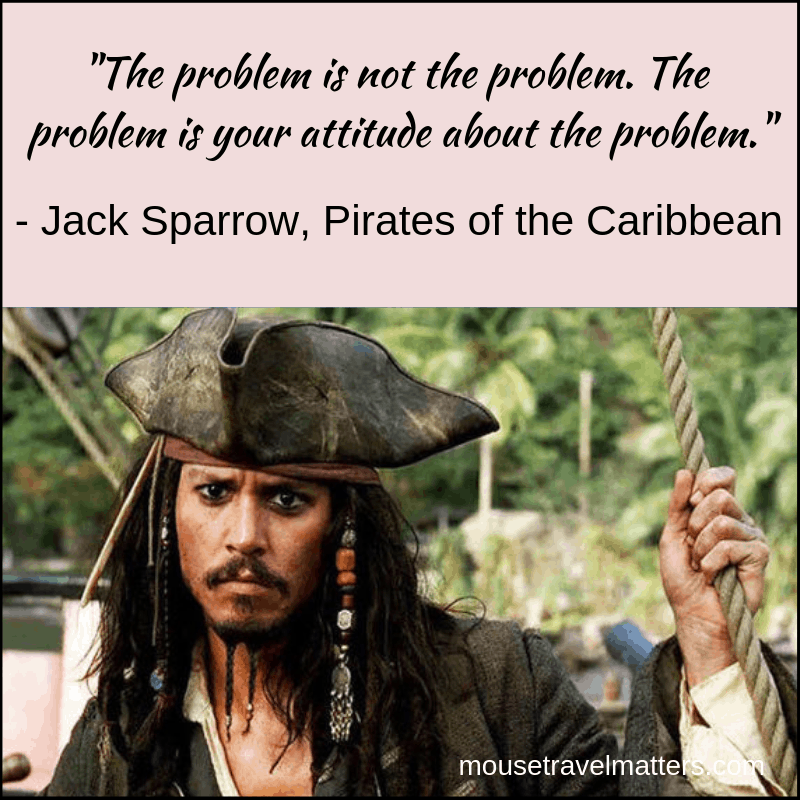 Finding Nemo
"P. Sherman 42 Wallaby Way Sydney. (Gasp) I remembered!" – Dory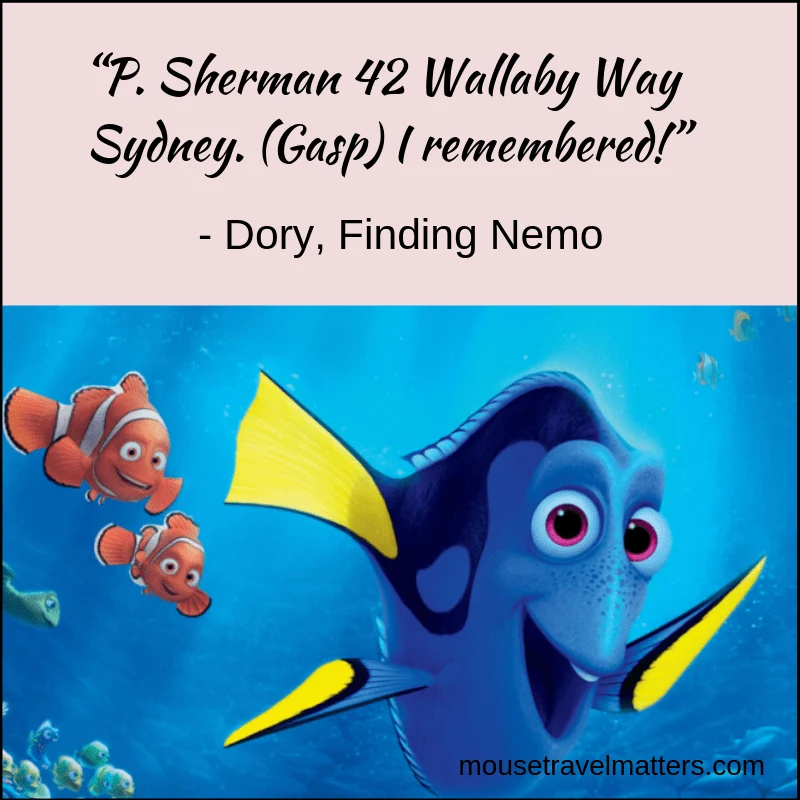 Hercules
"I'm a damsel, I'm in distress, I can handle this. Have a nice day." – Meg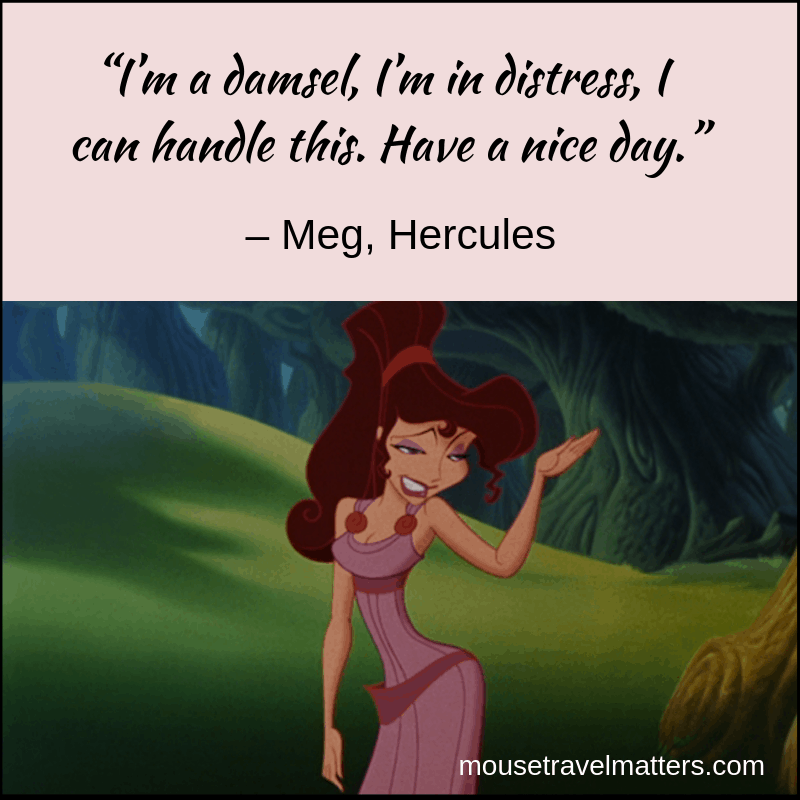 Finding Nemo
"Aw, you guys made me ink." – Pearl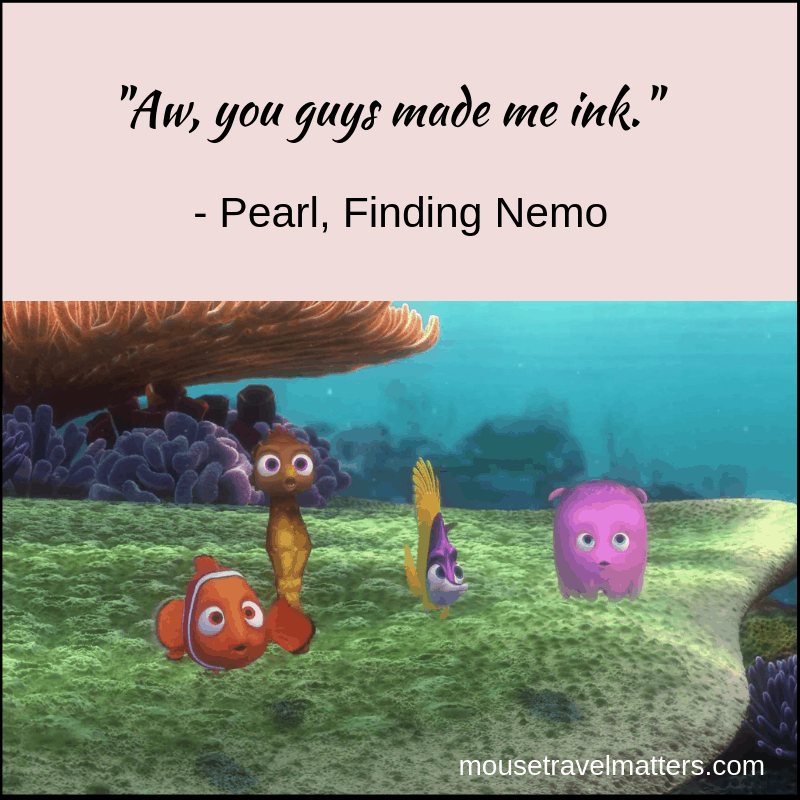 The Lion King
"The past can hurt. But the way I see it, you can either run from it, or learn from it." – Rafiki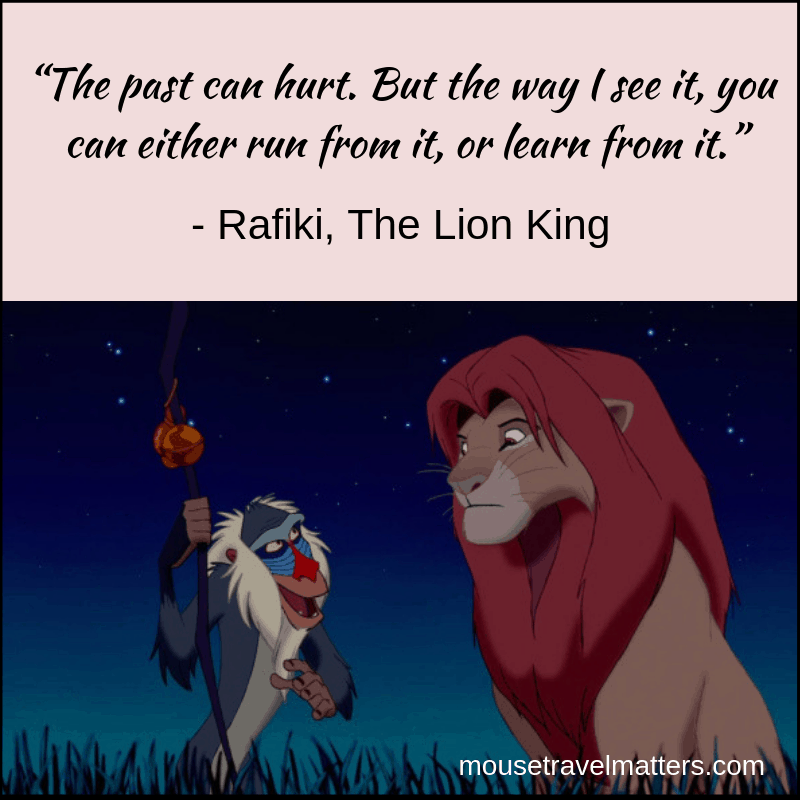 Frozen
"Foot size doesn't matter. " — Anna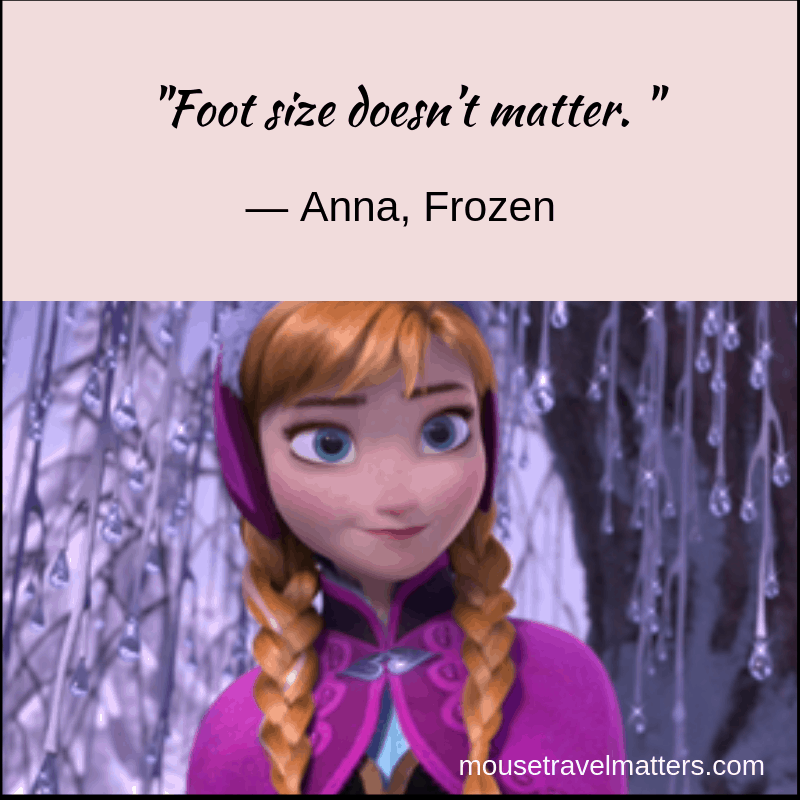 Monsters, Inc.
"Put that thing back where it came from, or so help me…" — Mike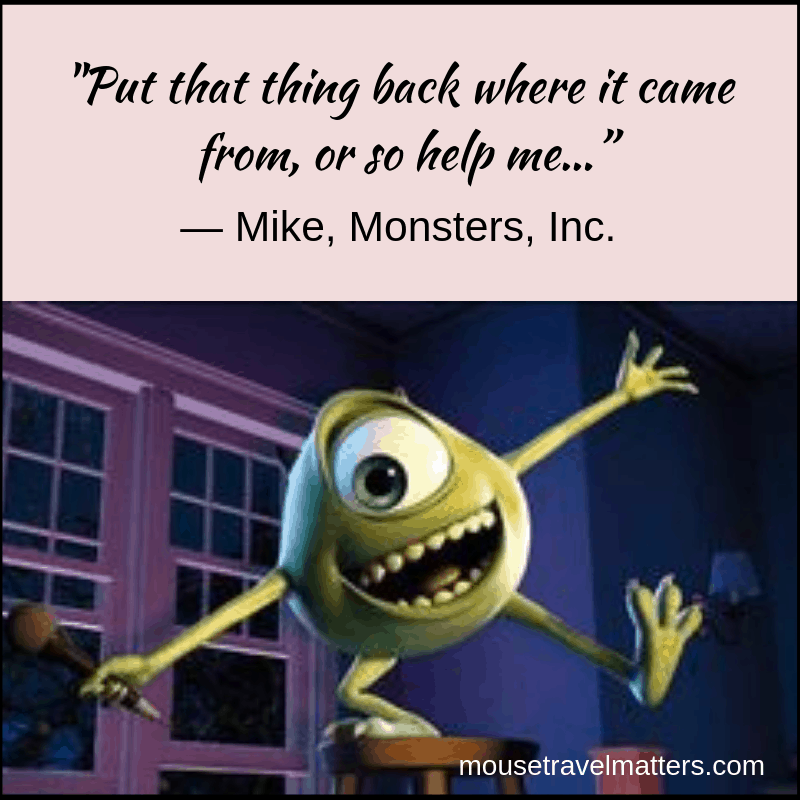 Be sure to join our MTM Newsletter to stay on top of Mouse Travel Matters!
Your Thoughts...
Please share your thoughts in the comments or reach out on social media...We would love to hear from you.
Follow Mouse Travel Matters for Disney Parks news, the latest info and park insights, follow MTM on Twitter, Facebook, and Instagram.
You May Also Like