Last Updated on August 9, 2020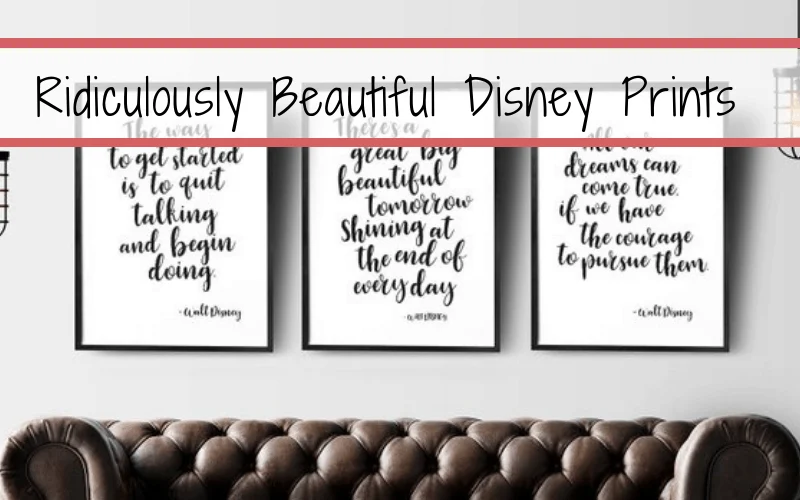 I'm poking around ETSY the other day like I always do. Wondering what kind of Disney stuff is out there, that I can buy before our next Disney vacation.
This post may contain affiliate links.
To which I earn a small commission, at zero cost to you!
Find more info in our
Privacy Policy
.
If you haven't been, give it a go. ETSY.com and search DISNEY. It's incredible. I found autograph books, custom shirts, Christmas decorations, ears… you name it, they have it. It's incredible, all custom made and 100% independent owners.
While on this quest to spend money and kill time, I found some amazing art pieces that I had to share. Art has a way of making people think, calm down, reflect. Every office I have ever walked into has an art piece hanging from the walls or a statue in the corner. The walls in your home want to be covered in something other than your toddlers' crayon cave paintings (thank goodness Crayola is washable). These Disney prints from Etsy make a great statement about your love-affair with anything Disney, and yet are subtle enough not to distract from the other amazing pieces in your home – like toddlers Salt Dough Handprint Ornament.
So here's a list of my favourite Disney prints on Etsy… with some being less than $50
Don't forget to click the image for more information, like price and how to order your own.
Patent Prints
Patent Prints are the perfect way to cherish both the history and design of your favourite inventions. This store offers Prints and Canvases in a range of styles and sizes that strike a balance within any interior.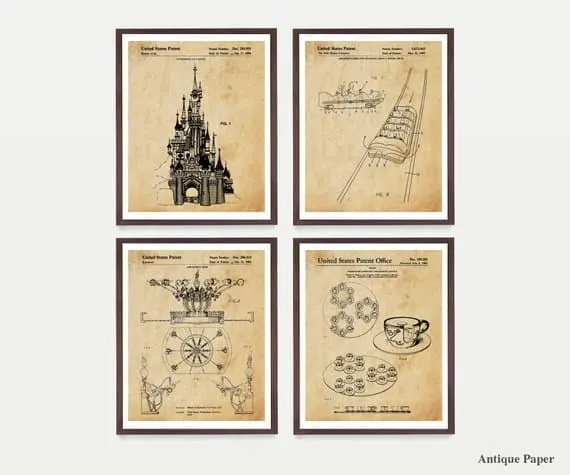 Watercolor Castle Poster
I'm not much of an art buff, and my attention to detail is severely lacking, but there is something about a great Water Colour painting/print that brightens up a room.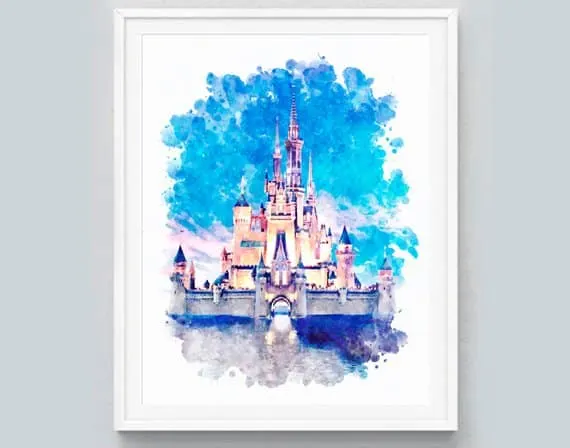 The Man himself
Too often I hear adult Disney-lovers shamed for their hobbies. "Disney is for kids" they are told. Forget that. Children aren't paying for their vacation themselves. Mum and Dad are. Why? Because they love Disney. Show off your love for Disney with pride and forget about being subtle.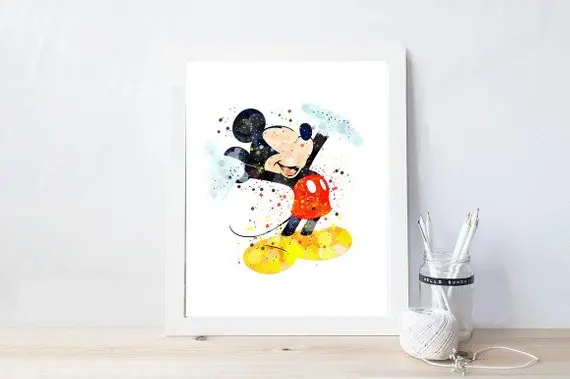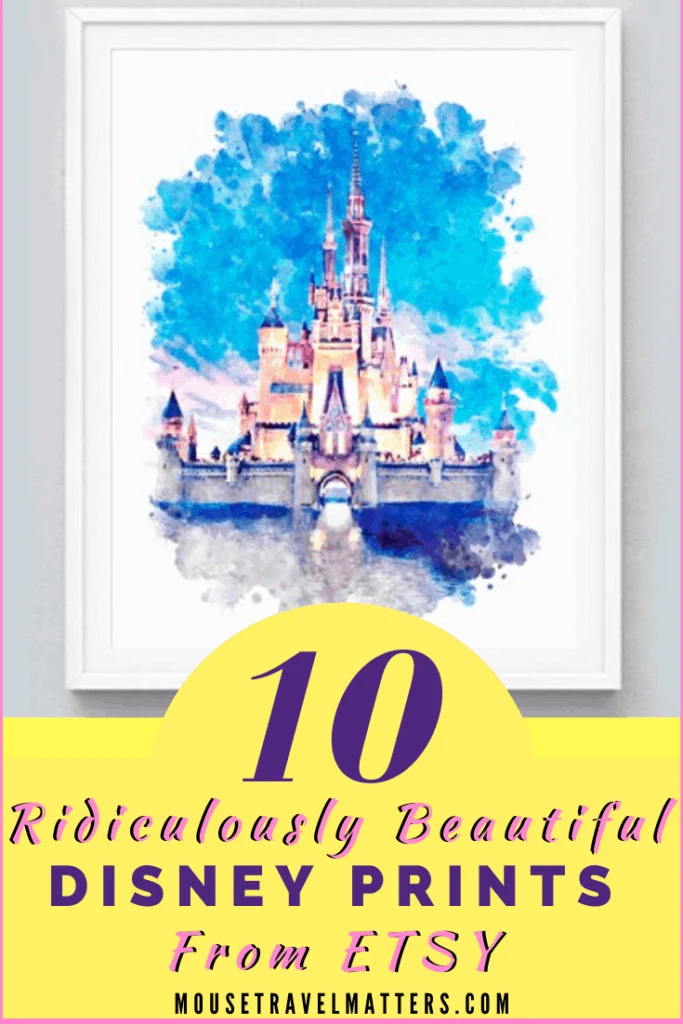 Princess with quotes
For the Disney Princess loving member of your family, instead of filling the space with movie posters from the dollar store, why not go for a little unique, subtle and ageless. These prints will be great for little ones, and the quotes will resonate with the child as they grow older and start to interpret Disney stories in their own unique ways.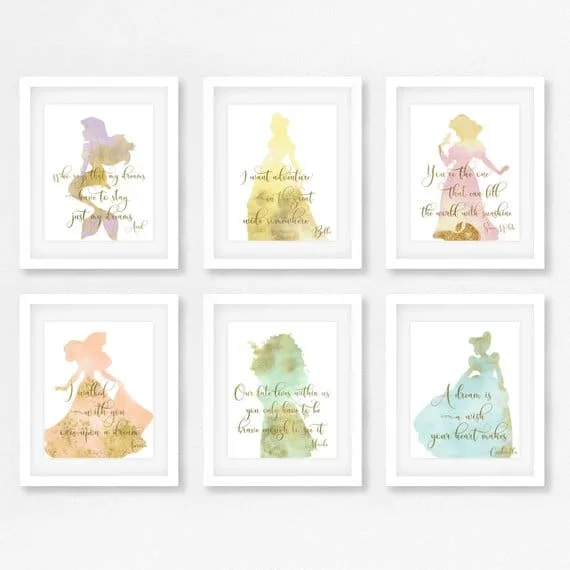 Minimalist Movie Poster
Not one for taking myself too seriously, brighten your home office or living room with a great Minimalist Movie Poster. It's great for a chuckle or inside joke when your non-Disney friends come over (if they even exist).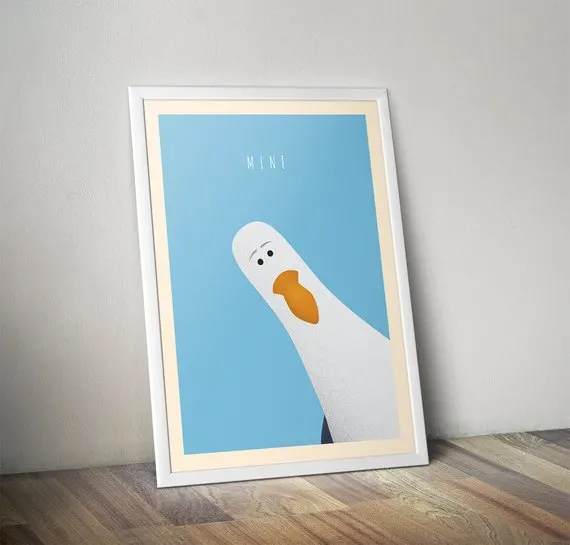 Movie Poster
There is nothing subtle or minimalist about a movie poster. Show your love for a particular movie, or a whole bunch of movies, with these great movie posters. Unlike anything you will find at the store, these guys will be the talk of the next movie marathon, for sure.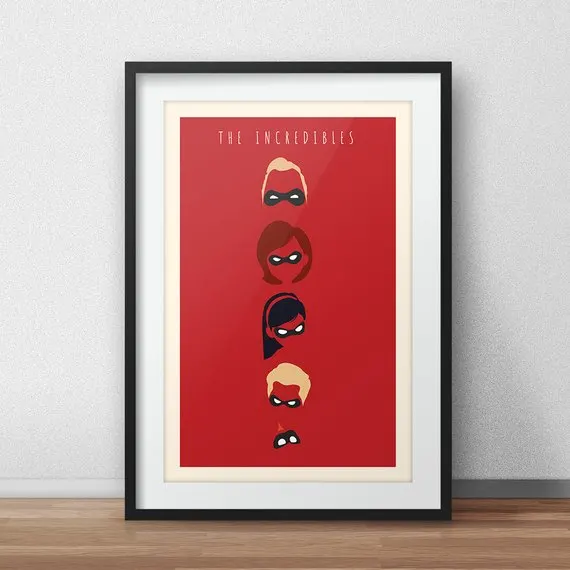 Movie Quotes
Not one for inspirational life quotes, Disney quotes are the only exception to the rule. Of the 142-ish animated movies (or over 530 films under the Disney umbrella), there is bound to be a few that resonate with you for one reason or another. Find your favourite 3 and proudly display them in the living room or family room. They make a great talking piece for future house guests, hearing everyone's interpretation of the quote and what that movie meant to them.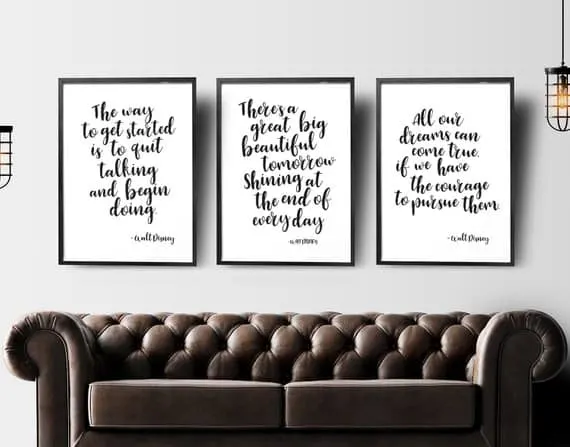 Custom Collage
THIS! Take your own memories, and turn them into a print for home. AND, it's in the shape of Mickey, just in case the pictures alone didn't tell the world that you are Mickey's number 1 fan.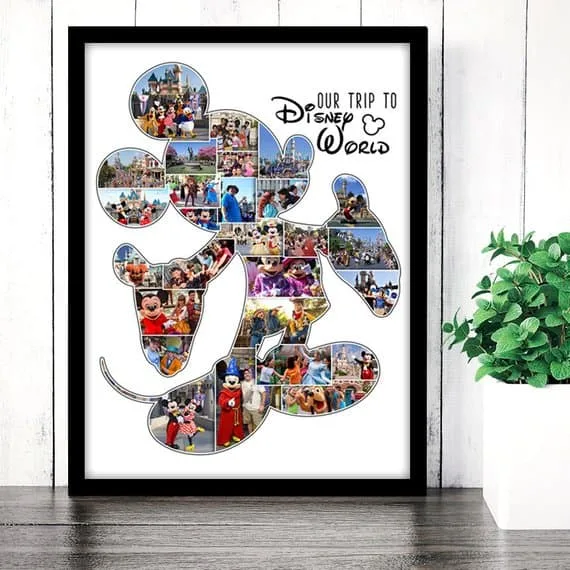 Night Disneyland Large Canvas
This piece can be created in 5 canvas, 3 or even one large canvas, depending on your style and the space available.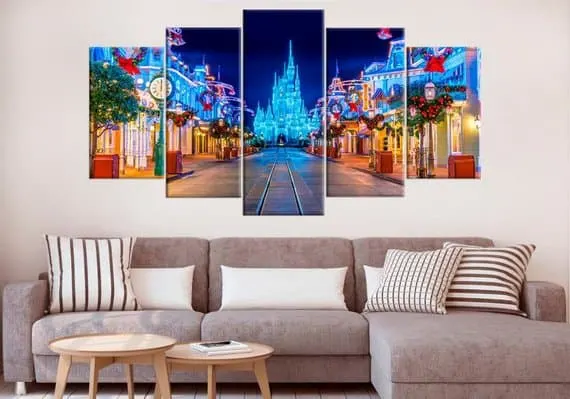 Vintage Poster
Vintage is in and we can see why. Having a print of an old poster, used for promotions back when Disney World was just starting, is akin to owning a piece of history. Display it next to a few other posters and some souvenirs and you have yourself a classy themed room.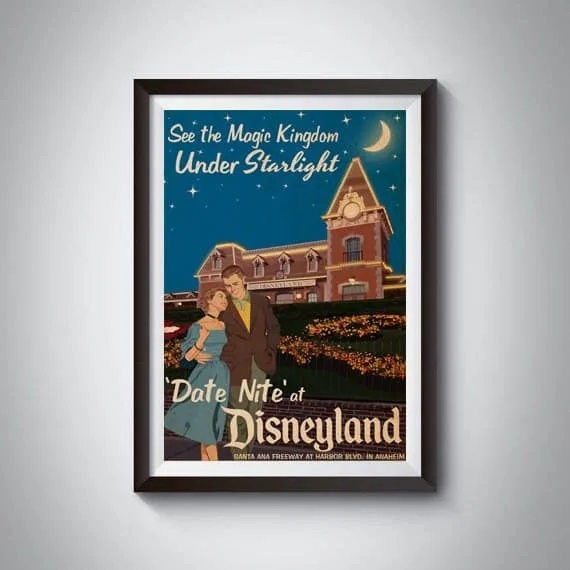 Your Thoughts...
Please share your thoughts in the comments or reach out on social media...We would love to hear from you.
Follow Mouse Travel Matters for Disney Parks news, the latest info and park insights, follow MTM on Twitter, Facebook, and Instagram.
Be sure to visit our store to purchase Disney: Who Said It? game
You May Also Like…