Last Updated on September 14, 2021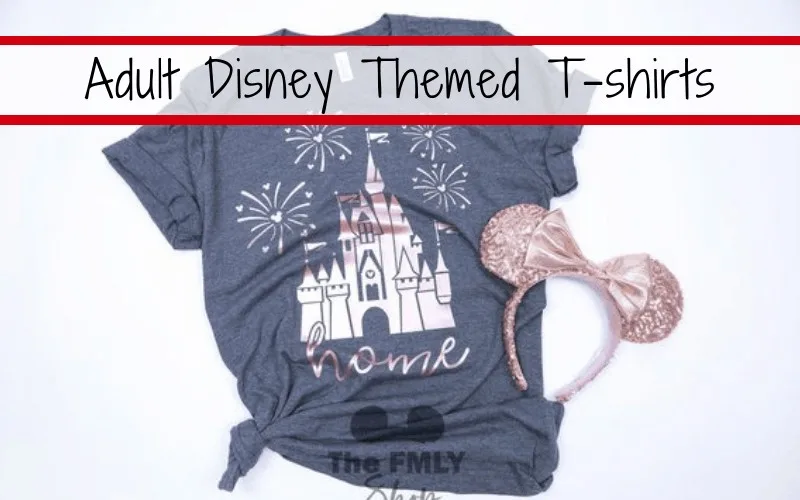 There are tons of Adult Disney T-shirts themed for bigger kids available on Etsy – this post rounds up some of the best Disney shirts you can find out there for your next trip!
There are so many Disney T-shirt themed designs and hoodies out there that it can be hard to choose.
Narrowing your search down to a specific Disney T-shirt during each park day can be equally overwhelming. Outside of the standard Mickey and Minnie, or Castle theme, there are a handful of "out of the box" themes that can lend itself to each park and still be a great Disney vacation souvenir.
This post may contain affiliate links.
To which I earn a small commission, at zero cost to you!
Find more info in our
Privacy Policy
.
Here are our favourite picks for adult-themed Disney T-shirts to wear.
EPCOT Disney T-Shirts
Nemo
There are so many Nemo themed Disney T-shirts that could go into this list… so I made a whole article dedicated to Nemo and other mom Disney T-shirts. This t-shirt, however, is great for everyone. With a Dory silhouette in the corner, I'm sure you could even convince a little one to wear a matching t-shirt. #twinning
Keep the fandom alive and practical.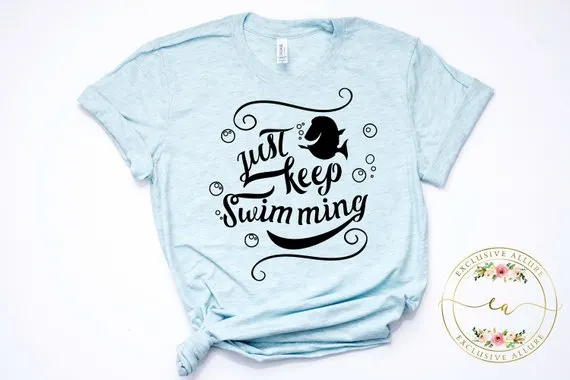 'Frozen' Disney T-shirts
I love the Elsa character from Frozen as much as the next toddler mom but I am not about to wear her face on my shirt. The last thing I need is my daughter poking my tummy every 5 seconds wanting to touch Elsa's hair or random kids pointing at me, shouting "ELSA!" This is my nod to Frozen without grabbing too much unwanted attention.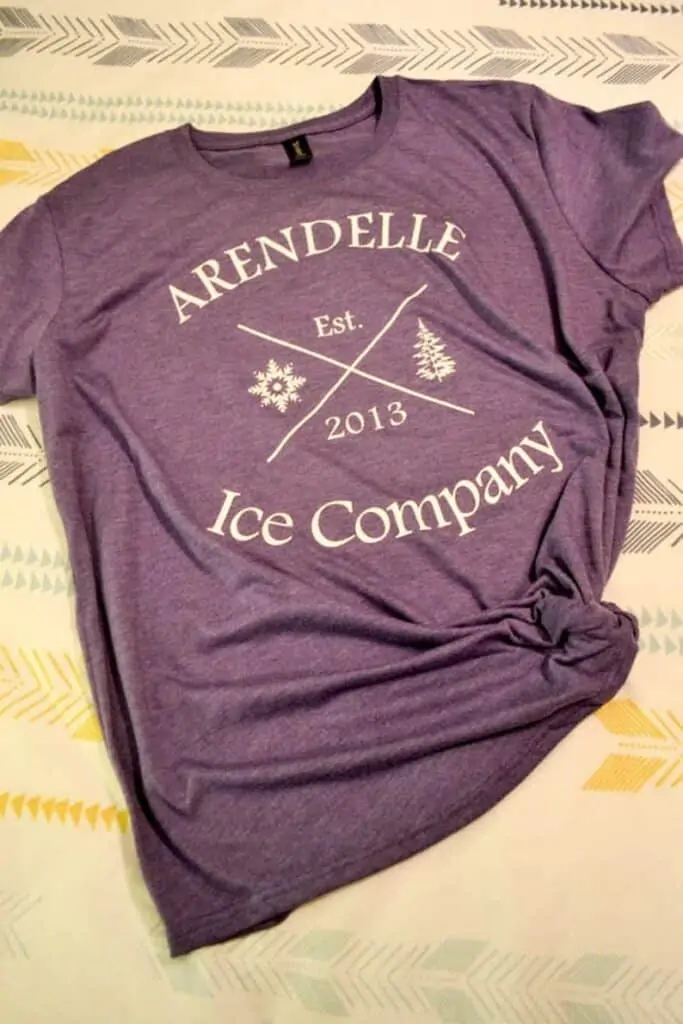 Joy and Sadness Inside Out
Disney is definitely a core memory day. Regardless of what you think of the movie, this still applies, when it comes to Disney – we will likely go through all 5 of these emotions throughout the day… if not in the same 10 minutes.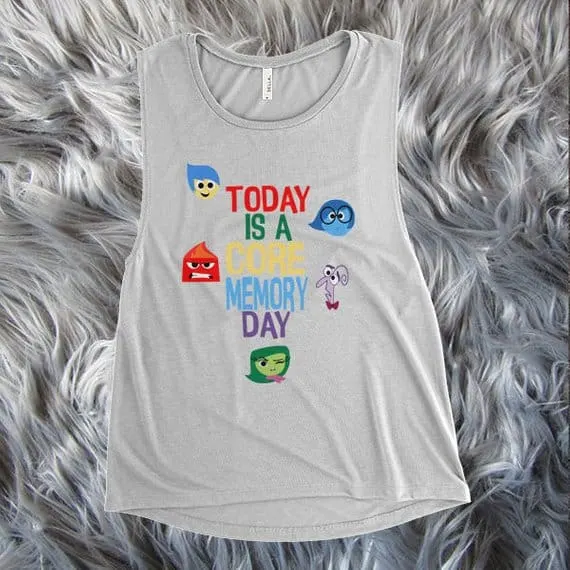 Figment
One of my favourite rides at Disney World is Journey into Imagination with Figment. It's not even one specific thing, just the whole experience. Why not become him in your Disney bound way.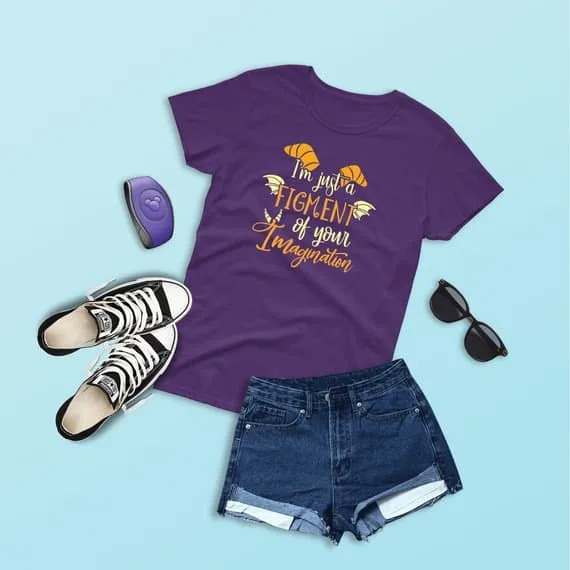 Baymax Big Hero 6
Baymax is so cute and amazing. His innocence just adds to his awesomeness and I want everything to do with him.
Magic Kingdom Disney T-Shirts
Princess T-Shirts
Who doesn't want to be a princess for the day? This is a great way to show off your love of Disney princesses, or one in particular. Quotes are always great, subtle and minimalistic.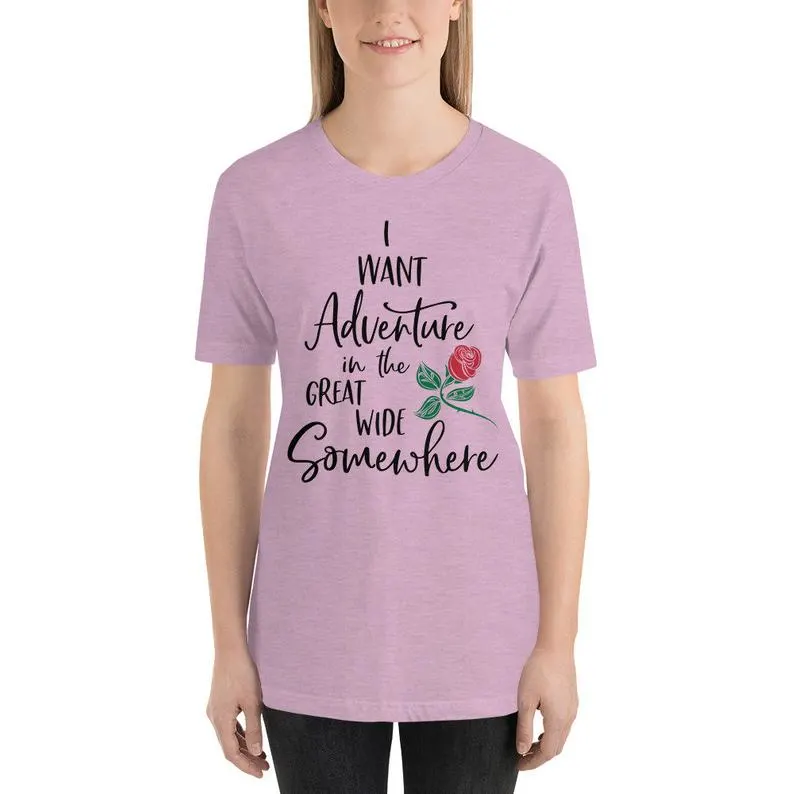 Disney Castle T-shirts
On the complete opposite spectrum; forget subtle and go BIG! Show off your Disney side with a giant Disney castle t-shirt and desire to return Home.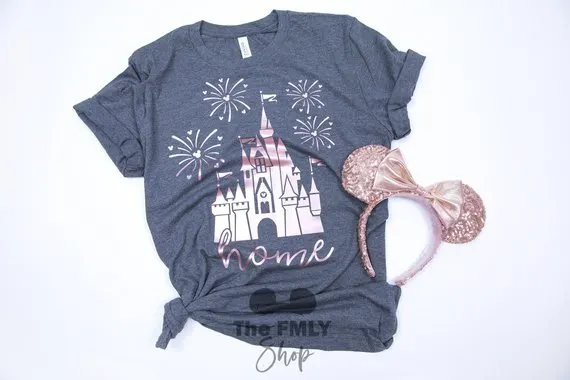 Pirates T-shirts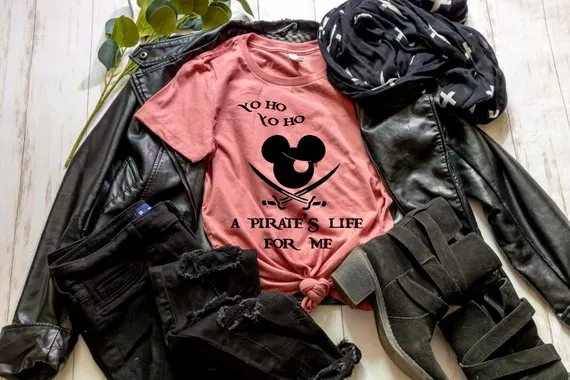 Peter Pan
This is too funny. Nothing like a good Disney pun to start the day off on the right foot.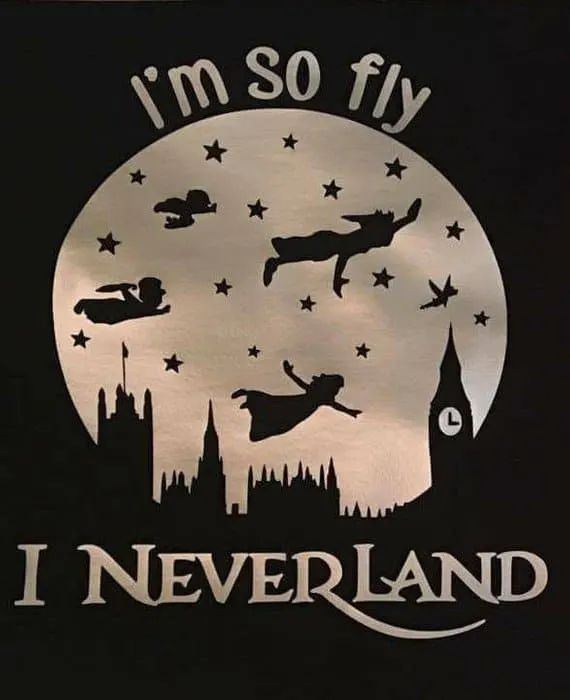 Dumbo
Disney fans understand this is a Dumbo reference, and everyone else just thinks you are super motivating. Best of both worlds.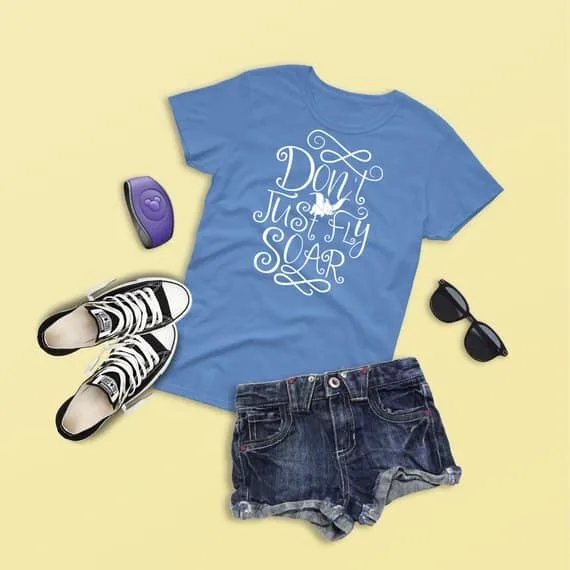 Seven Dwarfs Mine Train
As one of the newest rides in the Magic Kingdom, Seven Dwarfs Mine Train is one of the most popular kiddy-rides but also amazing for adults that aren't into thrills, or just want to experience a part of their childhood come to life.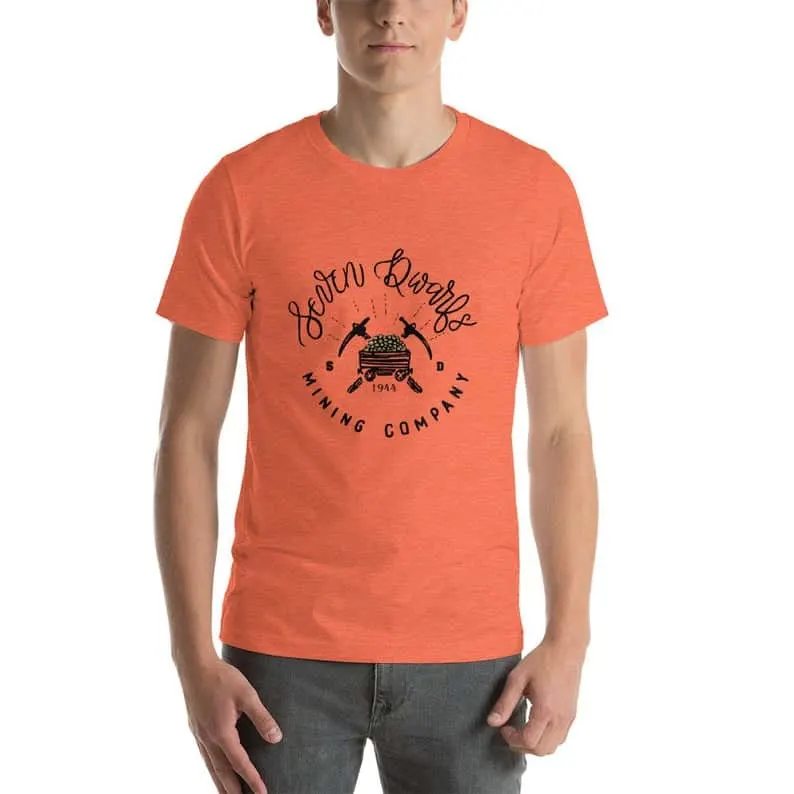 Disney T-shirts Star Wars Day in Hollywood Studios
Star Wars
Time to head to Disney's Hollywood Studios and this one is for everyone. I totally rocked this one in Galaxy's Edge. #noregrets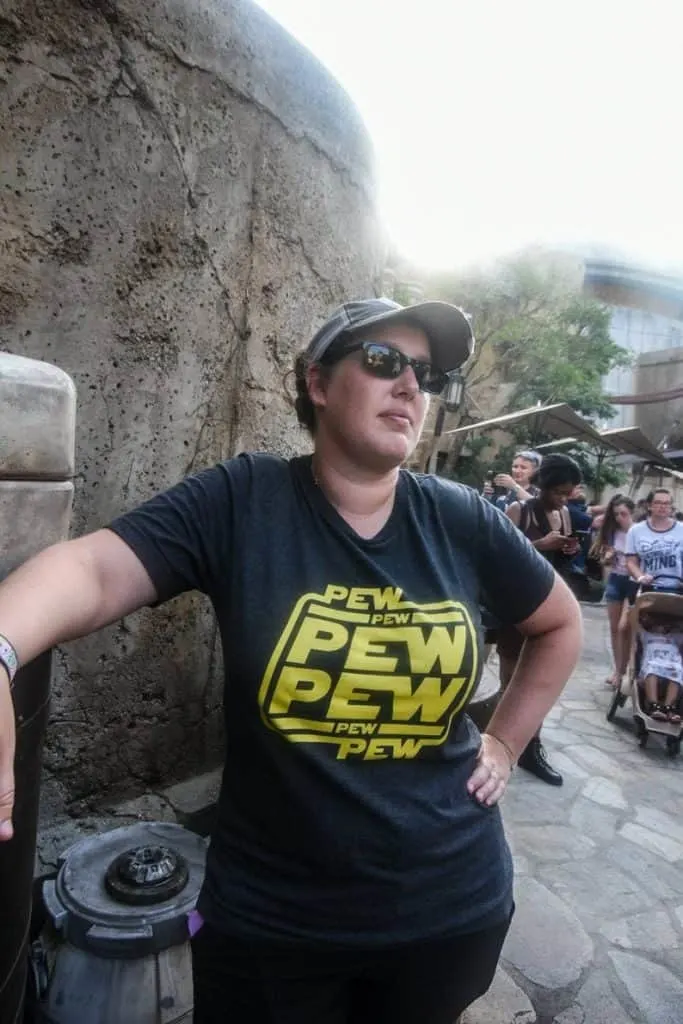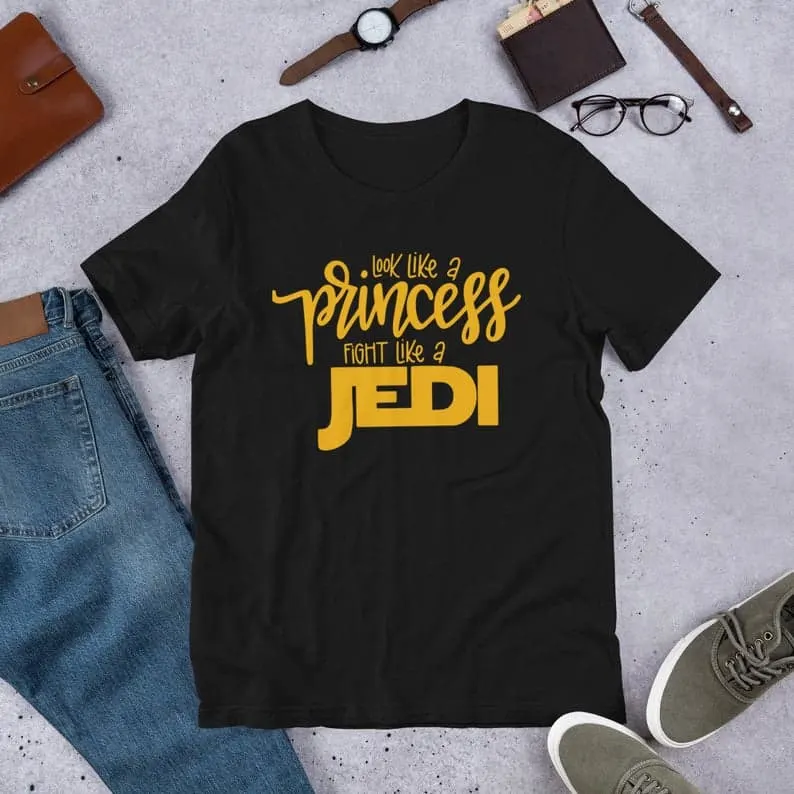 Fantasia
This is more his style. Bring Fantasia to life with the star of the show, The Sorcerers Apprentice. Again, very motivating and inspiring, though it is a little less subtle.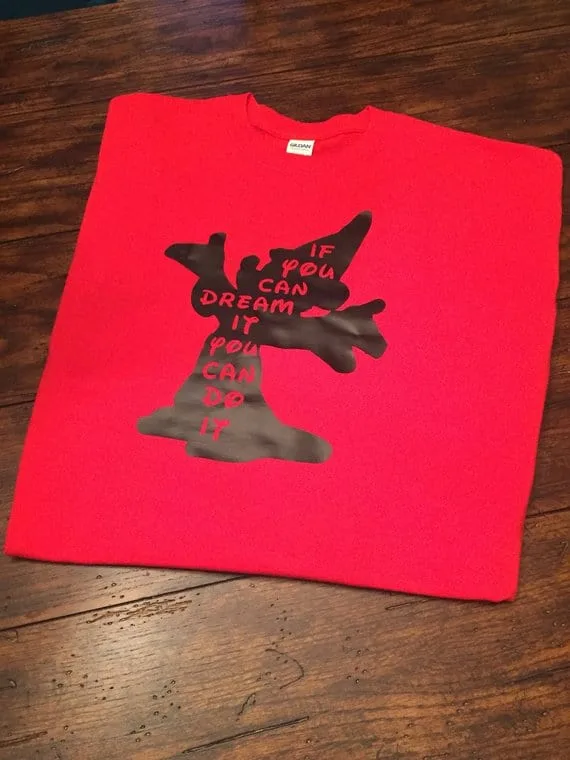 Mickey
Couples Disney t-shirts are great but we aren't into the lovey-dovey types of couples shirts except for this one, lol. It's cute, it's effective and yet very Disney and not too sappy. Perfect for when one wants a matching outfit and the other is a little hesitant.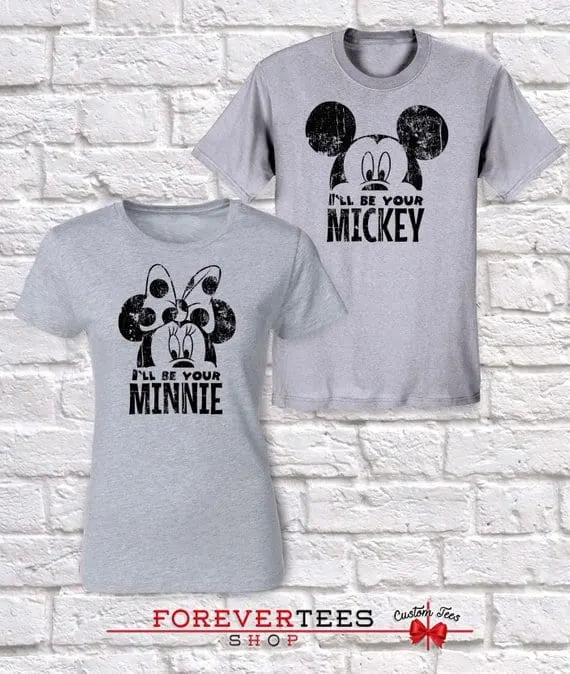 Date of creation and a name. You love Disney but aren't interested in motivational quotes, character designs or puns. Simple, elegant and timeless. Perfect.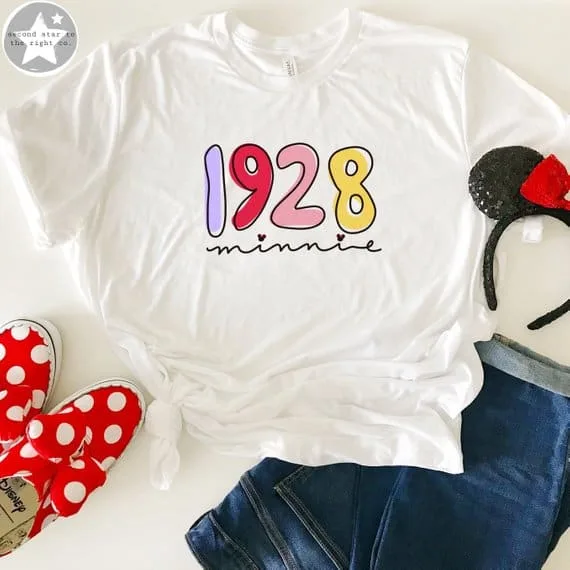 Toy Story
Another inside joke for the Disney fans – wear this on the street and no one will know that Toy Story is your favourite Disney movie.
Disney T-shirts for Animal Kingdom
The Lion King
The Lion King is such a huge part of the Animal Kingdom that it deserves proper attention. Visit the Africa themed area and pay homage to the next great Disney live-action film, top-earning musical in box-office history,
highest-grossing traditionally animated film of all time, and live stage show within the Park itself.
Zootopia
Kinda couples matching shirts, and yet can still be worn as a solo traveler or sans matching partner.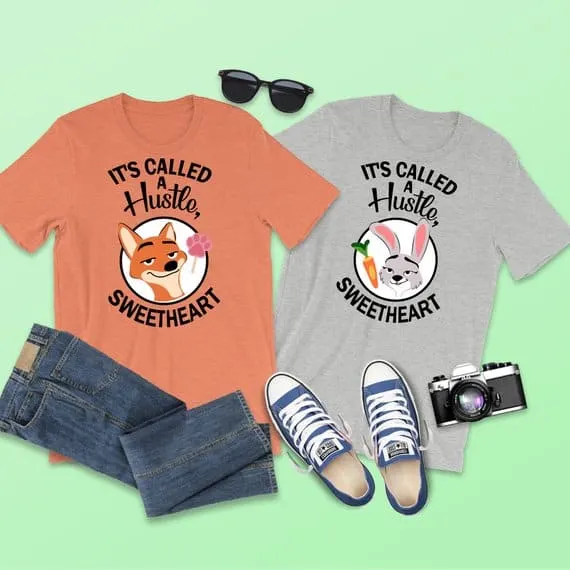 Pocahontas
Last but not least, the beautiful Pocahontas. There are only so many ways to represent her and her film without coming across as culturally insensitive. I believe this design did a great job.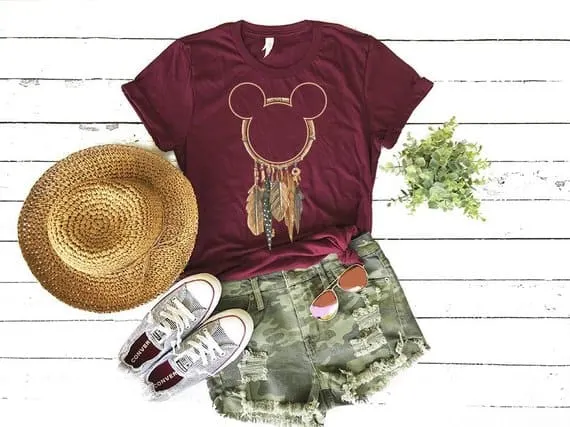 Your Thoughts...
Please share your thoughts in the comments or reach out on social media...We would love to hear from you.
Follow Mouse Travel Matters for Disney Parks news, the latest info and park insights, follow MTM on Twitter, Facebook, and Instagram.
You May Also Like…
10 Ridiculously Beautiful Disney Prints From ETSY
Gender-Neutral Disney Gift Ideas Around the Web
Disney Fashion | Disney Inspired Dresses