Last Updated on January 28, 2020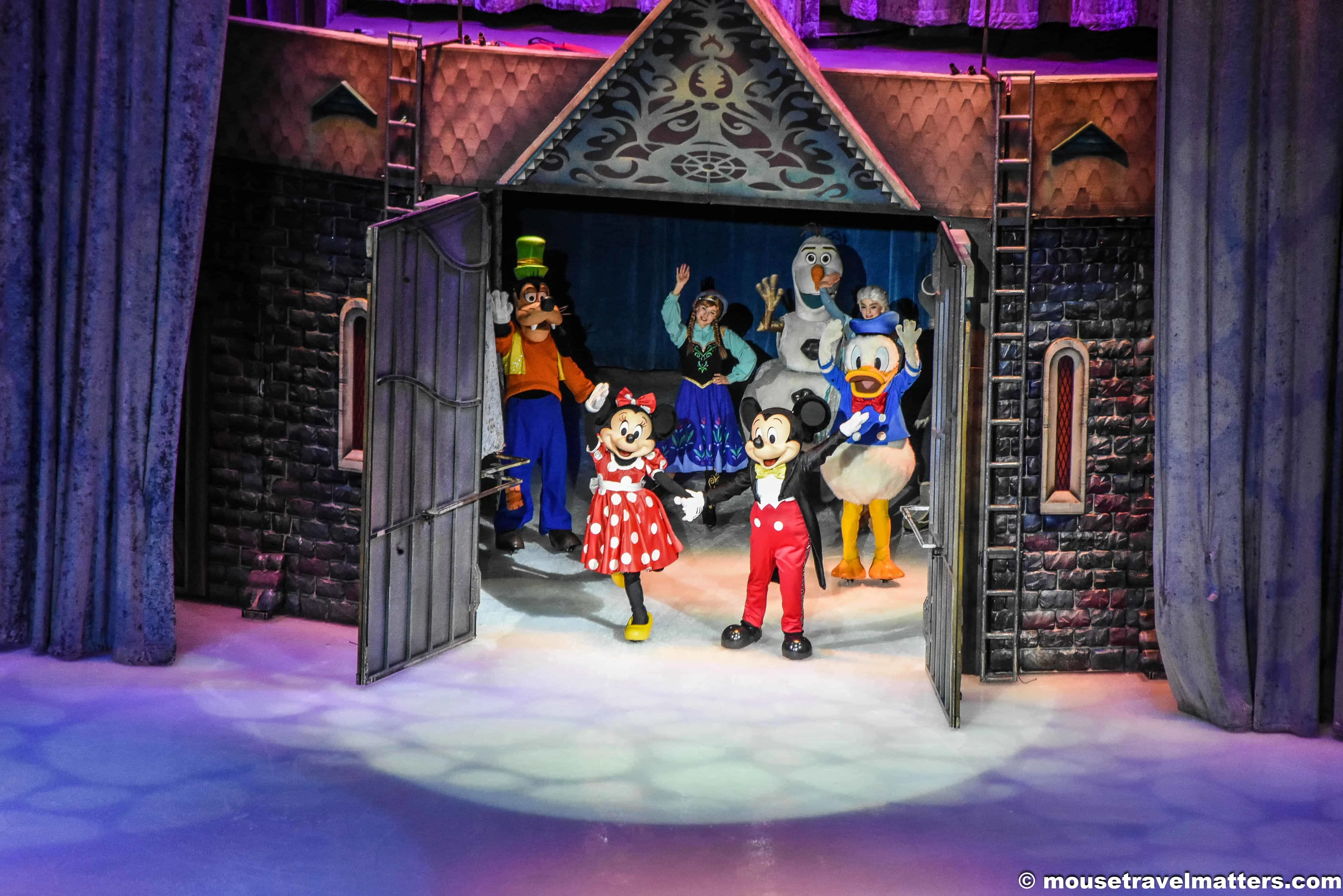 Even if you don't live near a Disney theme park, you can still experience the magic of Disney close to home with Disney On Ice. Expect an evening of unique entertainment for the whole family, beloved characters skating and spinning on ice.
Disney On Ice celebrates 100 Years of Magic
Grab your Mickey ears and get ready for the ultimate Disney experience at Disney On Ice celebrates 100 Years of Magic! Be charmed by a cast of over 50, with Mouse-ter of Ceremonies Mickey Mouse, sweetheart Minnie Mouse, Donald Duck, Goofy and Disney Princesses including Cinderella, Rapunzel, Ariel, Snow White and Tiana.
Relive the magic of Disney'sFrozen with Anna, Elsa and the hilarious Olaf as they discover that true love is the greatest magic of all.
Sing-along to over 30 unforgettable songs including "Let It Go," "You've Got a Friend in Me," and "Hakuna Matata." Exciting moments from Disney•Pixar's Toy Story, Finding Nemo, Disney's The Lion King, Beauty and the Beast, Aladdin and more will leave the whole family with memories to last a lifetime.
Preparing for Disney On Ice?
To maximize the fun factor, check out these tips for Disney On Ice with kids
Dress up in Disney garb. Costumes can make it more magical. Prepare early for this everyone is bound to have a great time. If you can't prepare or forgot, don't worry, it's not a requirement. Just know that most other children will be dressed up and this could cause a mini-tantrum among some children.
Stay warm. While Ice Rinks aren't known for being Arctic cold, it isn't a sunny day in Florida either. Like Halloween in Canada, make sure the kids can at least fit a light sweater and warm pants underneath their costumes and be sure to pack a full set of winter clothes for when the lights go out.
We found this arena wasn't all that bad, the kids were great in their costumes alone and I didn't need my jacket during the show, but this usually depends on the arena, not the show.
Get in on the glow in the dark fun. Grab a few glow sticks and have a little fun. Know that light up wands, swords and Mickey ears will be available for sale once you get there.
There will be lots to purchase. Mostly glow toys, since it is dark, but toys of all kinds will be made available for sale. You can also bring in your own light up toys, to join in the festivities while also saving a buck or two!
There is also a photo opportunity with a Mickey statue ($35) and plenty of snacks around the arena.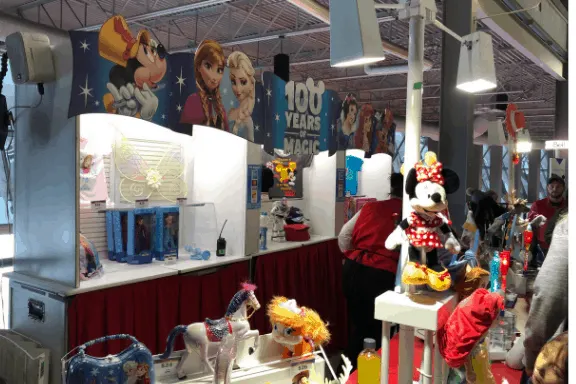 Bring enough snacks. I don't know what it is with kids and sitting still but this apparently burns a lot of calories and they will be wanting lots of snacks. When the event is child-oriented, arena will allow for small bags with snacks to be brought in. We brought 5 snacks for each child; Goldfish, popcorn, Veggies, fruits, Nutrigrain bars. This was just enough to last them the 2 hours.
Set expectations for Disney On Ice with kids. Not every movie character will be in the show. Let them know before hand that there is a chance their favorite character will not appear. This is especially true for little ones or those whose favorite characters are less prominent in the Disney Line up.
For 100 Years of Magic, we saw the major princesses appear briefly; Ariel, Snow White, Cinderella, Tiana, Jasmine, and Rapunzel. We saw a short rendition of their stories for Dory, Belle, Elsa, Mulan, Toy Story and Lion King. All of this was hosted by Mickey Mouse and friends.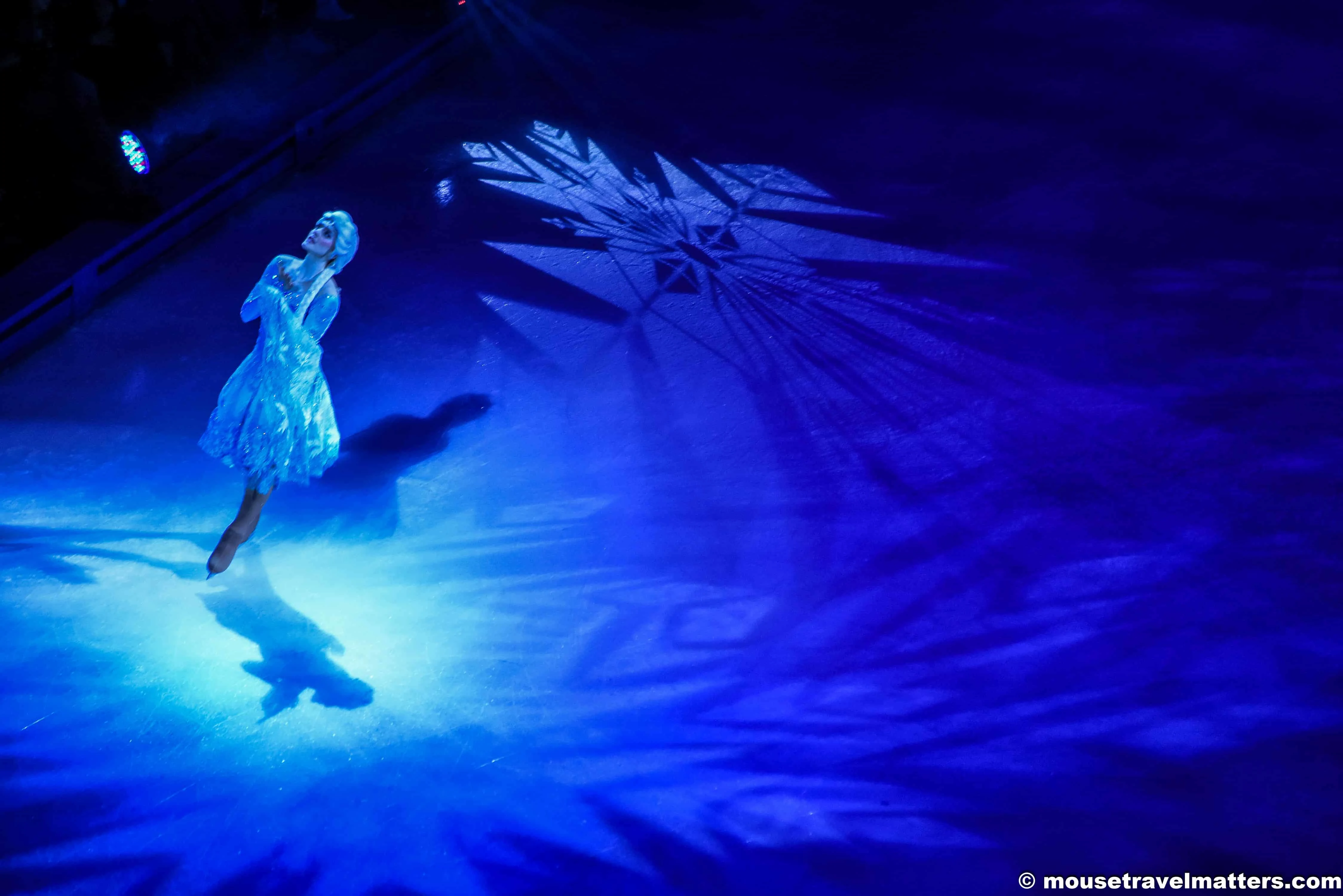 What is the best age for Disney on Ice?
Disney On Ice is suitable for all ages, although we recommend for ages 2 and up. All guests under the age of 14 must be accompanied by an adult. Children under the age of 2 can attend the show without a ticket if they sit on a parent or guardian's lap throughout the performance.
How Long is a Disney on Ice Performance?
What is the running time of the show? Disney On Ice productions vary in length, but they average between 1.5 hours to 2 hours. This includes a 15-20 minute intermission.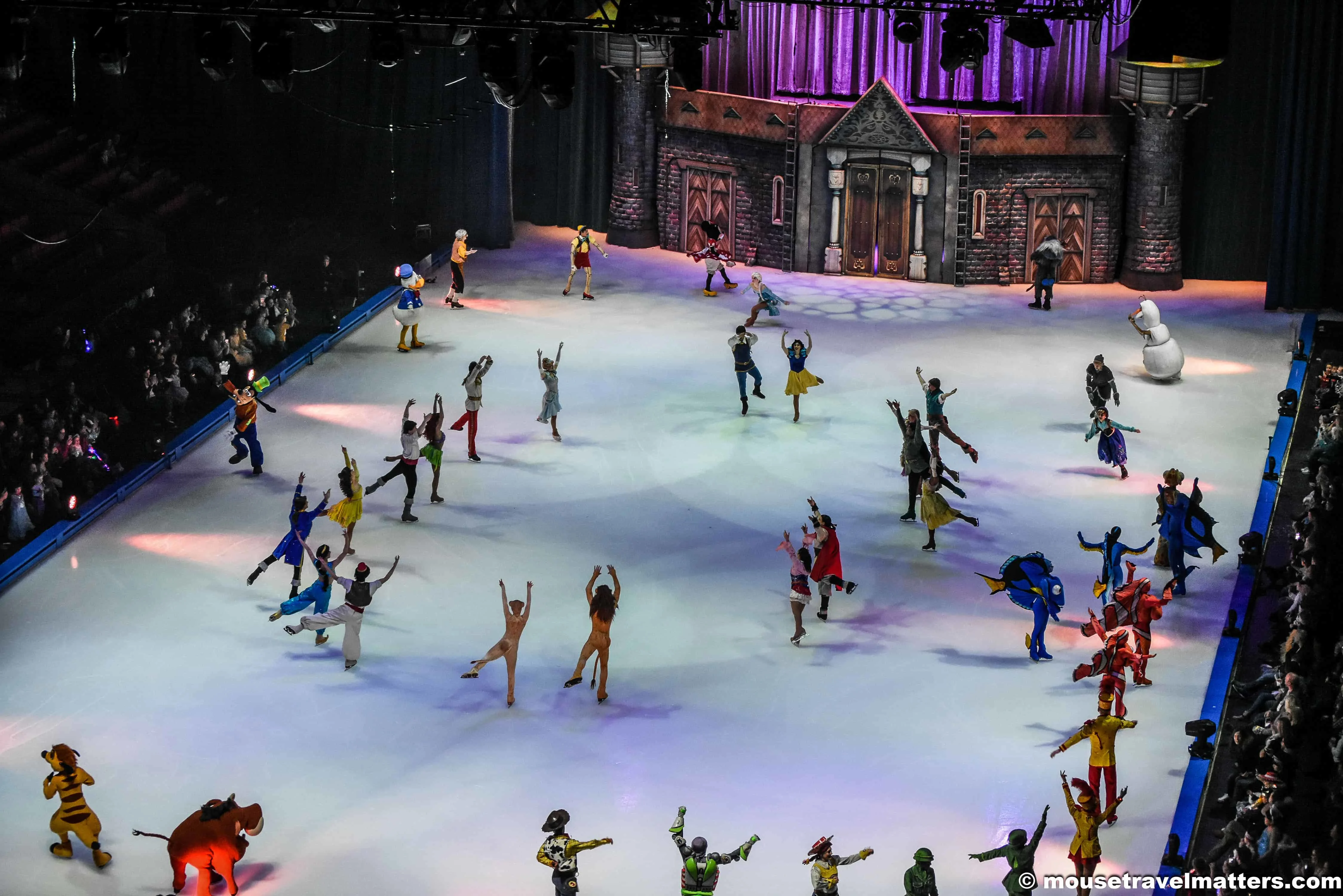 How to Purchase Disney on Ice Tickets?
There are a number of vendors that will sell you tickets to Disney on Ice. Some official, and some not so official. Some are even sketchy. We will only advocate for purchasing tickets directly from the arena hosting the event or Ticketmaster.
When purchasing online, confirm that you are on the right website, as we have searched for a few vendors and their competition has purchased ad keywords to rank at the top of your screen. These tend to be resalers, scalpers and other not-so-nice companies that will not help you when the time comes.
Where to Find the best Disney on Ice Seating?
As with any show, the closer the better. There are floor seats, and 100 level seats that are pretty darn close to the action so if these are within your budget, we would suggest grabbing these.
If not, any seat will do. The show does move around a lot and engages with all sides of the rink (the rear is closed for back-stage purposes) but there is a clear front to the direction of the show. We suggest choosing seats in this area.
Exchange & Upgrade Tickets for Disney on Ice?
We also suggest purchasing through Ticketmaster or through the arena themselves because they can upgrade your tickets easily should you decide you are not happy with where your purchased seats land you.
Arrive early to the show – usually, they let you in about 1 hour before the start. Find your seat, decide if you like it, and give them a call (or head downstairs to the box office if you purchased directly from the arena). They will be able to process the upgrade through their system immediately. This closes 10 minutes before the show starts so it is best to do this sooner rather than later.
Your Thoughts...
Please share your thoughts in the comments or reach out on social media...We would love to hear from you.
Follow Mouse Travel Matters for Disney Parks news, the latest info and park insights, follow MTM on Twitter, Facebook, and Instagram.
You May Also Like…