Last Updated on October 14, 2021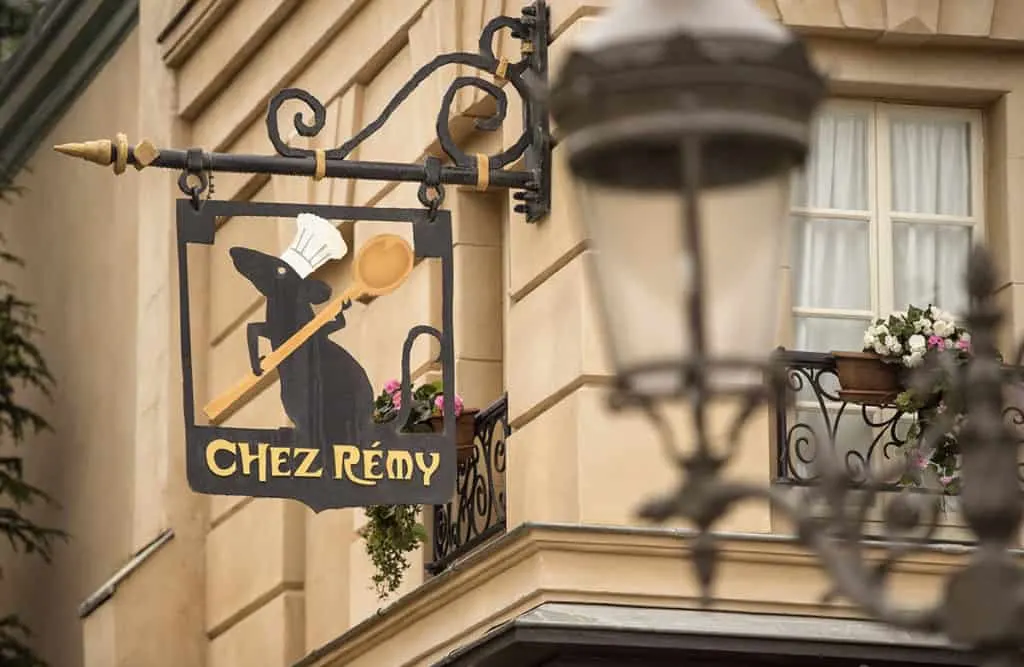 At Bistrot Chez Rémy shrink down to the size of Rémy and feast on French cuisine in this Parisian bistro straight from the world of a Disney Pixar classic.
Atmosphere
Great atmosphere, meals and not too loud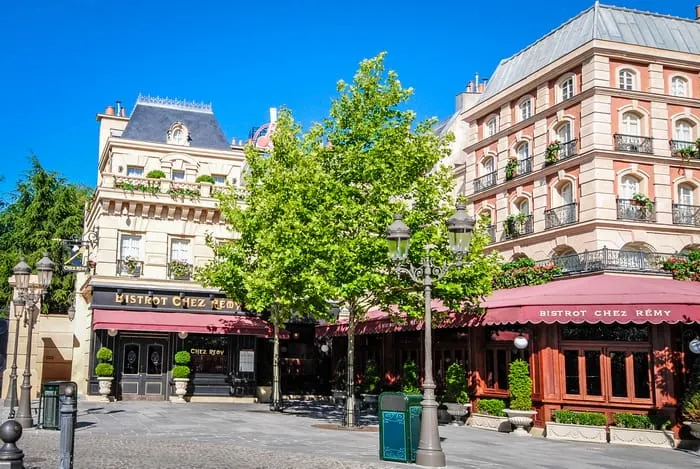 Main Course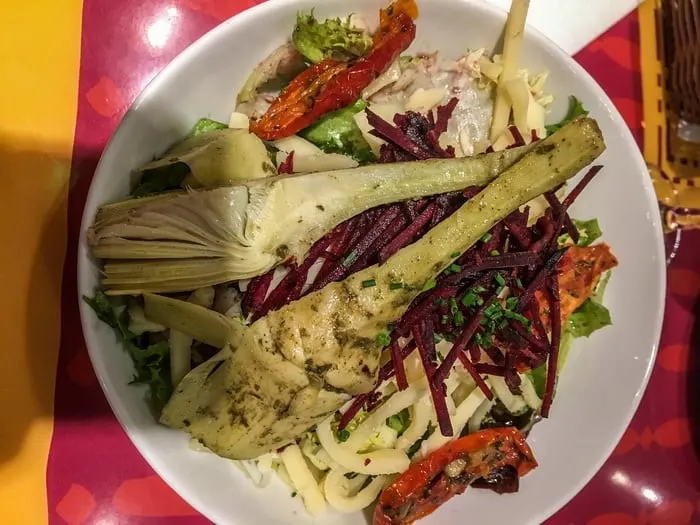 Steak and ratatouille were amazing. fries don't match. don't go with the style of restaurant they are trying to emulate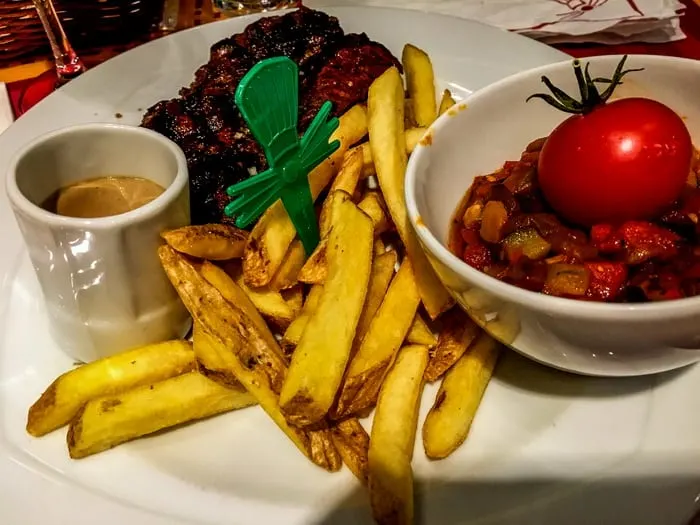 Desserts at Bistrot Chez Rémy
Eclaire for children's dessert. I don't think it was made fresh, as it tasted fairly cold as compared to a bakery… but it still tasted great.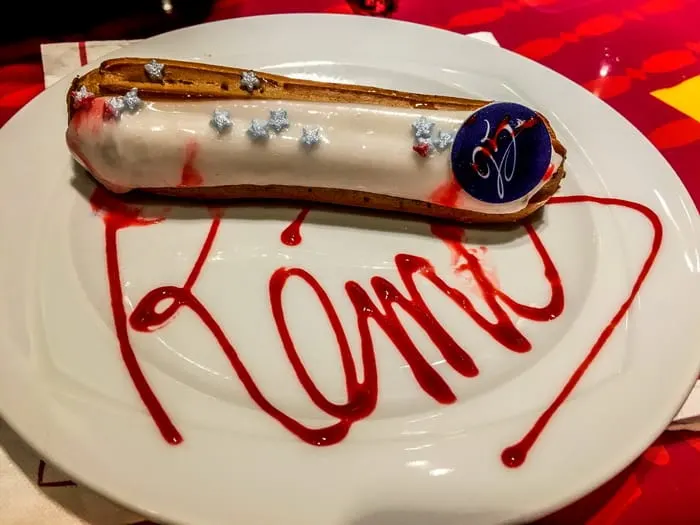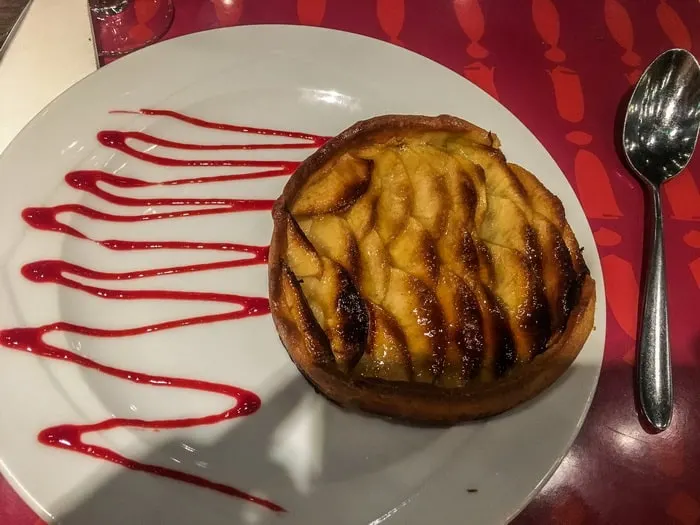 Interior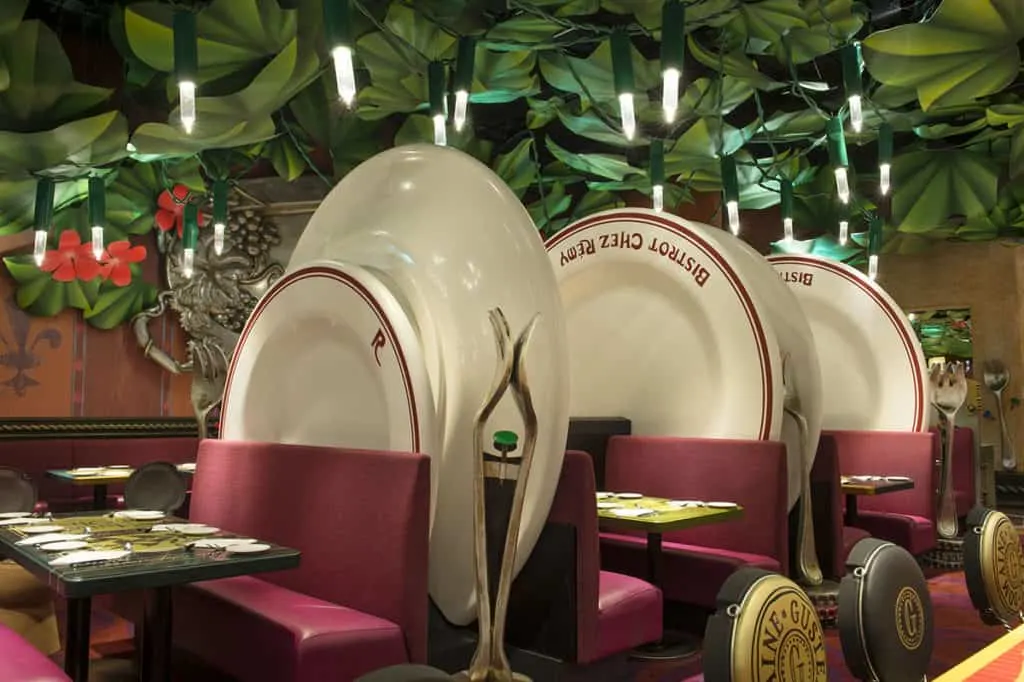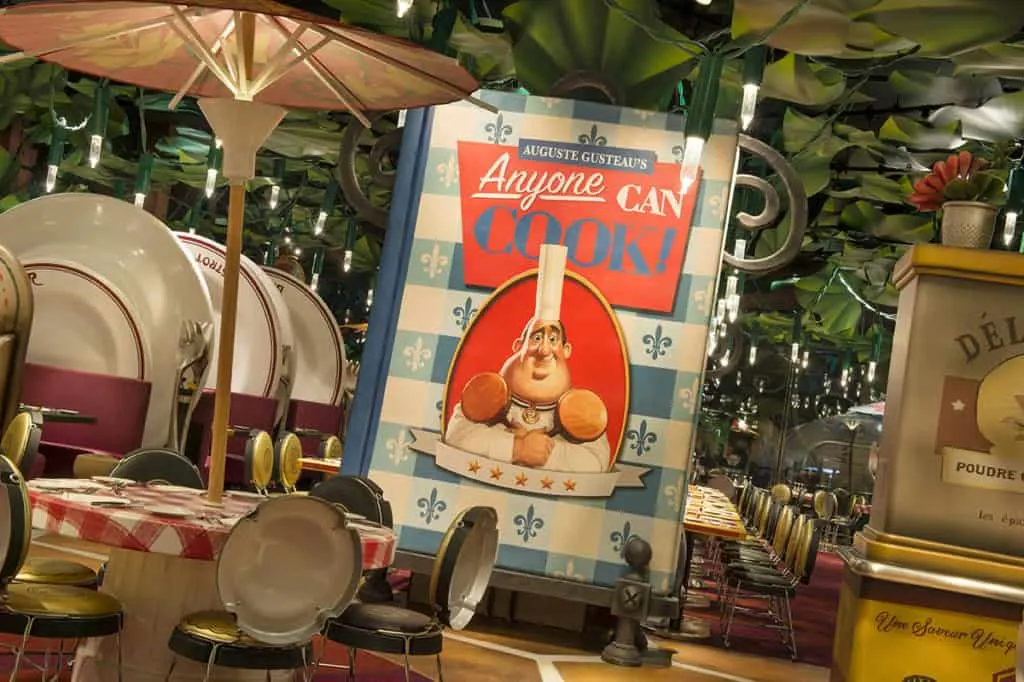 Cost and Overall Thoughts
Took 20 minutes to be asked our order
only 4 menu options, 1 page with 2 options for plus and 1page with 2 options for the premium dining plan.
for a restaurant with a ride, should have some dine-in perk like the garden grill in WDW
two meal options, a little confusing with the way it is laid out on the menu.
Emile Menu has two entre and two starter options. A mix and match menu, only has juice or water.
Not enough food to share with baby, but she will not eat her whole meal.
kids pasta is very light on the sauce. Kids menu; Pasta and ratatouille. We split this between the two kids and there was more than enough
Bistrot Chez Rémy is a very popular restaurant, it is also 1 of only 2 table service restaurants within Walt Disney Studios. With the park closing so much earlier than Disneyland Paris (the main park), Bistrot Chez Rémy tends to close around 6 pm (the last reservation being at 5 pm), unless it is peak season.
Reservations can be made up to 2 months in advance by calling the Dining Reservation Service on +33 1 60 30 40 50 or making a request with Guest Services/City Hall once you have arrived. Last-minute reservations are possible, though do not expect them as they may fill up just as quickly as they become available.
Your Thoughts...
Please share your thoughts in the comments or reach out on social media...We would love to hear from you.
Follow Mouse Travel Matters for Disney Parks news, the latest info and park insights, follow MTM on Twitter, Facebook, and Instagram.
You May Also Like…