Last Updated on December 1, 2021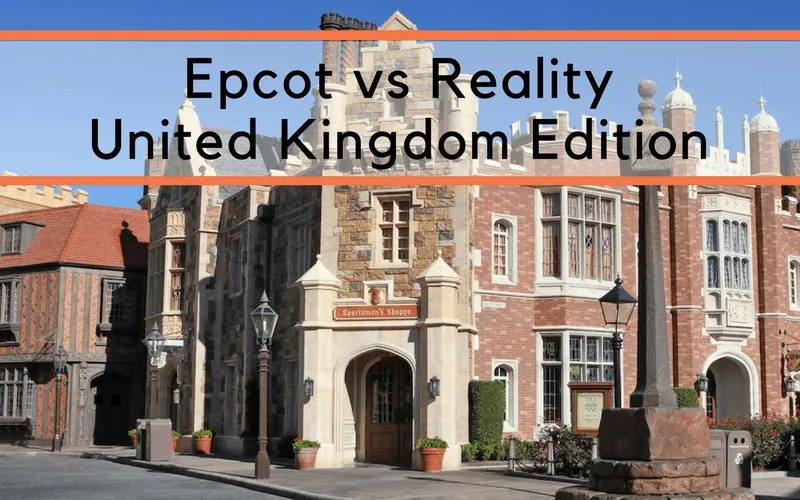 EPCOT vs Reality the United Kingdom edition explores the authenticity of the UK Pavilion at EPCOT in World Showcase.
UK Pavilion at EPCOT
The UK Pavilion at EPCOT does a great job of incorporating a lot of British history through the architecture used and whilst modern-day Britain doesn't look a lot like the pavilion, some things are still very much evident in UK life.
This post may contain affiliate links.
To which I earn a small commission, at zero cost to you!
Find more info in our
Privacy Policy
.
Let's start with the architecture. The pavilion has a thatched cottage reminiscent of the one that Anne Hathaway, Shakespeare's wife, grew up in. We do have thatched cottages in the UK but most of our housing is a traditional brick-built style. Many of the small villages still have thatched cottages and tourist areas, such as The Cotswolds, which have retained their traditional charm and are beautiful places to visit. The pavilion gives a nod to Hampton Court Palace (home of Henry VIII) with the red brick exterior of Sportsman's Shoppe and the lighter brickwork on the opposite side of the building always makes me think of The Tower Of London.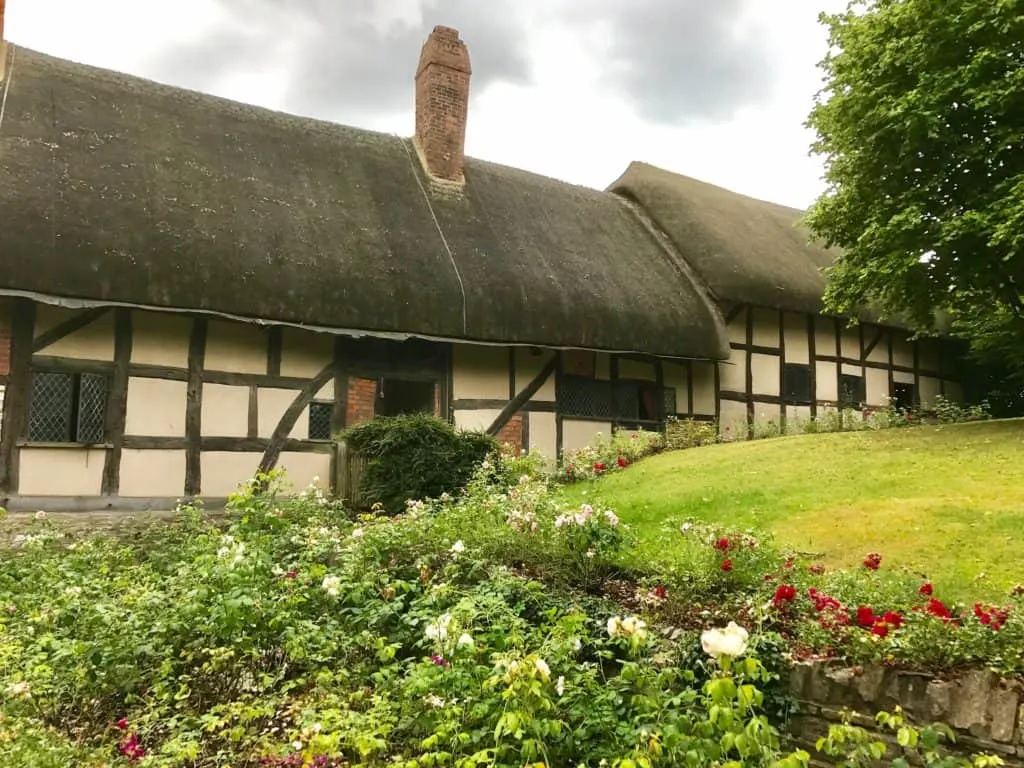 Stepping through the doors of the Rose and Crown it's as if you've been transported straight into a traditional British pub – it's exactly what they look like inside! Sadly these days our pubs aren't quite what they used to be and the traditional look is giving way to more modern 'gastro pubs' with more of a restaurant feel to them.
On the subject of the Rose and Crown, our bar staff (servers) don't wear outfits like the ones worn in EPCOT, they are very traditional and not something that has been seen for many, many years!
My favourite part of the UK pavilion is the gazebo – or the bandstand as we call them over here. There aren't many bandstands still standing these days, but you do find them in the coastal towns and in some of the larger parks. I love the bandstand because it always makes me think of Mary Poppins.
Probably the most iconic symbol of the UK has to be the red telephone boxes. Since the rise in popularity of mobile phones, most phone boxes have disappeared from our streets, but there are still some red phone boxes to be found. Some are used as actual phone boxes, others as art installations and others have been put to more creative uses, I have even seen one that is used as a library!
I do feel that the pavilion is lacking in its inclusion of Scotland, Northern Ireland and Wales. There are traditional items from each country available to purchase, such as tartan and love spoons, but would be great to see more representation of each country.
The Imagineers could include something about our famous Scottish golf course, Gleneagles, the Welsh mines and The Giant's Causeway. All would be fantastic additions and would make it feel much more like the UK, rather than being more England with a dash of the rest.
The UK pavilion has a few hidden gems that it would be remiss of me not to mention; firstly there are some great character meet and greets available here. Mary Poppins and Alice In Wonderland are regularly spotted and if you go inside the gift shop and right to the back of the store Winnie The Pooh and his friends can sometimes be found and usually without a queue too! Secondly, the maze is a nice way to spend a few minutes and to allow children to run off a little steam. Lastly, if you want to see a few surprises in this pavilion take up the Agent P mission and choose the UK as your starting point.
So whilst the UK pavilion may not be exactly true to life these days it is still most definitely worth a visit next time you are wandering around the World Showcase and if you want a taste of the UK, pick up one of our chocolate bars that are for sale – the Crunchie is my favourite!
This post was written by…
Sam of Memories and Mayhem


Your Thoughts...
Please share your thoughts in the comments or reach out on social media...We would love to hear from you.
Follow Mouse Travel Matters for Disney Parks news, the latest info and park insights, follow MTM on Twitter, Facebook, and Instagram.
You May Also Like…