Last Updated on April 1, 2020
Concierge Suite Service
If you're staying in a Club Level room with special dedicated concierge service, you'll want to tip according to your usage of the service, the length of your stay, and the number of people in your party. Fifty or 100 dollars, or much more, is not unheard of if you've made extensive use of their personal attention.

Tipping Mousekeeping at Disney World
The maid/housekeeping service at Walt Disney World is often referred to as Mousekeeping. These service Cast Members do accept tips. It is customary to leave $1 per day per person in the room for the housekeeper. Be sure to clearly label cash as a tip for the housekeeper, so they are sure to know it is for them.
There are several cute envelopes and thank-you notes available online that can be used to clearly designate that money is being left as a tip. Here are a few examples of Mousekeeping Envelope printables.
Bars / Lounges
If you're just having drinks, $2-3 dollars per drink is the right amount. If you're also getting food, go with 18-20%.
Room Service (in-room dining)
A gratuity of 15-20% is customary in all room service situations, and Disney is no different.
Salon and Spa Services
A 15-20% gratuity is typical for spa services. This includes the services at the Harmony Barber Shop, Bibbidi Bobbidi Boutique, and the Pirate's League in addition to resort spa locations. (Note: the Harmony Barber Shop only accepts cash tips.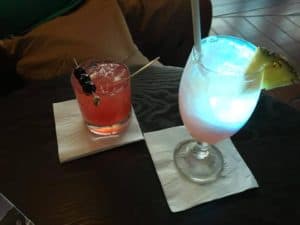 Regardless of your personal feelings on tipping, don't take that out on service industry workers in tipped positions.
Your Thoughts...
Please share your thoughts in the comments or reach out on social media...We would love to hear from you.
Follow Mouse Travel Matters for Disney Parks news, the latest info and park insights, follow MTM on Twitter, Facebook, and Instagram.
You May Also Like…
Everything You Need to Know About Going to Disney World
26 Tips for Walt Disney World First Timers
Is Early Morning Magic worth the extra expense? – The Trip Report
Walt Disney World Confirms New Option to Add More FastPass+ Selections