Last Updated on October 17, 2022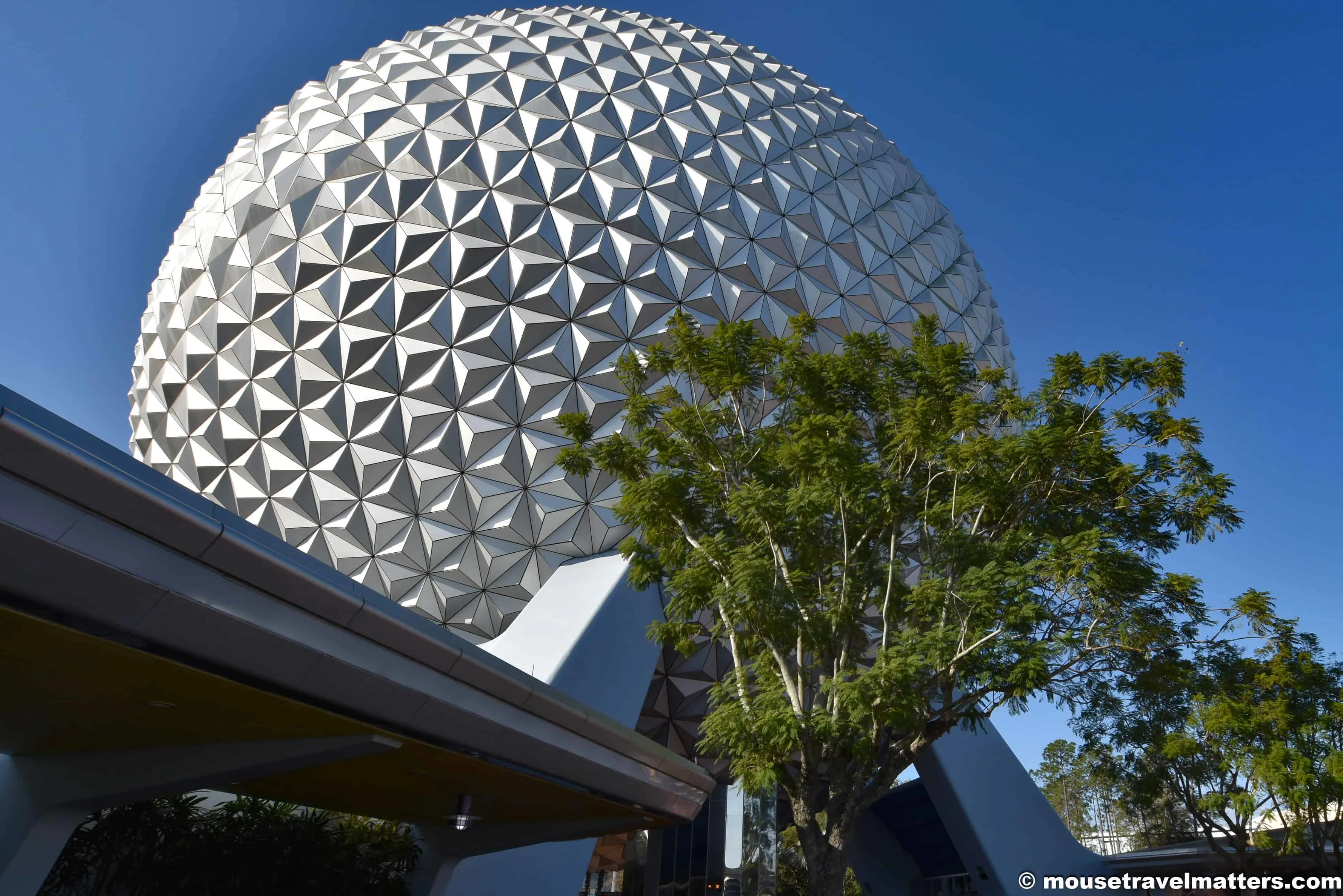 Do your Disney World memories include waiting in an endless line for Splash Mountain, handing over cash for popcorn, or misplacing a hotel room key? Get ready, because the landscape has changed so dramatically, that believe it or not, those practices are all stuck in the past.
If you haven't been to Walt Disney World in the past few years, brace yourself. Even if you're a Disneyland Paris regular, visiting the Florida parks is a whole different game.
Haven't been to the Florida parks in a few years? Here's a cheat sheet to get you up to speed.
Disney Genie
Available for all of our guests right in the My Disney Experience app, the complimentary Disney Genie service offers new features that let you create your best Disney day. These features include a personalized itinerary creator that effortlessly and smartly maps out an entire day inspired by the things you tell us you love – helping you make the most of your park time so you can have more fun.

Walt Disney World
Disney Genie+
Disney Genie+ is a paid service, $15++/day/ticket holder (because children under 3 are guests but not ticket holders) will allow guests to book same-day reservations for top attractions, one at a time, as well as PhotoPass, and add-ons.
Lightning Lane
Since not all rides are made equally, there are a handful of top-tier rides that just aren't included in the Disney Genie + system. This will require a separate purchase, though one is not dependent on the other. Guests are welcome to purchase Lightning Lane without Disney Genie +.
Lightning Lane is an a-la-carte-style reservation system in that guests will be asked to pay per ride, not for a selection of rides. And they can only pay for two rides via Lightning Lane per day, and never the same ride twice.
FastPass+
Once upon a time, all guests had to wait their turn and enter a standard queue before being able to ride an attraction. Then Disney made it possible for guests to secure Fast pass tickets – jumping to the front of the line, but only gave out so many per day and they were for specific times.
Now, Disney has done one better and made it possible for guests to book these rides up to 60 days in advance. Fast Pass+ is the new program, sort of like Fast Pass version 2.0, which has the ability to make or break many people's vacations, especially during high-crowd months.
My Disney Experience
My Disney Experience is the name of the Smart Phone App reservation management system that keeps all of your information in one place.
Within My Disney Experience, guests are able to manage their reservations, dining choices, Photos, Fast Pass selections, check on their room charges and so much more. There isn't much about Disney that won't lead back to "check the (MDE) app"
Disney's MagicBand System
MagicBands are a terrific piece of technology. A fun-looking watch-type wrist accessory with no other purpose than transmitting and receiving information for Disney and displaying it in My Disney Experience. You can use MagicBands to enter the parks – instead of a paper entrance ticket – scanning for Fast Pass access, collating photo pass pictures, unlocking your hotel room door, and charging purchases to your room. It serves as an all-access pass instead of carrying around multiple keys (or key cards).
MyMagic+
MyMagic+ is the umbrella term for Walt Disney World's technologically enhanced booking options which include FastPass+, MagicBands, and My Disney Experience.
MyMagic+ is a way to seamlessly integrate various aspects of the Walt Disney World experience into one system, making dining and FastPass+ reservations via the My Disney Experience app, and redeeming FastPass+, charging expenses, and opening their hotel room doors (among other future functionality) with their MagicBands.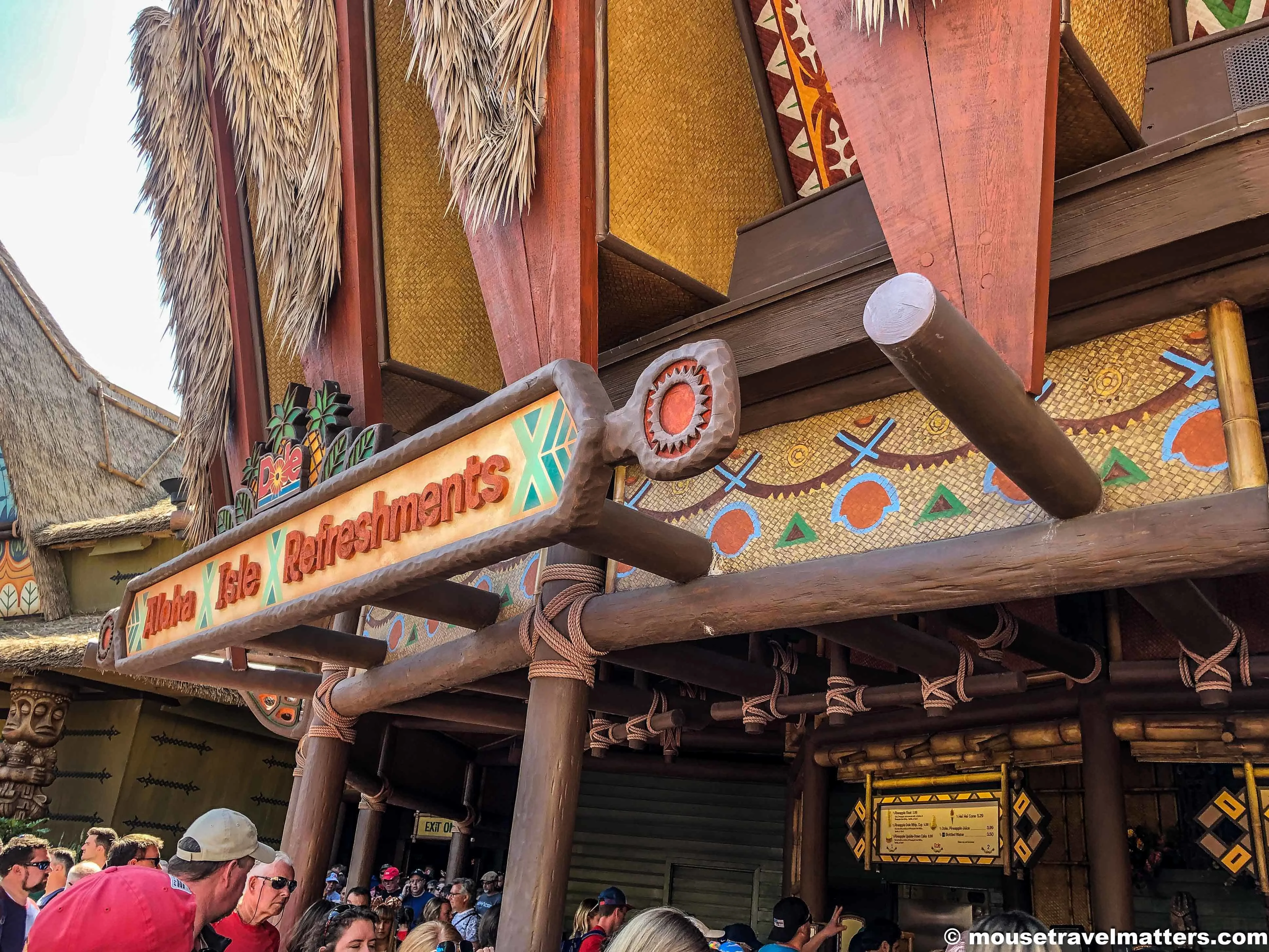 Disney Springs
The area formerly known as Downtown Disney has gone through a multi-year transformation to become an entertainment, shopping, and dining district with four "neighborhoods" offering live music, interactive experiences, nightlife, and kid-friendly activities.
Disney Vacation Club (DVC)
A time-share program for Disney deluxe and Vacation club resorts. Whether you buy Disney Vacation Club points straight from Disney, from a third party resale or rent DVC points from club members, there are a ton of perks associated with being a DVC member.
DVC resorts (Villas) tend to have larger rooms, multiple rooms per Villas, full kitchens and better proximity to the Parks. Those with large families or guests that tend to visit often and "like the finer things in life" tend to be DVC's target audience.
Times Guide
A rectangular billfold available at the front of the park upon entering that provides park hours, entertainment times, ride closures, and parade details on a weekly basis.
Early Morning Magic
Early Morning Magic is a ticketed event (that means it costs a ton of cash, on top of the regular entrance ticket needed to enter the Park) that allows guests to ride a selection of popular rides without the traditional crowds. Early Morning Magic is currently only available for the Magic Kingdom and Hollywood Studios.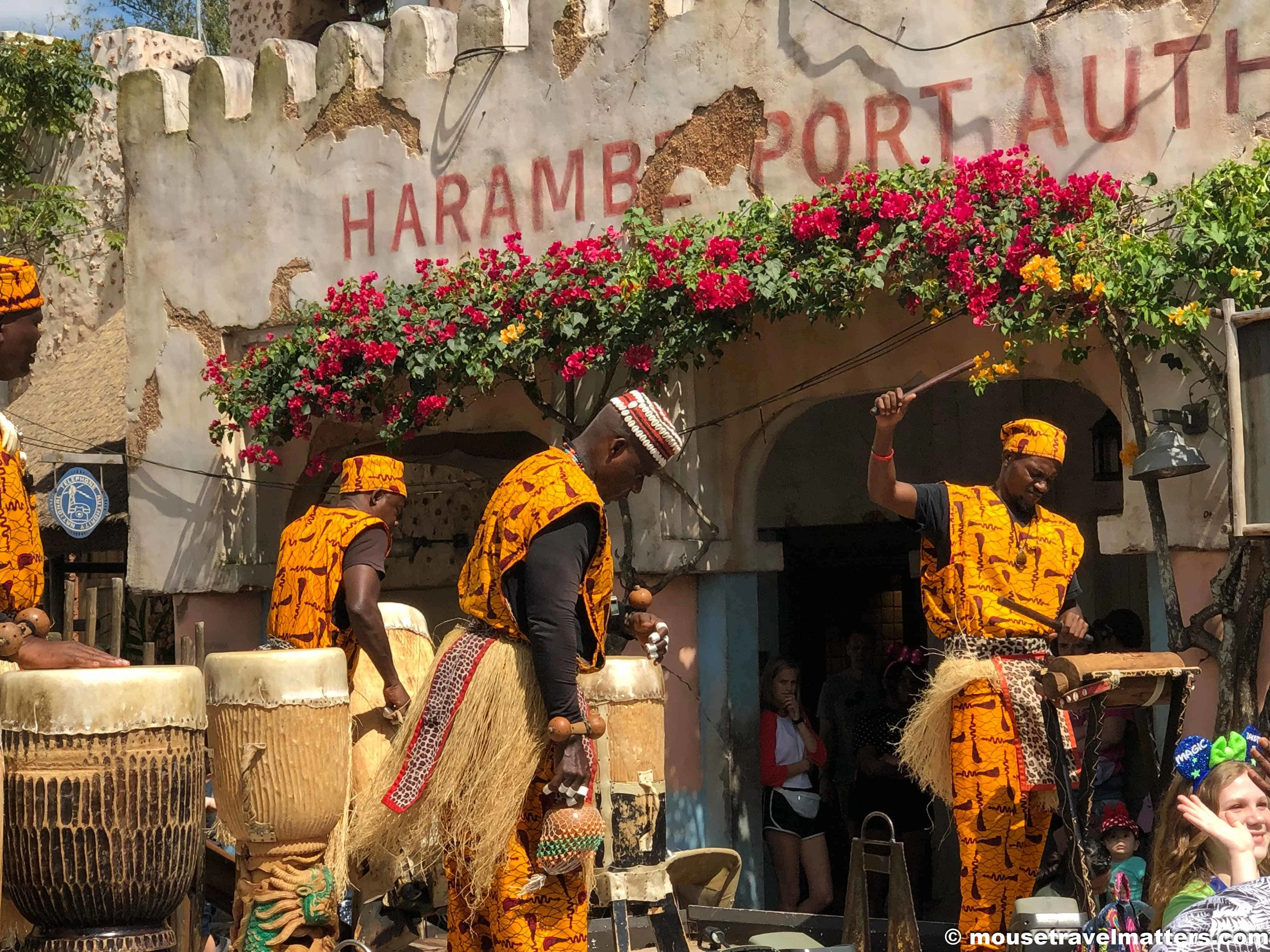 Extra Magic Hours (EMH)
Extra Magic Hours, on the other, are complimentary additional time within the parks, with a valid entrance ticket, to those guests staying at a Disney resort or participating Disney Springs resort.
Extra Magic Hours are available before the parks open, known as Early Magic Hours, or after the Parks have closed, known as Evening Magic Hours. The days and hours change on a seasonal basis and guests should consult Walt Disney's Times Guide or website for specific planning information.
Disney After Hours
Disney After Hours is another ticketed event for Disney Parks but this one is often referred to as a Hard Ticket event because entrance tickets are not required on top of the cost of the event itself.
Disney After Hours, unlike Early Morning Magic, actually allows guests to explore the entire Park without restrictions. It costs more and is not as often but can easily be substituted for a traditional Park day if it is within your budget. Disney After Hours is also available for all 4 Parks.
Hidden Mickeys are literally what they sound like; Mickey head silhouettes hidden in plain site.
Magic Your Way
A Disney vacation package that allows guests to book hotel stays, purchase park tickets, and choose a Disney Dining Plan as one reservation.
PhotoPass
Photo pass is the name of the photographers and act of taking and storing your photos. There is no purchase necessary, simple queue for a character or find a photographer within the parks, scan your Magic Band and ask for a picture.
You can view your pictures in My Disney Experience and decide if you want to buy one or all.
Check out everything photograph related.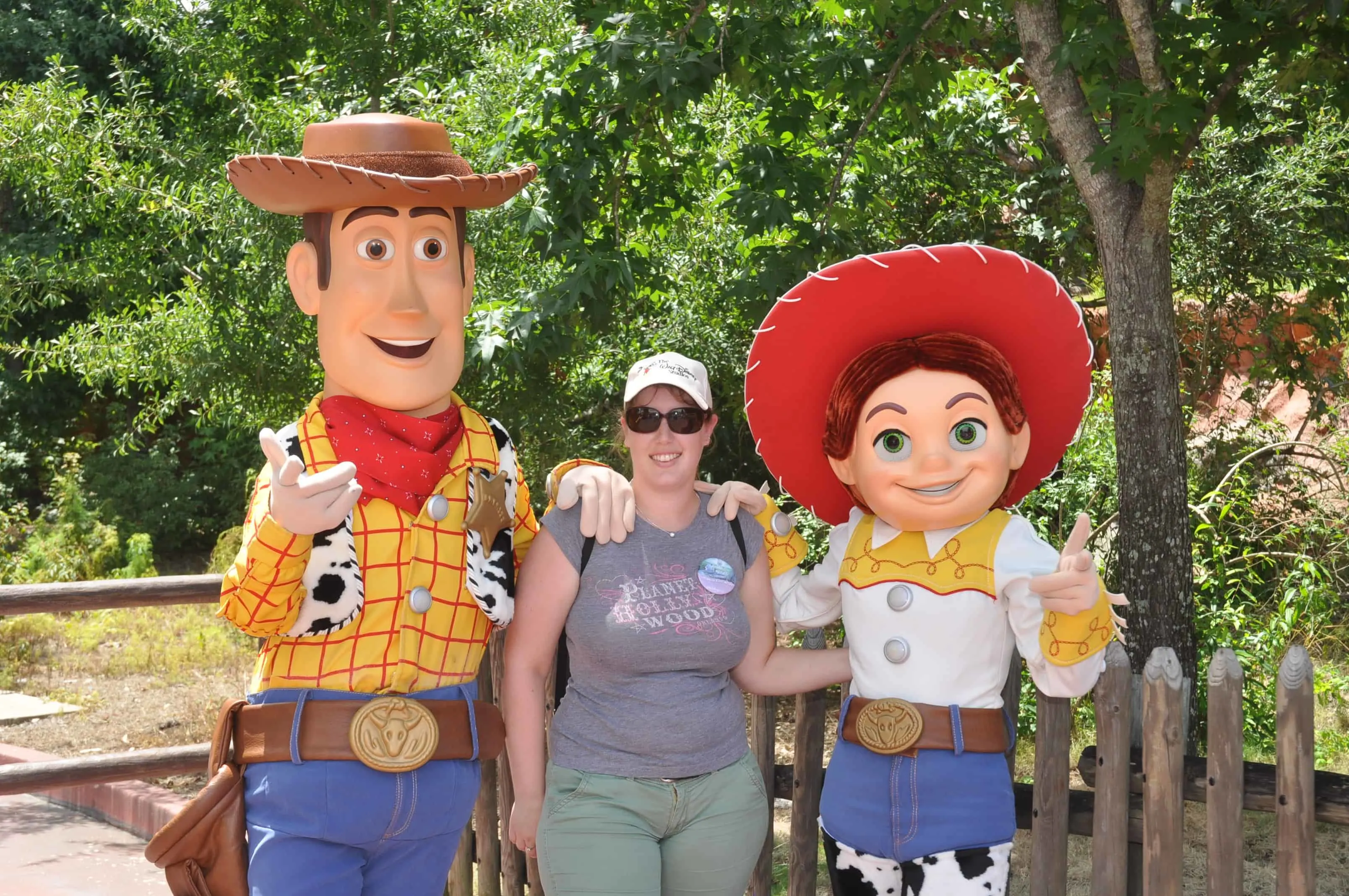 Memory Maker
Memory Maker is the purchasing program that allows Photo Pass images to be downloaded to your home computer or smart phone. Memory Maker can be purchased in advance for a slight discount or once you arrive.
Pin Trading
Pin Trading is the act of providing a pin and taking a pin of equal or slightly greater value from a Cast Member. Pins can be bought within the Parks or online from authentic or third party sources.
Pins are traditionally displayed on a Disney Lanyard.
Rider Switch
Rider switch or Child Swap is a program offered to parents of young children that can't or don't want to ride certain rides. One Parent queues, while the other Parents sits behind with the child. Parent 1 rides, comes back to watch the child while Parent 2 takes their Rider Switch pass up the Fast Pass lane and skips the queue in order to ride. Essentially, Parent 1 does the queuing for 2 people. Parent 2 is able to take up to 2 other guests with them so child #1 is able to ride twice while child #2 takes a long rest in the Parks.
Shop Disney Parks
A standalone mobile app that makes navigating on-site shops much easier. By utilizing the app, guests can locate additional clothing sizes, check stock of items at different gift shops, locate medicine and other necessary toiletries, as well as find packaged food and beverage items, making the search for sundries more seamless.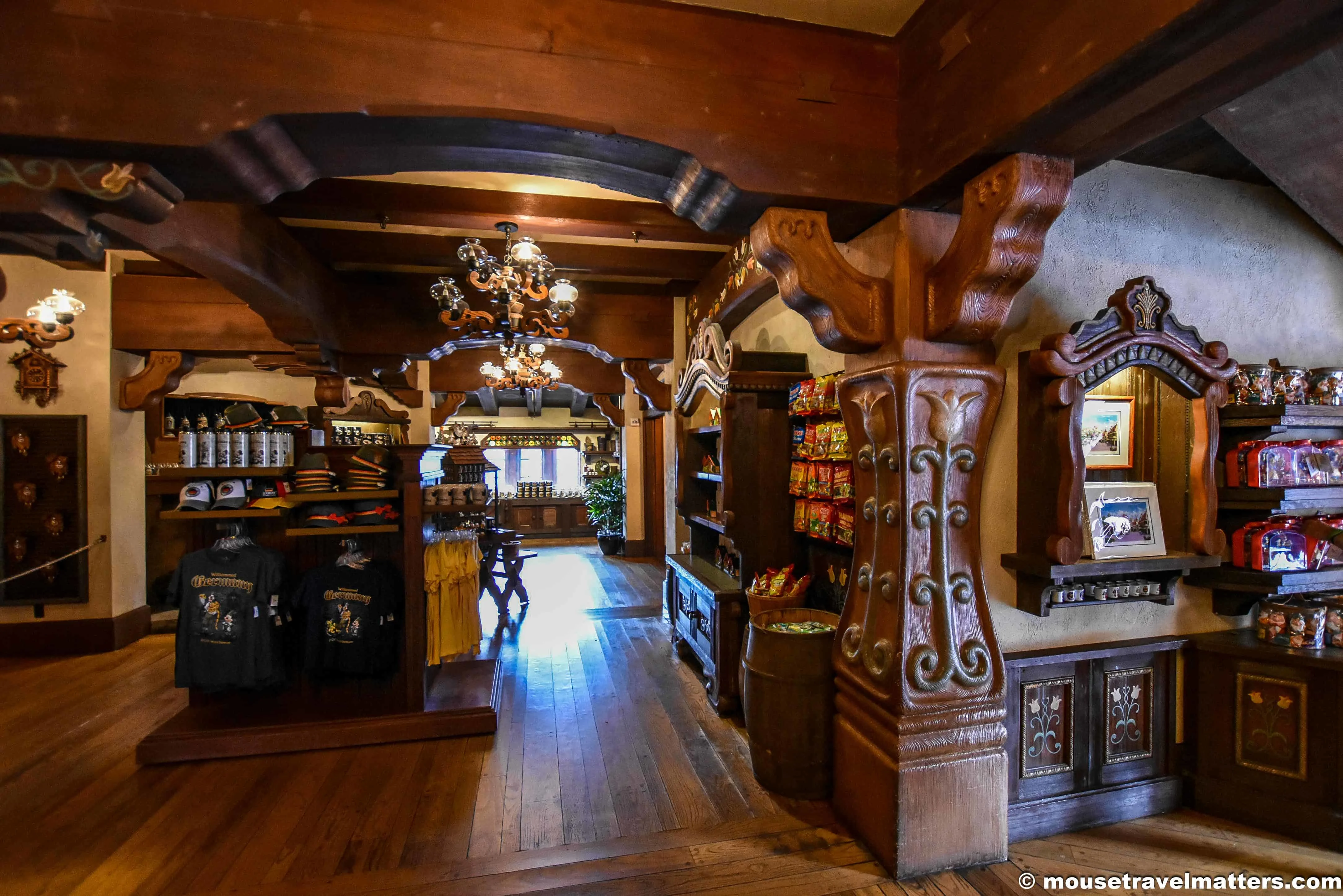 Single Rider Line
Single Rider Line is a special queue only for those willing to separate from their group in order to get on the ride quicker. Single riders will take up the free seat on a ride that is created when a party has an odd family size.
Standby Line
The general admittance line for all rides at Walt Disney World parks, with estimated wait times listed at the point of entrance.
Split Stay
Split Stays are when guests split their stay between numerous hotels.
Resort Hopping
Resort hopping is the act of visiting another resort for the purpose of shopping, eating or exploring.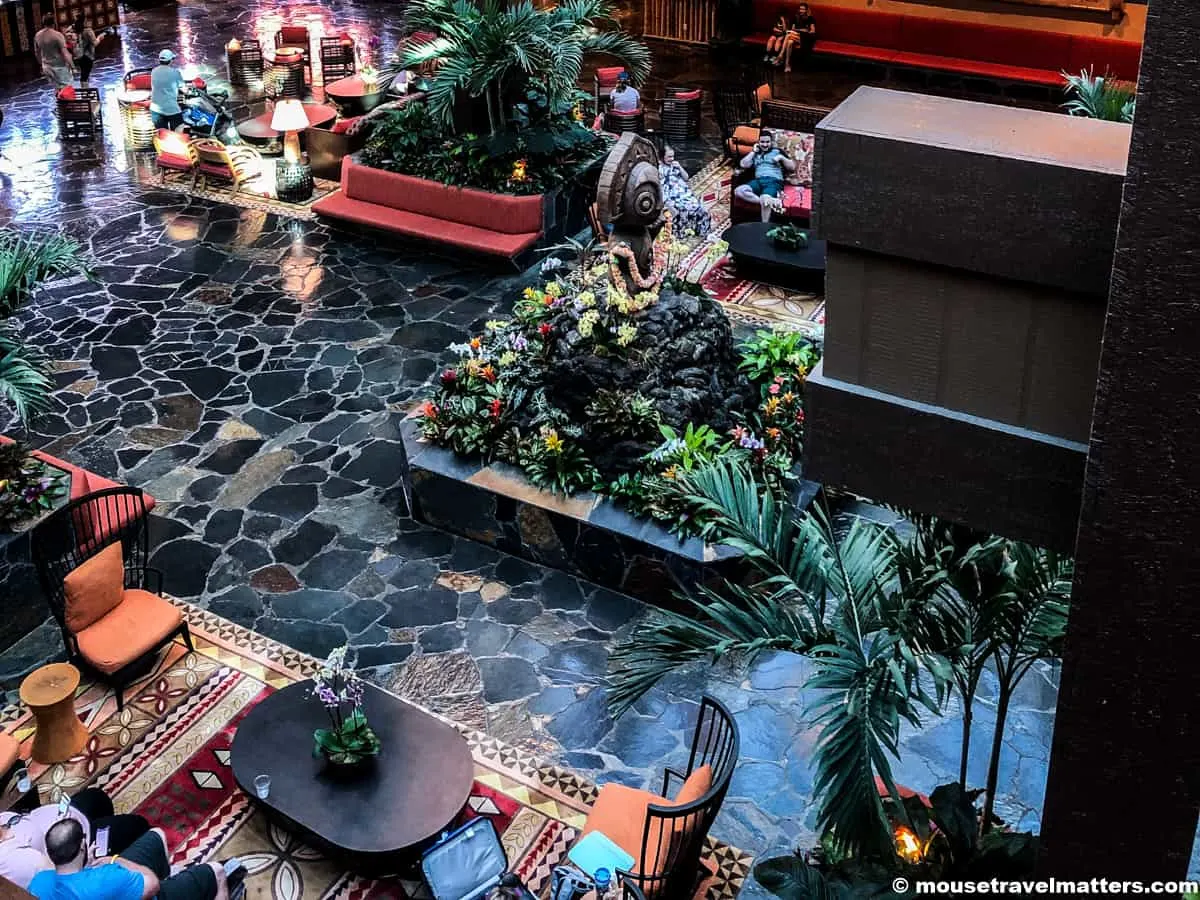 Advance Dining Reservations (ADRs)
Many sit down or table service restaurants require reservations made in advance. Advance Dining Reservations is the program that allows guests to make such reservations.
Tables In Wonderland
Tables in Wonderland is a dining discount program that offers 20% off food and drinks (including alcohol) at over 100 restaurants throughout the Walt Disney World Resort, as well as complimentary parking for dining purposes. Membership is limited to Florida residents, annual and seasonal pass holders, and Disney Vacation Club members.
Disney Dining Plan (DDP)
Disney Dining Plan is a complex dining system where guests pre-purchase dining credits that can then be exchanged for meals or snacks within the parks. There are 3 tiers of Disney Dining Plans available, each offering more than the previous tier, at an additional expense. Not all meals are available under the program and it takes a considerable amount of planning to make sure guests get their money's worth in terms of meal selections.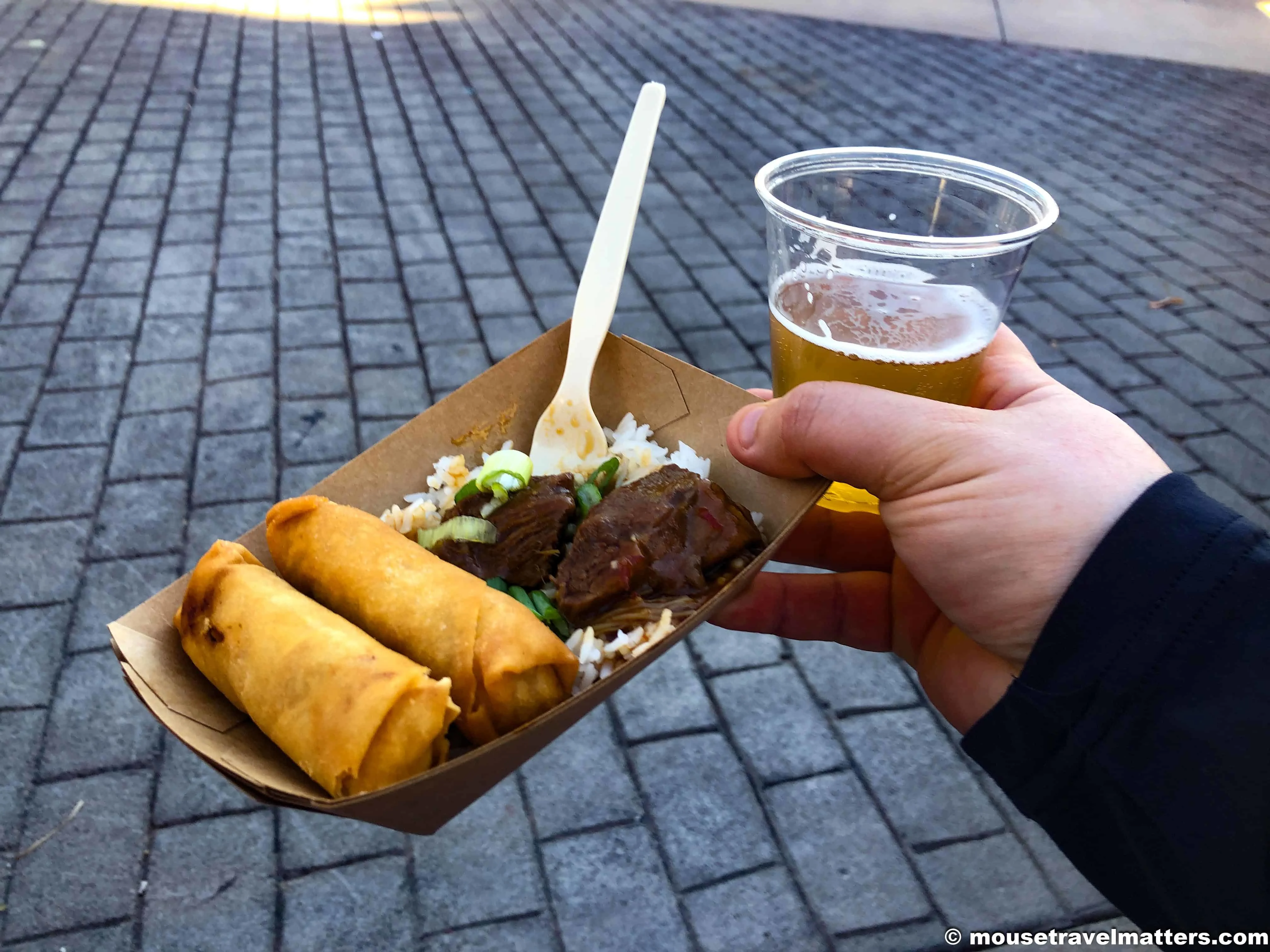 Mobile Ordering
Mobile Ordering is the process by which guests can pre-select meals at dining locations throughout Walt Disney World. Food is not prepared in advance, simply ordered and paid from your phone instead of at a cash register.
Walt Disney World Transportation System
Disney offers onsite guests complimentary and extensive transportation between their resort and Disney Parks. This consists of buses, Monorails and ferry boats.
Disney's Magical Express (DME)
Disney's Magical Express is the coach that brings onsite guests to and from the airport. The Magical Express can take guests to their resorts, but not the Parks, as well as Port Canaveral, and back for those wishing to catch a Disney Cruise. Disney's Magical Express will also take guests from their hotel to the cruise; such a Disney Vacation is called a Land and Sea holiday.
Minnie Vans
Minnie Vans are Mini Vans painted in red with white polka dots to emulate Minnie Mouses dress, clever. They are a paid-for private transportation system that is able to bring guests from their hotel to the Parks, between Parks and to the airport. Minnie Vans can be accessed via the Lyft app and has car seats available upon request.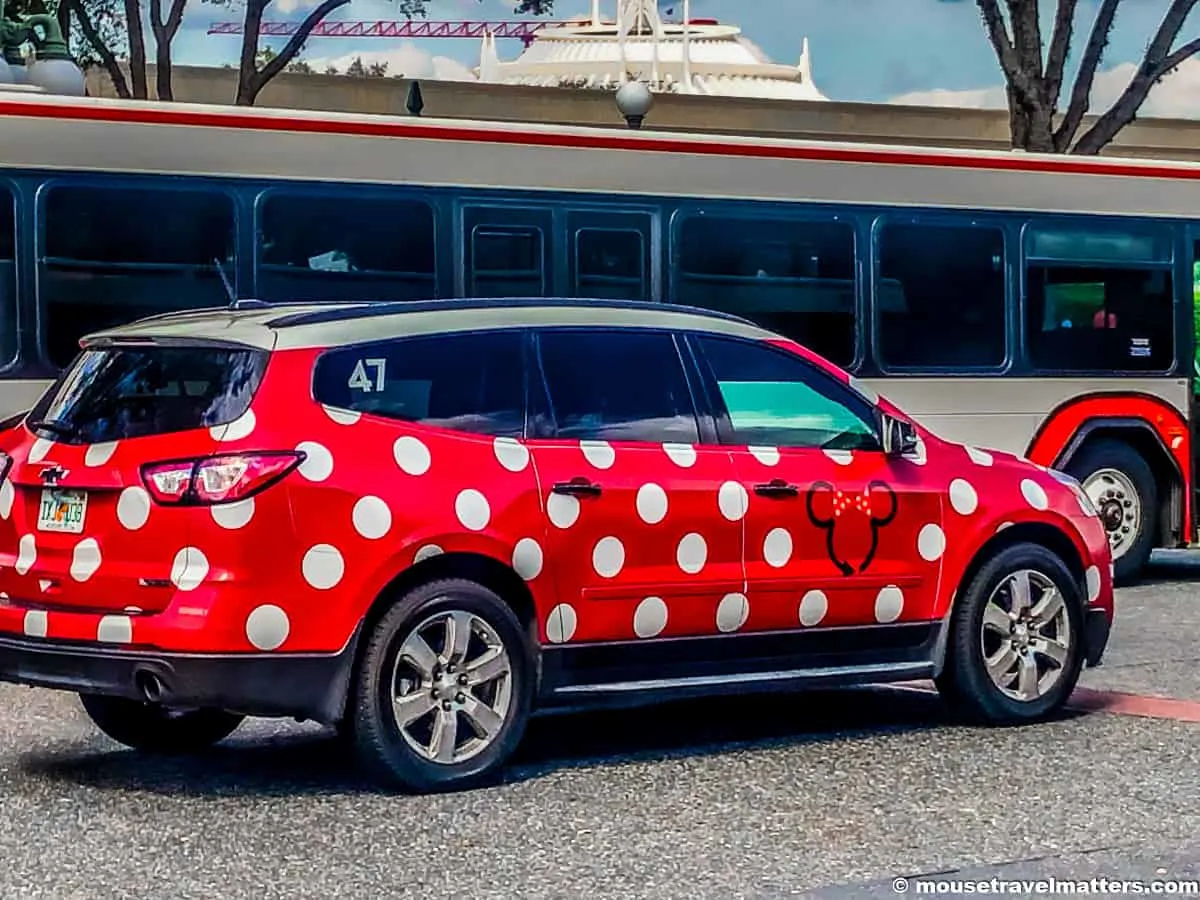 Play Disney Parks
An app that utilizes ride queues and locations within Walt Disney World and Disneyland Resort parks for family-friendly multi-person game play, as well as collectable location badges and Apple Music-backed playlists.
Disney Bounding
Since guests over the age of 12 are not permitted to wear costumes within the Parks, guests have resorted to dressing similar to their favorite costumes in order to get into the Disney spirit.
Disneybounders dress up in stylish, everyday outfits (known as Disneybounds) that are simply inspired by a particular character.
Walls of Disney
There are various walls within the Disney Parks that have been painted in a way that attracts photographers and instagramers alike. They were intended to be part of the overall theme of the Park but ended up taking a life of their own, sometimes generating their own independent queue while families wait their turn to take a photo against "the walls".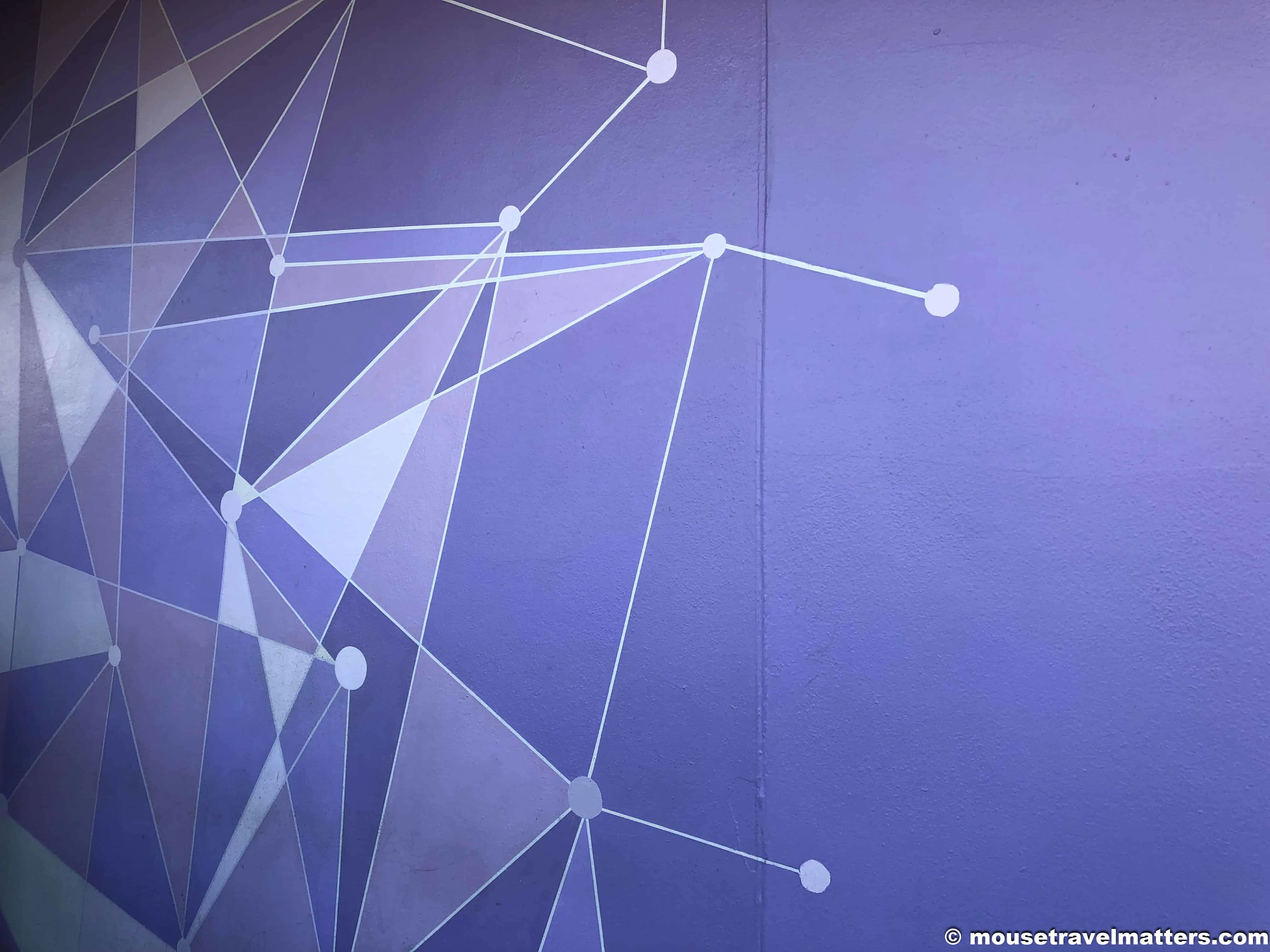 Your Thoughts...
Please share your thoughts in the comments or reach out on social media...We would love to hear from you.
Follow Mouse Travel Matters for Disney Parks news, the latest info and park insights, follow MTM on Twitter, Facebook, and Instagram.
You May Also Like…
What To Do On Your Disney World Arrival Day
12 Things You Should Never do at Disney
Best Shoes for Disney & Theme Parks 2019 Men, Woman, & Kids
How to Pack the Perfect Disney Park Bag Ever!