Last Updated on March 23, 2020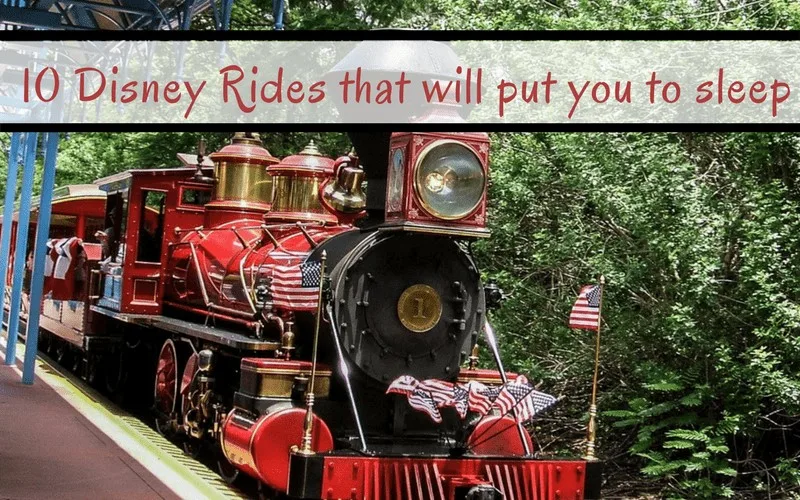 Here are the top ten Disney World rides that will put you to sleep, or not, we love these rides and they are certainly comfy for resting.
This is not even remotely a jab at any of them, but merely an assessment of the napping opportunities associated with them.
This post may contain affiliate links.
To which I earn a small commission, at zero cost to you!
Find more info in our
Privacy Policy
.
Maybe that line for Mickey was just a bit too long, or you were forced to be the first one in the park at 9. If this is you, I highly recommend grabbing a coffee ahead of time and enjoying each of these attractions.
10.
Gran Fiesta Tour Starring The Three Caballeros
This one is a bit of a long shot, but it could work. This ride is a dark, slow-moving boat ride. The gist is that José Carioca and Panchito are searching for the missing Donald Duck.
The noises of the Mexican highlights might be a bit distracting, but hey, it's a break nonetheless. Plus, your brain will probably already be in the sleepy mode because of how dark the Mexican Pavilion is. You may not feel super refreshed afterword, but this is definitely worth the siesta.
9.
Ellen's Energy Adventure
I know, I know: this ride can be extremely loud. But here's my rationale: it's 45 minutes of a dark, slow-moving ride. That's gold for napping enthusiasts. The ride travels back to the time of dinosaurs with Ellen DeGeneres as your guide and a special appearance by Bill Nye the Science Guy.
While this ride is silly and fun, it's a bit outdated and arguably too long. If you can tune out the loud-factor, we are sad to see this ride leave as this will probably be the longest rest you get while on your vacation
8.
Walt Disney World Railroad – Main Street, U.S.A.
Okay, to be honest, I didn't think these counted as rides but evidently they do. The most famous railroads in the parks are in the Magic Kingdom. The Main Street, USA, Frontierland, and Fantasyland Railroad stops are classic Disney essentials. Walt Disney loved trains, so it's only fitting that they are featured in the parks.
These trains loop the park, providing a scenic tour of the Magic Kingdom or simply a handy way to quickly get around. There is also the Wildlife Express Train in the Animal Kingdom that travels to Rafiki's Planet Watch and gives the passengers behind-the-scenes looks at the inner workings of the animal conservation in the park.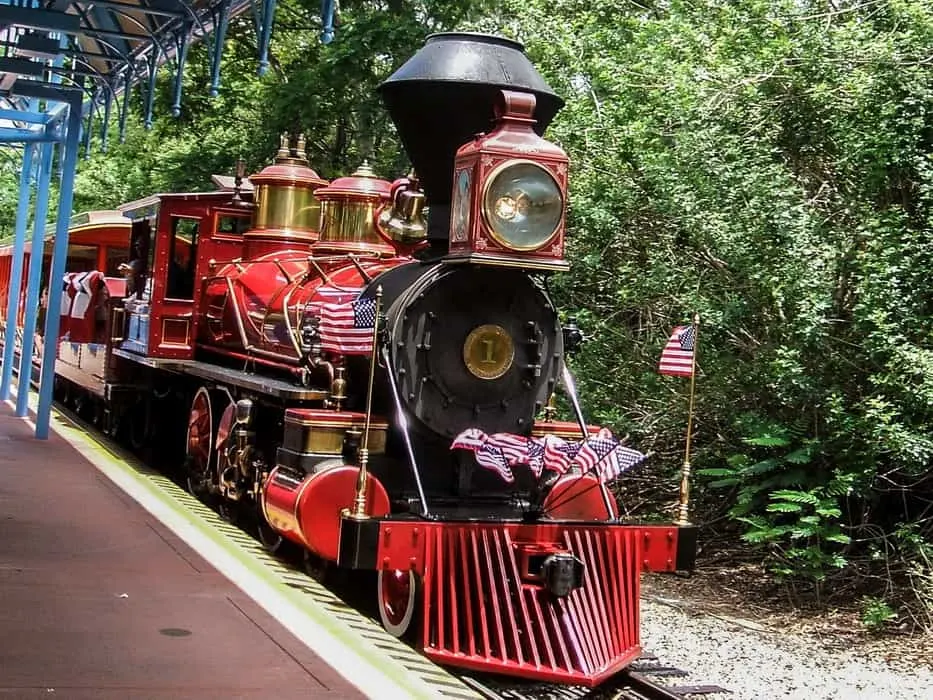 These are fun and really convenient but let's be honest: they are an absolutely beautiful way to take a catnap.
7.
The American Adventure
We, the People
Here's an attraction that is perfect for napping purely because of the dark theatre aspect. However, before the actual movie, make sure you come early to listen to the Voices of Liberty; they are amazing and will keep you alert for sure.
In the actual theatre, animatronics and film footage and songs present the story of how America came to be, narrated by Benjamin Franklin and Mark Twain.
You are taken to the landing of the Mayflower to the Boston Tea Party to the Civil War to the Great Depression, all of which stirs the patriotism within you, if you are awake, that is.
6.
Walt Disney's Carousel of Progress
For a true Disney geek, this attraction is a historical gem. Being the original idea that Walt Disney presented at the 1964-65 New York World's Fair, it holds a dear place in the hearts of Disney fanatics.
This attraction is a 20-minute long shown in a revolving theatre that was revolutionary at the time of its construction. An animatronic family takes the audience through the technological evolution of the 20th century.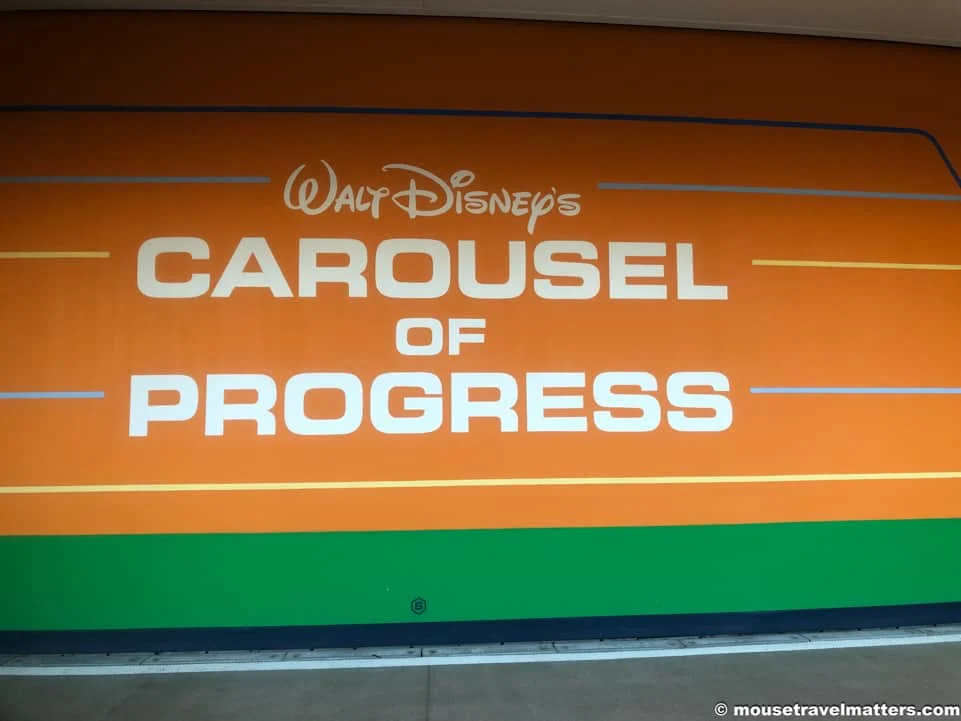 We see how this family adapts to the ever-changing world and the challenges they face like having to change the blown fuse every time they turn it on to paint mixers going awry.
While the story is cute and fun, the theatre is dark and moves, making it incredibly easy to slip into temporary oblivion as my grandpa used to do when he wasn't singing along to the theme song. On the plus side, the Carousel of Progress gives you a great, big, beautiful nap.
5.
Impressions de France
This one needs an extra warning: I LOVE this movie and I never fall asleep in it. However, this is the perfect contender for a nap. Since it is, in fact, a movie, the theatre chairs are comfortable and perfect after walking the EPCOT march.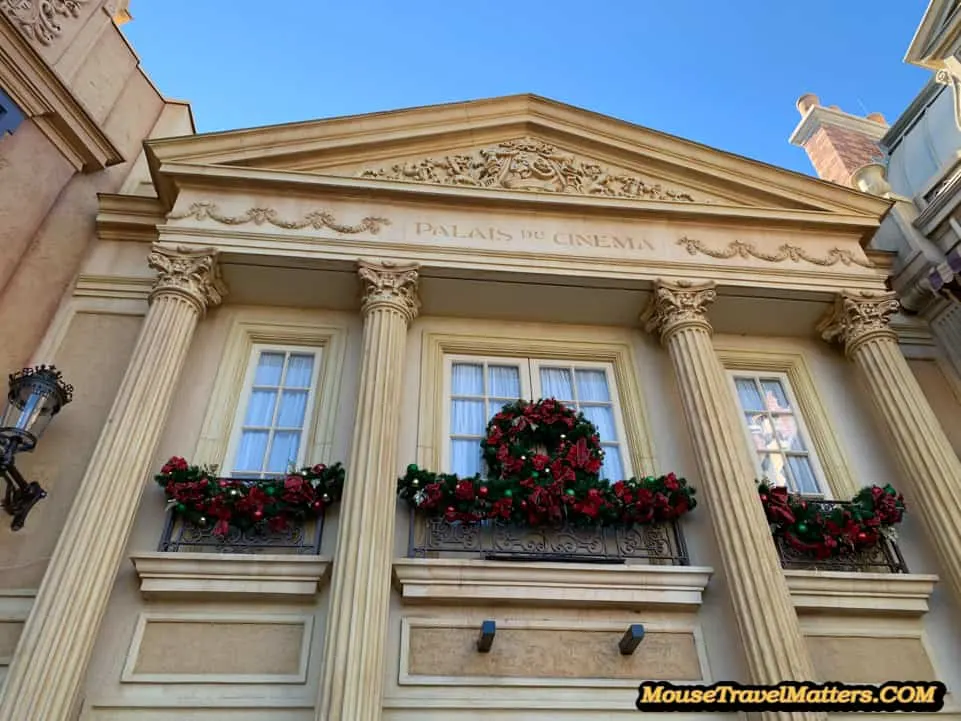 As the room darkens, the soft, beautiful music begins. The movie takes you through a tour of the highlights of France. The score lulls you as the melodies of well-known French masterpieces fill the room.
Comfy chairs plus a dark room plus gorgeous music equals a glorious nap. Impressions de France is 18 minutes of happiness.
4.
Spaceship Earth
Here's another great ride for entertainment but also for rest. Spaceship Earth takes you on a journey through time in the dark…on a slow-moving vehicle. Unfortunately, it's very easy to get sleepy. If you do stay awake, a great history lesson can be learned!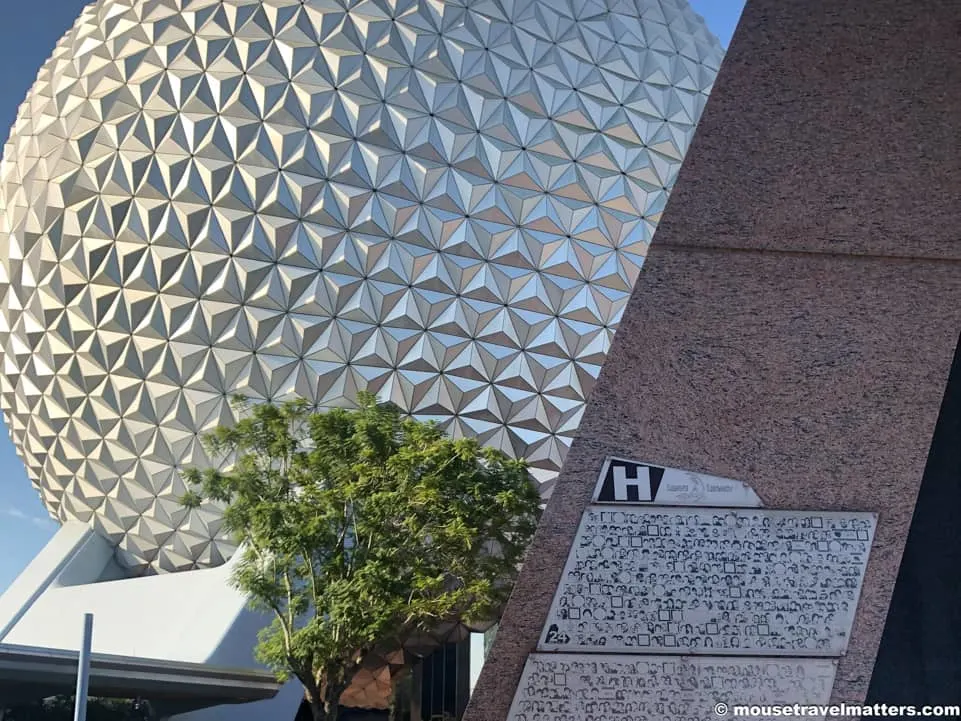 Especially when they show the first pc the Apple I being built in the garage of Steve Jobs. You and your fellow time-travellers will be introduced to the cavemen and the early Egyptians to those in the Renaissance era and even Bill Gates not too many years ago.
If you can chill to Dame Judi Dench's narration, this ride provides a great 16-minute snooze.
3.
Living with the Land
Okay, I don't really know how to say this nicely: this ride is not for everyone. It is very educational, but definitely, don't expect "thrills and chills" on this one. Living with the Land is a slow cruise around the behind-the-scenes part of The Land pavilion in EPCOT.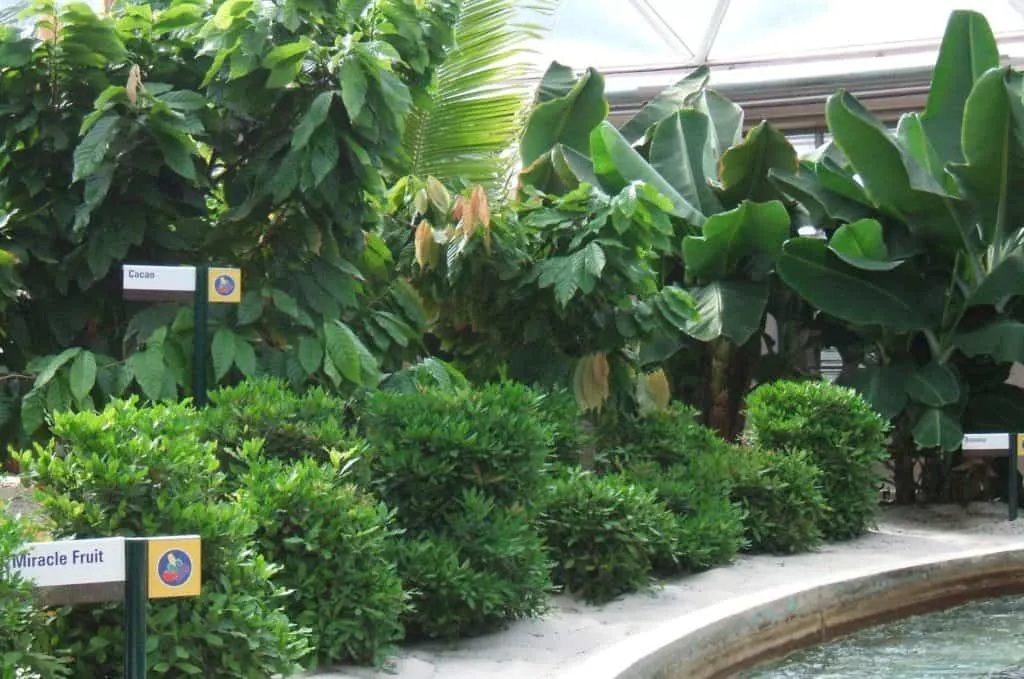 On this cruise, you can see how certain foods are generally grown and how EPCOT is producing them using innovative techniques. This ride can be fascinating to those who are interested in agricultural history and the methods that follow.
I would certainly give it a chance, but you are not alone if you find yourself studying the inside of your eyelids.
2.
The Hall of Presidents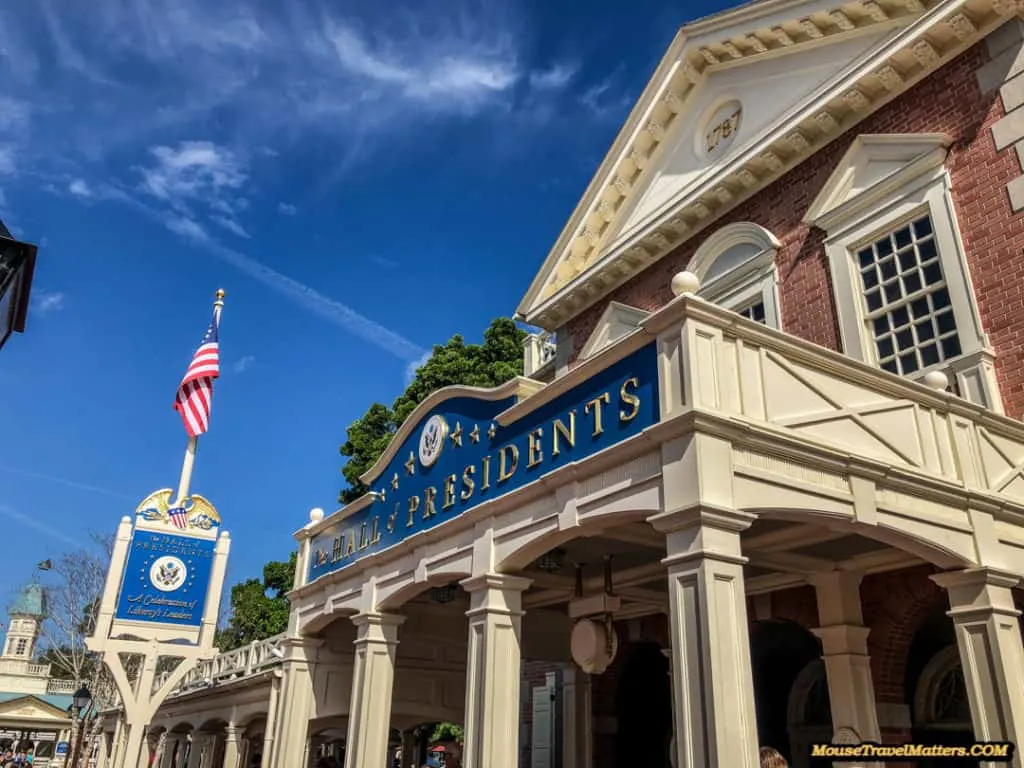 This one is great for history buffs. However, I am not one of them. So for me, it's a perfect snooze opportunity. The storyline of this attraction is very similar to American Adventure except all 43 Presidents narrate it.
These Audio-Animatronics are incredible; they are the finished product after the 1964 New York World's Fair Great Moments with Mr. Lincoln that Walt Disney worked exceptionally hard to perfect. While this is all extremely historically fascinating to some, others might find it a bit dull, in which case a declaration of dozing might be in order.
1.
Tomorrowland Transit Authority PeopleMover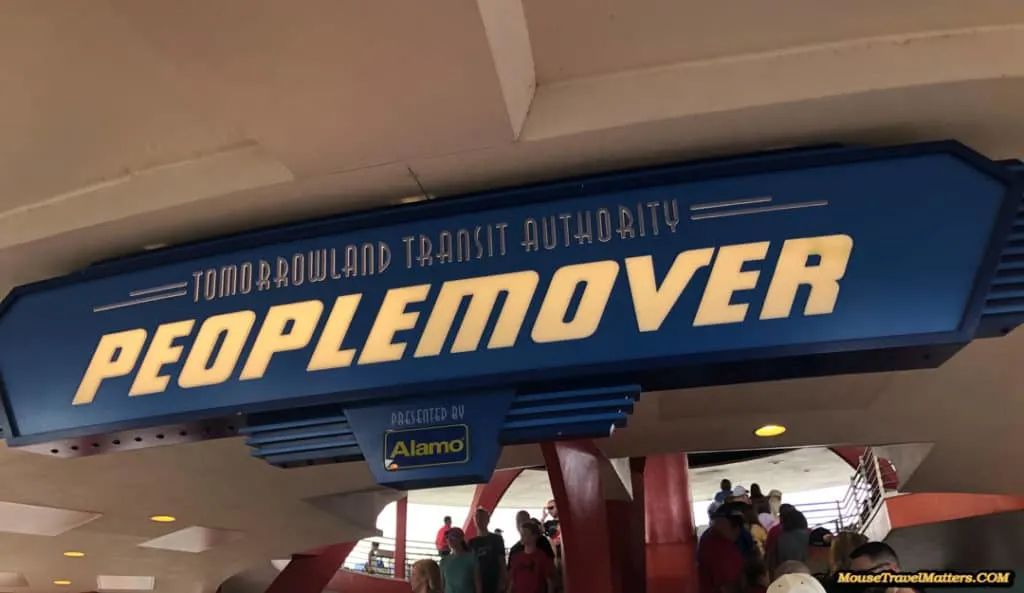 This ride was made for napping. Just kidding. But it really is perfect. It is meant to be an informative behind-the-scenes look at Tomorrowland's most popular rides such as Buzz Lightyear's Space Ranger Spin and Space Mountain.
A very cool aspect of the PeopleMover is a look at Walt Disney's original architectural model of EPCOT. But even that only takes about twenty seconds of the tour.
The ride as a whole is pretty slow and easy-going. Half of the ride is in the dark and often you can literally not see a thing, so you might as well just close your eyes…right?
While this is my top choice for napping, any opportunity to sneak in some z's at Disney is an achievement so if you've mastered it, well done, my friend.
Your Thoughts...
Please share your thoughts in the comments or reach out on social media...We would love to hear from you.
Follow Mouse Travel Matters for Disney Parks news, the latest info and park insights, follow MTM on Twitter, Facebook, and Instagram.
You May Also Like…
Disney Festival of Fantasy Parade Viewing Tips & Review
Best Rides for Toddlers at EPCOT
Top Spots for Nap Time at Walt Disney World
How to Pack the Perfect Disney Park Bag Ever!
12 Things You Should Never do at Disney