Last Updated on July 26, 2020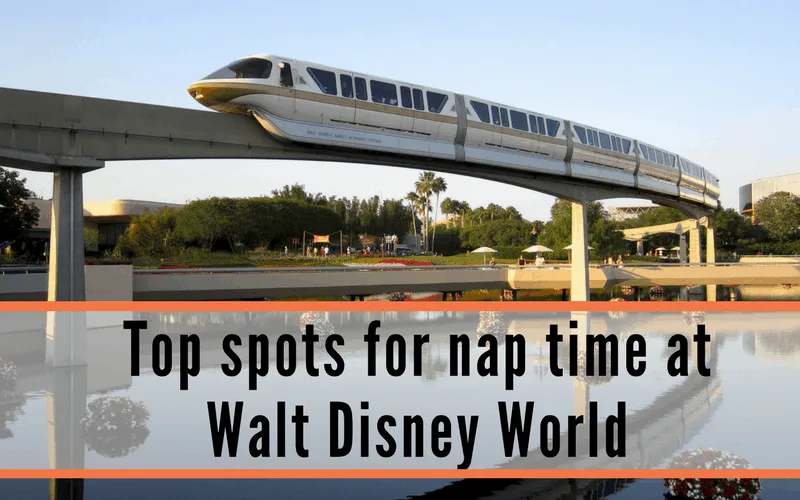 As parents of young children, we know that even the best toddler needs their nap even at Disney World. When travelling, playing, and with all the excitement of Disney, even bigger kids need a bit of a nap sometimes.
When travelling to Walt Disney World with a toddler or infant, naptimes are a must. Many planners and Disney fanatics would suggest returning to the hotel for nap time. Have you considered having them napping at Disney World well you take in the Disney scenery?
This will give everyone a chance to wind down, relax, and nap in a cool and quiet environment. But if you are on a time restraint and simply don't see the point of travelling all that way too and from the hotel for a brief 2-hour nap, then read on.
Here at Mouse Travel Matters we strive to use our time as efficiently as possible walking or busing needlessly for short periods of time can become a chore, we have more important considerations like our 12 Things You Should Never do at Disney.
Assuming you are taking the free Disney shuttle and not driving your own car to the parks, you will need to collapse the stroller and hold the child on your lap. Getting to and from the hotel is not as easy as it sounds. Have you ever held a sleeping or sleepy child on a packed bus? It isn't fun. It's even worse if they are cranky and don't want to leave the parks, or it's hot.
Or both! Plus, the journey isn't exactly quick. It takes time for the bus to get from the park to your hotel, and there may be several stops in between. And what about the rest of the family? Are they going to leave the parks as well or continue on without you?
This post may contain affiliate links.
To which I earn a small commission, at zero cost to you!
Find more info in our
Privacy Policy
.
Walt Disney World Transportation Systems
Resort Monorail
How about once around the track on the Resort Monorail, enjoy a nice relaxing break returning to the park refreshed with your sleeping child. Also, the monorail doesn't require you to close the stroller. So if the kids are already sleeping or almost there, there is no need to disturb them.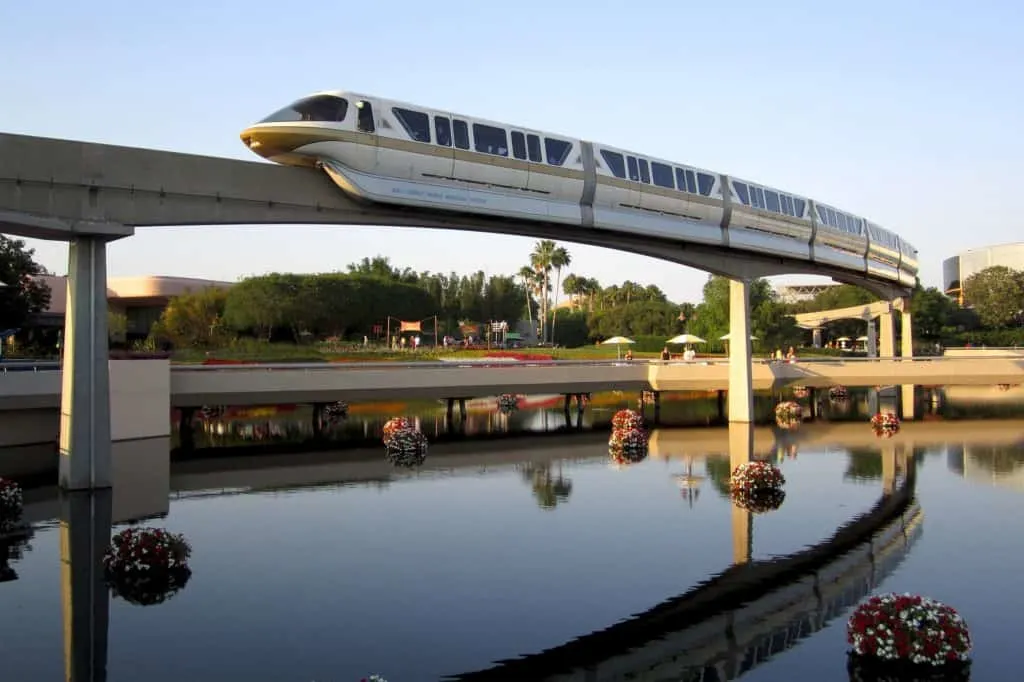 Please avoid the resort monorail during peak park Opening and Closing times as the Walt Disney World Monorail System is packed with people and from our experience children get squished. Kids really shouldn't need a nap around this time anyway, however, be aware.
PeopleMover
This ride, formerly known as the "Tomorrowland Transit Authority" will take you on a slow-moving trip around Tomorrowland in the Magic Kingdom. This ride is perfect for a napping baby as if that was its purpose. Sit back in this great spot for cooling off and resting your feet. Of note well this ride does pass through Space Mountain, you won't be treated to any fast turns or loops.
Disney Railroad
Take a trip on the vintage train that is the Walt Disney World Railroad around the Magic Kingdom. You can do this while babywearing or with the child on your lap. The stroller is not allowed in the carriage with you but collapsed and stored away or left at the entrance of the station stop. The rest of the family will love being able to get from one place to the next in style, you will love being off your feet for an hour and the sleepy baby will have a nice relaxing place to rest their eyes. Sitting near the back of the train helps to avoid the train whistle being too loud.
Visit a Nearby Resort
Even if the family doesn't want to join you, resort hoping should be considered an Olympic sport and many treat it as such. Walking around the resorts nearest today's Park of choice is a great way to explore the entirety of Walt Disney World, discover the different themes and styles, and do a little souvenir shopping.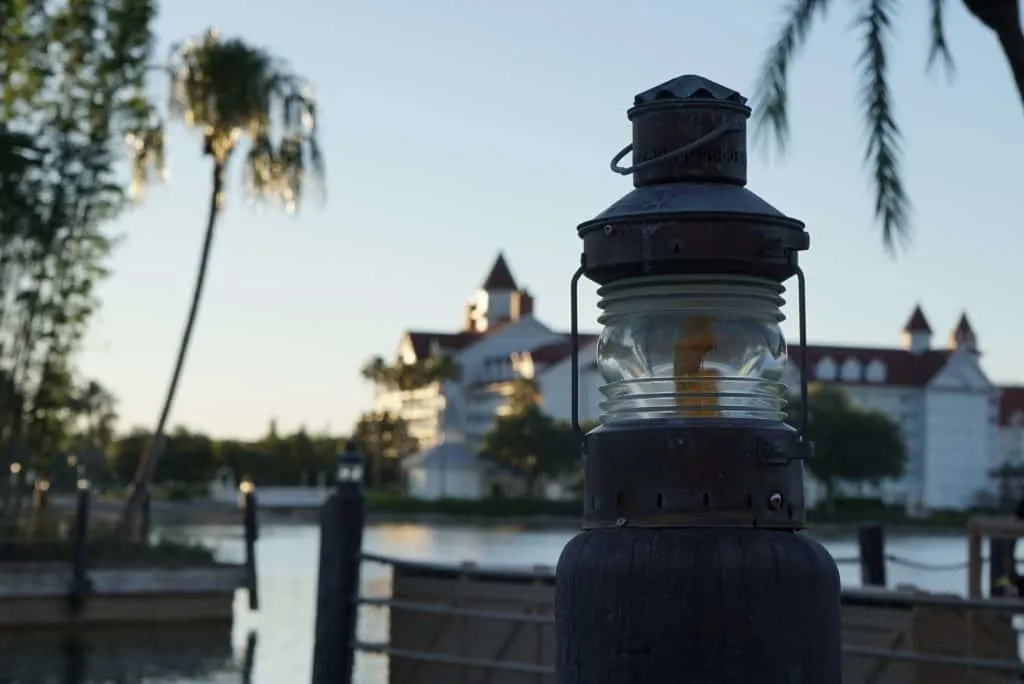 Disney's Animal Kingdom Trails
Much like the idea of taking a walk around the block to help put a fussy baby to sleep, why not go for a walk down the Animal Kingdom Trails. It is an activity that the whole family will enjoy and should be relaxing on the brain if not the feet. There are several trails in the Animal Kingdom; Oasis exhibit, Discovery Island Trails and the Animal Exhibit Trails in Asia and Africa. Pick one that suits the rest of the family and hike away.
EPCOT World Showcase
While the World Showcase is amazing to look at, drink and eat in, children may not see it that way. If you can get them comfortable enough in their stroller, they should be easily put to sleep with the low sound of voices and not much else. They won't be awakened by the sounds of screaming guests on a thrill ride or being bumped into by a crowd of people trying to get to their next FastPass+.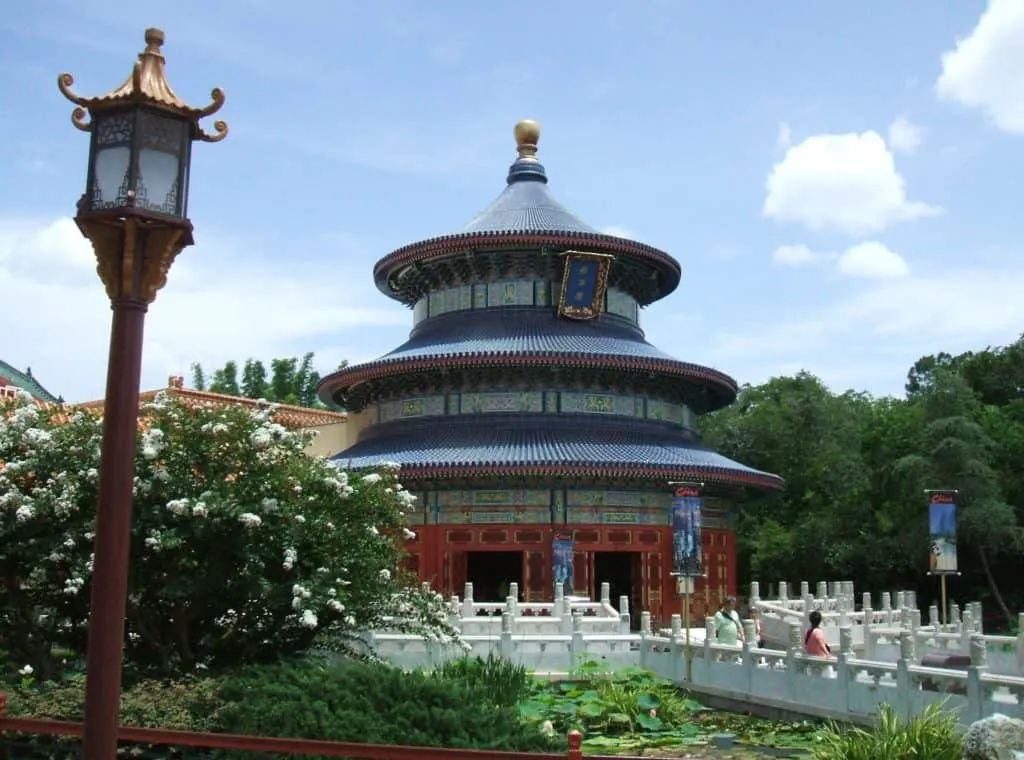 Quiet Rides around the World
There are a number of quiet rides that will induce sleep in even the most strong-willed of children. Check out our article dedicated to the Top Ten Disney World Rides That Will Put You to Sleep. While "It's a Small World" and "Pirates of the Caribbean" are short rides, they are dark, quiet and on water.
This is the nap-time trifecta. Put baby in the carrier and ride away. They may even fall asleep while in the queue, you never know. Magic happens.
Tip.
Consider How to Pack the Perfect Disney Park Bag Ever! it will make enjoying these top chill out spots simple and easy to plan.
Your Thoughts...
Please share your thoughts in the comments or reach out on social media...We would love to hear from you.
Follow Mouse Travel Matters for Disney Parks news, the latest info and park insights, follow MTM on Twitter, Facebook, and Instagram.
You May Also Like…
Why You Really Need a Stroller for Your Disney Vacation
Epcot vs. Reality | The Series – Exploring Pavilion Country Accuracy
Google Street View: Disney Parks Arrive on Google Maps
Best Shoes for Disney & Theme Parks 2018
How to Pack the Perfect Disney Park Bag Ever!