Last Updated on June 7, 2019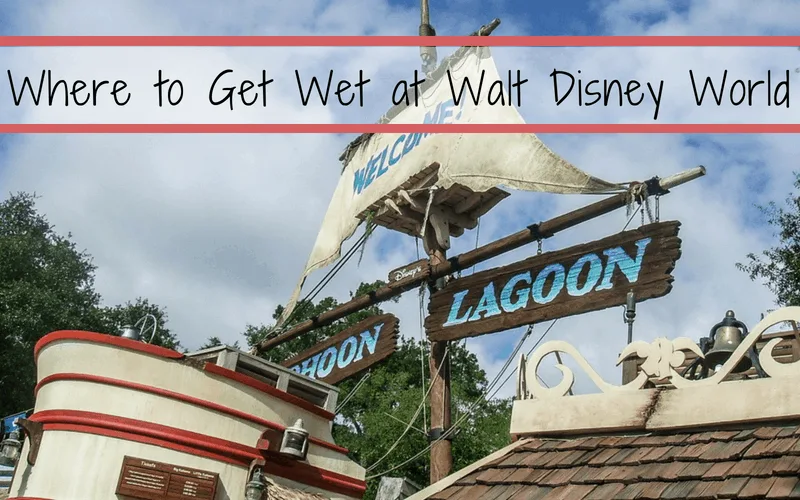 Walt Disney World in the heat is not piece of cake. There is no shade, lines are long and everyone is touching each other trying to make it through to the other side.
There is some relief, however, from those long hot days in the Florida sun. Check out this list of where to get wet at Walt Disney World and stay cool.
This post may contain affiliate links.
To which I earn a small commission, at zero cost to you!
Find more info in our
Privacy Policy
.
1) Disney Resort Hotel Pools
We will start off our list with the most obvious, and most economical choice of all. When the heat starts to get uncomfortable, take a break and visit your hotel pool. Arriving early will almost guarantee you a pool chair.
Don't forget the sunscreen and reapply often, even if it says waterproof.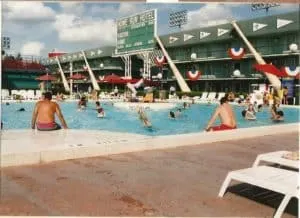 The Water Parks; Typhoon Lagoon and Blizzard Beach
Whether you have purchased the Park Hopper Plus or opted to pay your way at the gates, visiting one or both of these amazing water parks can't be missed. The sheer number of rides and attractions within these two Parks are most definitely worth the cost and are not to be missed.
Arrive early and secure your locker and pool chair. Do the rides and take your photos before the crowds start to flow in around lunchtime. This is when the sun is at its highest and when guests start to get fed up with the heat. Take this opportunity to go back to the pool area and just chill.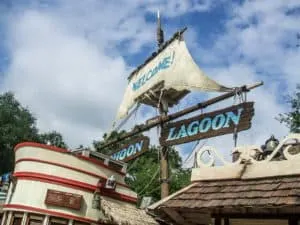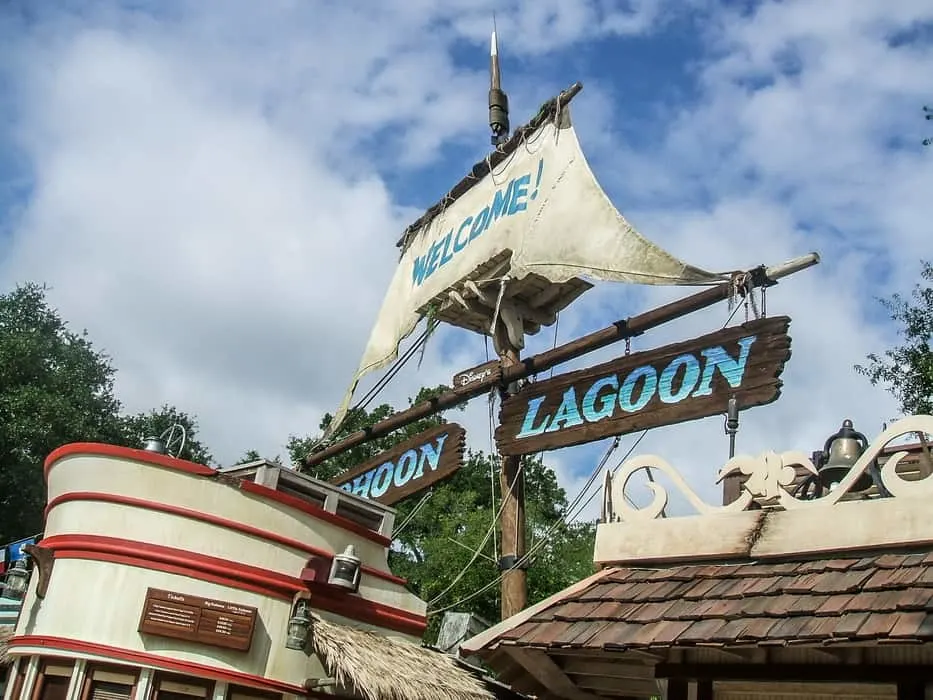 Park fountains
Walt Disney World has tons of fountains to hang around and catch some cooling mist on a breezy day. The one that stands out the most to us is the Fountain of Nations, in Epcot.
Misting Stations
There are "hidden" misting stations peppered around each of the parks, just for this occasion. Know where they are and take a few minutes to visit them every so often.
They aren't a waterfall by any means, and the stations have to potential to be crowded with "camping" guests but they are just enough to cool everyone down before carrying on with their touring plan.
Magic Kingdom– Cool Scanner in Tomorrowland near Space Mountain and the Tikis near Magic Carpets of Aladdin in Adventureland
Epcot– Cool Wash near Test Track in Future World.
Disney Hollywood Studios– Coca Cola Bottle near the Backlot Studio Tour, Singing in the Rain umbrella on the Streets of America, and the fire hydrant on Streets of America.
Animal Kingdom– Misting fans are located everywhere, happily! Look for the raised fans along pathways and near popular attractions.
Water Play areas
Let's not forget those amazing splash pads, or Water play areas, as Disney calls them. This is where it is perfectly acceptable to change the children into their swim costumes and just watch them have fun.
Epcot– Future World near World Showcase walkway and the jumping waters splash pad.
Disney Hollywood Studios– Honey, I Shrunk the Kids play area
Animal Kingdom– The Boneyard in DinoLand U.S.A.
Magic Kingdom– Casey Jr. Splash and Soak Station in the New Fantasyland Expansion and the Camels near Aladdin's Magic Carpet ride in Adventureland
Rides and Attractions
Off all the rides that can get you wet, these three are guaranteed to get you SOAKED: Kali River Rapids in the Animal Kingdom, as well as Casey Jr. Splash 'N' Soak Station, and Splash Mountain, both in the Magic Kingdom.
The line for these may not be as short as you would want during the hot summer months, but if you are able to strategically schedule your FastPass+ tickets for midday, when you will need the most relief, you can walk around the Parks in your soaking wet clothes for an hour or so while you wait for the next ride in the sun.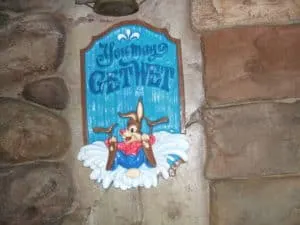 Water Sports
Be it your official rest day or after park activities, there are a lot of water sports to be had at Walt Disney World. Some require more skills than others, and some are more family-friendly than others, but one thing is for sure, there is a little something for everyone to help cool you down without feeling like you have "wasted" a day on vacation.
Surfing at Typhoon Lagoon
Sammy Duval's Watersport Center
Motorized boat rentals
Kayak rentals at Fort Wilderness Resort and Campground
Dockside fishing
>>For more details or to make a reservation, check out Walt Disney World's official website, found here<<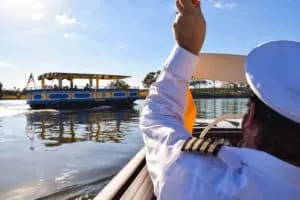 Unfortunately, due to water quality and personal safety, there is no swimming allowed in any of the Disney beaches. Guests are allowed to sunbathe, however, but signposts dot the area reminding guests that there is absolutely no swimming allowed.
Sadly, on June 14, 2016, a small boy was attacked and killed by an alligator at the Grand Floridian Resort's section of the Seven Seas Lagoon. Accordingly, Walt Disney World has become stricter with beach area access in the evening and closes it overnight.
Resort guests will now have access ONLY from an hour after sunrise, until one hour before sunset.
Pro Tip:
Local Beaches
There are a number of beaches near Disney that it is possible to make a quick trip to the shore for just a few hours.
Vero Beach
Clearwater and St. Pete Beach
Cocoa Beach
Anna Maria Island
Daytona Beach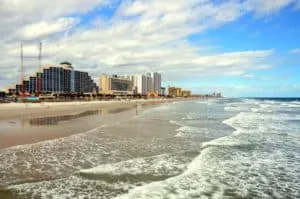 Hope this helps with your Mouse Travel Matters.
Your Thoughts...
Please share your thoughts in the comments or reach out on social media...We would love to hear from you.
Follow Mouse Travel Matters for Disney Parks news, the latest info and park insights, follow MTM on Twitter, Facebook, and Instagram.
You May Also Like…