If you are spending more than a few days, it is important to know how to spend a rest day at Walt Disney World. There are so many things to do near Walt Disney World without going into theme parks, it is hard to narrow it down to just a handful. But there are times when your feet need a rest, or your crowd meter suggests a break from the parks. These are the best things to do outside Walt Disney World Parks.
1) Get wet at the water parks.
Arrive early to buy Water Park entrance tickets and grab yourself a locker. There is so much to do at the water parks that you will think you were actually in one of the theme parks… but you aren't. The water parks are also a great way to beat the heat during the hot Florida summers.
>>Check out our guide on Blizzard Beach and Typhoon Lagoon <<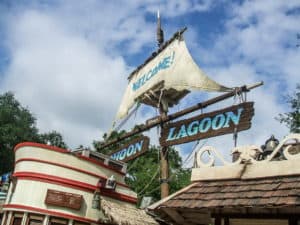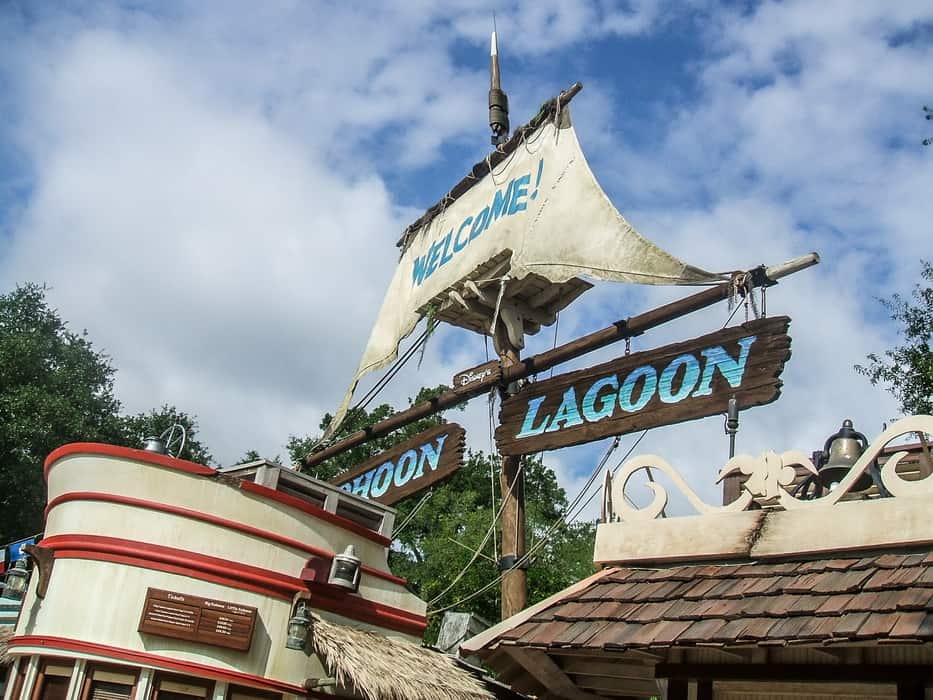 2) Sunset view at Animal Kingdom Lodge savanna
Find a window on the 3rd floor for the best view of all 4 savannas and watch the sunset.
3) Learn to hula at the Spirit of Aloha dinner show.
Learn to hula dance at Disney's Polynesian Resort, where complimentary classes take place most days in the resort's lobby. Auntie Kaui, a hula dancer, and instructor with 50 years of experience will lead most of the classes offered Monday through Saturday at 3:45 p.m., and Saturday mornings from 10 a.m. until noon.
4) Go on a shopping spree at Disney Springs
With over 109 shopping options, Disney Springs is not your typical shopping centre. There are also over 50 dining options, and 20 entertainment/activity, including the Marketplace Train Express and Exposition Park.
[content_container max_width='500′ align='center']
[one_half_first]
[/one_half_first][one_half_last]Want to start a blog? Grab a domain name and website host to get started on your blogging journey today![/one_half_last]
[/content_container]
5) Attend the free Chip & Dale Campfire Sing along at Fort Wilderness.
Bring your own marshmallows and sticks, or purchase S'mores kits from the Chuckwagon Snack Bar. After you enjoy the gooey goodness, sing along to old-time favourites led by a guitar-playing cowboy, as Chip 'N Dale poses for photos, autographs, smiles, and silliness.
6) Ride in a floating car. 
Amphicars is the new thing to hit Disney springs and it is everything you imagined it to be.
7) Electrical Water Pageant 
The Electrical Water Pageant is a show that takes place every evening (weather permitting) on Walt Disney World's Seven Seas Lagoon and Bay Lake. It features 14 floats with lights that depict images of sea creatures. It is one of the few original shows to still be running at Walt Disney World.
8) Poolside with a drink.
Spend the day at the pool. Watch the kids splash around, enjoy a bubbly or two for yourself and work on your tan. Don't forget the sunscreen.
9) Free boat ride
Take in the scenery and relax with welcome breezes as you sail around Seven Seas Lagoon and Bay Lake. Feel the wind in your hair and the magic in the air as you cruise Crescent Lake and Lake Hollywood. Water taxis and ferries sail to and from Magic Kingdom park, Epcot, Disney's Hollywood Studios and Disney Springs. Most routes run on 15- to 30-minute intervals.
10) Resort Hopping
One of my favourite things to do that's not in a park is to go resort hopping- and it's free! Disney does a wonderful job theming each resort with a unique motif. Resort hopping is especially fun around Christmas when all the resorts are dressed up. When it's not Christmas time, it's just fun to grab some food at the food court, explore the resort, and check out the gift shop.
>>Check out our guide on Resort Hopping <<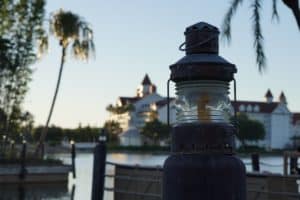 11) See Disney World from the air on the Characters in Flight tethered balloon ride.
During your ascent, 400 feet into the air, try to spot the Resort's most iconic sights in the distance. Do you recognize the world-famous geosphere Spaceship Earth over in Epcot? This flight of fantasy is the quickest route to the second star on the right!
12) Take a horse-drawn carriage ride at Fort Wilderness or Port Orleans.
Carriage rides are twenty-five minutes and are available at Fort Wilderness and Port Orleans Riverside Resorts. Each carriage seats four people and advanced reservations are recommended
13) Watch Wishes.
The Magic Kingdom fireworks show can be seen from many locations outside the park. Pull up some sand on the Polynesian beach or grab dinner at the newly renovated California Grill and see the lights from a different vantage point.
14) Ride a carousel.
The mini carousel at Downtown Disney is the perfect place for little ones to get their first play on the ponies.
15) Dance with Mickey at the Backyard BBQ.
Feast on an all-you-can-eat BBQ spread to cowboy rope tricks and the tunes of a live country-western band. Then mosey on over to the dance floor for line dancing led by Disney Friends! Several times throughout the night, Disney Characters mingle with Guests for photos and autographs. Guests may meet Mickey Mouse, Minnie Mouse, Goofy and Chip 'N Dale.
16) Character Dining 
Instead of leaving the parks during prime touring hours, skip the parks altogether and check out some character dining.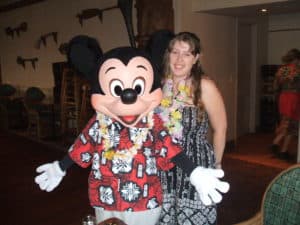 17) Ditch the kids.
Several Disney resorts offer Children's Activity Centers (aka group babysitting) with crafts, movies, computers, and more. Fun for the kiddos while the grown-ups grab some alone time.
18) Find a beach near the resorts for a quick day trip.
There are a handful of beaches within a short distance of Walt Disney World that choosing one will be the hardest part of your day. Daytona beach is our personal favourite.
19) Become a princess.
The Downtown Disney location of the Bibbidi Bobbidi Boutique has all the same services like the one in the Magic Kingdom.
20) Grab a Dole Whip.
Captain Cook's in the Polynesian resort serves the same pineapple ambrosia that they dish out in Adventureland.
21) Pick A Pearl.
Stands are located at the Beach Club resort and at Downtown Disney. Choose an oyster and see what lies within.
22) Learn to surf at Typhoon Lagoon.
Each 3-hour session comes packed with 100 waves—broken into sets of 25. That means you'll get lots of world-class surf all to yourself. You always choose the direction, no matter if you are regular- or goofy-footed—or if you have a preference for left breaks and right. Find out more at Disney.go.com
23) Take a day trip Kennedy Space Center.
It is a bit over an hour away in Port Canaveral but it is worth the drive.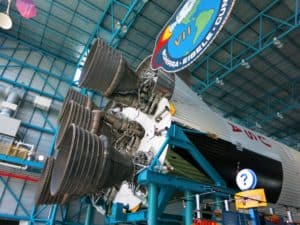 24) Go Bowling at Splitsville Luxury Lanes
With outdoor seating, great music and even better food, this is not your grandfathers' typical bowling alley.
25) Walk the Boardwalk
This mildly forgotten shopping centre is quieter than Disney Springs and is much closer to the resorts for a day of rest.
26) Rent a surrey bike
Cover more ground when you rent a bicycle to explore waterfront boardwalks and woodsy pathways.
27) See a movie at AMC
The 24-theatre complex provides the finest in film presentation with a sleek, modern interior. Stretch out in rocker-style stadium seats with Digital Sight and Sound™ for a truly immersive entertainment experience.
28) Cirque du Soleil 
"Escape to a wondrous world of make-believe to take in exhilarating acts that will stir your imagination. La Nouba transforms the ordinary into the extraordinary and stimulates the imagination from beginning to end with daring acrobatics, dazzling choreography, vibrant music and whimsical characters only at Disney Springs at Walt Disney World Resort in Orlando, Florida." – Check it out; La Nouba
29) Check out some bars. 
For some adult-only fun be sure to check out the bars. The resorts and Disney Springs are home to the variety of different themed bars for your enjoyment. Some of my favourites include the duelling pianos at Jellyrolls on the Boardwalk, Trader Sam's at Polynesian, and Jock Lindsey's Hangar Bar at Disney Springs.
30) Mini-golfing 
Join Santa and his elves at their off-season retreat for two 18-hole adventures.
>>Check out our guide on Disney's Fantasia Gardens Miniature Golf Course <<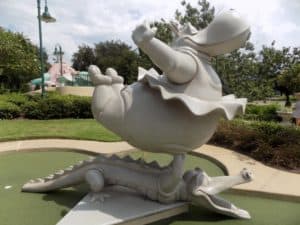 31) Movie under the stars. 
Each night most Disney resorts show a Disney movie outside, weather permitting. This is an opportunity for kids-young and old alike to enjoy a classic Disney movie for free while you relax under the stars
32) Learn to draw at the Art of Animation
Drawing Classes occur daily with a new session beginning every 30 minutes from 9 am to 4 pm.
33) Rent a canoe.
Stop by the Fort Wilderness bike barn for hourly rentals.
34) Eat everything, including the Kitchen Sink
It has 28 ingredients total. Five different kinds of ice cream. Seven different kinds of sweet sauces. Eight tablespoons of various toppings. And not one cherry, but an entire half cup of cherries on top.
35) Professional photo shoot
A little on the expensive side, but the photos that come out of there are worth every penny. Plus, who else gets to have a family picture taken with a Polynesian flair without ever leaving the continental USA.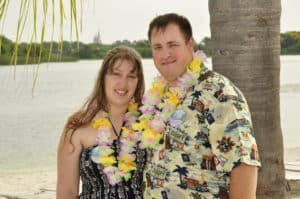 36) Go parasailing or waterskiing at the Contemporary.
From parasailing and personal watercraft to tubing, water skiing, and wakeboarding, 'Splash-tacular' family thrills abound, only at Sammy Duvall's Watersports Centre.
37) Hang out at the Downtown Disney Lego Store.
Kids can play for hours in their open block area.
38) Go for a run.
Many of the Disney resorts have lovely jogging trails nearby. Inquire at your hotel's concierge desk. Be sure to arrive prepared for the summer heat and bring your Best Shoes for Disney & Theme Parks.
39) Ride the Monorail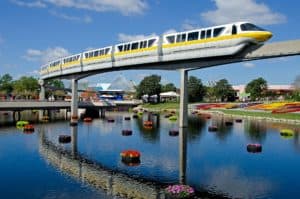 40) Sleep
Just reading this list is exhausting. Take the day off, sleep in, go to bed early and do a whole lot of nothing in between. Catch up on some Netflix or read a good book. Recharge those batteries, give your feet a rest and hit the ground running tomorrow.
Your Thoughts...
Please share your thoughts in the comments or reach out on social media...We would love to hear from you.
You May Also Like…
26 Tips for Walt Disney World First Timers
Best Shoes for Disney & Theme Parks 2018
Top Spots for Nap Time at Walt Disney World
Epcot vs. Reality | The Series – Exploring Pavilion Country Accuracy
For Disney destinations, our preferred travel agency is Clickthemouse.
They specialize in Disney destinations and will help you with all the details like dining, FastPasses, Magical Express, park days, etc. The best part is that their services are FREE when you book your vacation with them. Personalized service at no extra cost to you! To get a quote from a Click the Mouse travel agent, simply click on the quote button below and they will be in touch: