Last Updated on February 24, 2022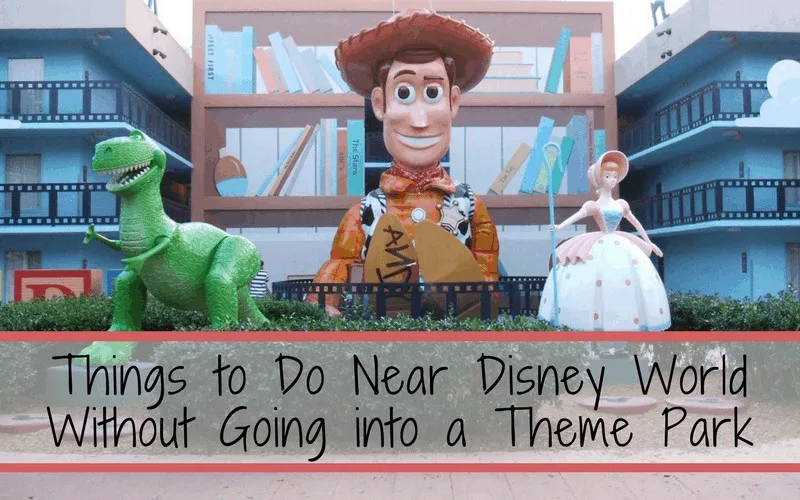 If you are spending more than a few days, it is important to know how to spend a rest day at Walt Disney World. There are so many things to do near Walt Disney World without going into theme parks, it is hard to narrow it down to just a handful.
There are times when your feet need a rest, or your crowd meter suggests a break from the parks. These are the best things to do outside Walt Disney Worlds' 4 major theme parks.
1)
Get wet at water parks.
Arrive early to buy Water Park entrance tickets and grab yourself a locker. There is so much to do at the water parks that you will think you were actually in one of the theme parks… but you aren't.
The water parks are also a great way to beat the heat during the hot Florida summers.
Check out our guide our guides for Blizzard Beach and Typhoon Lagoon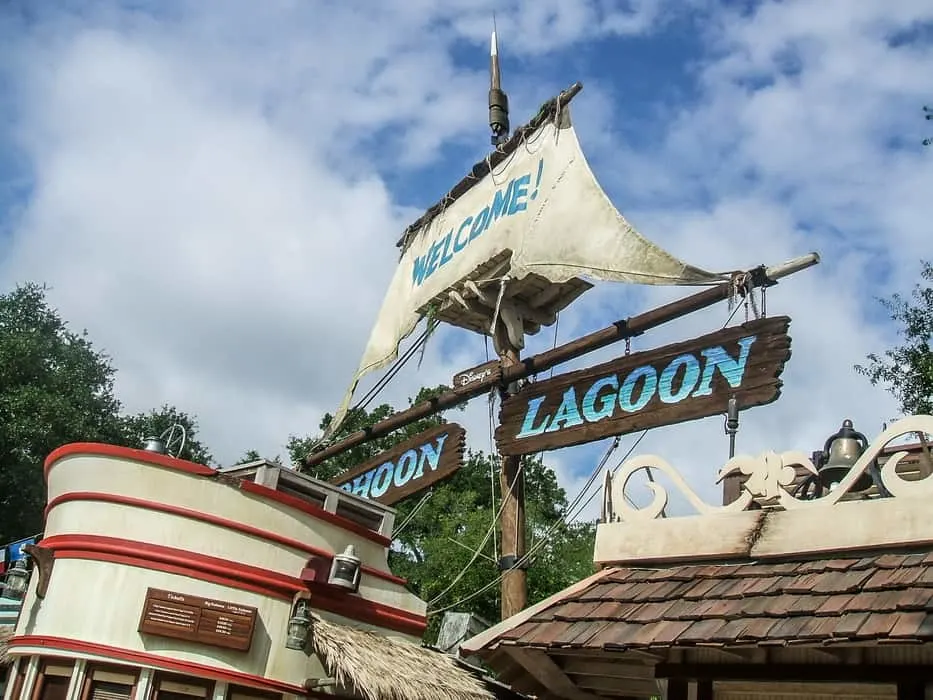 2)
Sunset Animal Kingdom Lodge Savanna Views
Find a window on the 3rd floor for the best view of all 4 savannas and view the sunset.
3)
Learn to hula at Disney's Spirit of Aloha Dinner Show
Learn to hula dance at Disney's Polynesian Village Resort, where complimentary classes take place most days in the resort's lobby.
Auntie Kaui, a hula dancer, and instructor with 50 years of experience will lead most of the classes offered Monday through Saturday at 3:45 p.m., and Saturday mornings from 10 a.m. until noon.
4)
Disney Springs Shopping Spree
With over 109 shopping options, Disney Springs is not your typical shopping center. There are also over 50 dining options, and 20 entertainment/activities, including the Marketplace Train Express and Exposition Park.
Want to start a blog? Grab a domain name and website host to get started on your blogging journey today!
5)
Chip 'n' Dale's Campfire Sing-A-Long
The Campsites at Disney's Fort Wilderness Resort host this free activity.
Bring your own marshmallows and sticks, or purchase S'Mores kits from the Chuckwagon Snack Bar. After you enjoy the gooey goodness, sing along to old-time favorites led by a guitar-playing cowboy, as Chip 'N Dale poses for photos, autographs, smiles, and silliness.
6)
Ride in a Floating Car
Amphicars is one of the latest activities to hit Disney Springs and it is everything you imagined it to be.
7)
Electrical Water Pageant
The Electrical Water Pageant is a show that takes place every evening (weather permitting) on Walt Disney World's Seven Seas Lagoon and Bay Lake. It features 14 floats with lights that depict images of sea creatures. It is one of the few original shows to still be running at Walt Disney World.
8)
Poolside with a drink.
Spend the day at the pool. Watch the kids splash around, enjoy a bubbly or two for yourself and work on your tan. Don't forget the sunscreen.
9)
Free boat ride
Take in the scenery and relax with welcome breezes as you sail around Seven Seas Lagoon and Bay Lake. Feel the wind in your hair and the magic in the air as you cruise Crescent Lake and Lake Hollywood.
Water taxis and ferries sail to and from Magic Kingdom Park, EPCOT, Disney's Hollywood Studios and Disney Springs. Most routes run at 15- to 30-minute intervals.
10)
Resort Hopping
One of my favorite things to do that's not in a park is to go resort hopping- and it's free! Disney does a wonderful job theming each resort with a unique motif. Resort hopping is especially fun around Christmas when all the resorts are dressed up. When it's not Christmas time, it's just fun to grab some food at the food court, explore the resort, and check out the gift shop.
Check out our Resort Hopping Guide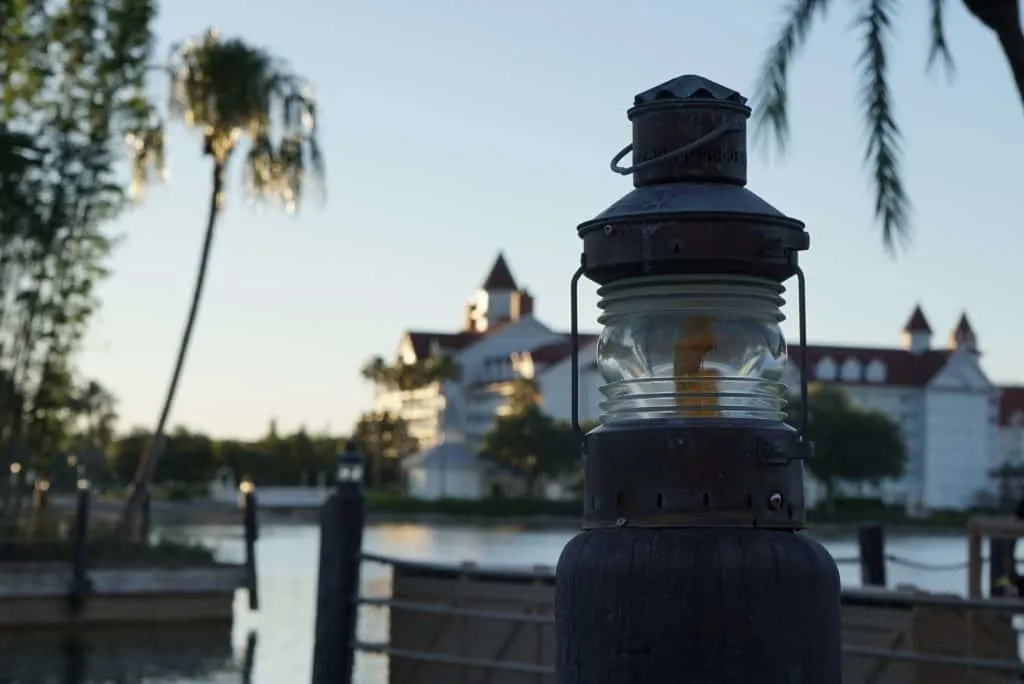 11)
Characters in Flight tethered Hot Air Balloon Ride
See Disney World from the air! During your ascent, 400 feet into the air, try to spot the Resort's most iconic sights in the distance. Do you recognize the world-famous geosphere Spaceship Earth over in Epcot? This flight of fantasy is the quickest route to the second star on the right!
12)
Horse-drawn carriage rides at Fort Wilderness or Port Orleans.
Carriage rides are twenty-five minutes and are available at Fort Wilderness and Port Orleans Riverside Resorts. Each carriage seats four people and advanced reservations are recommended
13)
Watch Wishes.
The Magic Kingdom fireworks show can be seen from many locations outside the park. Pull up some sand on the Polynesian beach or grab dinner at the newly renovated California Grill and see the lights from a different vantage point.
14)
Ride a carousel in the Marketplace
The Marketplace Carousel at Disney Springs is the perfect place for little ones to get their first play on the ponies.
15)
Dance with Mickey at the Backyard BBQ.
Feast on an all-you-can-eat BBQ spread to cowboy rope tricks and the tunes of a live country-western band. Then mosey on over to the dance floor for line dancing led by Disney Friends! Several times throughout the night, Disney Characters mingle with Guests for photos and autographs. Guests may meet Mickey Mouse, Minnie Mouse, Goofy and Chip 'N Dale.
16)
Character Dining
Instead of leaving the parks during prime touring hours, skip the parks altogether and check out some character dining.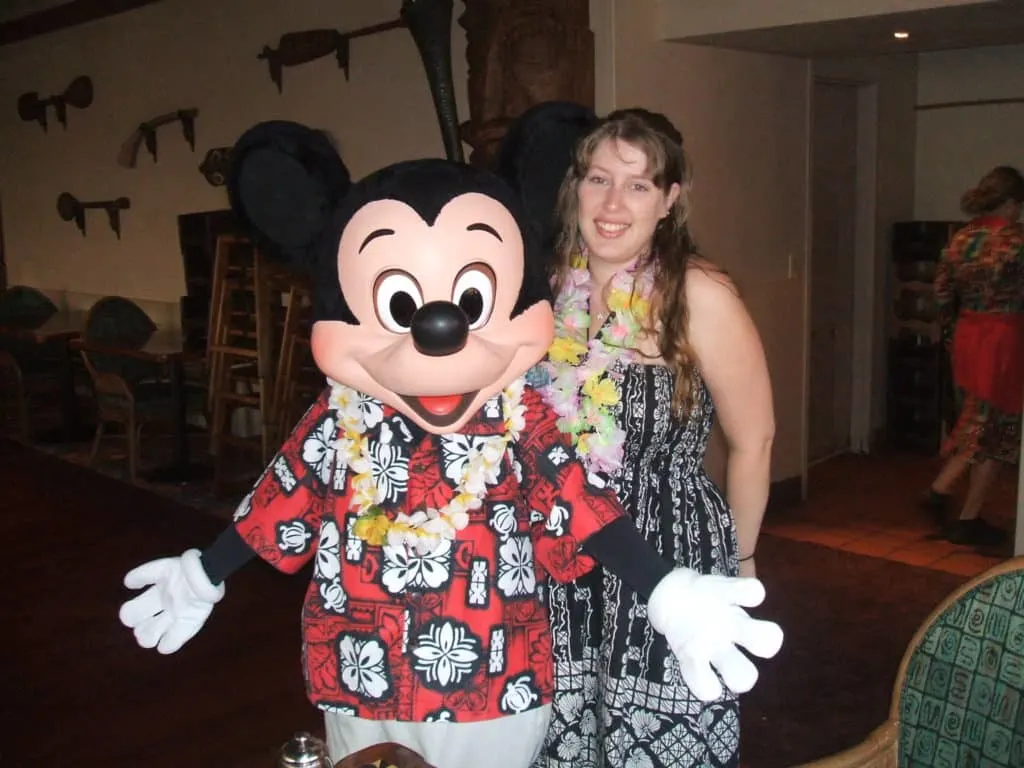 17)
Ditch the kids
Several Disney resorts offer Children's Activity Centers (aka group babysitting) with crafts, movies, computers, and more. Fun for the kiddos while the grown-ups grab some alone time.
18)
Beach fun near resorts as a quick day trip
There are a handful of beaches within a short distance of Walt Disney World that choosing one will be the hardest part of your day. Daytona Beach is our personal favourite.
19)
Become a Princess
The Disney Springs location of the Bibbidi Bobbidi Boutique has all the same services Magic Kingdom Park provides.
20)
Grab a Dole Whip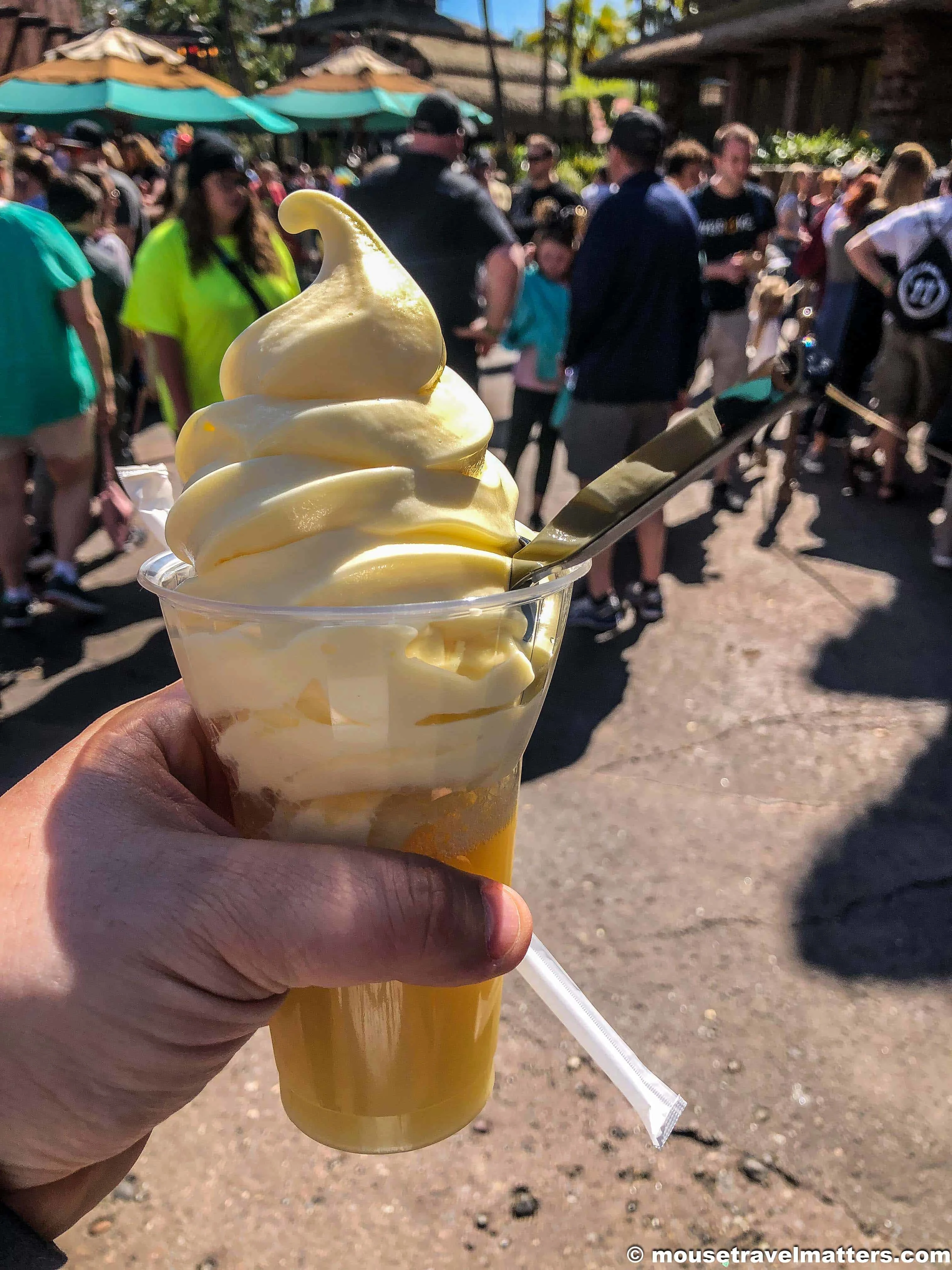 Captain Cook's in the Polynesian Village Resort serves the same pineapple ambrosia that they dish out in Adventureland.
Continue to the next page >>