Last Updated on May 22, 2021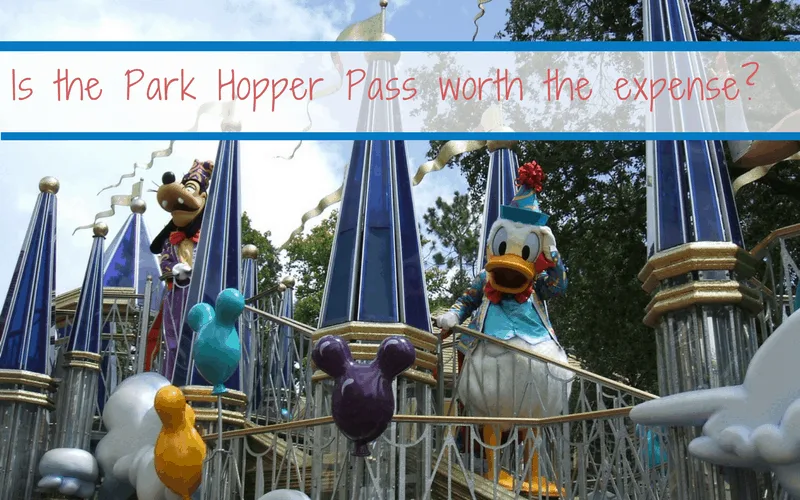 Disney Park hopper ticket options, is really worth the added cost? When it comes to purchasing Disney World tickets, it seems as if there are endless options.
Should you stick to one park per day or get Park Hopper? 
Do you want to include water parks?
NOTE - Disney's reopening procedures has limited how guest can use their Park Hopper pass. Guests are now required to use the Disney Park Pass reservation system to register which Park they will be hopping to. Park Hopper hours will start at 2 PM each day and end at the park's scheduled close time. Guests are now able to check the Park Hours calendar and the My Disney Experience app for the most up-to-date Park Hopper hours, as they could start earlier at a later date, depending on the day and park.
Disney Park Hopper Ticket is the Upgrade Worth the Cost?
When planning your family vacation to Walt Disney World, the ticket options seem endless. There are a number of reasons for and against purchasing Park Hopper Tickets. Magic Your Way and Base Tickets are the more affordable option but are they the best option for your family and travelling style?
What Is It?
Adding the Park Hopper upgrade to your Magic Your Way Base Ticket will allow you to visit more than one Disney theme park each day.
You may exit and return to the same theme park on the same day as many times per day as you like, with or without the Park Hopper upgrade.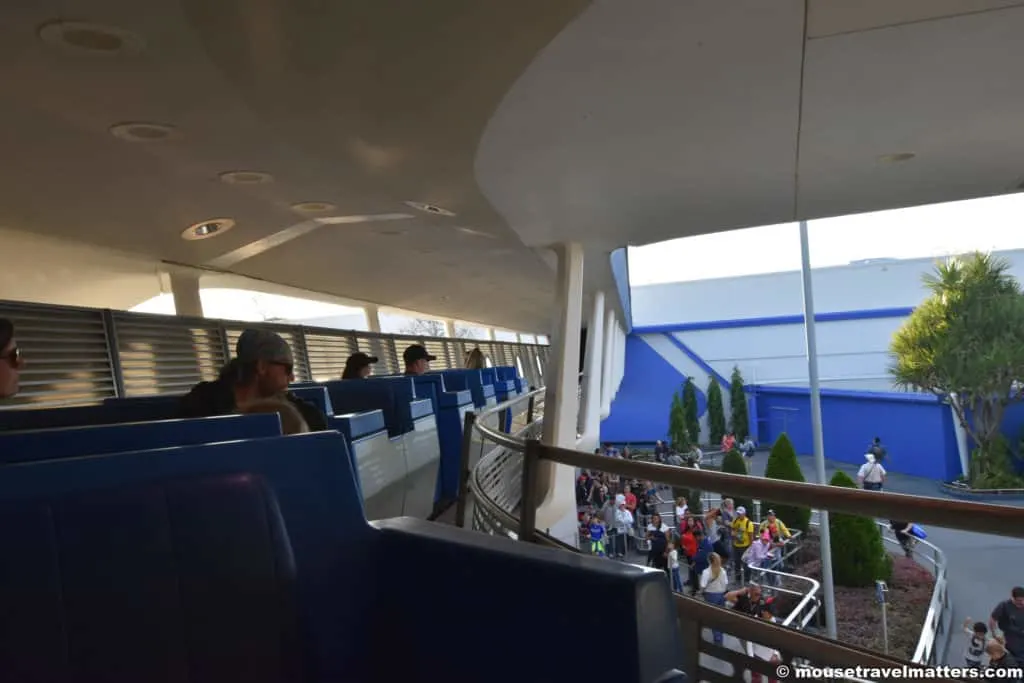 How Much Do the Tickets Cost?
As of May 2020, the Park Hopper Pass option is $65 per person, on top of your regular ticket purchase. You are paying to upgrade your base ticket, so you are not being charged per day with the Park Hopper option.

What is the Disney Park Hopper Plus?
In addition to being able to hop between the parks on a single day, the Disney Park Hopper Plus allows ticket-holders to visit Blizzard Beach and Typhoon Lagoon, visit Disney's Oak Trail Golf Course, ESPN Wide World of Sports Complex, and the two mini-golf courses on Disney resort property, Winter Summerland and Fantasia Gardens.
At only $70 per ticket, visiting the Water Parks just became affordable.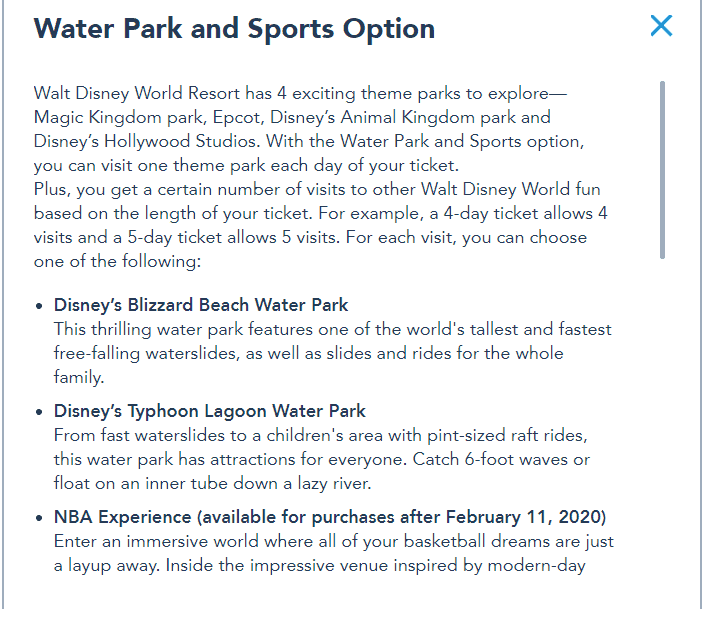 When Can I Add the Upgrade to Park Hopper?
You can upgrade your ticket at any time, provided you upgrade within 14 days of first use and you have additional entitlements on the ticket; Park Hopper does not have to be added at the time of ticket purchase.
If on day 3 of your 10-day vacation you realize you want to start hopping, you can take your ticket to any ticket counter and pay for the upgrade at that time. The cost will remain the same regardless of how many days are left on your ticket, so it's best to decide as soon as possible.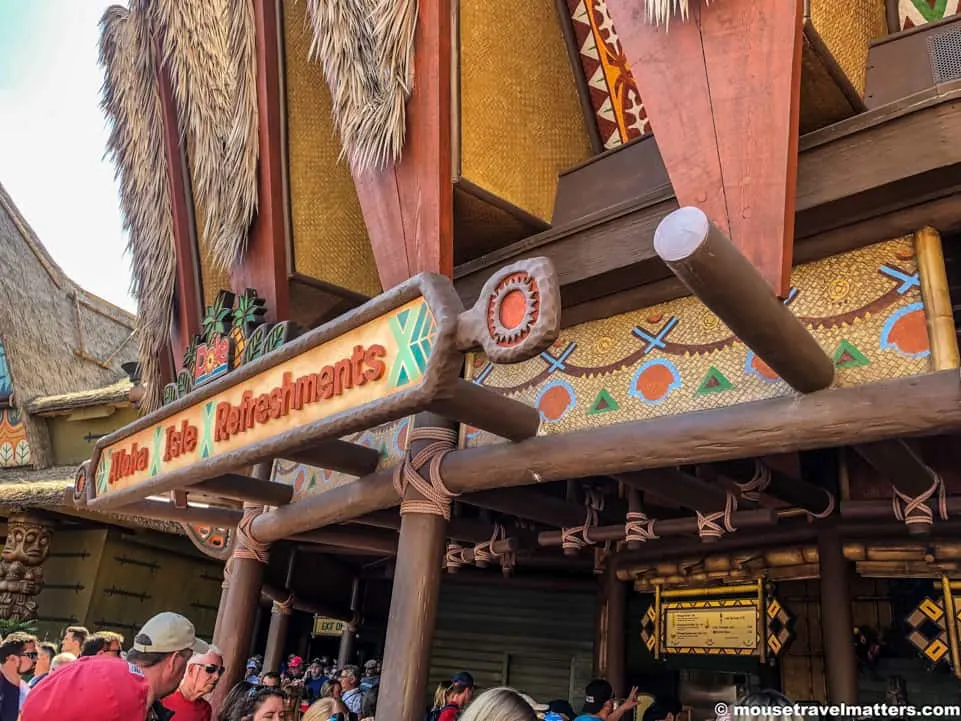 Can I visit two parks in a single day using two single-day park tickets?
Sadly, no. Disney is aware that using a second single-day ticket will cost less than adding the Park Hopper package (considering you need to add it to the whole package and not part of your package), they will refuse you entrance this way.
Is Park Hopping Right for You?
Reasons to get the Park Hopper:
If you are travelling without small kids, then maybe the Park Hopper Pass is for you. Just because you are able to jump from location to location doesn't mean you should. Travelling with older children or just with other Disney-loving Adults means you won't get tired or overwhelmed as quickly as the little ones.
Stay out later. The Disney theme parks all have different hours. For example, the Animal Kingdom closes much earlier than the other Parks most days, usually between 5 pm and 8 pm. The Magic Kingdom may be open as late as 3 am if it's an Extra Magic Hours evening and Epcot is always open until at least 9 pm. A Park Hopper ticket would allow you to visit the Animal Kingdom during the day and then transfer to the Magic Kingdom in the evening to take advantage of Extra Magic Hours, for example.
Enjoy World Dining. Guests that want to eat at World Showcase restaurants each night are better off getting a Disney Park Hopper Pass. Guests are not allowed in Epcot, even with dinner reservations, without a valid ticket. If you want to spend the day at the Magic Kingdom, but come back to Epcot for a nightcap, then grab yourself a Park Hopper, as this will be much more cost-effective than burning through 2 sets of entrance tickets each time you want to have dinner.
Access to on-site perks like EMH. If your party is able to properly use Early Magic Hours, as in, arrive before opening, and experience all of the available rides before general admission, then please, purchase the Park Hopper pass. Take advantage of the Park Hopper feature by exploring a kingdom during EMH, then leaving once it gets busy. Explore another park and come back in the evening when the crowds have started to decline.
The Park Hopper ticket also adds another layer of flexibility to your vacation, especially if you plan to return to your resort in the middle of the day for a break. If you're planning to leave anyway then the Park Hopper will allow you to go wherever you want in the evening rather than forcing you back to the same place you were previously.
If you are a thrill-seeker, purchase the Park Hopper Pass and get it all done in a single day. Experience all of the Thrill riders, like Expedition Everest and Tower of Terror.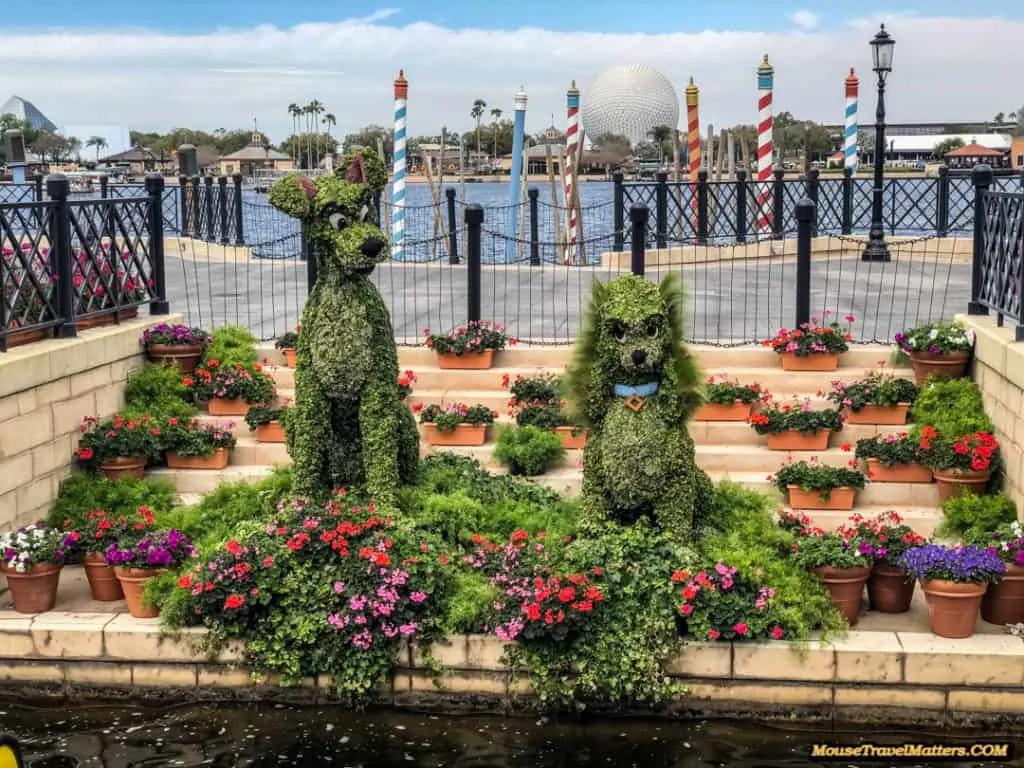 What Makes the Park Hopper A Less Attractive Option?
Reasons not to get the Park Hopper
The "opportunity cost" can be substantial if you're planning your vacation on a budget. For the same price of the upgrade, or less, you could enjoy a meal at Cinderella Castle, upgrade from a Value resort to a Moderate resort for three days, purchase 20 or more alcoholic drinks, and a whole lot more.
The cost per day will be much higher for shorter stays. On a four-day ticket, the per-day cost of the Park Hopper would be about $15, compared to $6.39 per day on a ten-day ticket. Your opportunity for hopping is much greater for a longer stay as well, which makes the Park Hopper the most attractive for guests staying at least five days
Young Families should not bother with the Disney Park Hopper Pass. Children tend to move slowly throughout the park itself, meaning families will require more time to explore a park than their childless counterparts.
Also to be considered, is the travel time, breaking down the stroller and storing the gear in transit. Park Hopping can be more time consuming than you might imagine.
We suggest young families pick one park and stay there all day. If the little ones need a break, either hunker down in the park for a rest or return to the hotel for a nap and come back to the same park in the evening. One Park entrance tickets just mean you can't visit another park on the same ticket, it doesn't mean you aren't free to come and go as you please from the one park you have chosen for today.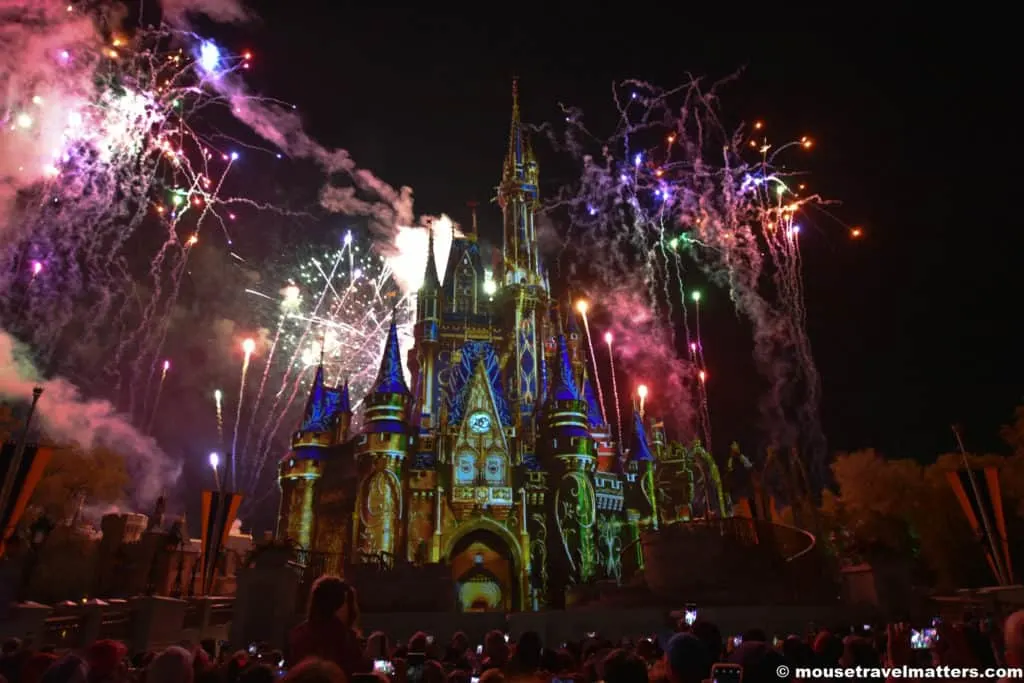 Is The Park Hopper Upgrade Worth It?
Look at how much it will cost to add Park Hopper to your tickets and then divide that by the number of times you intend to Park Hop. It might not seem like such a good idea once you calculate how much it will actually cost to Hop around. Also, consider the cost to add additional days to your Magic Your Way Tickets or even how much it would cost to add an additional day and night to your vacation package.
You can, on the other hand, upgrade your ticket at any time, provided you upgrade within 14 days of first use and you have additional entitlements on the ticket; Disney Park Hopper does not have to be added at the time of ticket purchase.
Additional Entitlements? Days left! If you purchased a 5-day ticket, you can not add a 6th day to your ticket after you have used your 5th day (entered the park and turned around to Guest Relations in the afternoon). Your ticket no longer holds additional entitlements, ie It is all dried up. You may, however, purchase more days or upgrade your ticket to Park Hopper Pass before scanning your ticket on the 5th day, or anytime before that.
Why? Once upon a time, guests gave away their used tickets and illegal vendors added days at the cheaper price and sold them to unsuspecting guests. This is illegal and against Disney Policy. By changing the rules, vendors no longer have the ability to add days without the original guest's knowledge.
More from the Mouse
Disney World Official Ticket Site
Your Thoughts...
Please share your thoughts in the comments or reach out on social media...We would love to hear from you.
Follow Mouse Travel Matters for Disney Parks news, the latest info and park insights, follow MTM on Twitter, Facebook, and Instagram.
You May Also Like…
How Much Does A Walt Disney World Trip Cost?
Beginner Guide to Disney World Resort Hopping
Our Top 10 Do's & Don'ts for Visiting Magic Kingdom
Best Walt Disney Worlds Rides to Get Your Blood Pumping
10 Tips for Rainy Days at Walt Disney World
Disney Parks Tickets Tips & Tricks