Last Updated on May 24, 2021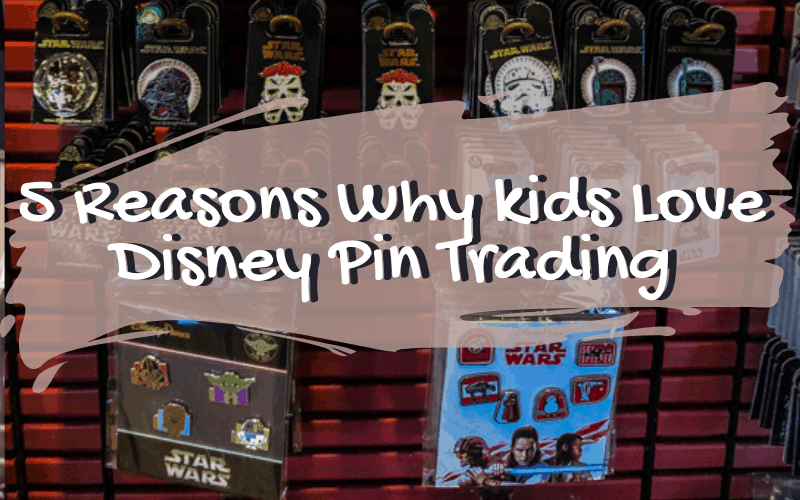 Many times we are asked, what's with all the pins and lanyards? Surely they can't all be for adults. Sadly, you are right. This Millennial Disney fan must share her love of Disney Pin Trading with the children of Disney World and here is a rundown of why kids love Pin Trading.
This post may contain affiliate links.
To which I earn a small commission, at zero cost to you!
Find more info in our
Privacy Policy
.
What is Disney Pin Trading?
Throughout the Parks, you will find numerous pin displays at kiosks and souvenir shops. This is where most kids will start their Pin Trading journey; their first lanyard and pin set.
From there, kids are encouraged to walk up to any Cast Member with a Pinned lanyard and ask to swap. It's that easy. Guests tell the Cast Member which pin they want, and which pin they are willing to Trade for it. Cast members are required to trade with you so there's no reason to worry about value. It is important to note that Cast Members can't have duplicate pins on their lanyards or Pin boards, so they will refuse the trade if you attempt to give them a pin that they already have.
There are certain rules when it comes to pin trading, like your pins need to be legitimate Disney produced pins, and not Scrapper pins. These are fake or defective pins, and usually only traded for the sole purpose of deceiving others. Also, limited edition pins are not allowed to be traded with Cast Members.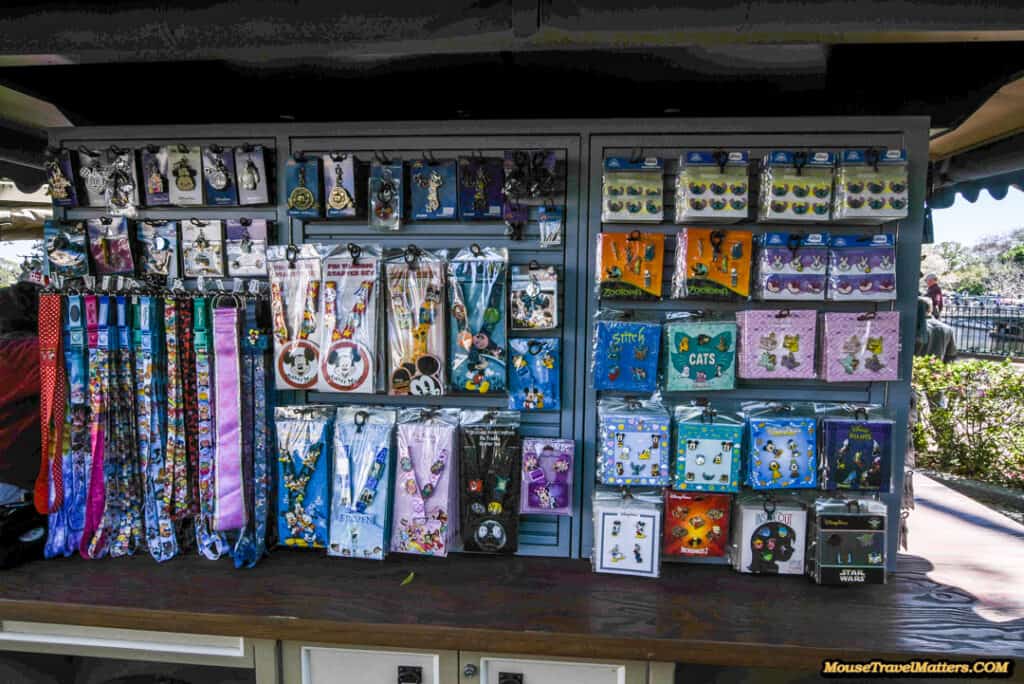 Kids Love Interacting With Disney Cast Members
Our kids loved the idea of just walking up to random (parent-approved) strangers and just chatting them up. They talked about their favourite Disney characters, what they had for breakfast this morning; pretty much anything and everything they wanted to get off their chest. They mostly liked to tell Cast Members about their previous Pin Trade and how they accumulate all of their pins.
Cast Members are also great at starting the conversation for any children that are too shy to speak up. They ask about where they got this pin, or mention how much they really like that pin. They are a great source of conversation and the kids love it.
Kids love to wear cool accessories
What kid doesn't like to fit in. They love the idea of being able to carry their own purchases and showing it off to someone that isn't their family. And when they see all the Cast Members wearing a similar accessory, they feel like the coolest kid at Disney World.
They get to take home a great souvenir
Pin Trading is just about the least expensive souvenir available at Disney, if you let it. There is absolutely a way to go overboard but when it comes to making the kids happy, a simple starter pack for $20 is more than enough to keep them happy for days. Even a top up with another pack of 5 pins to help them expand their collection won't set you back that far.
And each pin will have a different story behind it; where they traded it and with whom. Even if siblings started out with the same starter pack , as ours did, they will have a completely different set of pins by the end of the vacation and it's great to see their individual personalities shine when they pick and choose which pins to trade for what.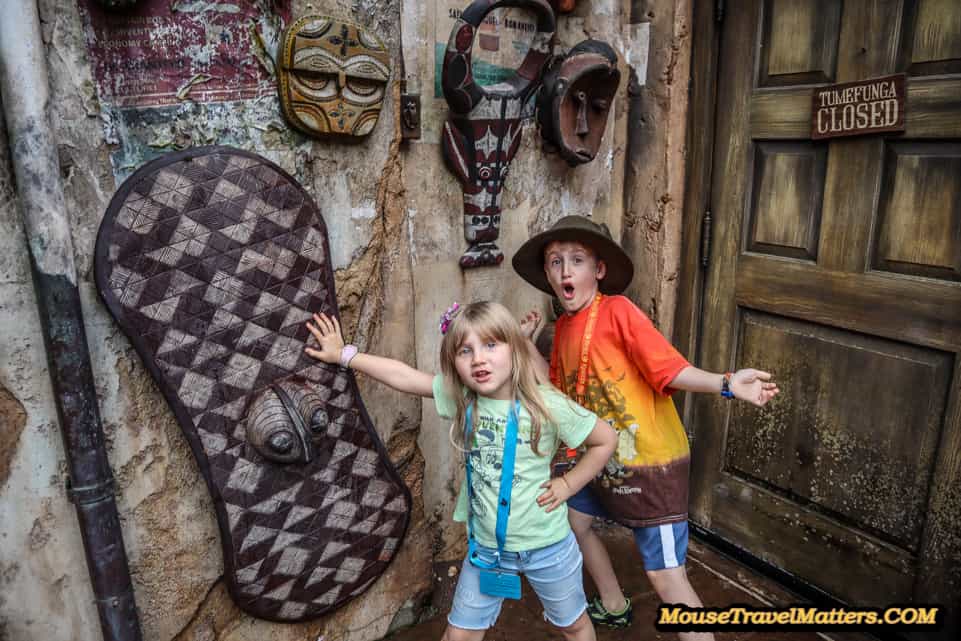 They get to choose what they want to collect
Even with a plain starter pack, kids can turn it around and make it into a themed collection. By trading their starters for a specific theme/character/type of pin, they are creating their own collection. And they need to make risk-assessment decisions when it comes to trading up or keeping what they just traded. It's incredible how their little minds work when they are given such opportunities.
They create great memories
Regardless of how many plushies, bubble wands or Minnie Ears your kids end up buying at the end of the holiday, they will simply remember that it was purchased at Disney World. Maybe they will remember which Park it was, depending on the souvenir itself. With Disney pin trading; they will remember each and every one of those interactions and how they came up with the rationale to trade. Memories of when they decided to trade Mickey's red shorts for Baby Yoda. Why did they decide not to trade Donald Duck today, but it was okay 3 days later?
While I don't claim to follow in much of their decision-making, even when they have verbalized it, they know what they did and they are darn proud of it too.
Your Thoughts...
Please share your thoughts in the comments or reach out on social media...We would love to hear from you.
Follow Mouse Travel Matters for Disney Parks news, the latest info and park insights, follow MTM on Twitter, Facebook, and Instagram.
You May Also Like…