Last Updated on May 17, 2021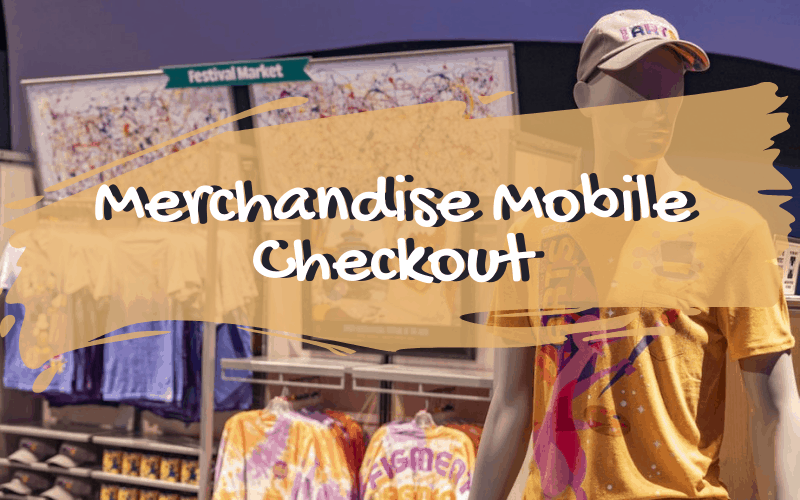 Recently Disney started testing a NEW mobile feature called "Mobile Checkout" for Disneyland Resort in California and we are happy to report that this testing phase has made it's way to Walt Disney World!
If it sounds something like you would see at the local grocery store, you are half right. Guests are allowed free reign to scan and bag their own items, but there is no extra check-out counter. Everything is done from the My Disney Experience App.
How does Merchandise Mobile Checkout work?
So far, Disney World is only allowing Mouse Gear to test this new technology. Select the + sign at the bottom center of the app and directly under the Mobile Order "Order Food" option there is now a "Shop in Store — Now Testing" option.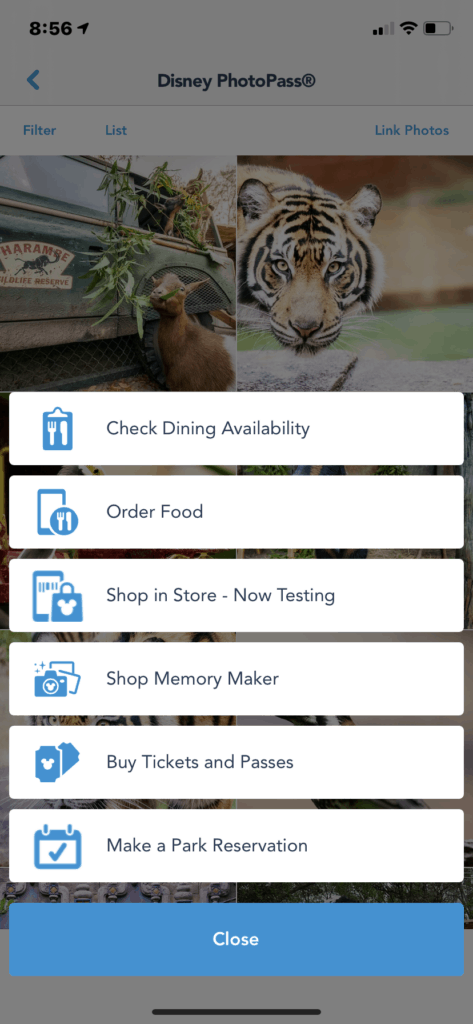 Even from home, we were able to test this option with a few handy items in our personal collection to see how the app worked. The instructions are fairly simple; grab yourself a reusable mobile checkout bag (this is to make sure that only guests with mobile checkout bags are asked for proof of purchase and guests stuffing merchandise in their personal bags are questioned), scan the item, and pay with your phone. Present your QR proof of purchase on your way and away you go.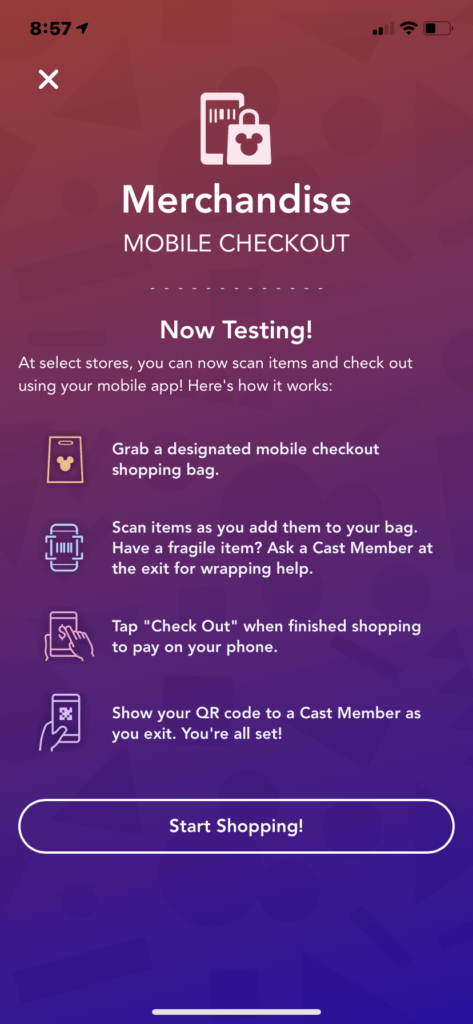 Personally, I am a huge fan of this option. I am not one for small talk, and definitely not one for waiting in a long line when i could be doing literally anything else. I also love the idea of knowing how much I am spending before I decide on that last item that I probably don't need and absolutely can't afford.
The Shopping Interface
According to sources in Orlando, Cast Members will verify that everything in your bag matches the receipt, they will help wrap anything that needs wrapping or remove security tags once the purchase is complete. They also mentioned that once you have exited the app, your QR code disappears so it is in everyone's best interest to screenshot your code just in case.
I like this because – you can skip the lines and your Disney Discounts still apply.
I don't like this because – I can't see Cast Members sending these purchases back to your resort once the transaction has been complete. Unless it's my last full day or it's at the end of the evening, I have very little interest in carrying my purchases around with me in the Parks.
Your Thoughts...
Please share your thoughts in the comments or reach out on social media...We would love to hear from you.
Follow Mouse Travel Matters for Disney Parks news, the latest info and park insights, follow MTM on Twitter, Facebook, and Instagram.
You May Also Like…
How to use Mobile Ordering at Walt Disney World