Last Updated on April 30, 2020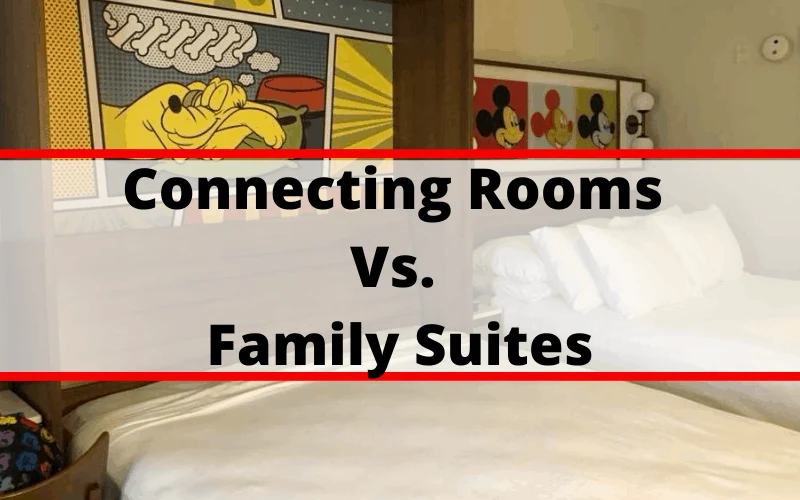 We recently got a question about rooms at the Disney World hotels for six people and we were curious, Connecting Rooms Vs. Family Suites At Disney World Value Resorts
One of the most common questions we get is regarding groups of 5 or more wanting to stay in one room together; "What room options are available at Disney Resort hotels for my party of 5?"
If the budget is a priority, the Family Suites at Disney's All-Star Music Resort and Disney's Art of Animation Resort are affordable options for parties of up to 6 Guests. These are great Value resorts and are sure to please.
Related
One Suite or Two Rooms?
The least expensive option is two standard rooms at any Disney World value resort. But the least expensive doesn't always mean the best for your family. Let's take a look at what is available for both options.
Family Suite: comes with 1 Queen Bed and 1 Twin-Size Sleeper Chair and 1 Double-Size Sleeper Sofa and 1 Twin-Size Sleeper Ottoman and Sleeps up to 6 Adults.
Standard Room: come with 2 Double Beds and Sleeps up to 4 Adults.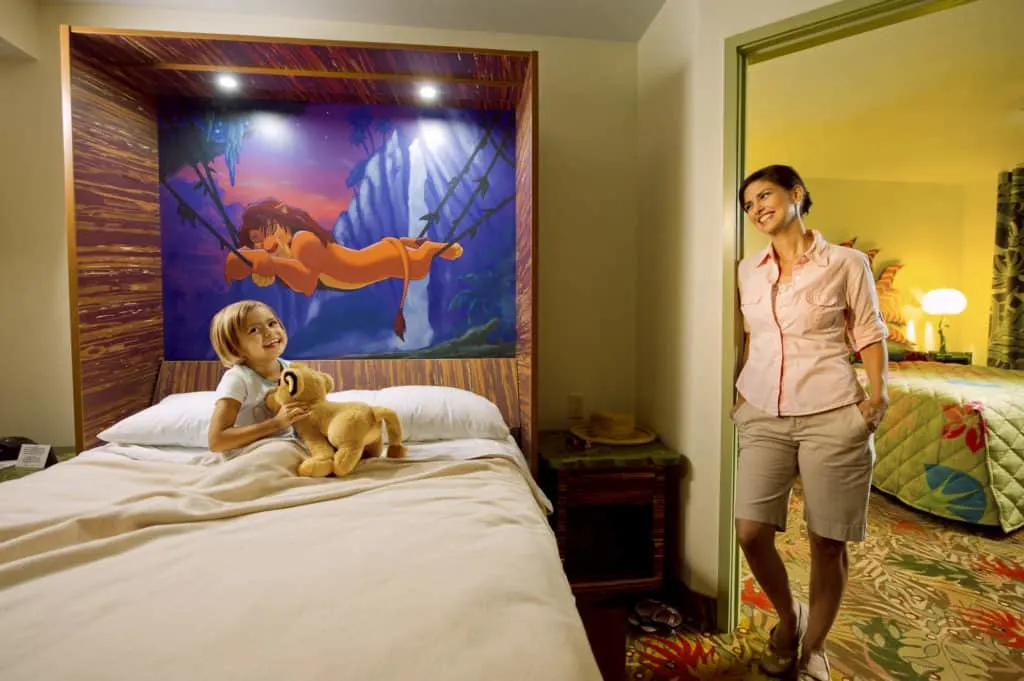 Which Disney World Value resorts have family suites?
Both the All-Star Music resort and the Art of Animation resort has family suites available on their property, as well as standard rooms.
Which Disneyworld resorts have adjoining rooms?
You'll find that pretty much all of the Walt Disney World resort hotels have adjoining rooms, and there are connecting rooms available as well. Guests are able to request adjoining or connecting rooms when they book their resort reservations, however, these requests are not guaranteed.
I have been told that priority consideration is given to larger families traveling with young children, who may need a connecting room so that they can all stay together.
Family Suite Locations
Connecting rooms are often cheaper than Family Suites, however, Family Suites are located in the preferred room areas of the Resort. Therefore, Family Suites are closer to the main building and bus stop than Standard rooms would be.
The Cabins at Disney's Fort Wilderness Campground sleep six. They have a bedroom with a queen bed and a twin size bunk bed, there is also a murphy bed in the living area. This option only have 1 bathroom but it does have a kitchen with a refrigerator, dishwasher, convection/microwave oven, and two countertop burners.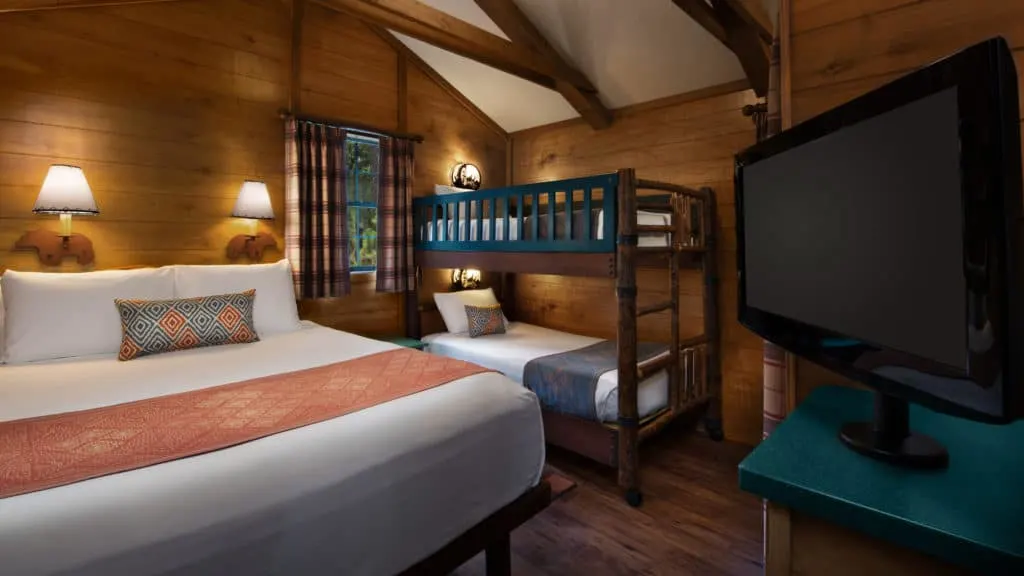 Walt Disney World Family suites; are they worth the cost?
The cost of the family suites can easily equal, or in some cases even be greater than, the cost of two rooms at the same resort so the question becomes, is it worth it?
As a family of 4, we have had our fair share of connecting-rooms during our many travels in Europe. While I like the space of spreading everything out and keeping the kids separated from each other, he likes the idea of being in the same suite.
I wouldn't recommend a family suite for an extended family vacation; grandma, the kids and you all in one room(?) I do think for a family of up to 6 people would much prefer the single-suite feel that comes with having a Family Suite at Disney's Value Resorts.
You May Also Like…