Last Updated on April 8, 2019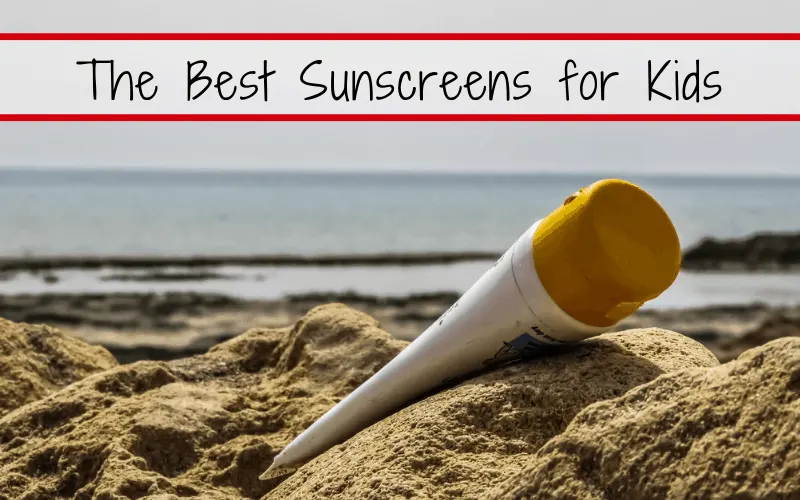 While researching the best ways to protect your skin, I came across a lot of parents expressing concern over wiggly babies and uncooperative toddlers when it comes to application. An article about the best sunscreens for kids at Disney & Theme Parks was a logical idea.
Without coming off as judgemental or preachy, I just want to say; practice makes perfect.
Taking children to Disney in the middle of summer, at the peak of the touring season, and the peak of sunburn season, the last thing we want to do is struggle with our children while trying to prevent painful sunburns and reduce the risk of skin cancer.
This is a battle we will win, because we love you!
Set everyone up for success; pack the perfect sunscreen for your needs, and take them to the local playground well before heading to Disney and practice applying and reapplying sunscreen.
You don't want to reapply? Then let's go home. This gives little Johnny plenty of time to learn that no is not the correct answer and you will reapply sunscreen… because let's be honest, I don't want to be the parent that has to bring him back to the hotel for refusing sunscreen. I mean, I will. I just don't want to.
My kids LOVE the beach. And they HATE being interrupted mid-play just because my timer went off and it's time to reapply. But what do they hate more than interruptions? Being the first to go home! They are now so used to the idea of sunscreen, that my 3 year old reminds me to put it in our park bag and apply before heading out. That's how much fun she DOESN'T want to miss.
Now that we have that settled; what did I actually learn from my research. Since you asked, here it is; the best sunscreen lotion for kids.
This post may contain affiliate links.
To which I earn a small commission, at zero cost to you!
Find more info in our
Privacy Policy
.
Sunscreen Should Be Your Last Resort
Sunscreen shouldn't be your first line of defense from the sun. Any layer of clothing you're going to wear is going to provide much better protection.
Children can use adult sunscreens. There is little difference in the ingredients between the adult and kid versions of most brands, although some in the latter category are less irritating on the skin or better smelling to kid's noses.
Wear clothes
Layers on your skin will protect you the most from harmful UV rays and sunburn. Have a set of UV rated long sleeve shirt for swimming and walking around. They are not as uncomfortable as they sound and are not hotter on the body than a regular swim suit.
Don't like that idea? That's fine. At least try to cover up while not in the water and avoid sun tanning for hours on end. If it's the feel of the sun on your skin that you want, layers will still give you that feeling without damaging your skin.
Find shade – or make it
Finding shade isn't always as easy as it sounds. Water parks, theme parks and beaches don't exactly have an abundance of trees. Bringing your own beach umbrella isn't always possible either.
Trying stringing a sarong or thin beach blanket between two beach chairs; make sure the sides are open for proper airflow but the point is to block as much sun as possible from above. When the kids aren't playing in the water or making sand castles, have them rest in your new shady spot for a bit.
Sunglasses are Essential
Your skin isn't the only part of your body that can be damaged by the sun. The reflection of the sun off buildings, cars and even the water itself, can have a harmful effect on your eyes.
It is important that the sunglasses fit your little ones head properly so that their eyes are covered and protected at all times. We prefer the Banz for little ones and Babiators for the older kids.
Don't get burned
As is the whole point of this article; avoid getting sun burned. Don't stay out too long in the direct sun, take breaks when the sun is at it's highest and be sure to check yourself, and loved ones, often.
You may not always feel a sun burn starting, and your eyes may have adjusted to the sunlight and make it harder for you to see it on your own. Head for shade, let your eyes adjust and ask for help.
Check UV index
What is UV index? The higher the UV Index, the greater the dose rate of skin damaging (and eye damaging) UV radiation. Consequently, the higher the UV Index, the smaller the time it takes before skin or eye damage occurs.
Check the UV index for the day, before solidifying any outdoor plans. If plans can't be adjusted, then modify your expectations and accommodate for the weather. Just like you would on rainy days, make plans to escape the sun long enough for your core temperature and skin surface temperature to return to normal – then stay a little longer for good measure.
Check out our guides for beating the summer heat; How to Stay Cool at Walt Disney World this Summer and Dehydration and Heat Stroke on Your Disney Holiday
What to look for in a sun screen.
Go for an SPF of 30 to 50
Gone are the days of SPF 100. The numbers were too confusing for consumers and there was no real regulation as to what '100' meant in terms of time in the sun.
What's the difference between SPF 30 and 50? SPF 30 is the most common level for most people and skin types. SPF 30 blocks 97% of UVB rays, while SPF 50 blocks about 98%.
Are there any drawbacks to using a higher SPF? There is often a false sense of security with higher numbers. You think since you're wearing a higher level, you are invincible to the sun, which is not the case.
Look for the words "broad spectrum"
The label "Broad spectrum" measures a product's ultraviolet A (UVA) protection relative to its ultraviolet B (UVB) protection. Only broad-spectrum sunscreens with SPF15 or higher can claim to reduce the risk of skin cancer and early skin aging if used as directed with other sun protection measures.
Consider the best format
While spray is more convenient for parents, it can be a problem for children. Kids have a tendency to not follow instructions (surprise, surprise) and are susceptible to inhaling any sunscreen sprayed around them.
Apply and Reapply!
Most forget that any sunscreen is only effective for about two hours, so you need to reapply it often.
FDA now forbids companies from claiming they are waterproof, sweatproof and sunblock. They can only claim to be "water resistant" if they pass independent tests to prove they retain their stated SPF while swimming or sweating. Labels must now state 40min or 80min water resistance.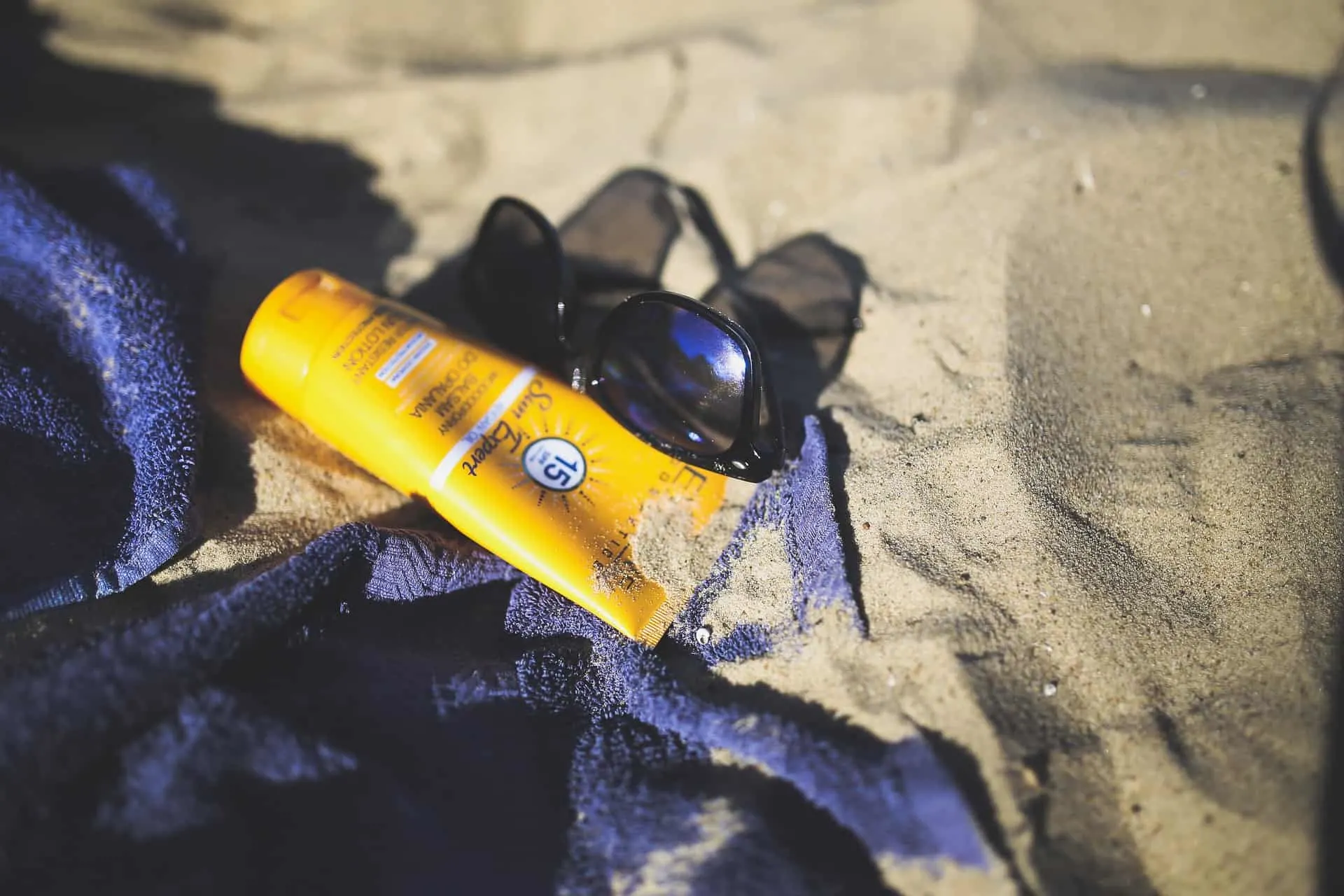 Which brands Should You Avoid?
There is anecdotal evidence to suggest that the bigger brands of sunscreen that we all grew up with are not as safe or regulated as we had once thought.
Currently, Health Canada has been investigating Banana Boat sunscreens since serious chemical burns were reported in babies who used the products last year. Coppertone is accused of having toxic active and non active ingredients, such as oxybenzone, avobenzone, octisalate, octocrylene, homosalate, and octinoxate.
Some chemical UV filters present in these brands may mimic hormones, and physicians report sunscreen-related skin allergies. Others have reported decreased testosterone levels in men during clinical studies of these brands and their ingredients.
You will also want to avoid sunscreens with high content of Titanium Dioxide. This mineral does not biodegrade and is found to react in warm seawater to form hydrogen peroxide which is harmful to all sea life. Oxybenzone and octinoxate inparticular, are the two chemicals recently banned in Hawaii and are believed to cause coral bleaching.
As with many things, more studies are required and regulations need to be put in place to make sure we are purchasing safe and effective products.
Children, Sun, and Sunscreen.
First off, if your infant is less than six months old, both the American Academy of Dermatology and the Skin Cancer Foundation recommend keeping your baby out of the sun, as their skin has too little melanin, making them more susceptible to sun damage. If you must have your infant out in the sun, dress them in lightweight long sleeves and pants, a wide-brimmed hat, and sunglasses to protect them from head to toe.
As mentioned before when discussing heat stroke, children's higher
surface to volume ratio than adults; they will absorb more UV and catch more sun because of their compact little bodies. It is important to make sure children are cared for adequately; both in terms of sun protection, but (sunscreen) chemical absorption rate and dehydration.
Speaking of Melanin
Sunburn and skin damage due to the harmful effects of the sun are not a white-skin problem. While melanin does affect the levels in which a person's skin reacts to the sun, more melanin doesn't leave a person consequence free.
Sunscreen isn't an option. To protect your skin and your personal health, always apply sunscreen. Those with naturally darker skin, more melanin, simply have the luxury of stressing less about burning and can enjoy a tan more freely than those with fair/pale skin. Sunburn, sun damage, and skin cancer knows no race. Keep yourself protected and understand what your body needs to keep yourself safe.
10 Best Natural Sunscreens to Protect Kids From Sun Damage
The following are the safest sunscreen for kids, as they contain mineral ingredients, such as zinc oxide and/or titanium dioxide.
Blue Lizard Australian Sunscreen Baby
Heralded as the best organic sunscreen for babies across the board, Blue Lizard is Top Rated; when getting serious about sun protection, consider a sunscreen developed in Australia, where the standards for these products just happen to be the strictest in the world.
While it may look expensive, this is one of the largest bottles, so you get nearly three times the amount of product, compared to many others.
Thinkbaby Safe Sunscreen SPF 50+
#1 Amazon Best Seller and baby organic sunscreen on the market, ThinkBaby Safe Sunscreen is scented with natural papaya. This sunscreen stays on, even during water play. In fact, it's one of the most highly rated for water resistance.
Thinkbaby also has a perfect score on EWG, and doesn't contain any biologically toxic chemicals. It is water-resistant for up 80 minutes and is absorbed easily by your skin.
Neutrogena Pure & Free Baby Sunscreen Lotion Broad Spectrum SPF 50
Neutrogena Pure & Free has a tear-free formula, which means you don't need to worry that it will sting your baby's eyes. Reapplication recommended every 80 minutes, this sunscreen is also barely scented, so it won't bother baby's sensitive nose, and because it's hypoallergenic, it won't cause skin reactions either. That makes Neutrogena the best baby sunscreen for sensitive skin in our books.
Badger Baby Sunscreen Cream SPF 30
We love these Badger sunscreens because they are hypoallergenic, and great for your kids who have sensitive skin. With a recommended reapplication every 40 minutes, it doesn't last long but this non-greasy Badger baby sunscreen has a base of sunflower seed oil, beeswax, and vitamin E, making it one of the purest formulas on this list.
La Roche Posay Anthelios Dermo-Kids Gentle Sunscreen Lotion SPF 60
Developed to be gentle for children's skin with dermatologists and pediatricians. La Roche is formulated with Antioxidants including Vitamin E and has Broad spectrum protection UVA/UVB, SPF 60
La Roche has an 80-minute water resistance, making it perfect for water parks and the beach.
Aveeno Baby Continuous Protection Sensitive Skin
Specially formulated for babies, this zinc oxide sunscreen provides broad spectrum protection with skin-soothing natural oatmeal. It forms a protective barrier on top of the skin to absorb and scatter harmful UVA and UVB sun rays. This tear-free baby sunscreen is hypoallergenic and water resistant for 80 minutes.
All Good SPF 30 Kids Sunscreen
This sunscreen is the best. It does not leave a white cast on your skin, is easy to apply, and it works. It is also reef safe!
What is Coral Reef Friendly / Reef Safe Sunscreen? Sunscreen washes off your body when swimming and enters the marine environment. Common chemical sunscreen ingredients, such as oxybenzone, can kill coral and damage coral reefs. All Good sunscreens, among others listed here, do not have any of these harmful ingredients and they are safe for coral reefs.
Kiss My Face Kids Mineral SPF 30 Natural Organic Sunscreen
Kiss My Face's Mineral collection has all the protection both you AND the ocean need. Bonus: the entire Kiss My Face mineral line is vegan-friendly and cruelty free.
TruKid Sunny Days Sport, Mineral Sunscreen SPF 30
This 100 percent natural sunscreen for babies and kids is a non-nano formula that is eczema safe, gluten free, paraben and phthalate free, and dermatologist recommended.

TruKid recommends reapplication after 40 minutes of water play, or sweating. That's pretty often for a sports sunscreen but it's fairly inexpensive and natural so we still beleive it's a great product.
Sunology Mineral Sunscreen Kids SPF 50
Sunology is Amazon's Choice for a reason; its list of gentle, low hazard ingredients per the EWG, means that it's as safe for the environment as it is for your kids.
Your Thoughts...
Please share your thoughts in the comments or reach out on social media...We would love to hear from you.
Follow Mouse Travel Matters for Disney Parks news, the latest info and park insights, follow MTM on Twitter, Facebook, and Instagram.
You May Also Like…
Best Shoes for Disney & Theme Parks 2019
How to Avoid Exhaustion at Walt Disney World
10 Things You Absolutely Must Do Before Your Walt Disney World Vacation