Last Updated on October 19, 2019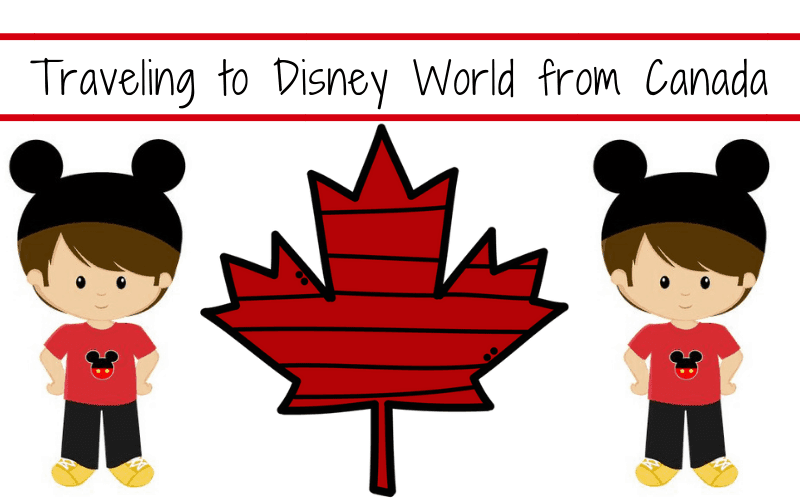 The Canadian's Guide to Planning Your Walt Disney World Vacation
Canadians are not immune to the allure of Disney World. We are, however, not on Disney's radar, in terms of target audience.
Since Disney has their eyes on their fellow Americans, finding tips and travel discounts that apply to Canucks can be a little difficult.
Just because there aren't as many ways to save from Canada, that doesn't mean it is impossible.
This post may contain affiliate links.
To which I earn a small commission, at zero cost to you!
Find more info in our
Privacy Policy
.
Ways for Canadians to save for Disney World
Disney Gift Cards
Disney Gift Cards save on the bank fees for foreign transactions.
Wait? What Bank fees?
Oh they didn't tell you?! Your bank charges you a foreign transactions fee each time you use it outside of Canada. Not all cards, but a good portion of them do. And they are not always transparent with the fees. Sometimes they are lumped into the exchange rate and you have no idea you are paying up to 2.5% extra.
A gift card, purchased in Canada, in Canadian funds, does not trigger such bank fee, because it's not foreign. Then, when you call Disney to pay off your vacation or use it in the parks as a means of purchasing meals or souvenir, there is no foreign fee. Just your standard exchange rate, at yesterdays closing rate.
Where to purchase Disney Gift Cards in Canada
So if you are holding on to a few hundred dollars worth of gift cards, watch the stock market carefully and call Disney as soon as you see the dollar near it's projected peak.
Air Miles and other rebate websites
Airmiles, Aeroplan, ebates, Swagbucks and a handful of other online points systems exist to help the every day user save a few dollars here and there in exchange for a lot of hard work.
While the savings can be significant, one reader reporting getting free Disney 7-day Park Hopper tickets for her family of 4, it took her nearly a year of saving and couponing to achieve this. That's just over $1800 USD in savings, which is incredible. Our only concern is the time spent and the amount of personal information that was given to these websites in order to achieve such savings.
Personally, we stick to reward Credit Cards and PC Points/Air Miles/ Aeroplan miles. I don't have to do surveys, scan products in stores, run around town chasing discounts or buy a ton of pickles just to get 100x the rewards. (I can't make this stuff up if I tried).
While many of our personal choices don't turn into 'free' Disney tickets, they do translate into gift cards at my local grocery store. Take the cash I just saved by using a "free" gift card and put that in my Disney savings jar.
There. PC Points just helped me get that much closer to Disney. Thanks Loblaws.
Travel Agents
It's no secret that travel agents have access to some pretty amazing discounts. But they aren't a secret; Disney does not give them a special deal, they just know EVERYTHING about Disney because that is their job. They may also be able to provide on board credit or booking discount for reserving with them, but this comes from their bottom line, not Disney's end.
Regardless how you get the discount, Travel Agents can be a wealth of information and even help you pick better dates based on crowd predictions.
Special Ticket Pricing for Canadian Residents
Disney doesn't offer a whole lot of discounts to Canadians, so when they do, it's best to get in on it. Authorized Disney resalers aren't able to compete with these offers either, as they are exclusive to Disney.
Tickets may be purchased from August 29, 2018, through March 15, 2019, for usage through September 27, 2019. Blockout dates of December 24, 2018, through January 1, 2019, apply. Keep these dates in mind, since they have been releasing Canadian Residency discounts with these stipulations for the last few years and we haven't heard of any rumors threatening to end the trend.
As you can see from the chart below, the discounts are significant.
| | | | | |
| --- | --- | --- | --- | --- |
| Number of Days | Non-Discounted Ticket Price (USD) | Canadian Resident Special Offer Price (USD) | Canadian Resident Ticket with Park Hopper Option | Canadian Resident Ticket with Park Hopper Plus Option |
| 4-Day Ticket | $401.76 | $336.54 USD | $406.83USD | $430.26USD |
| 5-Day Ticket | $419.58 | $350.39USD | $420.68USD | $444.11USD |
| 6-Day Ticket | $432.40 | $359.97USD | $430.26USD | $453.69USD |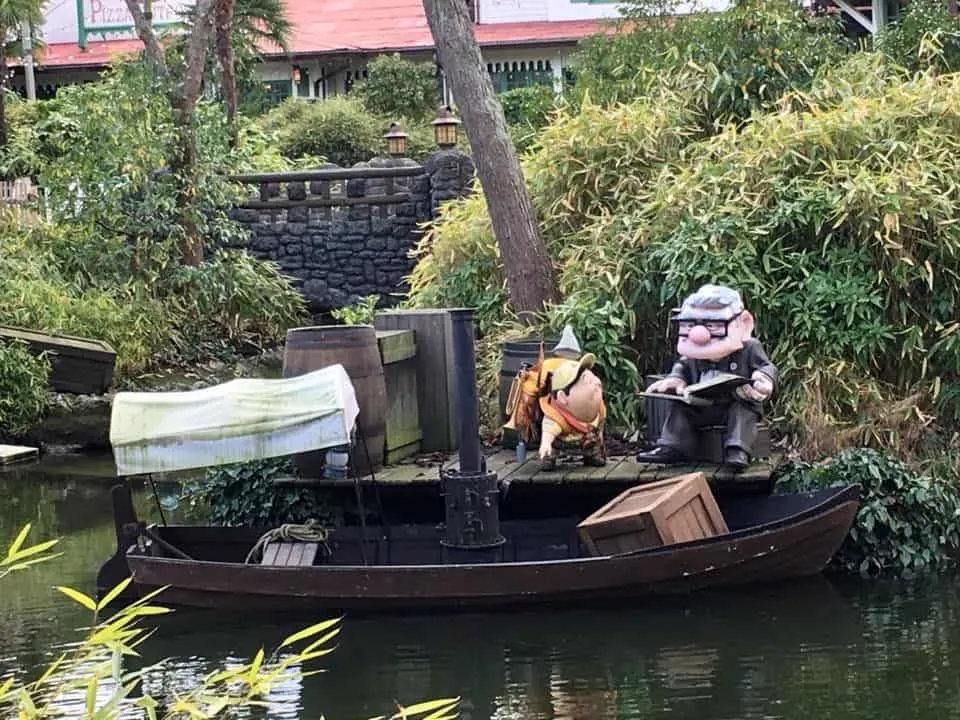 Planning a trip to Disney World from Canada
So now that we have looked at a few of the ways you can save a few dollars, let's look at the unique specifics of planning a trip to Disney World from Canada.
Manage your expectations
It is going to be expensive!
Not only is our dollar not the greatest these days, but flying out of Canada isn't the cheapest way to travel either. If you live near an American airport, we strongly advice you take that route into consideration when making your travel plans.
We've had friends drive as far as 5 hours from home in order to reach a cheaper airport. We aren't talking about $150 savings here; this was over $1000 savings and they are a family of 5. That is their food budget for the week. It's incredible.
Pack accordingly
With the low dollar also means replacing anything forgotten is going to eat up your vacation budget fairly quickly. Make sure you pack enough of everything and don't forget anything at home.
Also a point to note; there are brands that are not available in USA and other products that are just plain illegal in America, like kinder surprise eggs. Know what you need and research what you can't bring across the border.
How to Pack the Perfect Disney Park Bag Ever!
Travel Insurance
While our provincial health insurance is incredibly comprehensive, using your healthy insurance outside of the country is a little limiting.
OHIP, for example, (Ontario Health Insurance Plan) pays up to $400 CAN per day in U.S. hospital costs, depending on the level of care. The plan also reimburses outpatient visits at $50 CAN per day. And it reimburses physicians costs at the rate they would be paid in Ontario. If a U.S. physician charges more than an Ontario doctor for the same procedure, the Ontario patient pays the difference. All of this is just to say that you need Travel Insurance, even when making a day trip across the border for gift cards or a Target shopping spree.
Travel insurance also covers unexpected things like canceled or delayed flights, lost luggage and time off work due to injuries. If your boss suddenly decides you aren't getting the week off you asked for months ago, Disney probably won't refund you but your Travel Insurance will; you just need to show proof that your time off request was approved before purchasing the vacation eh voila! Refund!
Check to see if your Travel Credit Card comes with insurance, though it may not always be as comprehensive as third party insurance, or insurance straight through Disney themselves.
Using US currency
Unlike in Canada, where we exchange American currency freely at the register, they are not as accommodating south of the border. Sure, their tills probably have a way of registering the different currencies and factoring in the exchange rate, but they won't. Plain and simple.
When heading to America, be sure to have enough cash on your person or be prepared to visit an ATM to replenish because your Canadian bills are no good there.
Same goes for coins. Pressed pennies and other coin operated machines will not accepted our currency either. Hit up the bank and buy yourself a fist full of American pennies. Or buy some from the first Timmies you see in America – I'm sure they won't mind selling you a roll of pennies. One less thing to do at the bank later.
Magic Bands
I regret to inform you that Magic Bands will not be mailed to your door. Walt Disney World will mail them to any US address but not a Canadian address. You can still order Magic Bands from Amazon or Shop Disney for offsite guests or you want something fancy. Otherwise, you will have to wait until you check in to your hotel and pick them up there.
This makes pre-check in a little funny. Traditionally, Disney allows guests to precheck into their hotels via the App without even stepping foot on the resort and head straight for the parks – this is great when self-driving and you know your room won't be ready for a few hours anyway.
Sadly, if you haven't received Magic Bands, we get to wait in line, process more information and have our bands given to us then. If this is not your first time visiting, feel free to use your old Magic Bands, pre-check-in and go about your business. Come back later and get your new Bands for another trip.
Speaking of checking procedures, according to Disney themselves, Canadians are required to present proof of residency via Government issued Photo ID (and remember, your Health Card is not a valid form of ID when presented to a non-Health Care Physician). This is also true for the first day you plan on using your Canadian Resident Tickets – they want to make sure you are eligible. There have been recent comments from readers suggesting that they have not been checked at the Hotel or the Park gates, and this is up to the CM. I wouldn't risk it, and therefore we still suggest having your ID ready just in case they ask. We wouldn't want to waste our entire EMH shleping back to the hotel just to get our wallets, would we (true story).
Roaming on your current phone plan
What is Roam Like Home? For $7 Rogers and $8 Bell per day in the U.S, you get full access to the data, talk and text included in your monthly plan. From the first moment you use Roam Like Home in an eligible destination, you'll get 24 consecutive hours of access to the data, talk and text included in your plan.
While Wifi is available in the parks, it has been known to be a little slow when there are more users on the network. You will probably also want to have access to your smartphone while in the airport, on the bus or any time you aren't within a Wifi zone.
Canada Pavilion
I don't know what went wrong in the planning stages of Canada Pavilion but it is not a taste of home. We tore it apart in our detailed review of Epcot vs Reality series and are sad to report that Canada pavilion missed the mark when it comes to representing Canada. Sure they have toffy, Canadian Mouse gear and Goofy dressed as a lumberjack but it's not 100% of what Canada is about. I want you to know this before heading to the Parks and being disappointed in person. This goes back to managing your expectations.
Your Thoughts...
Please share your thoughts in the comments or reach out on social media...We would love to hear from you.
Follow Mouse Travel Matters for Disney Parks news, the latest info and park insights, follow MTM on Twitter, Facebook, and Instagram.
You May Also Like