Last Updated on March 30, 2020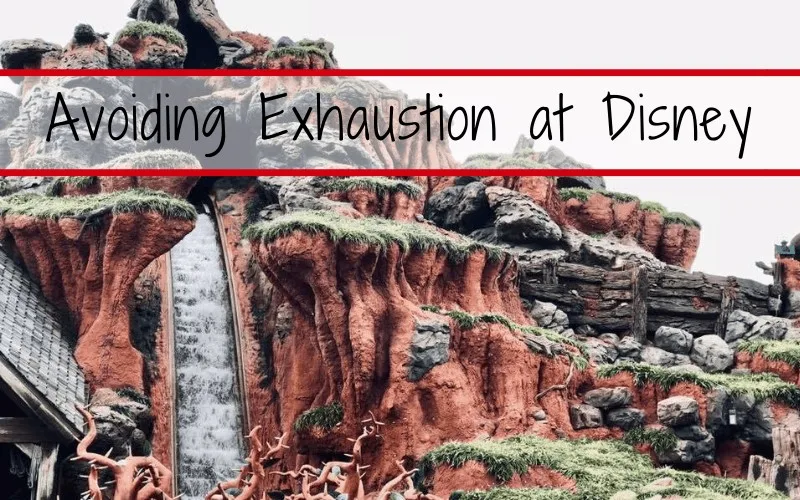 How do you avoid exhaustion at Disney World? Managing vacation fatigue is tough when you are at the happiest place on Earth and want to accomplish EVERYTHING on your Disney bucket list.
Disney Burnout is when you are so exhausted and tired you simply can't enjoy your vacation anymore – here is how to avoid it!
Stay close to the parks
Staying close to the parks doesn't mean you HAVE to stay onsite but there is nothing closer to the parks than staying within Walt Disney World itself.
Avoiding or minimizing the amount of time you are in transit will help reduce Disney anxiety and keep everyone relaxed.
Staying onsite also means you can take advantage of Early Magic Hours and reduce the amount of time you spend in long lines at attractions.
Use the FastPass System
Using your FastPass selections wisely will go a long way to reducing exhaustion at Walt Disney World. It would surprise you to know how draining it can be just standing around and waiting. The act of not doing anything, while simultaneously enduring others' impatience and crowding are exhausting.
Make your FastPasses for the most popular rides on YOUR bucket list. It doesn't matter what others think are the best rides, look at what are the popular rides aka rides with the longest queues. Once you have decided what your priorities are, and which rides are destined to be the longest wait,
Bring your own snacks
Instead of stopping everywhere to buy snacks, which may or may not include long lines, bring your own. This also means you will have exactly what you need to meet your energy requirements.
Snacking often is also a great way to save money, as you will be less likely to eat large meals.
Have A Touring Plan
Know what you are going to ride and when. Standing around or walking aimlessly just wastes time and energy. Based on strategic information gathered in the planning stages of your vacation, have an idea of what attractions or shows you plan on visiting, and in which order.
Ideally, these will be clumped together to avoid rushing back and forth across the Park
Advanced Dining Reservations
Knowing you have a nice meal and a comfortable chair waiting for you after this next ride can be just enough to make it through the long queue. Again, wasting time jumping from one restaurant to another, hoping there is a seat available for your group, is not conducive to saving energy.
When you choose to schedule your meals is also important. We prefer to have our larger, sit down meals, in the evening, when everyone is tired. Lunch is a quick service meal but dinner is more elaborate. We require more calories and a good rest by this point and a character meal can typically last 60-90 minutes.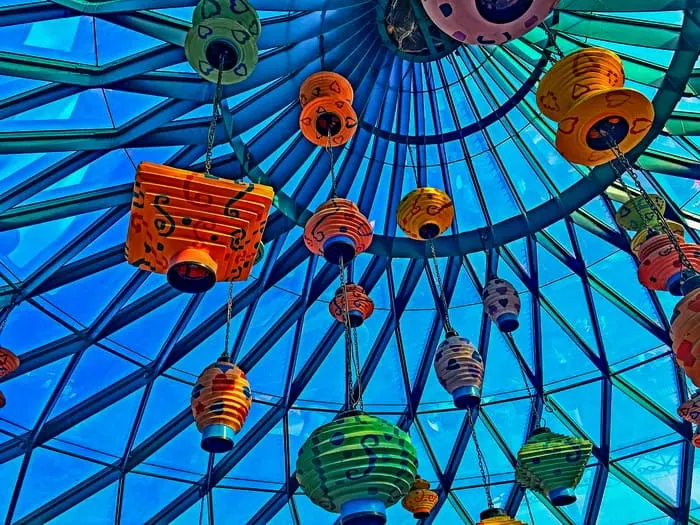 Go at your own pace
Just because everyone is pushing and running around, doesn't mean you have to as well. Go as slow or fast as you are comfortable with. The attractions will still be there when you get to where you are going.
The waiting game
There will be times when you can't avoid a queue. Have a plan on what to do when you get to long lines in order to keep those with a short supply of patience on track.
There are many interactive and themed queues, including Toy Story Mania, Soarin' and Pirates of the Caribean. These will surely keep everyone entertained and relaxed while waiting.
For everything else, have a list of things to do with the kids while waiting. Play games, read a book, tell stories. Anything to keep the stress low.
Walking
There is so much walking at Walt Disney World. Readers have reported walking anywhere from 9-14 miles (14.4 – 22.5 km) per day, every day, of their 7-10 day Disney vacation. That is a lot of walking!
Proper shoes will absolutely save you and your vacation. Make sure they are supportive, breathable, worn-in (but not too worn in) walking shoes. Flip flops are great if it starts to rain (as it doesn't usually last long) or you are headed for a water ride, but in general, you will want a closed-toed sneaker or hiking sandal.
Bringing a change of socks can help with walking as well. Once those feet start to sweat, or you have removed the shoes for one reason or another, changing up the socks will help reduce the swelling and keep you comfortable. Look for white cotton socks, and avoid nylon.
Breaks
Have frequent breaks within the parks, even if it's just for a few minutes at a time. Find the nearest park bench and just sit. People watch, rock the kids to sleep, have a snack or wait for the next parade.
Mealtimes are our favourite ways to take a break. It lasts just long enough to recover from the morning and re-energize before heading back out. Our lunches tend to be quick service so we can focus more on touring during the day, but 30 minutes is better than nothing.
We do, however, suggest eating at odd times; before or after the regular meal hours, in order to avoid long lines when ordered and not enough seats when eating.
Check out some Low Key rides at each Park and see if that is enough to revive your enthusiasm. Sometimes a little rest is all you need to refresh. Magic Kingdon's People Mover and Carousel of Progress, Epcot's American Adventure, Animal Kingdom's Finding Nemo and Hollywood Studio's Muppey Vision 3D come to mind.
Back at the hotel for a swim or a midday nap. There is no right or wrong way to vacation at Disney. Taking a break for a nap isn't my jam but it's totally up his alley. To each their own, you do you. If you feel you are overwhelmed with the crowds, the heat or Disney in general, take a breather, head back for a cooling swim and start fresh when you are ready.
Skip the Hopper Pass
Until teleportation is invented, using the Hopper Pass is exhausting in its own right. The time it takes to exit one park, transportation and entering a second park, security check included, will eat into your park touring time and none of this is as comfortable or relaxing as it sounds.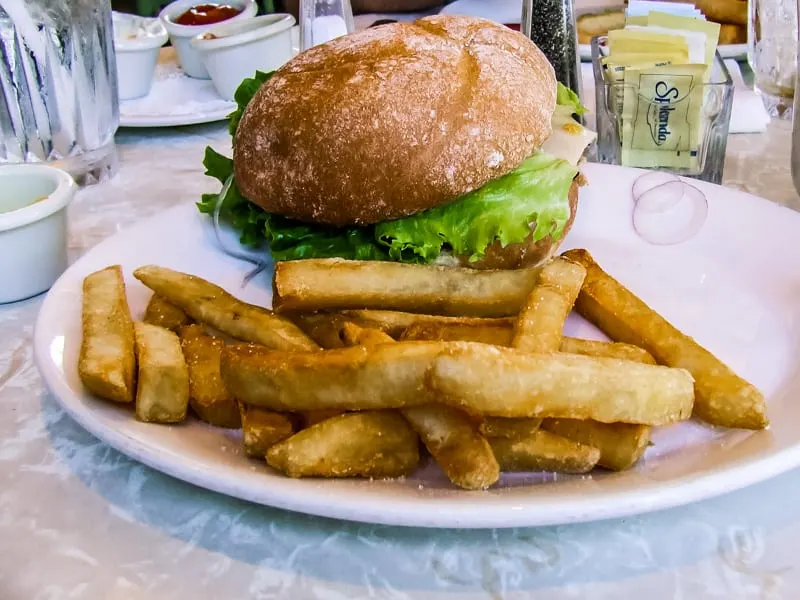 Dates and Flight times
This is another big area that contributes to exhaustion. Choose dates that aren't too crowded, not too hot and humid (summer months and hurricane season) and choose flights that don't interrupt your natural sleep patterns too much.
I've mentioned it a few times on the travel blog; Opportunity Cost (not Disney). Just because it's cheaper, it doesn't make it the best deal.
Packing list
Having everything you need to stay comfortable is very relaxing. Not having to worry about where to pick something up in the middle of "nowhere" or how much it will cost you.
Have a day off
There is so much to do without actually going into the parks. Sleeping in and spending the after at the pool is a great way to decompress, let your body recuperate from the toll that touring has done to your joints and just relax.
It doesn't even need to be a full day. Try Early Morning Magic to get in extra early, or Disney After Hours for evening fun.
Stay Hydrated
Getting dehydrated or overheated is going to put a serious dampener on your vacation and absolutely contribute to exhaustion at Walt Disney World.
Special Tours
Disney has a huge selection of guided tours that will take you behind the scenes at a slow and steady pace. They can also fast track your fast passes by getting you on all the Classic Rides or all the Thrill rides. The possibilities are endless when you have the know-how and the resources to ask for them.
Arrival Day Plans
Definitely don't waste an expensive park ticket for 2 hours in the evening.
When you arrive at your hotel, after a day of travelling, stay there. Don't have anything planned. Just relax, enjoy the resort, maybe go shopping. Starting your vacation on the right foot sets the tone for the rest of your stay.
Your Thoughts...
Please share your thoughts in the comments or reach out on social media...We would love to hear from you.
Follow Mouse Travel Matters for Disney Parks news, the latest info and park insights, follow MTM on Twitter, Facebook, and Instagram.
You May Also Like…
Pre-park opening breakfast reservations
How to Get Difficult Disney World Dining Reservations
Baby Care Centers in Walt Disney World