Last Updated on March 30, 2020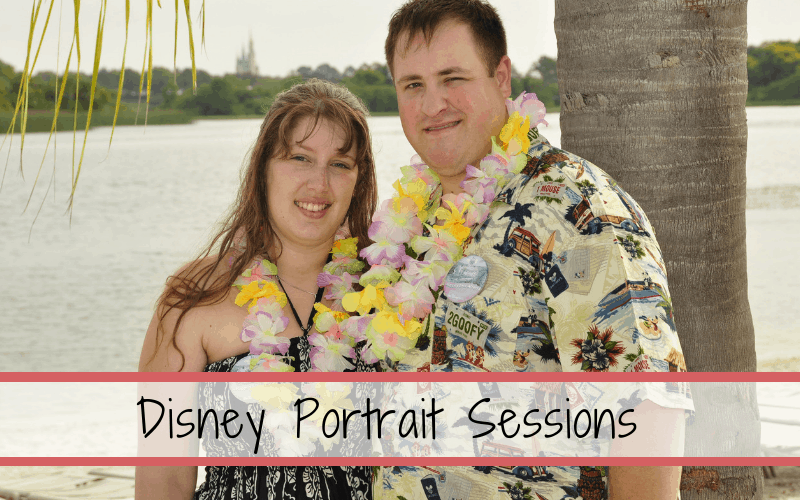 Did you know that you can have Disney Portrait Sessions at Walt Disney World? Walt Disney World offers professional photos. This is not Disney's PhotoPass.
Get your family a portrait session with professional photographers who will take a series of high-quality photos for you in one of the many beautiful Walt Disney World locations – including a Magic Kingdom photoshoot!
Disney does not allow professional photo sessions within their parks unless it is with one of their photographers – or subcontracted photographers.
What are Disney Portrait Sessions
A family portrait session is a scheduled photoshoot with a professional photographer; they are an outside contractor, not a Disney Cast Member. By having a professional photographer, you can make requests for poses or angles or anything you want. The photographer will also have a host of suggestions based on their years of experience.
Their official website is Disneyfineartphotography.com
Check out these photo ideas on Pinterest and save a few suggestions for your next trip
Packages Available with Cost for Disney Portrait Sessions at Walt Disney World
There are 3 photo package options available
Magic Kingdom Photo Session
1700$
Just like it sounds, this is the only package that allows guests to have professional photos taken at the Magic Kingdom. You will be granted permission to visit various locations and it takes about 1 hour, starting at 7:30 am only.
This is well before the park opens and you need a valid park ticket. On the plus side, you will have some incredible photos of your family, alone, walking down Main Street and in front of the castle. The price includes edits and enhancements, CD and copyright release.
A copyright release is a big deal. Even if you don't book with Disney and choose to risk it with a private contractor, always have copyright release in your contract. This means you are able to post these images on social media without tagging the photographer, upload them to your blog, like we are here, and print them. Many print shops now are requiring to see the release before they will print images from a branded disc or thumb drive.
Enhanced Photo Session
400$
We did the Enhanced Photo session for our honeymoon photos. This allows guests and photographers to access any other park or resort. They run for 1 hour and also include edits and enhancements, CD and copyright release. Valid park tickets are also required for your family.
When booking at a resort, try to couple it with dining reservations. We had a great time dressing up for Ohana breakfast, then meeting our photographer downstairs for our session. It was a great start to our Resort Hopping day off.
Mini Photo Session
191.70$
This session is a short 20 minutes long, and guests only have access to 5 resorts (Disney's Animal Kingdom Lodge, Disney's Art of Animation, Disney's Beach Club Resort, Disney's Grand Floridian Resort & Spa and Disney's Polynesian Village Resort). They will not provide a CD, just a flash drive, and thus they are a lower resolution. This is good for 8×10 prints.
This isn't terrific for big groups, as they take longer to assemble and perfect. But, it is the ideal time frame for little ones, as they tend to lose their focus fairly quickly.
Picking the Best Photo Session for your Family
The best way to pick a photo session for your family is to schedule something for the resort you are staying at, at the park you are visiting that day (bring a change of clothes) or already there (for character meal).
What to Wear and Bring to your Photo Session
There aren't many rules about what you can and can not wear during these family portrait sessions. The only rules are; no bridal attire. These can be engagement or honeymoon photos but not wedding photos themselves. If this is your desire, there is a Disney Wedding photo-shoot available at Disneyweddings.com
Be sure to bring a change of clothes if your family is dressing up for the photoshoot. Leave your photoshoot attire in a park locker while touring.
Depending on the age of the children, be sure to keep kids entertained between takes. Have a toy, a tablet, a book, anything that will keep them calm and not running around (potentially getting dirty).
Our Experience with Disney Portrait Sessions at Walt Disney World
We were fortunate enough to have gotten a last-minute reservation for Disney's Polynesian Village Resort Enhanced Portrait package back in 2010. We booked a Land and Sea Disney vacation and decided that a photoshoot was something we wanted to commemorate the occasion.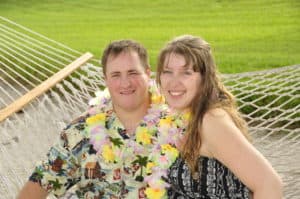 As I mentioned, we booked Ohana breakfast before the photos. Since we were staying at Disney's Caribbean resort, we took a taxi in order to get there on time. It was too early in the morning for the buses.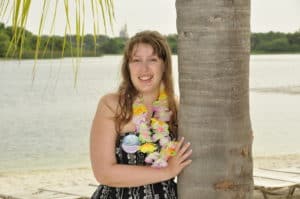 The outfits were chosen a few nights before. We did Kali River Rapids in Disney's Animal Kingdom and were just SOAKED. We didn't realize it would be that bad. We went to the shops and bought ourselves a whole new outfit each and decided to pick "nice" Disney outfits that would double as our Photoshoot clothes.
I honestly have no idea what we had planned on wearing but I think this turned out amazing in the end. And yes, he is wearing a Disney themed Hawaiin shirt.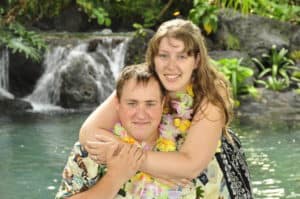 Keep in mind, these were taken in July 2010. Pinterest launched in March 2010. I didn't even know Pinterest existed, let alone how to use it, until after 2013… but I'm happy with them.
Your Thoughts...
Please share your thoughts in the comments or reach out on social media...We would love to hear from you.
Follow Mouse Travel Matters for Disney Parks news, the latest info and park insights, follow MTM on Twitter, Facebook, and Instagram.
You May Also Like…
Walt Disney World Tickets and Passes
Booking Large Groups for Dining at Disney World
Perks of Staying at a Walt Disney World Resort
In-Park Fireworks Dessert Party Review