Last Updated on July 22, 2019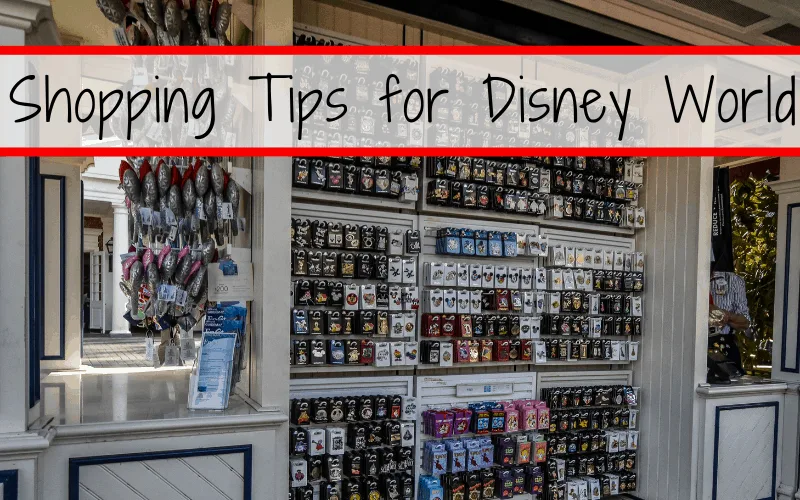 It is inevitable that someone in your party, or everyone, will want to stop by souvenir store and get some shopping done.
Instead of denying them the ability to look around and make a few purchases, go in with a few facts and tips to reduce the stress and increase the enjoyment of such an experience.
This article will outline our shopping tips for Disney World, including the best places to shop at Walt Disney World, tips for buying Disney merchandise on the cheap, when to shop and how to make the most of your shopping experience.
This post may contain affiliate links.
To which I earn a small commission, at zero cost to you!
Find more info in our
Privacy Policy
.
Walt Disney World Souvenir Shopping Tips for Every Visitor
Send shopping to your resort
Hotel Delivery and Package Pickup; the program that allows you to shop 'til you drop while having the shops send everything back to your Resort.
Simply request Package Pickup before paying for your souvenirs and the Cast Members will complete the paperwork for you. While this is only valid if you have a full day left on your vacation, so no deliveries on your last day of holiday, this is still a great option for those that like to shop but don't want to carrying their shopping around with them all day.
Buy without hesitation
Thank goodness for Package Pickup, it's sad but true but there is a limited quantity of stock available in the front rooms of many shops at Disney.
Many of the stores don't replenish their shelves until after they have closed for the night so once it's gone, it's gone. If you see something that tickles your fancy, be sure to grab it right away. If you change your mind, you are more than welcome to return it at any Disney merchandise location at Walt Disney World.
Note that you can not return Park Merchandise to a Disney Store in your home town. You will have to call (800) 328-0327 for that.
However, feel free to buy common items late in your stay. These are not likely to run out and are available pretty much anywhere.
Mugs
Pins
Generic apparel with the year or WDW logo
Ear hats
Baseball caps
Vinylmation
Plush animals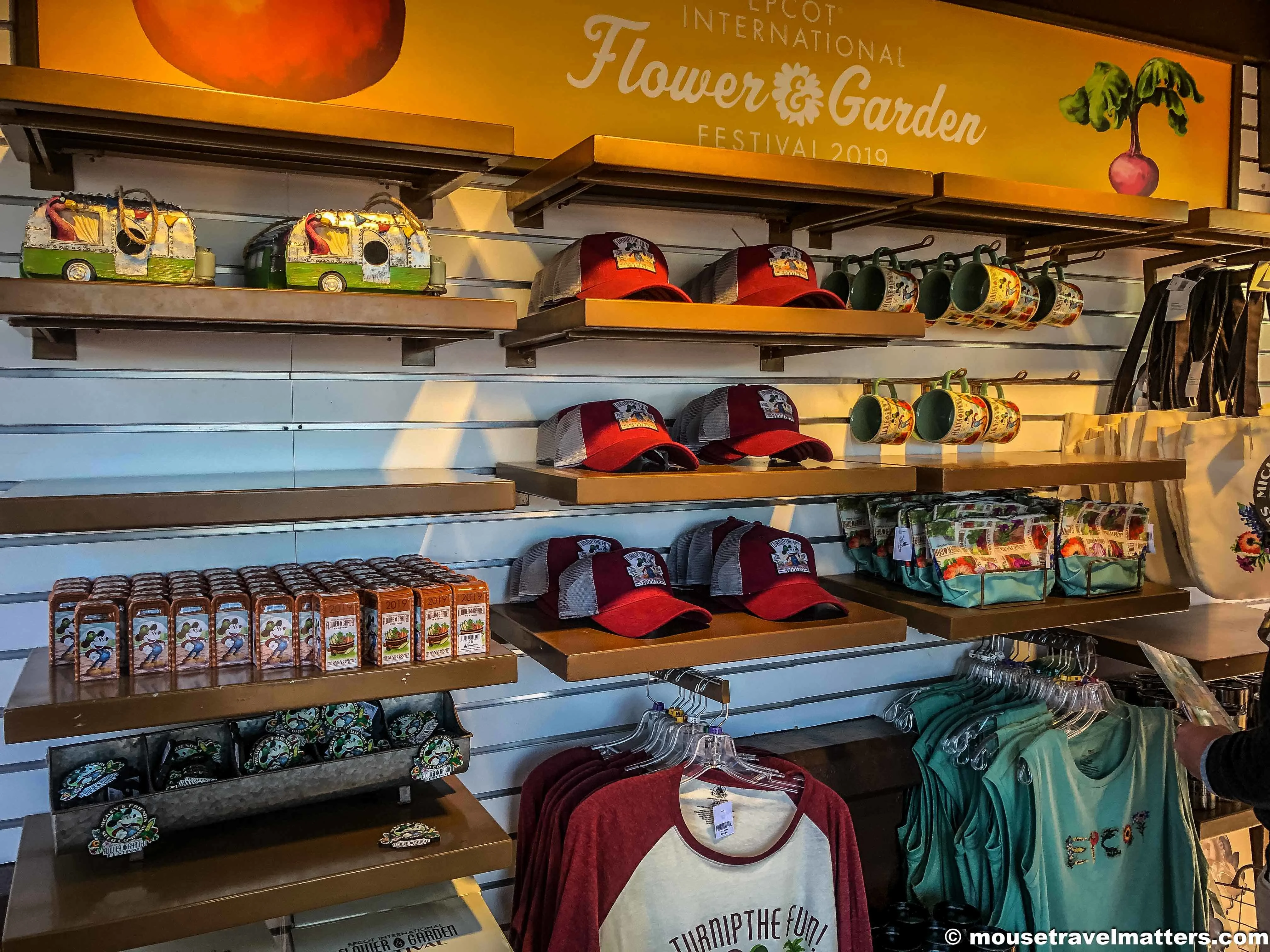 Download My Disney Experience app
Check availability throughout the parks and know where to go for your must-have find. Using your My Disney Experience mobile app, guests can locate additional clothing sizes, check stock of items at different gift shops, locate medicine and other necessary toiletries
Start a Collection
Don't just mindlessly start buying everything because it looks good. There is something to be said for a collection. Have a theme or purpose to your purchases and you will find yourself feeling less guilty about the money you have spent while at Disney.
Character Outlet
If you are interested in authentic Disney souvenirs but don't want to pay authentic prices, head over to Character Warehouse outlets in Orlando for some of last years stock.
Character Warehouse-Orlando Premium Outlet
4969 International Dr., Orlando, FL 32819
Phone: (407) 354-3255
Character Warehouse-Orlando Premium Outlet
Suite 1252, 8200 Vineland Ave., Orlando, FL 32821
Phone: (407) 477-0222
Buy before you go
Not my favorite tip but it's good for some people. There are a handful of things that can be bought cheaper elsewhere and will not affect your vacation in the least.
Specifically, consumables like Autograph books, or character costumes. Disney Stores and Amazon have great authentic Disney costumes without the Park premium.
Get Personal
Don't forget that you have the opportunity to get those coveted monogrammed Mickey ears. Here are the current personalization locations at Disney World:
Magic Kingdom Park: The Chapeau, Curtain Call Collectibles, Fantasy Faire, Big Top Souvenirs
Epcot: Mouse Gear
Disney's Hollywood Studios: Adrian & Edith's Head to Toe
Disney Springs: Disney's Wonderful World of Memories
Merchandise discount
While Disney doesn't exactly give out coupon books or have regular sales, there are a few ways to save on the face value of your souvenirs. The following programs allow guests to save a certain percentage off the ticketed price of merchandise; Annual Pass holders, DVC members and Disney Reward Visa members
Hang Around and Shop Late
Did you know Disney World keeps their main stores open one hour after park close?
I did say to buy it right away if you see something you like, but that doesn't count if you don't start looking until late in the evening. While everyone else is watching the fireworks or darting for the exits, hang back a while and go shopping.
Once the majority of the crowds have left, roughly 30 minutes post evening spectacular, you will the lines in the shops to be at their lowest.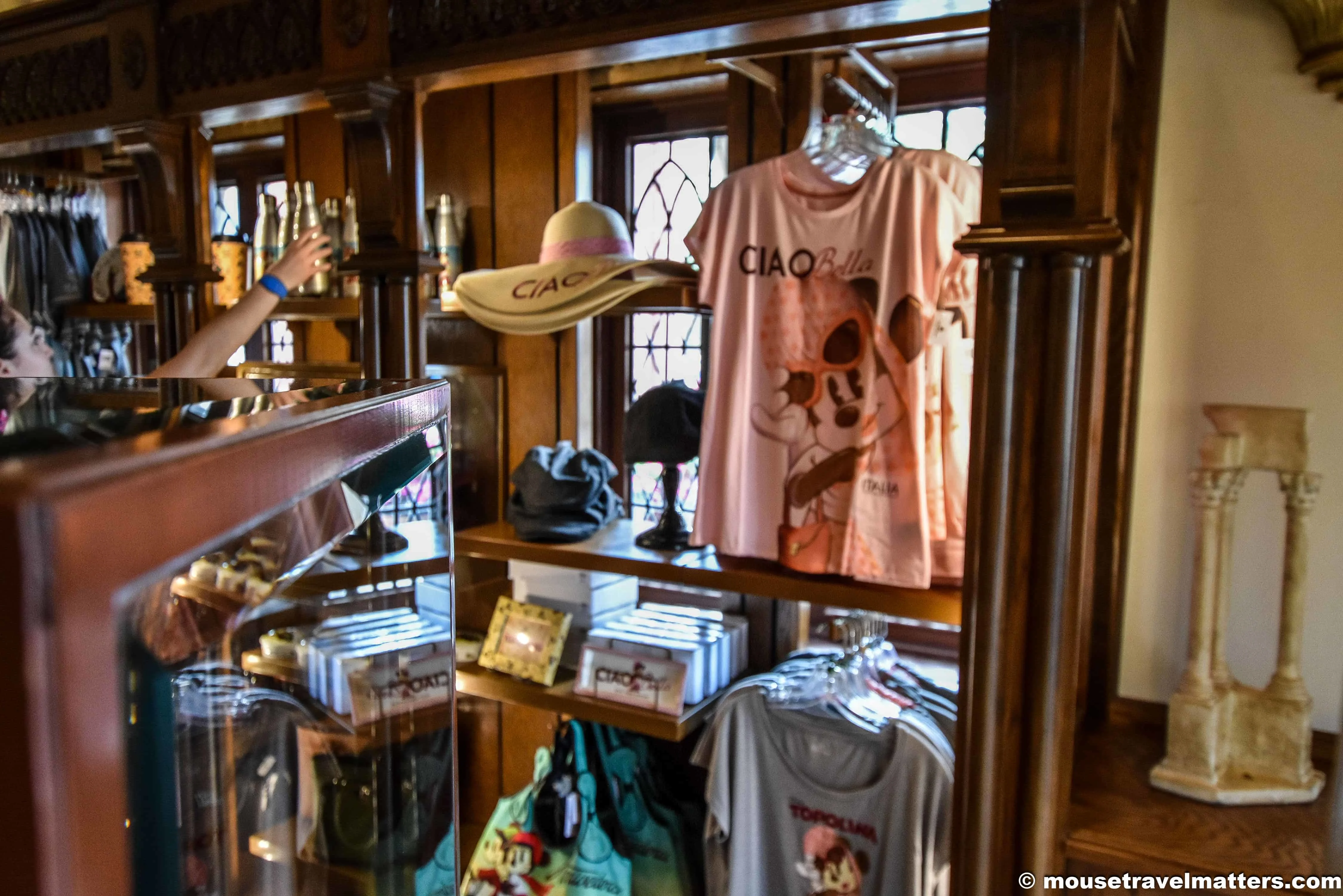 Budget for shopping
Between snacks, mixed drinks, souvenirs and add-ons, Disney is a lot more than just Resort stays and entrance tickets. In order to keep yourself on track during your vacation, have a set budget for spending, or even a spending wish list, and don't go over it.
Give kids a gift card to spend. This will help them learn about money management and keep them from asking you for more money once it's gone – in theory. Keep all receipts in case they change their minds.
Not all souvenirs are expensive
Just because everyone says Disney is expensive, doesn't mean it has to be expensive for you. We prefer to buy practical souvenirs, like shirts and mugs. Others like to buy designer handbags and sippers. To each their own but there is something for everyone's budget, you just need to keep an open mind and open eyes.
Pickup International Goods at World Showcase Pavilions
There are some genuine international merchandise in the World Showcase pavilions. If you aren't sure what you want to buy at Epcot, be sure to spend a few minutes within each gift shop and take a close look at what they are offering. You won't find these items anywhere else in Disney World, and probably not in your local Walmart either.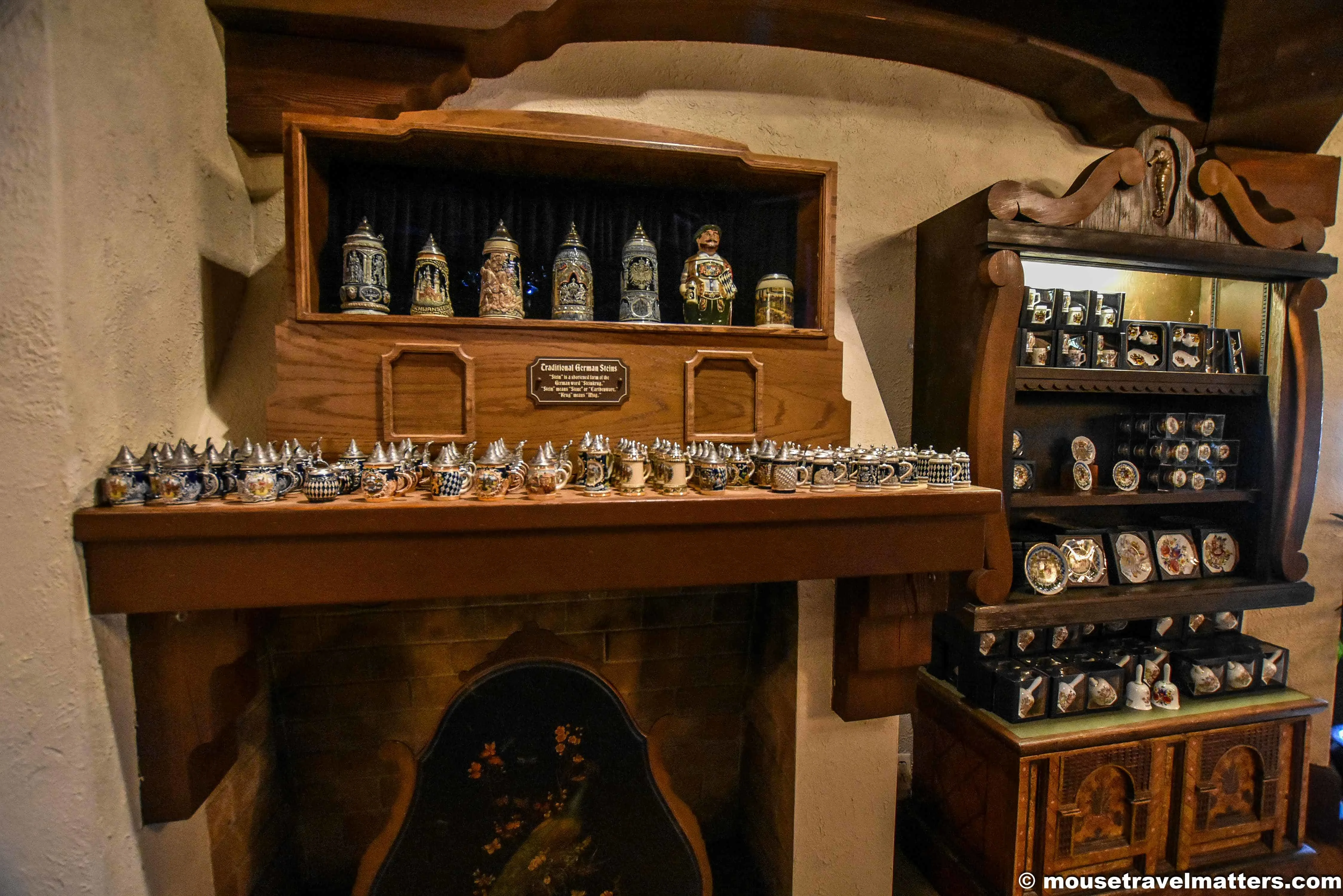 Have breakables shipped home
Let the postal service insurance be responsible for your merchandise instead of riding along in a bumpy car ride for hours.
If you are flying, we definitely suggest having breakables sent straight home, even though it is an additional expense. We have done this several times and have always had great service with Disney, as well as receiving our packages on time and in one piece. Just the way I like it.
Plan shopping time
While you are setting up your touring plan, don't forget to set aside some time to shop within the Parks and Disney Springs. It is going to happen, you might as well make room for it.

Get that Quintessential Disney Souvenir
Everyone has that one souvenir that they need to have. Be it from Instagram, Facebook or your favorite blog, you have seen it before arriving and you have to have it.
Find out where it is being sold and head there as soon as you can within your Disney vacation. If they are out of stock, this allows time for restock of the shelves or making alternate arrangements to purchase said item.
Visit Disney Springs for One-Stop Shopping
You won't find absolutely everything from the parks at Disney Springs but it's pretty darn close. If you don't have a specific item in mind and don't want to waste precious park hours on shopping, skip it and shop during your Disney Spring rest day.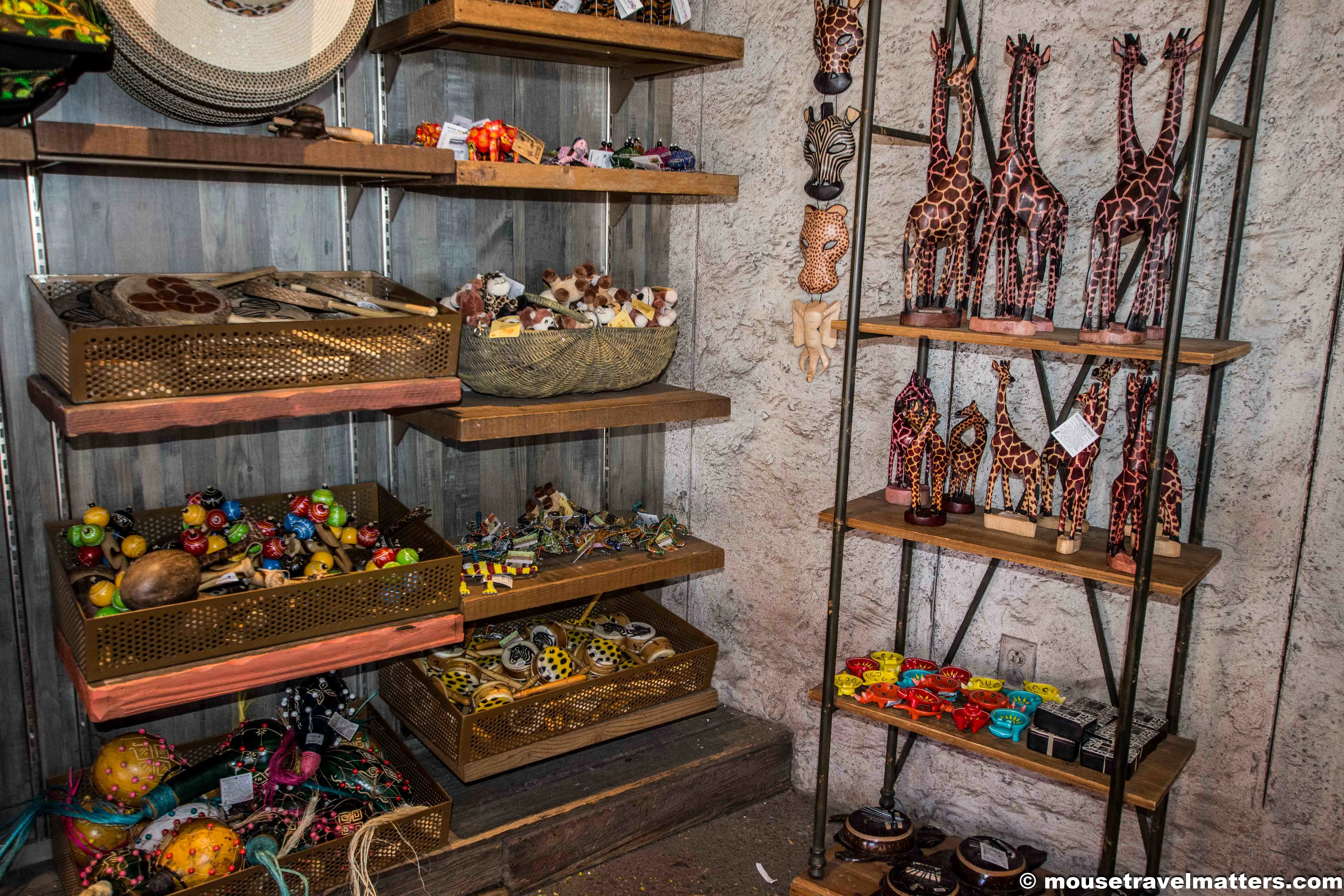 What to buy
If you have gone through all of these tips and still have no idea what you want to buy on your vacation, consider these ideas as a starting off point for your souvenir wish-list;
Park Specific Items

Snag what's unique. There are a handful of Park specific items that you won't be able to find in your resort gift shop of World of Disney in Disney Springs. Know what those are and buy them now if you think you want them.

Attraction-specific

Just like the Park specific items, some of these attraction specific souvenirs are not available elsewhere even within the same park.

Christmas Ornaments

Christmas ornaments are always a great souvenir, even in the middle of July. Grab a new one each year for the tree and pretty soon you will have a completely Disney tree.

Pins

There are a great number of limited edition pins available at Disney during various events and festivals. Grab at least one or two of these when you see them. They may be worth something someday. Maybe not. Either way, they are a great souvenir to remember the day by.

Ears

You can never have enough Mickey Ears.

Pressed Pennies

There are way too many pressed penny machines for me to suggest that you complete a collection but they are a great and cheap way to start a collection and get your souvenir fix.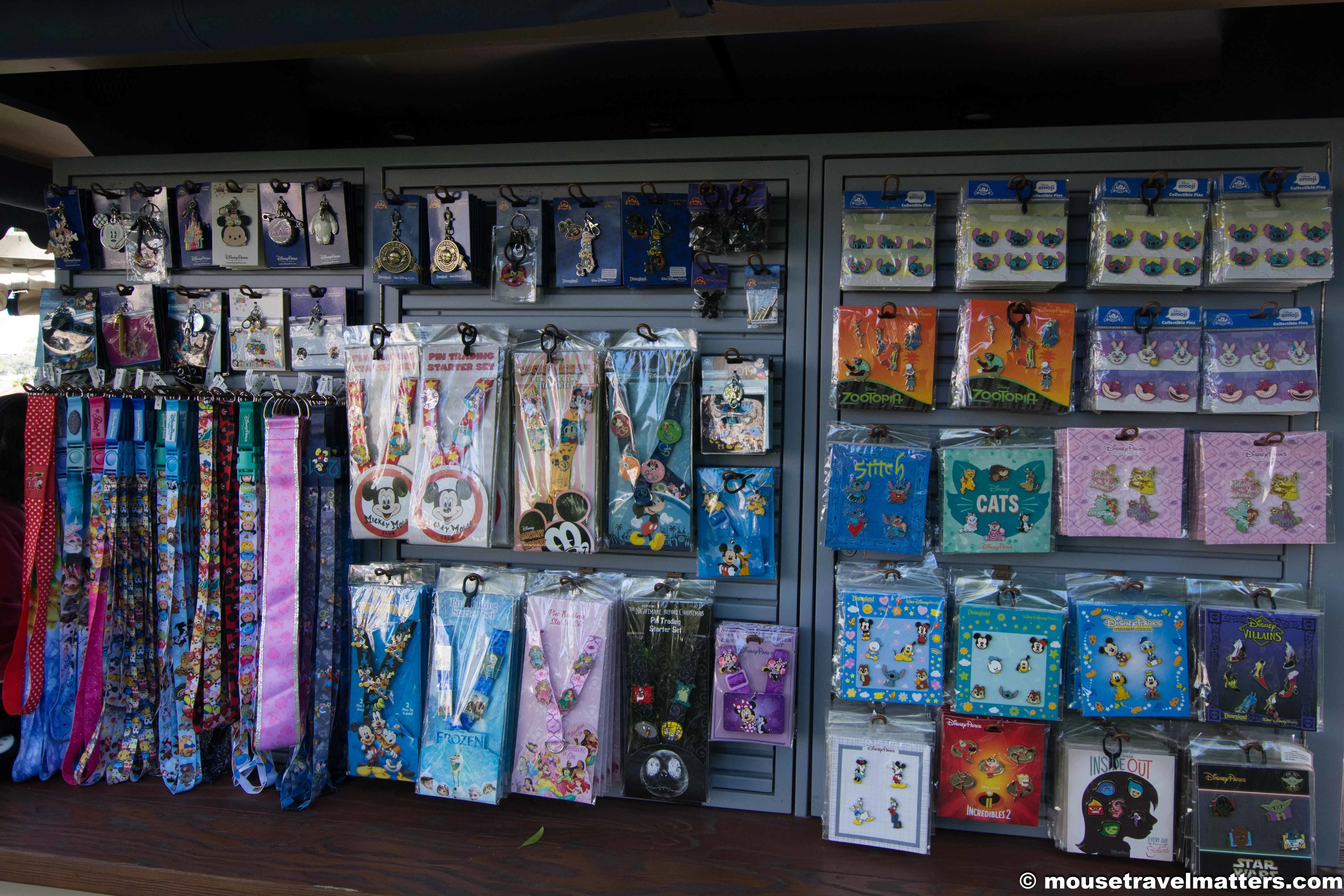 Best places to shop
If your time is limited and you only want to hit the best of the best Disney shops that Walt Disney World has to offer, consider this short list;
World Showcase
Main Street Emporium
Art of Disney
It's A Wonderful Shop
Disney's Days of Christmas
Castle Couture
LittleMissMatched at Disney Springs
Mickey's Pantry at Disney Springs
World of Disney

Now that World of Disney is complete, it is the largest Disney store in the world. While it doesn't have every … single … Disney … souvenir found in the parks, it sure does have a lot of them.
Considerations when making purchases at Disney
New Hold Policy

Disney now has a few credit card hold policy, which started back in February 2019. All guests wishing to use Magic Bands to make purchases in the parks will now be subject to an initial $100 hold, plus an additional hold in $100 increments once purchases are made.

Deliver to Hotel

Package delivery is only possible up until the day before your last day at Disney. This means no resort delivery is possible on the day before check-in.

Magic Band charge to the room

Technically, when you charge a purchase to your Magic Band, you are making a charge to your room, not your credit card.

Disney Gift Cards

Disney Gift cards can be purchased from your home country and spent in US dollars at Walt Disney World. The exchange rate is locked into yesterdays closing rate and that is how your card will convert to the local currency. Disney Gift Cards can also be used to pay off your Magic Band purchases, though a Credit Card is still needed to guarantee the room in the meantime.

Mobile Ordering

Using My Disney Experience app, guests can now bypass the standby line and pre-order their meals at select Quick Service locations with Mobile Ordering. If you would like to use Disney Gift Cards or any discounts that may be available to you, like Annual Pass discounts, you will need to order in person at the restaurant.
Your Thoughts...
Please share your thoughts in the comments or reach out on social media...We would love to hear from you.
Follow Mouse Travel Matters for Disney Parks news, the latest info and park insights, follow MTM on Twitter, Facebook, and Instagram.
You May Also Like…
Disney World Restaurants Guide
What To Do On Your Disney World Arrival Day
'Turnip the Fun' Mickey Mouse Merchandise for the 2019 Flower & Garden Festival
Best Shoes for Disney & Theme Parks; Men, Woman, & Kids
How to Pack the Perfect Disney Park Bag Ever!