Last Updated on September 6, 2019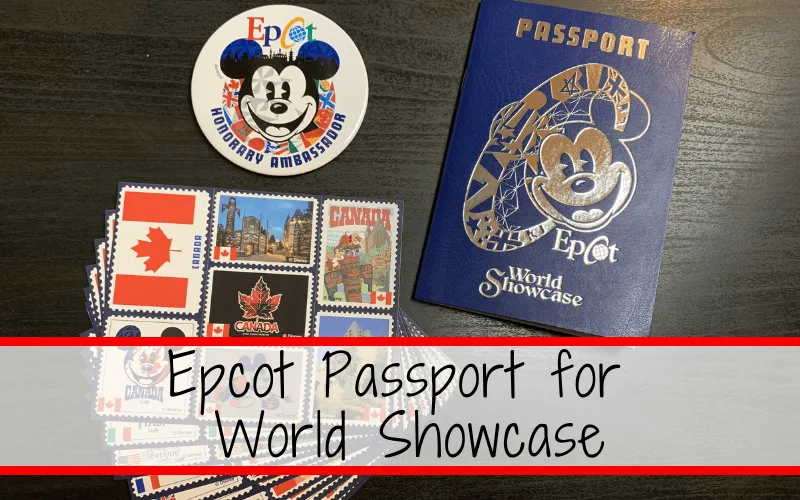 The Epcot World Showcase Passport has been a favorite of guests for many years, giving them the opportunity to get their "credentials" stamped at each of the 11 countries throughout World Showcase.
This post may contain affiliate links.
To which I earn a small commission, at zero cost to you!
Find more info in our
Privacy Policy
.
While people often tell me that Epcot is their LEAST favourite of the Disney franchise, I absolutely scoff! It may not have the most rides or magical themed buildings but it has realism, and it keeps the children's minds wondering and entertained.
What is the Disney World Passport?
The best investment you can make during an Epcot trip is the purchase of the Passport kit they offer to kids. It comes with an eerily authentic-looking passport, Stamps (stickers) and a pin.
It has a page for you to fill out with personal information as well as a map showing where the countries are in the world. There are then two pages per country for stickers, stamps, and the cast members at each Kidscot to write you a personal message.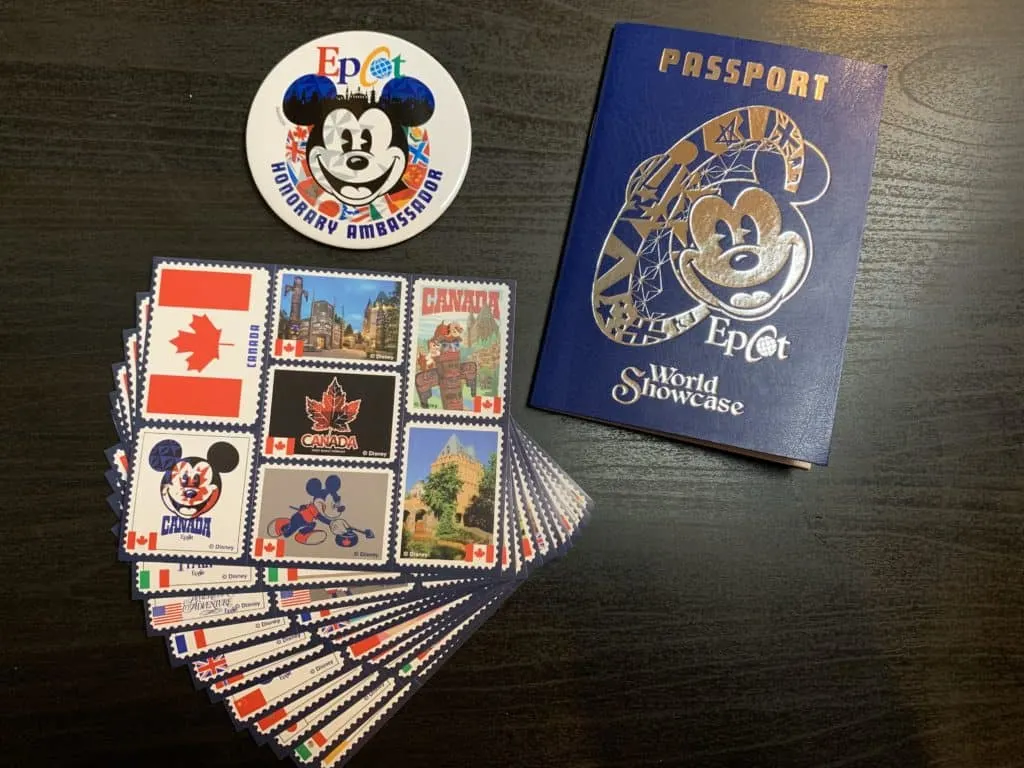 For $12.99, this isn't a bad souvenir for the inquisitive kid in your travel group. It's a fun way to interact with the cast members throughout the park, as well.
The older version is also available on Amazon for those that prefer to have everything on hand in advance of their vacation, but it does cost a little more.
What's Inside?
The passport comes in this plastic pouch and contains 11 sheets of "stamp" stickers, one for each country, an "Honorary Ambassador" button, and of course, the passport booklet.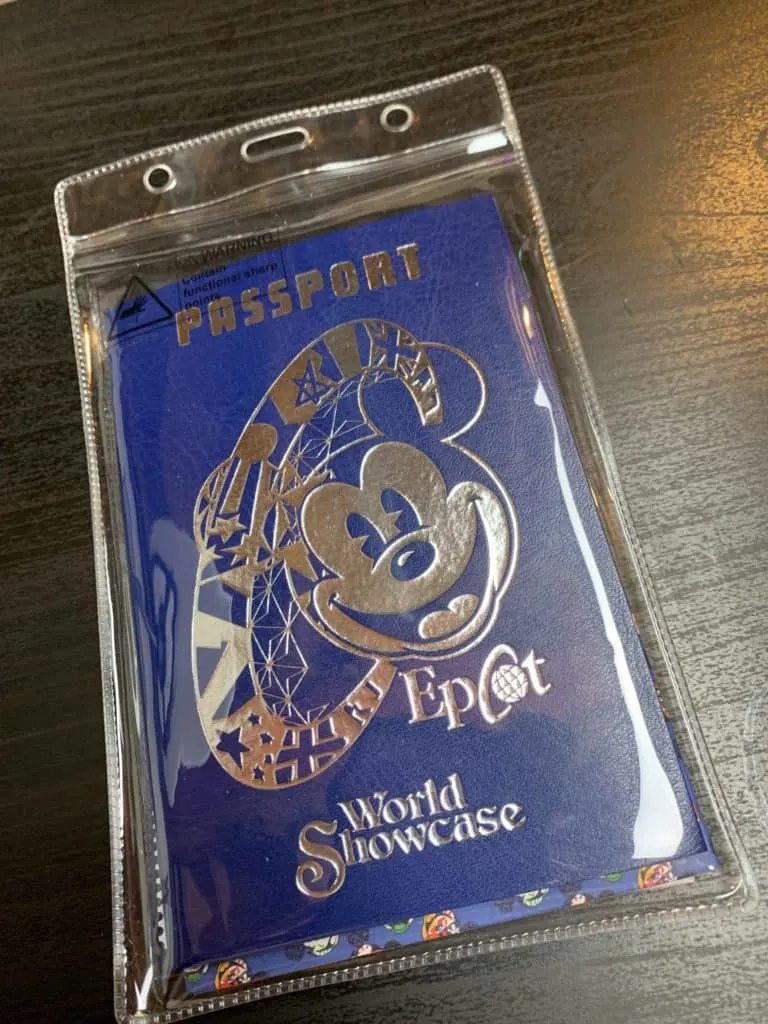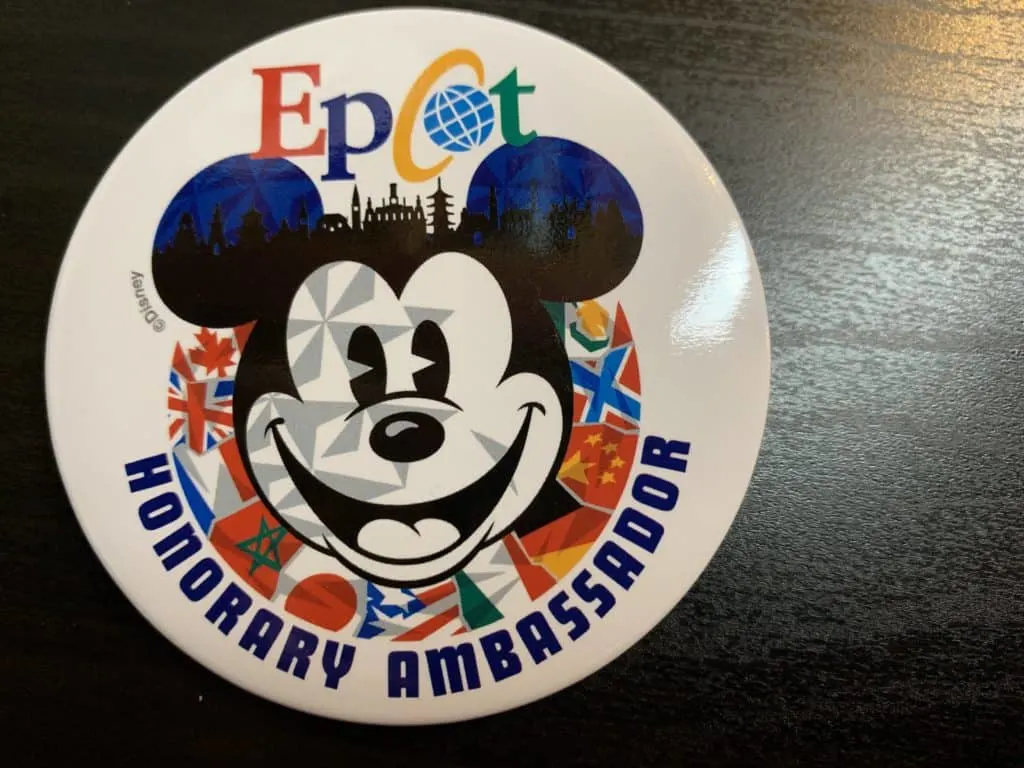 The inside is pretty similar to the old version in terms of layout. The artwork is all new, however.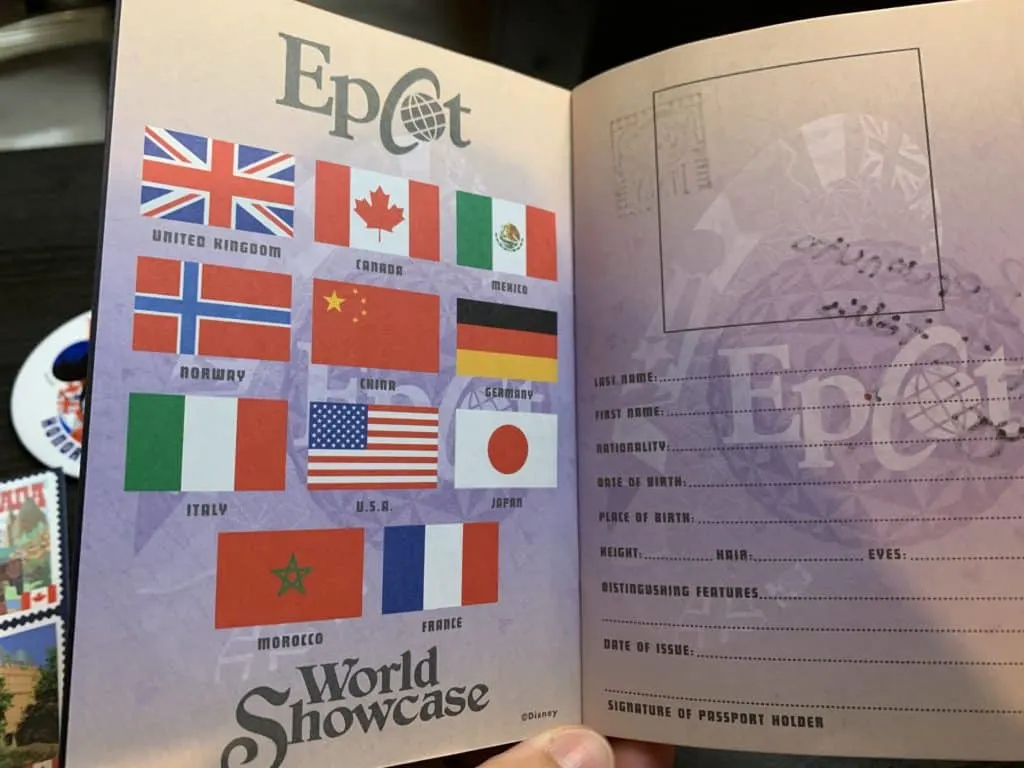 There are spaces on each page for all the stamp stickers that come packaged with it, as well as space for the cast members of each country to stamp the booklet and write a friendly message!
"Stamp" Stickers
Each country gets a sticker sheet with seven stickers each, representing a mix of location-appropriate Disney characters and landmarks from inside the pavilions.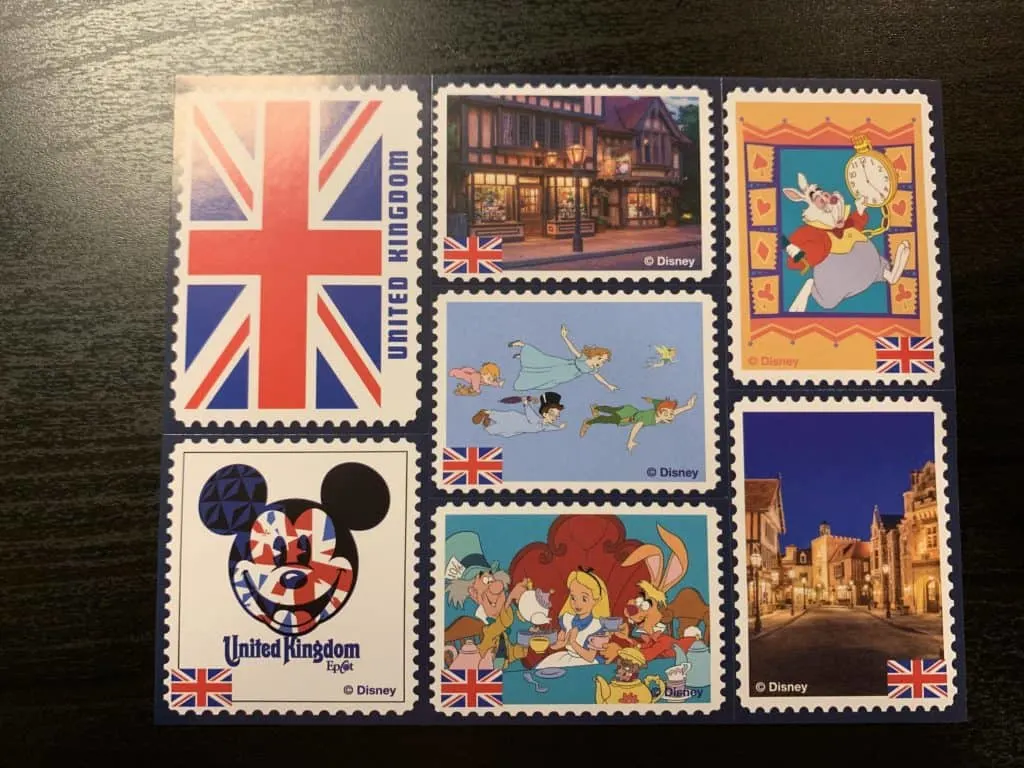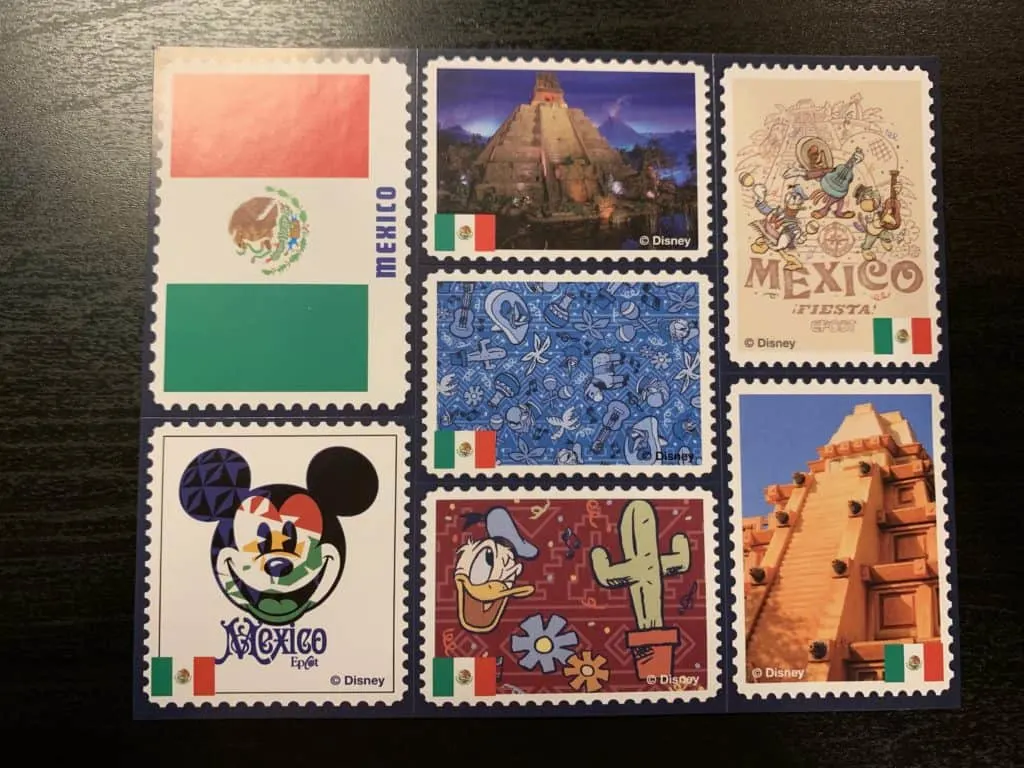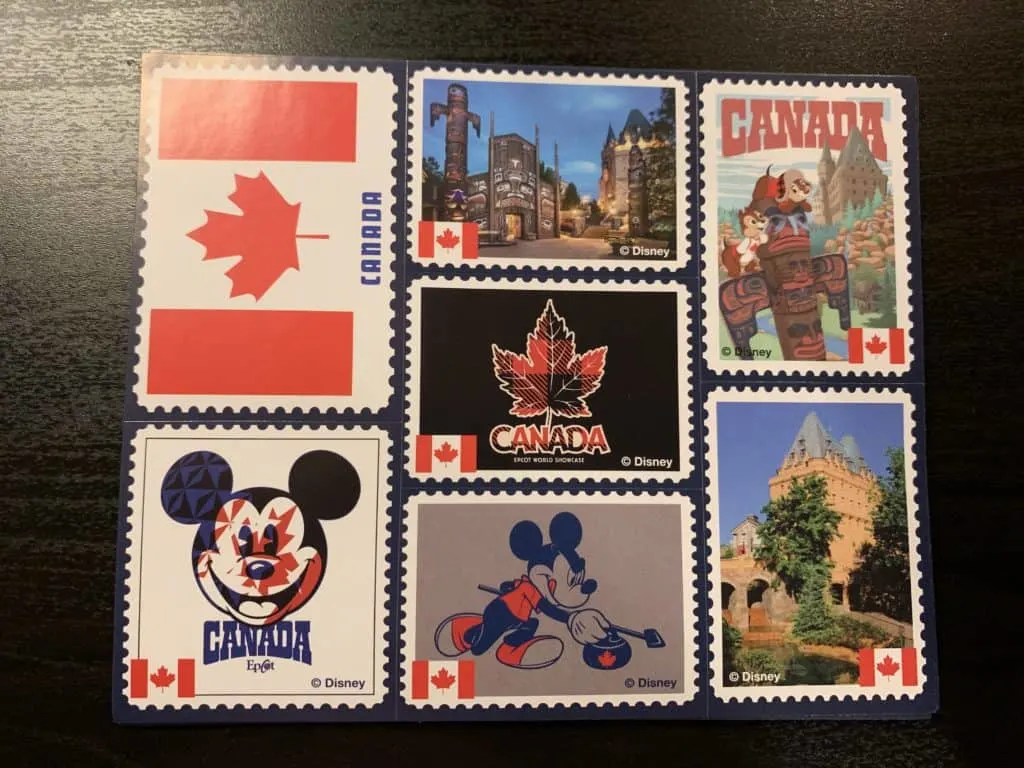 The signing locations are called KidCot Fun Spots, and also offer free little crafts in each area. The kids were thrilled to find that not only did the cast member stamp their passport in each country, but they also wrote a little something in on their country's page. Some were even personalized with the spelling of their name in characters, like in Japan and China.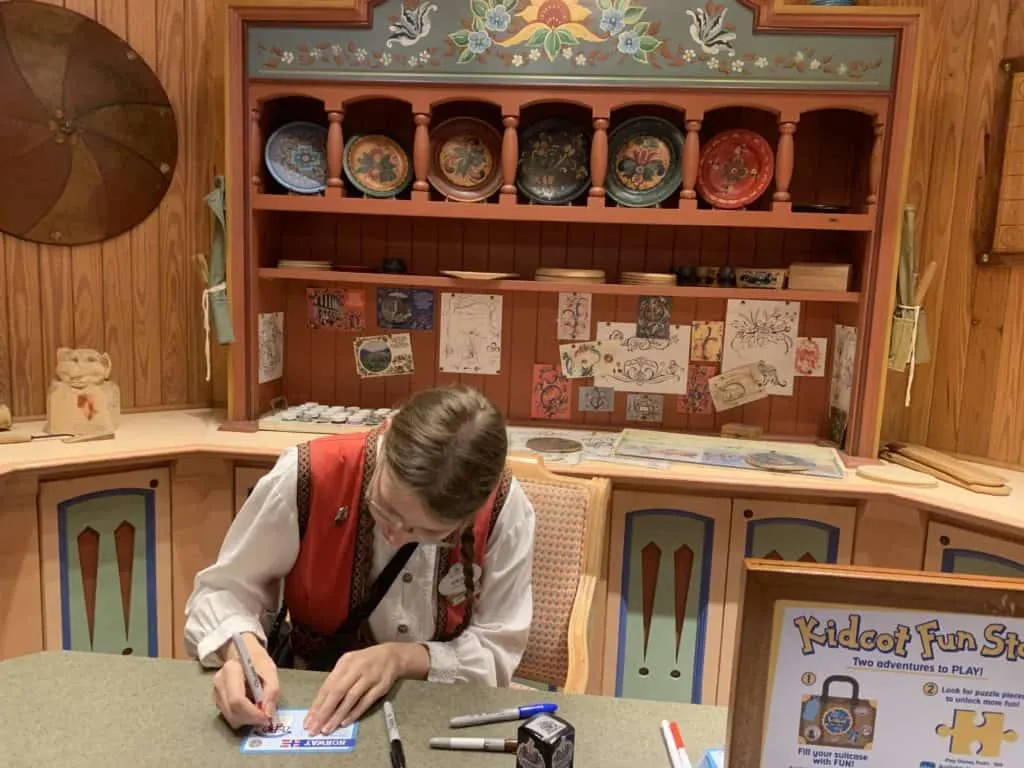 The Kidcot Fun Stop is not always front and center when you enter a country! You have to go and actually look for it, which I love. It forces you to see parts of the country you may have originally overlooked!
If I couldn't see one right away, I asked a Cast Member where it was. Just my luck, it was around the next corner or in the next building. It was one of those "just be patient and look around" type scenarios.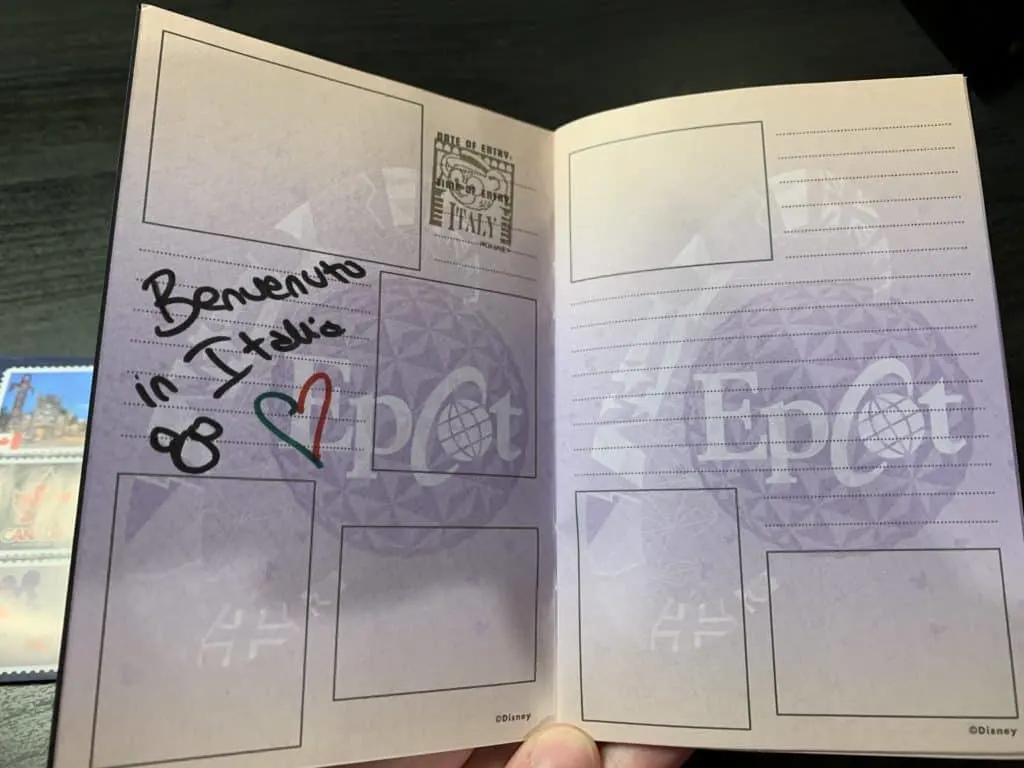 Upon request, they will also teach your kids a word or two in their country, usually hello or greetings or some form of salutation!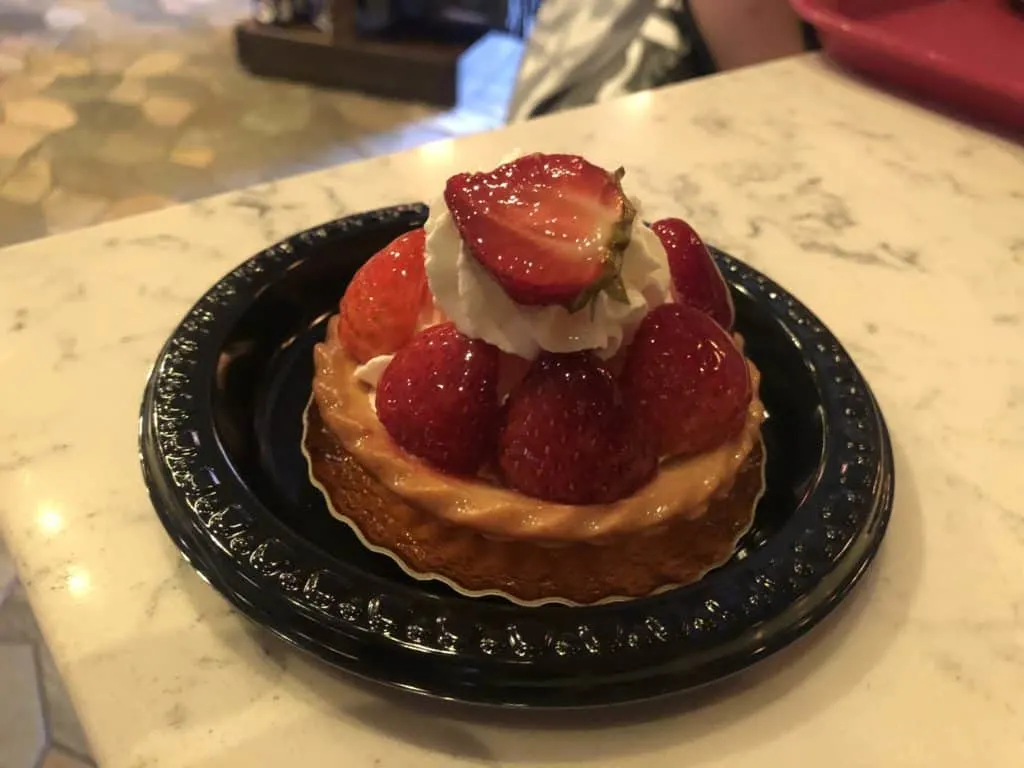 Where to Find Kidcot Fun Stops
Mexico Pavilion (near Animales Fantasticos)
Norway Pavilion (at The Puffin's Roost)
China Pavilion (near the exit of Reflections of China)
Germany Pavilion (at Volkunst)
Italy Pavilion (outside, near La Bottega Italiana)
American Adventure Pavilion (outside, near Heritage Manor Gifts)
Japan Pavilion (in the Bijutsu-kan Gallery)
Morocco Pavilion (at the Marketplace in the Medina)
France Pavilion (at Souvenirs de France)
United Kingdom Pavilion (at The Toy Soldier)
Canada Pavilion (at the exit of O Canada!)
Your Thoughts...
Please share your thoughts in the comments or reach out on social media...We would love to hear from you.
Follow Mouse Travel Matters for Disney Parks news, the latest info and park insights, follow MTM on Twitter, Facebook, and Instagram.
You May Also Like…