Last Updated on July 26, 2020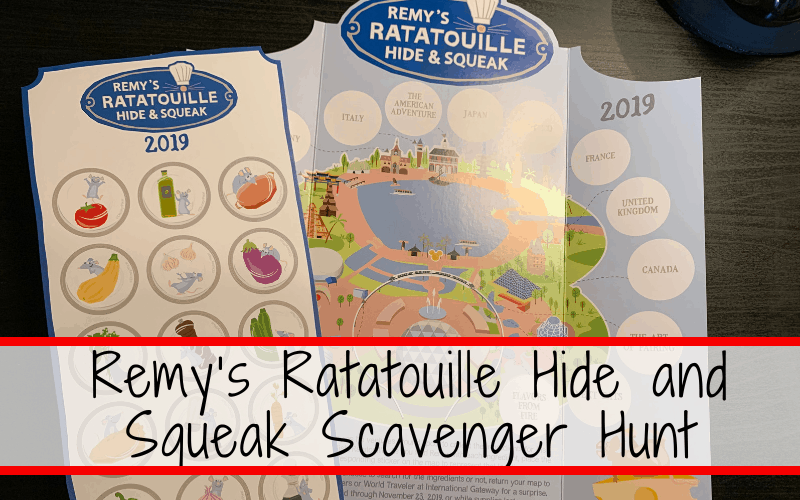 Remy's Ratatouille Hide & Squeak game at Epcot
To get started, you can purchase a packet that contains a map and 12 stickers at five locations in Epcot: Disney Traders, Festival Center, Pin Central, Port of Entry and World Traveler (International Gateway). The cost is $6.99 plus tax, but that includes your reward for playing.
Each Epcot Pavilion will have a hidden Remy and an ingredient to his famous Ratatouille. Simply find the ingredient, and place the appropriate stick on your map.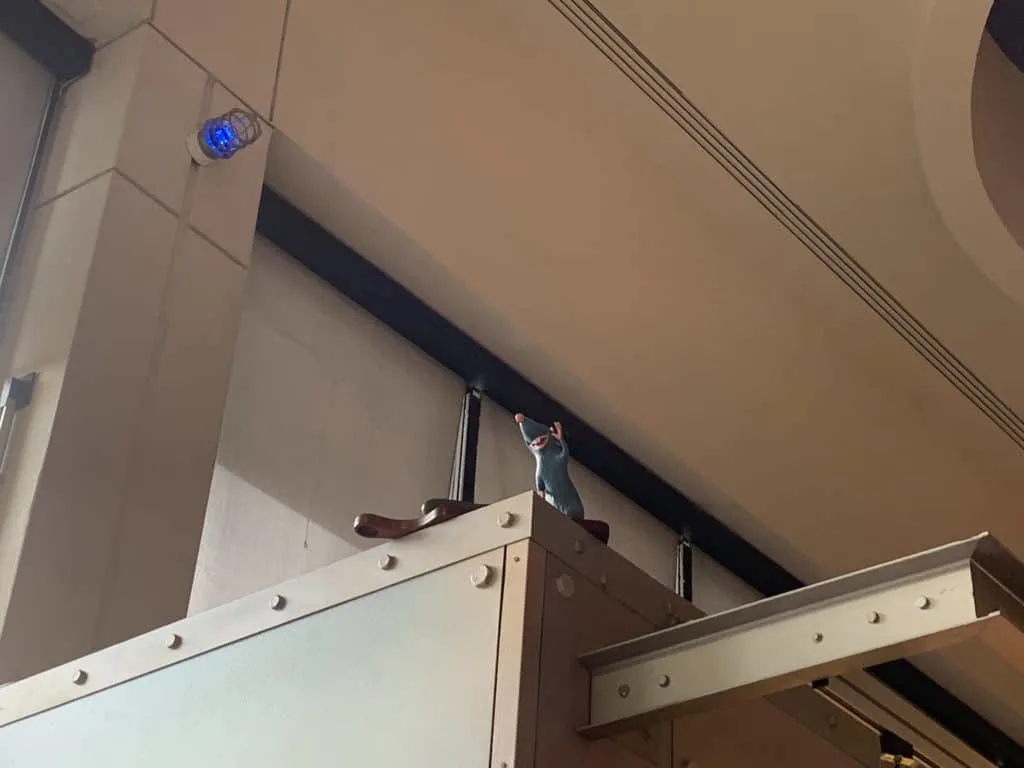 When you find all of the ingredients you can bring the completed map back to any location throughout Epcot that sells them. The cast member will then check your map over, and let you choose a prize. This year the prize is one of four lidded to-go cups that feature a favorite festival character.
Keep the age and attention span of the children in mind before making such purchase, however. While little ones love to look around and play with stickers, not all of the Remy statues are hidden in plain sight. Some are much higher than others, or further into the pavilion than you may care to explore. This is definitely a game for those that plan on exploring the entire pavilion before moving on to the next country.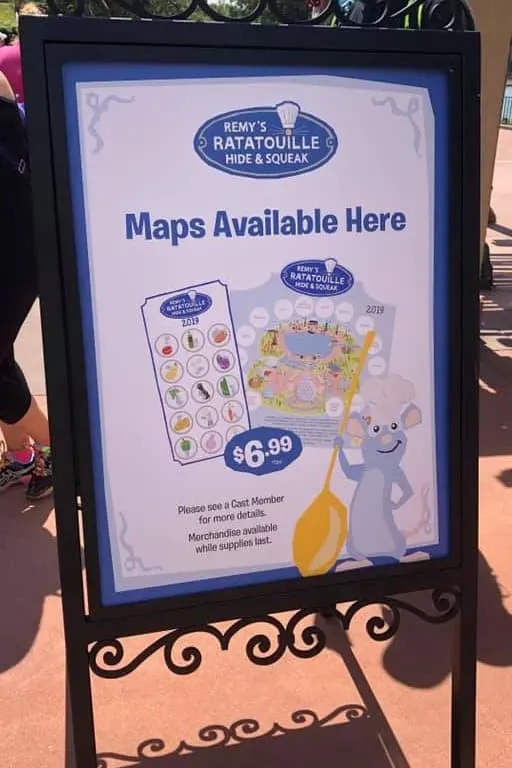 Once the sun has started to set, frustrations may start to kick in. We have heard from a fair number of readers that it was much harder to find all the statues after the sun started to set. If you aren't planning on finishing the game in a single day, keep in mind that the kids may demand you return to Food and Wine festival in order to complete the game. There are worst demands the kids could make but be sure to add this to your itinerary when planning your Disney vacation.
You have until the end of Epcot's International Food and Wine Festival to redeem your prize.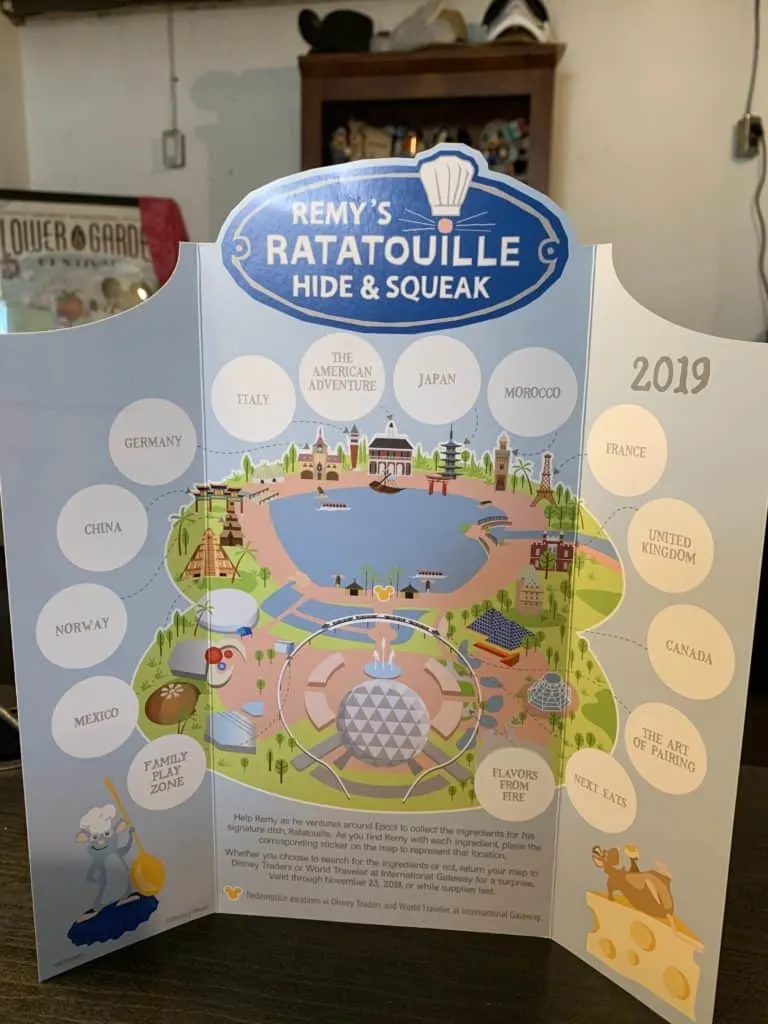 Rumour has it that one doesn't need to actually play in order to collect their prize. And guests are also able to collect the prize at the time of purchase in order to give it to the children at a later date. I haven't tried this, but it is an available option.
Have you tried Remy's Ratatouille Hide and Squeak? Did you love it? Let us know in the comment section below!
You May Also Like