Last Updated on December 19, 2019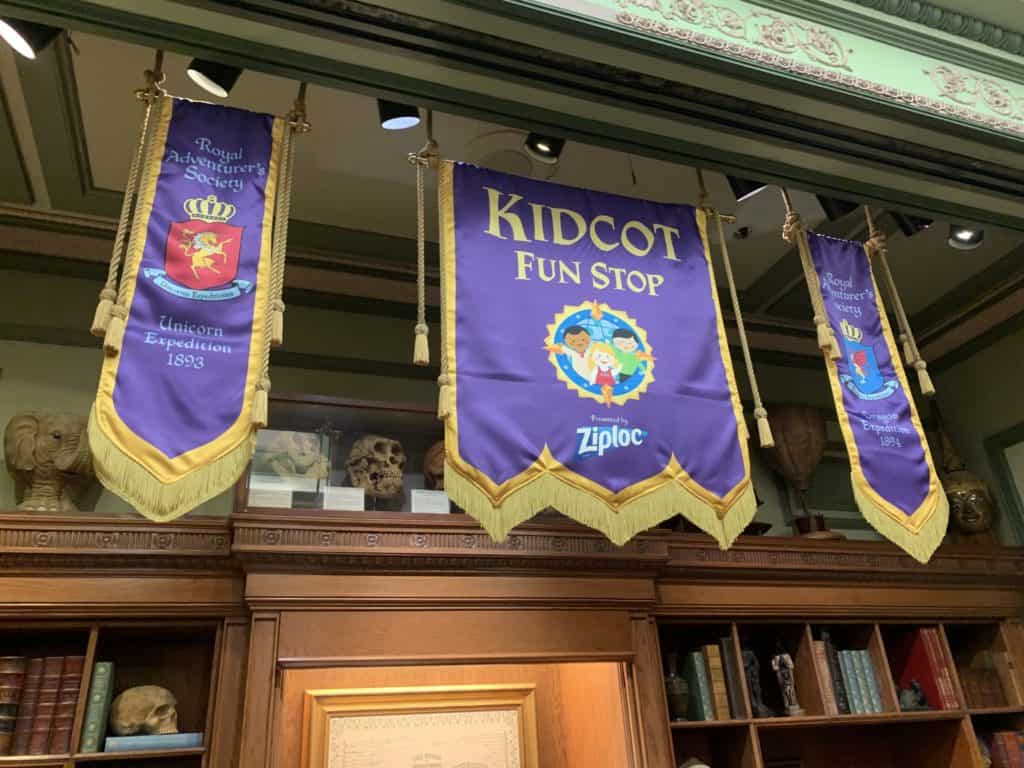 Kid Cot Fun Stops are educational craft stations found in each of the 11 countries around World Showcase allow Guests to drop by any Kidcot Fun Stop for a fun activity. Here you will find art supplies which are provided at each station where your child can decorate a keepsake.
This post may contain affiliate links.
To which I earn a small commission, at zero cost to you!
Find more info in our
Privacy Policy
.
Kidcot: A Fun Activity For Kids at Epcot!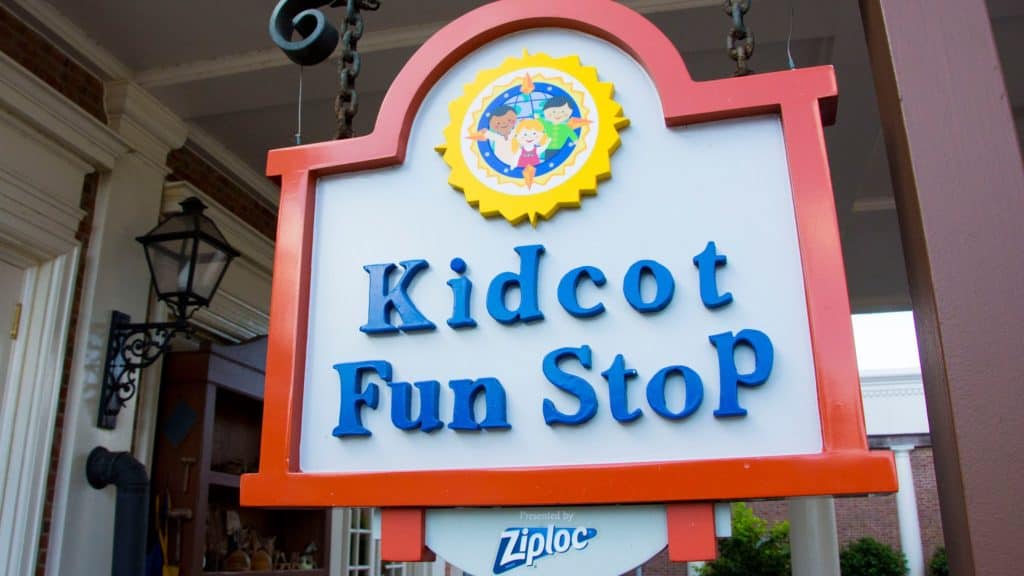 Just because adults have taken over World Showcase with Drink Around the World and Snack around the World, doesn't mean the kids can't have their fair share of fun at Epcot.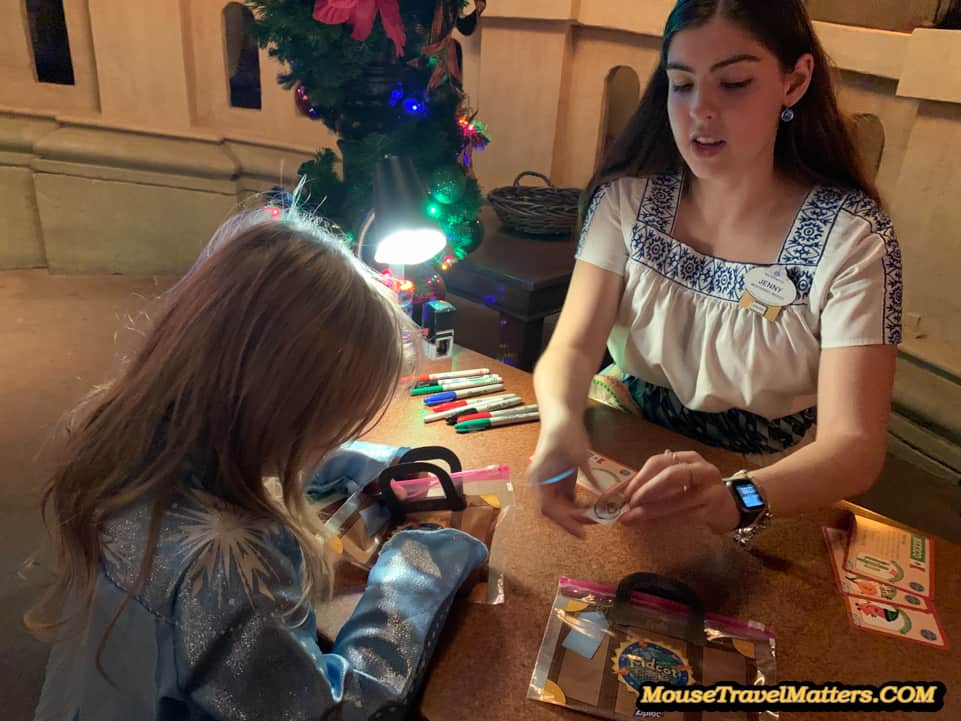 While Mom and Dad are having a quick drink or international snack, let the kids have their own special thing to look forward to in each pavilion. They may even come out learning a few things.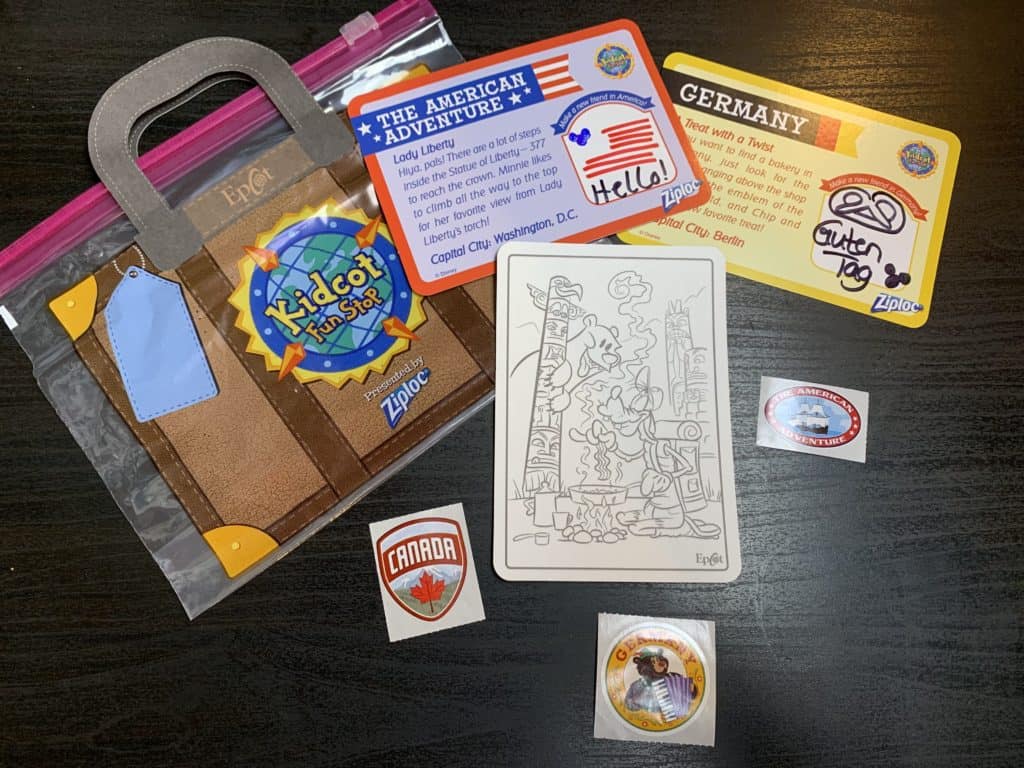 What is it?
Guests will be given a Ziploc bag which looks like a suitcase from any Kidcot station. At each of the 11 countries, you'll be able to collect a special traveler's card which includes facts about that country.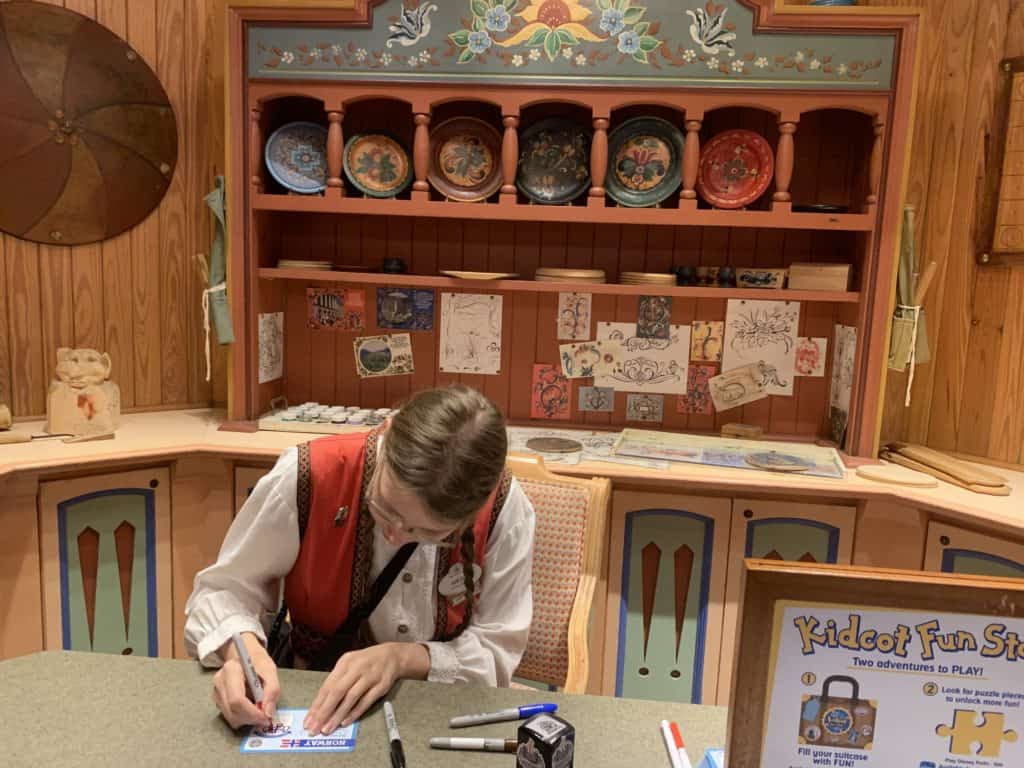 The kids will have the opportunity to sit down for a minute, color a postcard, collect stickers, and interact with the cast members. The goal of Kidcot is to collect all 11 postcards from around the world.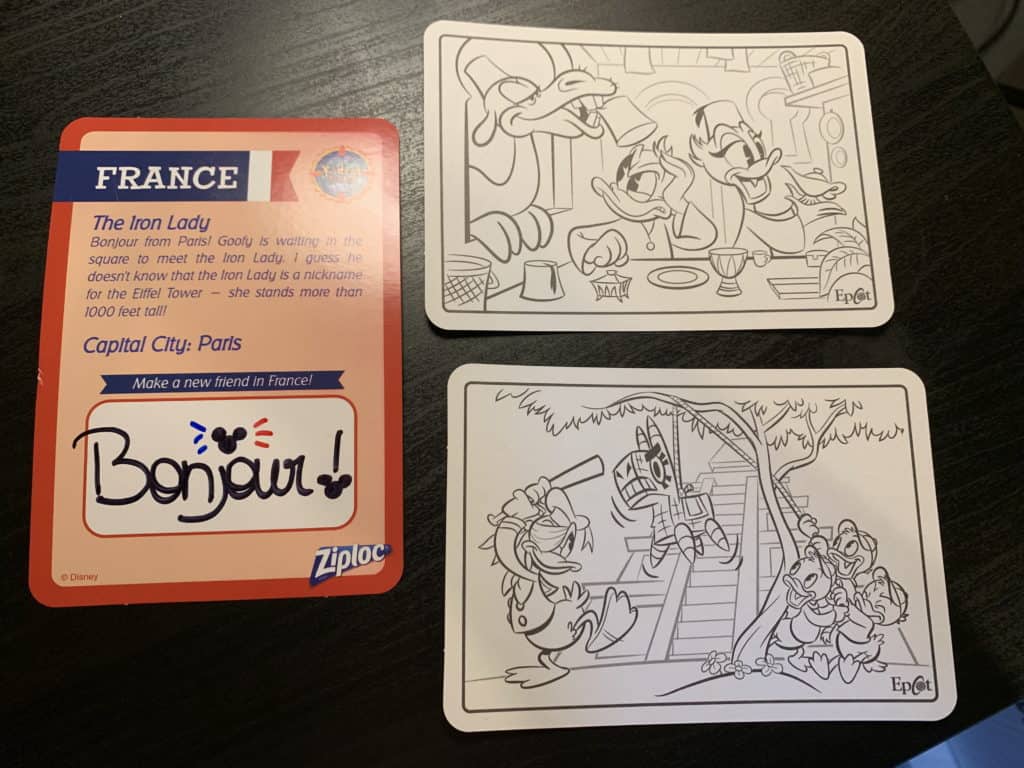 Each country also provides a sticker that's themed to that country also. There is no actual space for the stickers on the cards


Once a Guest has collected all eleven cards, they can visit any Kidcot Fun Stop for a special World Showcase postcard from Mickey Mouse!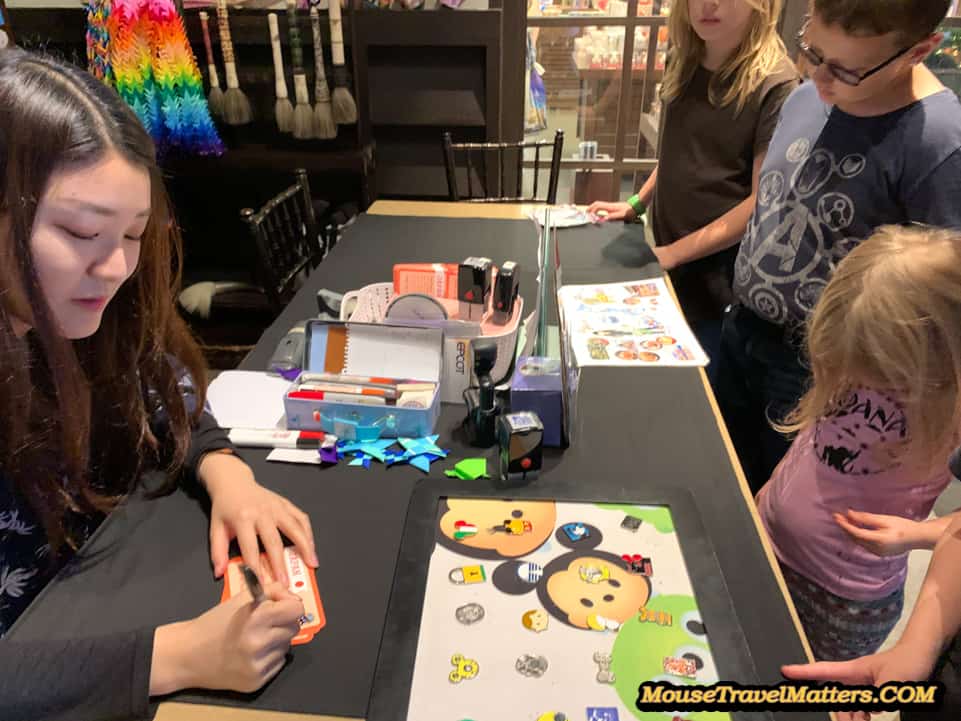 Be mindful of the bag though. While it is an actual ziplock bag, the handle is thin paper than can easily break in your Park bag. I accidentally broke a handle when I thought I was pulling the bag open. Turns out I had locked the bag and I was just ripping the handle off the plastic.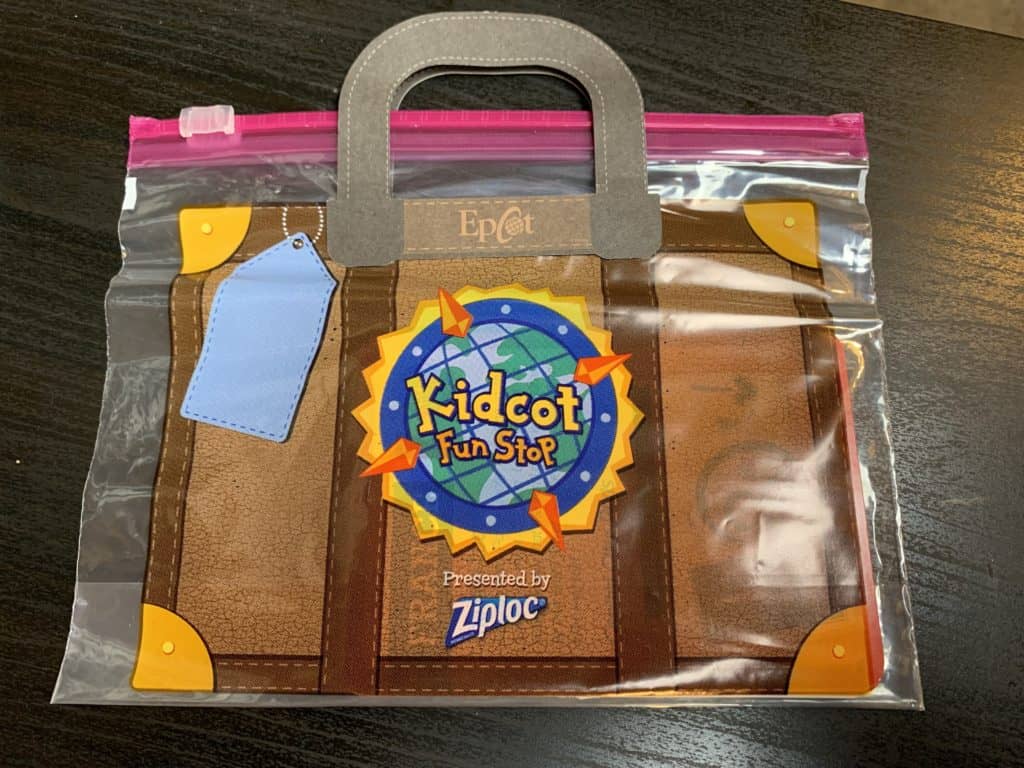 Now, while many enjoy the thrill of finding the Kidcot Fun Stops on their own, if you do want to know exactly where they are, you can find them at the following locations:
Mexico Pavilion (near Animales Fantasticos)
Norway Pavilion (at The Puffin's Roost)
China Pavilion (near the exit of Reflections of China)
Germany Pavilion (at Volkunst)
Italy Pavilion (outside, near La Bottega Italiana)
American Adventure Pavilion (outside, near Heritage Manor Gifts)
Japan Pavilion (in the Bijutsu-kan Gallery)
Morocco Pavilion (at the Marketplace in the Medina)
France Pavilion (at Souvenirs de France)
United Kingdom Pavilion (at The Toy Soldier)
Canada Pavilion (at the exit of O Canada!)
While you're there…
While you are at Kidcots filling up your Ziploc bag, don't forget to have Cast Members stamp your Epcot Passport. This may be better for the other kids that aren't that interested in colouring or getting stickers, but it's still great fun for everyone.
You May Also Like