Last Updated on July 26, 2020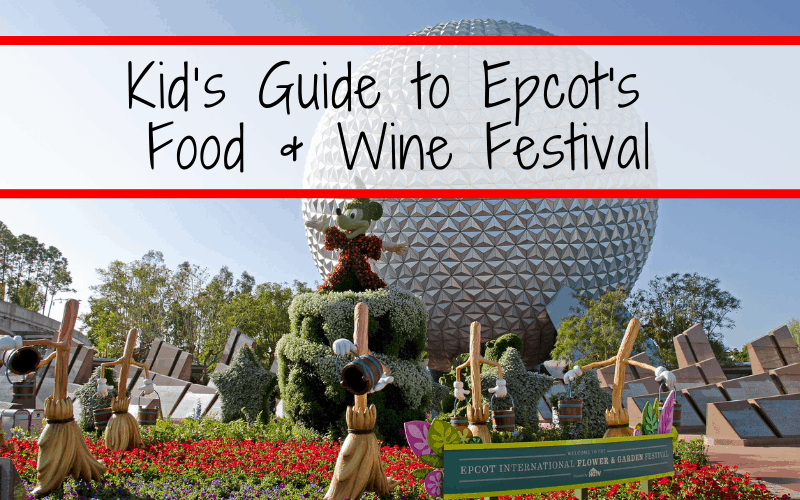 The 2019 Epcot International Food & Wine Festival will run August 29-November 23 making it the longest Food & Wine Festival in the park's history at 87 days!
This post may contain affiliate links.
To which I earn a small commission, at zero cost to you!
Find more info in our
Privacy Policy
.
2019 Epcot Food and Wine Festival Index
2019 International Food and Wine Festival, Epcot: The Best Low Cost and Free Events
2019 – Five New Things to Do at Epcot International Food and Wine Festival
2019 – Ultimate Kid's Guide to Epcot Food and Wine Festival
2019 – Epcot Food & Wine Festival Gluten-Free Offerings
Planning Epcot Food and Wine Festival with kids
Epcot is a family-friendly park, but up until now, it has always skewed more adult, especially at the Food and Wine Festival. This year things are a little different, with a lot more focus on kids. The Ratatouille scavenger hunt is back and there are plenty of interactive experiences just for kids. Check out these this huge list of Epcot Food and Wine Festival Things to Do for Kids
Plan to attend the festival Monday-Thursday if you want to avoid the bar-scene type atmosphere that we've noticed develop at the festival over the last few years.
Take a look at the Food and Wine menu options before heading to Epcot. Have an idea of which booths you want to visit, and which are worth skipping, based on your family's likes and dislikes.
Paying for the Extra Goodies
There are two ways to tackle this particular topic:
Using the Disney Dining Plan
If you're on the Disney Dining Plan chances are you will have snack credits. Know also that the food at the festival comes in a tasting size portion, though some samples are bigger than others and usually cost less than 5 bucks. The snacks that cost more are a great use of snack credits and can be found with the "DDP" symbol next to them.
If you don't have snack credits left or have run out, you are able to use a single Quick Service credit and turn it into 3 snack credits. These 3 snacks must be purchased at the same time – therefore from the same booth.
Wearable gift-card
In order to stay on budget, Disney sells wearable gift cards. The cards themselves have no cost, but you must load a minimum of $5 to the card. You are also able to use this gift card throughout the parks because it is just a gift card if you haven't used all of your money by the time you head home at the end of the day.
Magic Bands/Cash
And as always, traditional forms of payment like plastic, cash and Magic Bands are acceptable at all booths.
Grab the Food and Wine Festival Passport
It comes with stickers to mark off each country you visit and little checklists for each country to mark off what you've done. A perfect free souvenir!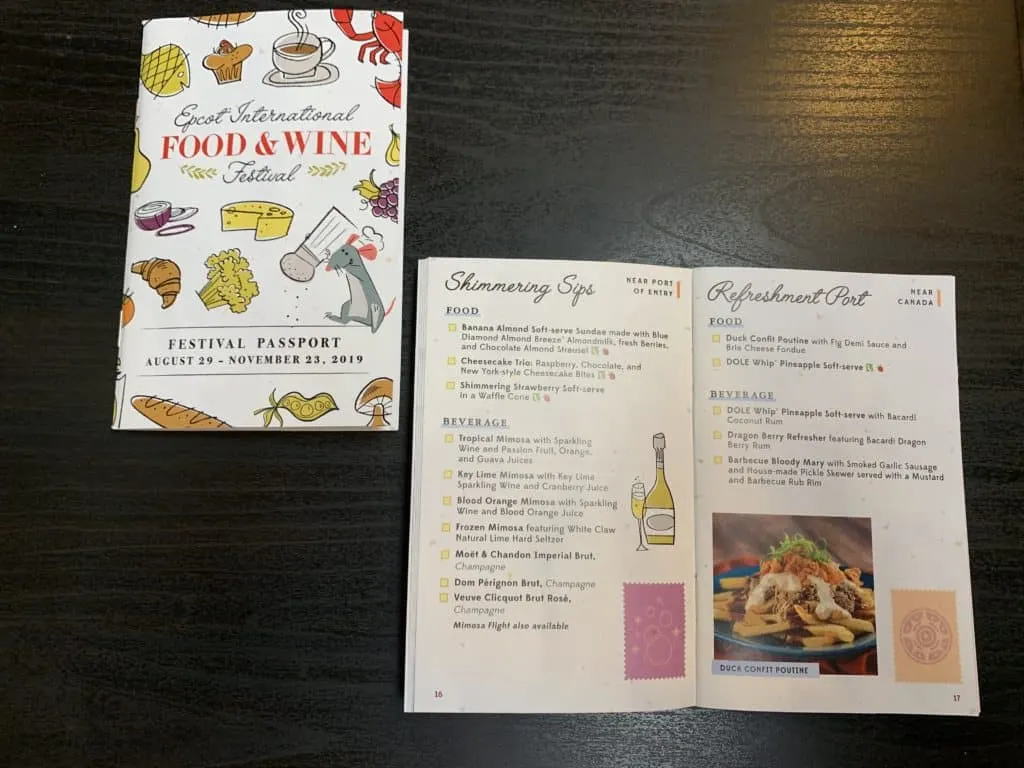 The festival passport, which is free, comes with stickers that you can place as you visit each of the booths. It's a great way to encourage kids to try a little bit of everything–tell them that they can't place a sticker for that booth until they've followed the three-bite rule for new foods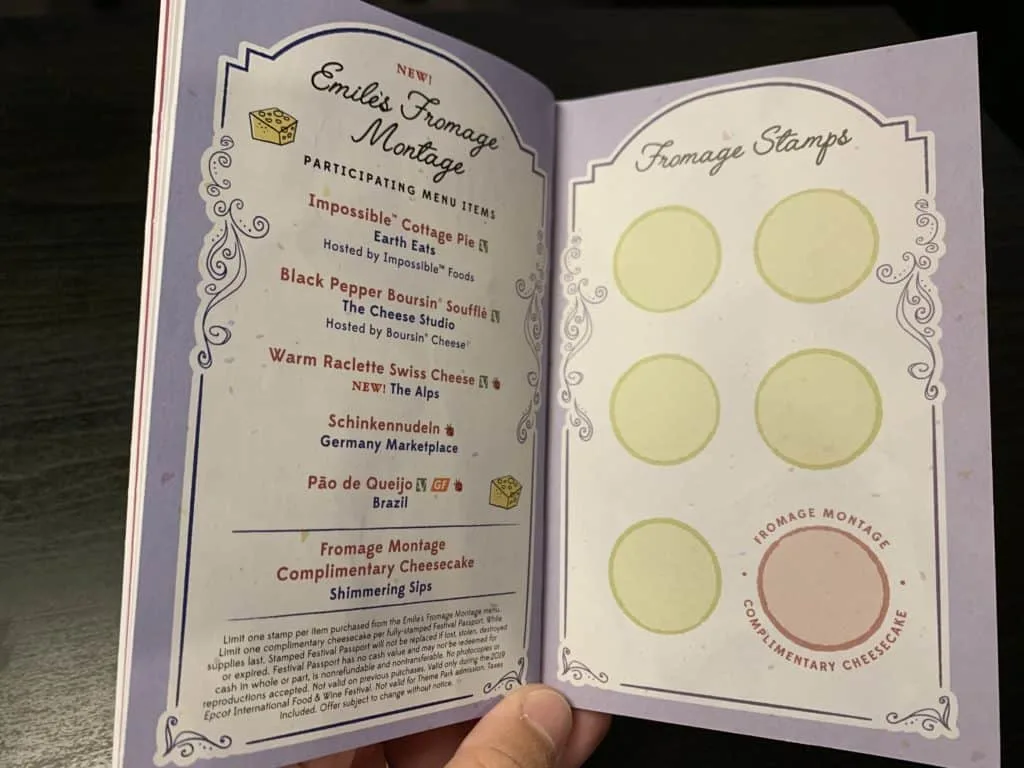 Remy's Ratatouille Hide & Squeak
Another source of entertainment for the children discussed further below. You will want to get your playing card at the entrance of World Showcase, and possible a few spares cause we all know what kids can be like.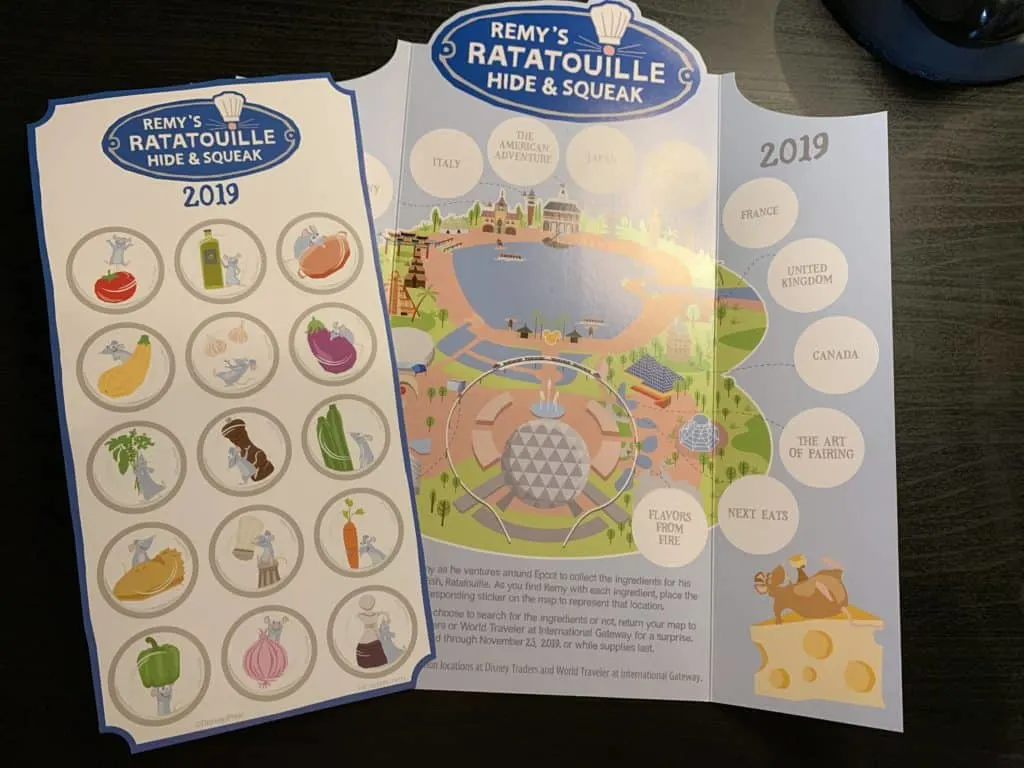 Kid-Friendly Food Demonstrations
Hands-on cooking demonstrations are as fun for kids as they are for adults, especially when the demonstrations are designed especially for kids. In the Festival Center on Sundays, there is a session of Junior Chef Kitchen, where kids get a chance to learn how to make a kid-friendly food and have a chance to eat it. This event is free, but space is limited.
Every Sunday at 11:00, kids will get the chance to work alongside and learn from a Disney Chef in this fun-filled workshop. The guided workshop lets kids learn while making pancake creations that they also get to enjoy.
Children who want to participate in this unique and fun opportunity must register a day in advance. The age range to be accepted is 4 to 10 years. Availability is first-come-first-serve and Epcot admission is required.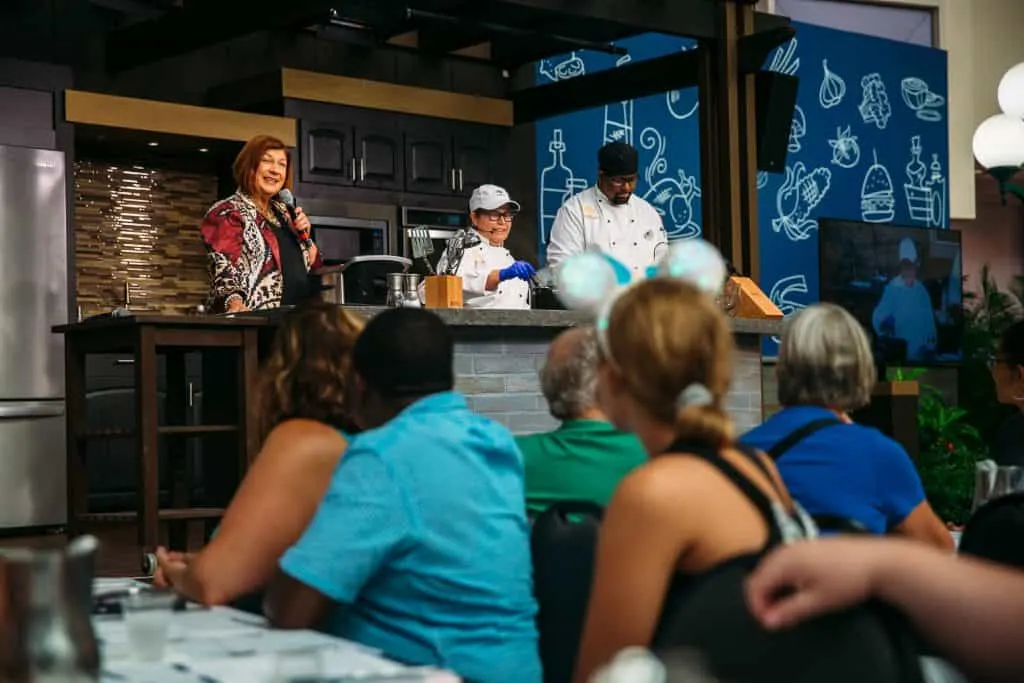 The Disney Du Jour Dance Party
Character Dance Parties are popping up everywhere. Disney Du Jour is a scheduled dance party event where the guest characters are a daily surprise. Plus, there is a bonus concert at this free event by a surprise guest from Radio Disney.
Remy's Hide and Squeak Scavenger Hunt
This scavenger hunt is fun for the whole family. It's under $6 to pick up the map for this interactive quest. Everyone in the family will enjoy playing along. When you take your completed map back to the shop, you will get a special prize. Maps are available in shops throughout the park. Look for the signs that indicate the maps are sold there.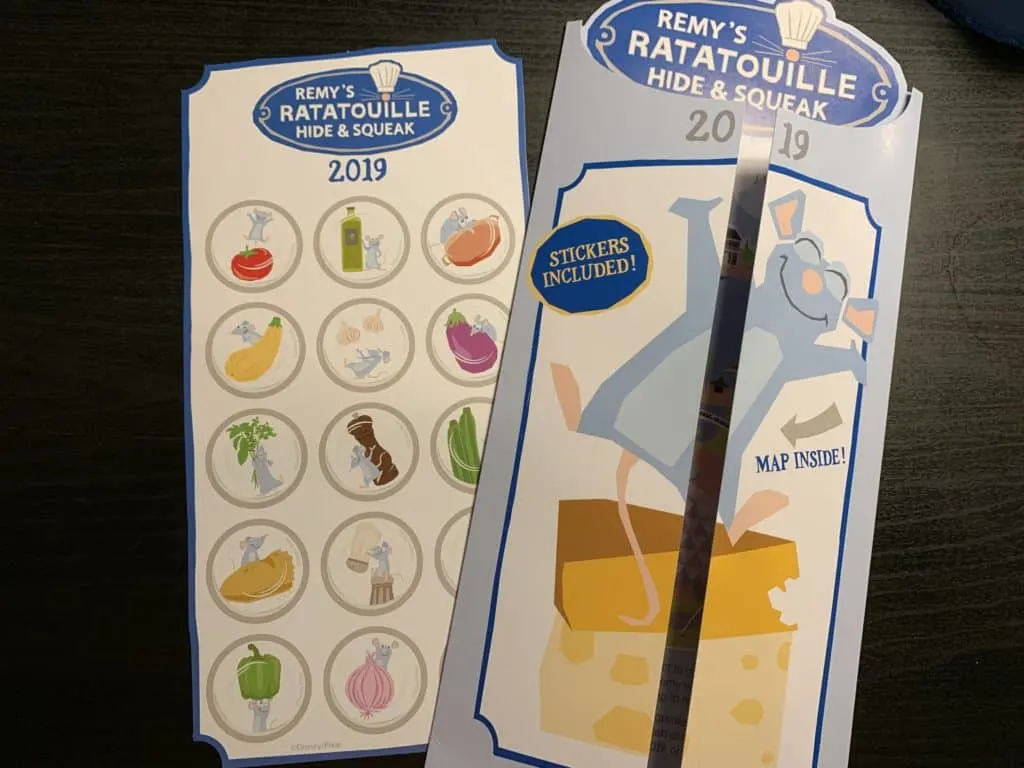 Ralph Breaks the Internet Family Play Zone
Disney really wanted to welcome kids this year because Epcot is such an adult park and Food and Wine is such an adult festival. So, they designed this playground to help them burn off their excess energy.
There are two sections to the playground, one for young kids and one for older kids, and there's a decent amount of seating for the parents. Once your kid is done playing on the playground, head to the misters at nearby Cool Wash for kids to cool off.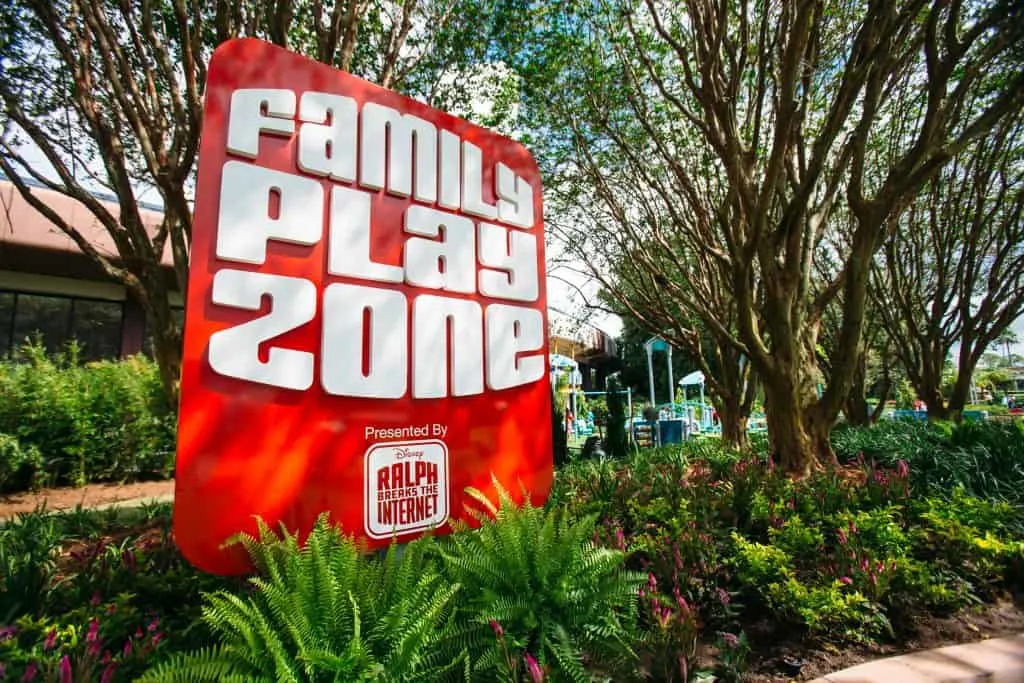 The Chocolate Experience
Pick up a free chocolate sample and educate kids on the journey of chocolate from bean to bar. This little gem tucked away in the back of the Festival Welcome Center is hosted by Ghirardelli. The chocolate is fantastic and the sculptures on display are really impressive to look at. There is also sipping chocolate, chocolate squares and more available for purchase.

Kidcot Stations
The ever-popular Kidcot Stations are still available during the event. If you've visited Epcot before, you may already know about the Kidcot program. In short, each pavilion has a table attended by a representative from each nation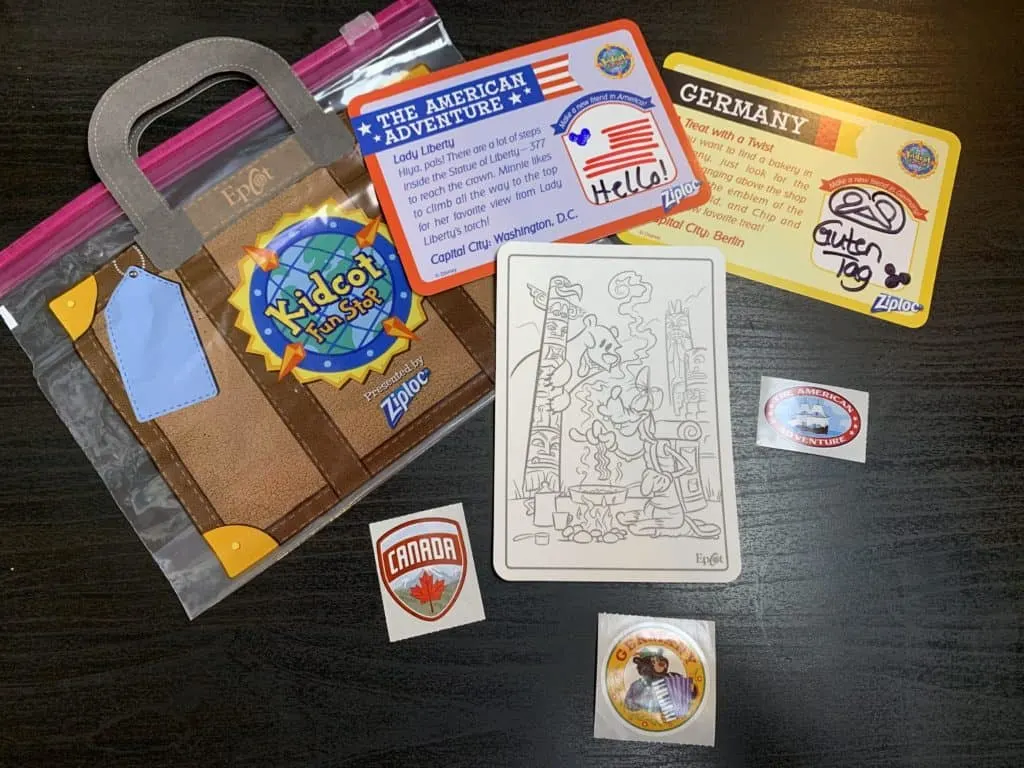 If the kids are a little "too old" for this, don't forget to get them an Epcot World Showcase Passport so they can play along too.
Candy Sushi
Taking place daily at 3:30 and 5:30 pm at Sunshine Seasons, Disney Chefs will instruct children in the fine art of sugary sushi rolling. Sign up at TasteEpcot.com, availability is limited.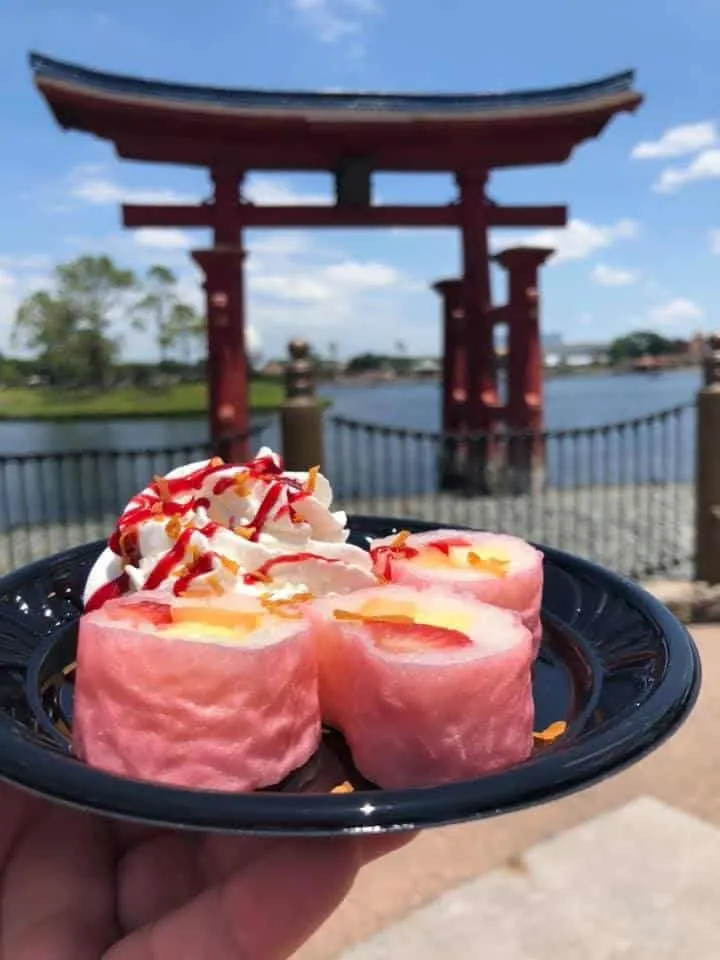 Agent P's World Showcase Adventure
Find the closest Agent P station, located throughout Epcot, and sign your child up to help Phineas and Ferb save the world. This game usually takes about 15 minutes to complete a mission and can be played on your own phone or a mobile device issued to your secret agent at the time of signing up.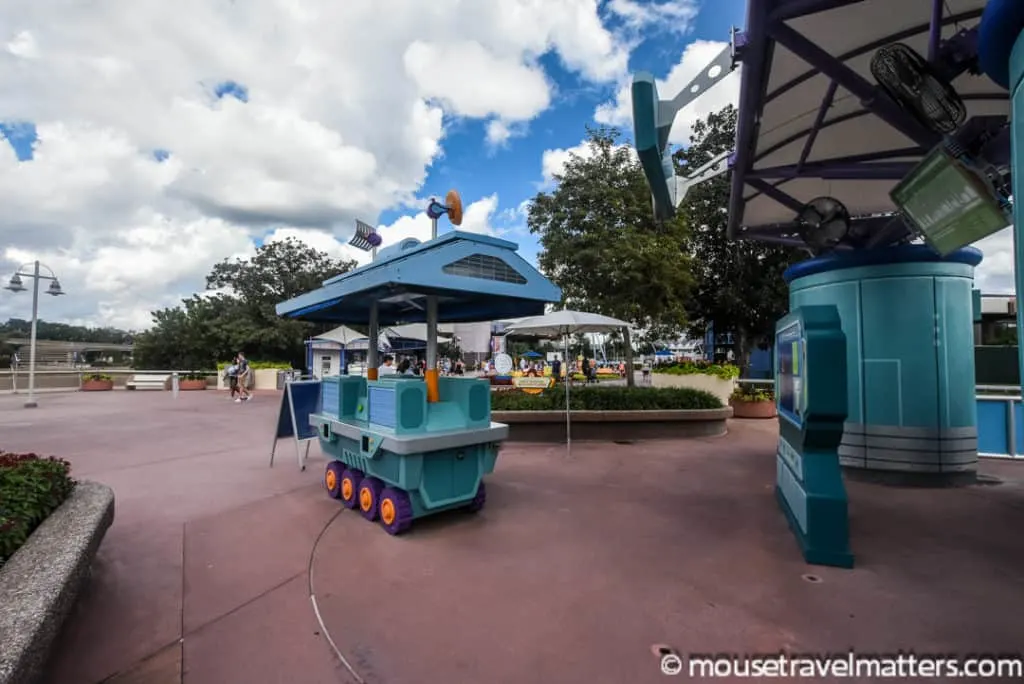 Shop for New Food and Wine Festival Merchandise
From new trading pins to fancy ears, your kids will love shopping for the newest festival merchandise! Head to the Festival Center for lots of exclusive finds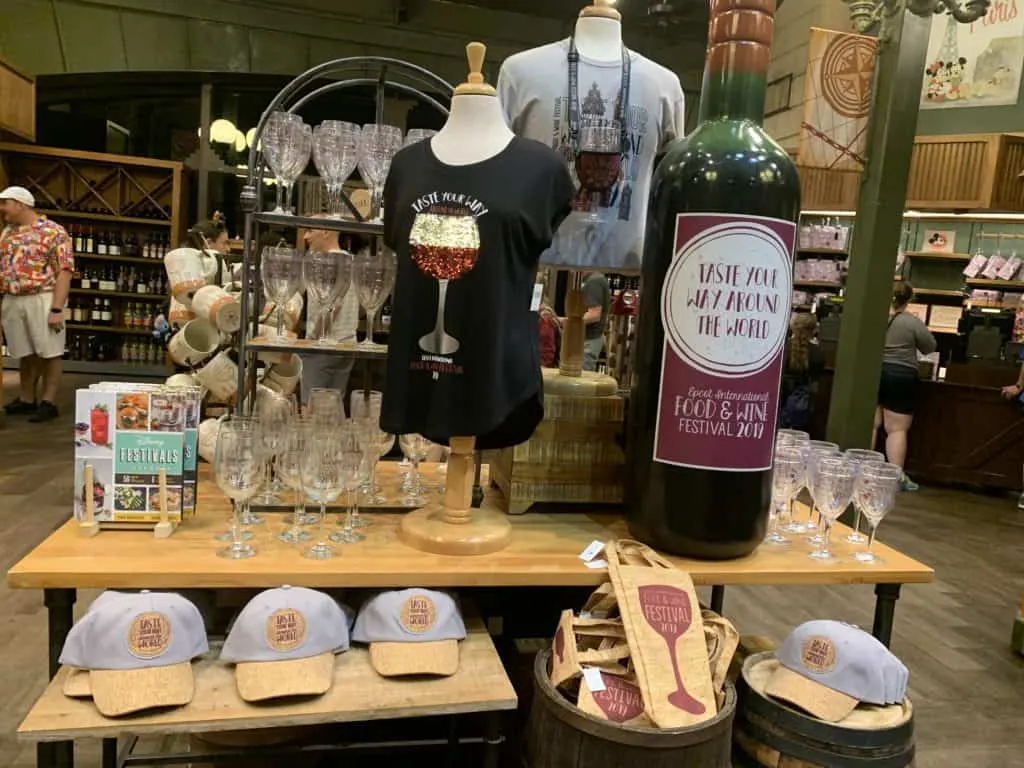 ---
Just because there is a booming festival going on within Epcot, doesn't mean this is the only thing you have to do. There are a ton of things to do with kids n Epcot outside of the main festivities. Don't forget to add those into your Park plan while visiting Epcot's Food & Wine Festival with kids.
Your Thoughts...
Please share your thoughts in the comments or reach out on social media...We would love to hear from you.
Follow Mouse Travel Matters for Disney Parks news, the latest info and park insights, follow MTM on Twitter, Facebook, and Instagram.
You May Also Like…
Epcot World Showcase Colouring Bundle
Epcot vs. Reality | The Series – Exploring Pavilion Country Accuracy
Hopping Through Epcot's World Showcase using a Passport
NEW 2019 Epcot Food and Wine Festival Merchandise!
Guide to Epcot's Food and Wine Festival