Last Updated on March 30, 2020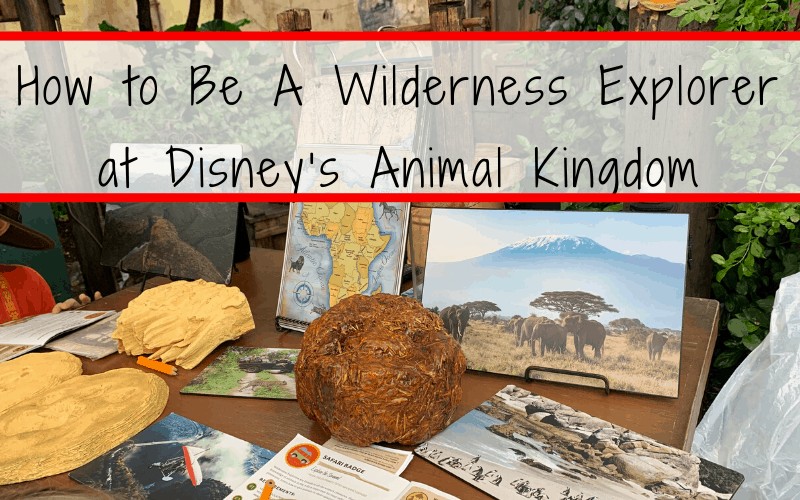 If you are looking to fit in a little education during your visit to Walt Disney World, look no further than the Wilderness Explorer program at Disney's Animal Kingdom.
BEYOND THE RIDES: Wilderness Explorers at Disney's Animal Kingdom
The children weren't too happy about the idea of exploring the Animal Kingdom during our last visit to Walt Disney World. There wasn't a castle, so clearly the name was misleading, nothing Star Wars and we didn't come all this way to visit a Zoo – all things my children said on the bus ride to the Park.
Once the magic words "scavenger hunt" came out of my mouth, I knew I had them. They now had a thing they could do, collect and overall be the leader of our day at the Animal Kingdom. Of course, I left this out until the last minute because I had no intention of hearing them ask about it for days and weeks on end.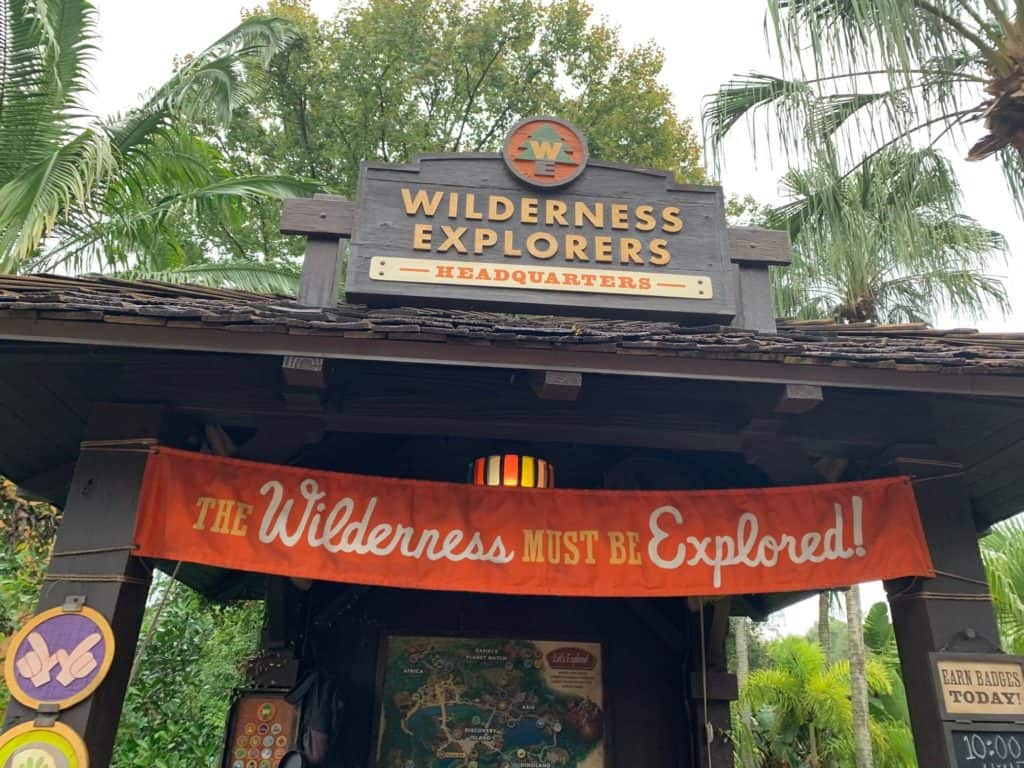 What is the Wilderness Explorer Program?
The Wilderness Explorer challenge is a self-guided activity scattered all throughout the Animal Kingdom. To participate, explorers of ALL ages will visit over 30 kiosks, completing simple tasks to earn a matching badge at each station. Tasks range from scavenger hunts to fact-finding missions, knowledge tests, and more.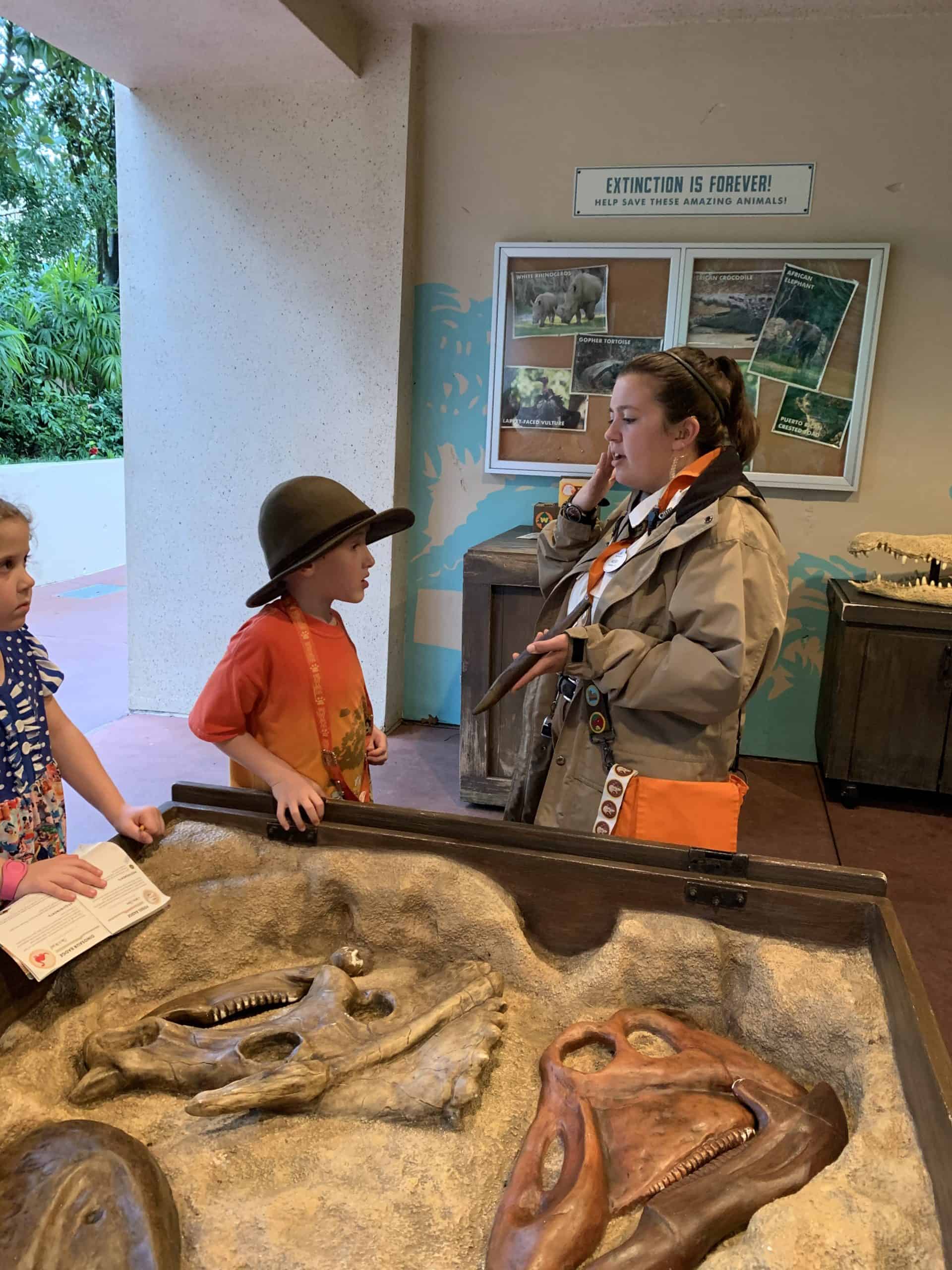 How Do I Start the Program?
You can pick up a handbook at the Wilderness Explorers Headquarters located near the bridge from Oasis to Discovery Island.
Badges are kept inside your guidebook, which makes for a special souvenir when you're done
The challenge will take you to every corner of Disney's Animal Kingdom and is a wildly fun way to discover all the park has to offer.
There are over 30 Wilderness Explorer Badges to earn at the Animal Kingdom, including:
Botany
Music
Telescope
Insect
Safari
Dinosaur
Forestry
Animal Call
The back of your Handbook features a ranking list. Earning five badges makes you a Tadpole, 10 badges a Minnow, and 20 badges or more makes you a Fish. If you score all the badges, you'll be considered a Senior Wilderness Explorer.
We don't suggest you try to complete the book while also touring the attractions, especially with young children. There are 30 kiosks to visit, throughout the entire 500+ acres of the Animal Kingdom. Between walking, breaks and time needed to accomplish each task, it takes many families 2 full days just to finish the handbook.
If you're not able to collect all the badges during your trip, just bring your guidebook back with you on your next vacation and pick up right where you left off.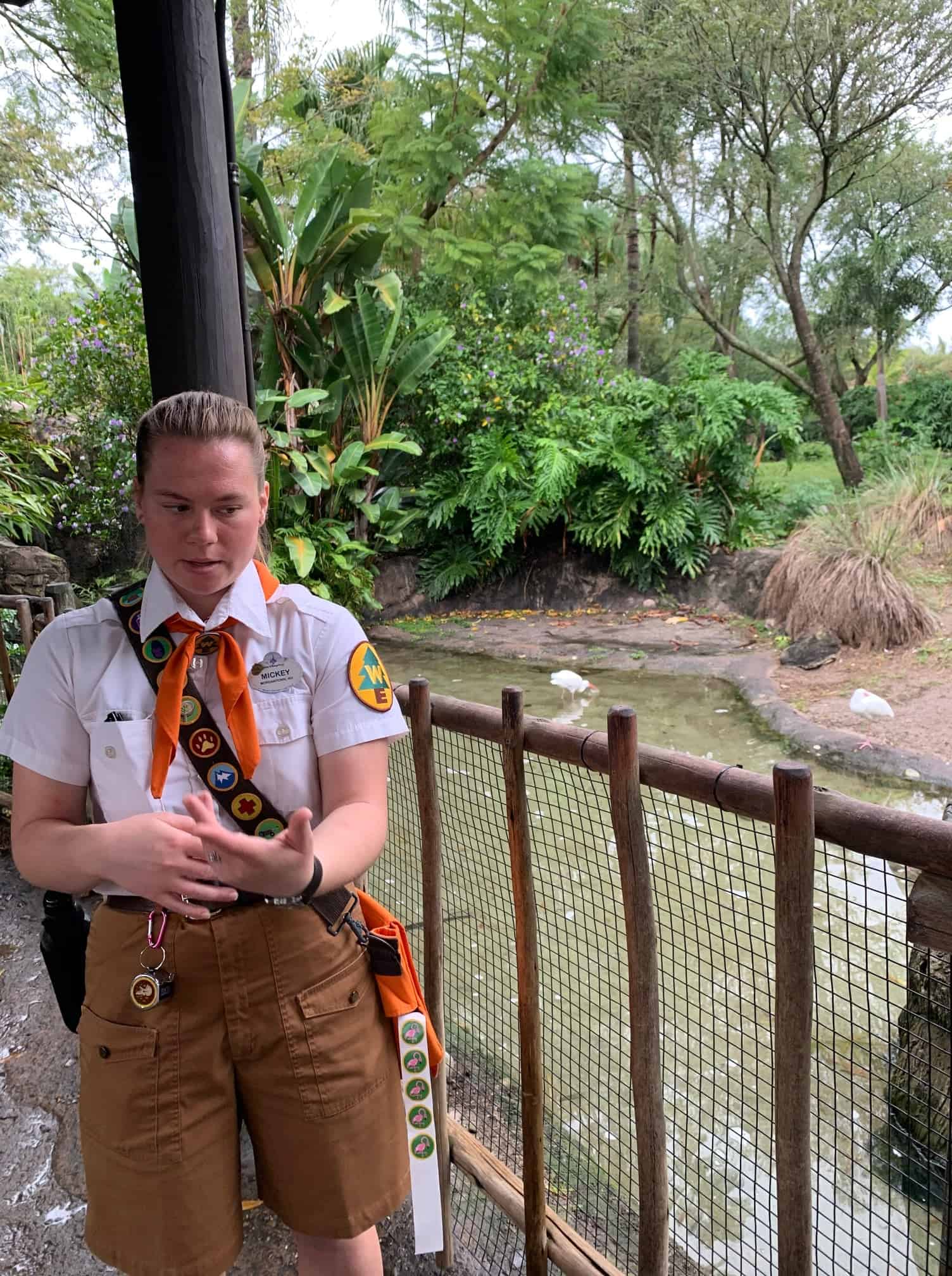 Tips for Becoming a Wilderness Explorer
Pick up your handbook at the bridge between Oasis and Discovery Center. You can also pick up a handbook from a Wilderness Explorer Troop Leader located in Africa, Rafiki's Planet Watch, Asia, Dinoland USA, and Pandora.
The Wilderness Explorer locations typical hours are between 10:00 am-7:00 pm. If you arrive before that, use the early hours to visit busier rides and attractions. Read more about Animal Kingdom attractions and what you should Fastpass.
Integrate the challenges into your day at the park. As you visit each area of the park and ride attractions, check out what badges are there and work on the ones your family picks.
Remind your children that you won't finish everything today and will probably need to come back another time to complete it. That way, they aren't disappointed when they are only halfway done at the end of the day.
Your Thoughts...
Please share your thoughts in the comments or reach out on social media...We would love to hear from you.
Follow Mouse Travel Matters for Disney Parks news, the latest info and park insights, follow MTM on Twitter, Facebook, and Instagram.
You May Also Like…
Best 8-day Itinerary at Walt Disney World for Families
Tusker House Restaurant Review
Free things to do at Disney World