Last Updated on June 26, 2019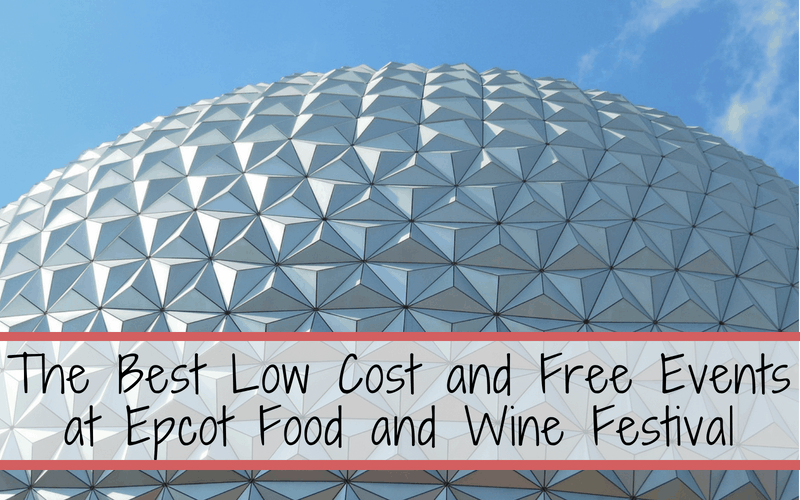 The 2019 Epcot International Food & Wine Festival will run August 29-November 23 making it the longest Food & Wine Festival in the park's history at 87 days!
Starting on August 29, the International Food and Wine Festival will once again be taking over Epcot. Participating in this experience can be expensive when you think about all those food kiosks and events that cost an extra ticket to attend. Sure the parties can be on the pricey side, but you can still enjoy festival events at a low cost, or even at no cost at all. Here are my favorite Food and Wine seminars, demonstrations and more to enjoy on a budget.
This post may contain affiliate links.
To which I earn a small commission, at zero cost to you!
Find more info in our
Privacy Policy
.
2019 Epcot Food and Wine Festival Index
2019 International Food and Wine Festival, Epcot: The Best Low Cost and Free Events
2019 – Five New Things to Do at Epcot International Food and Wine Festival
2019 – Ultimate Kid's Guide to Epcot Food and Wine Festival
2019 – Epcot Food & Wine Festival Gluten-Free Offerings
Kid Fun
There is so much for kids to do in Epcot this year. A playground has been added for the first time, especially for kids. There is also a Disney Du Jour Character Dance Party. No specific characters are announced. It will be a daily surprise. Kids can also participate in the Junior Chef Kitchen workshop on Sundays and eat what they make. It's all free. There is even a fun scavenger hunt for the whole family that only costs $6.00.
Chocolate and Coffee Tours
Inside the Festival Welcome Center there are some great experiences that cost nothing. You can learn the journey of Joffrey's Coffee, or take a short tour of how chocolate is made with Ghirardelli. Of course, you can buy the chocolate, too, but you do get a free sample, just for showing up.
You can also watch a 7 minute film called Seasons of the Vine, about the process of cultivating and harvesting grapes, then turning them into wine. The show runs continuously and there is no charge.
Mix It, Make It, Celebrate It!
This workshop at the festival is a chance to get hands-on with your food, or drink. The ticket for this event is on the low side at $39 and you get to eat/drink whatever you make. Apply new skills to your cooking and mixing as you learn them in this guided multi-sensory experience.on Wednesdays and Thursdays starting at 4:30. Each workshop is 1hr 15 min.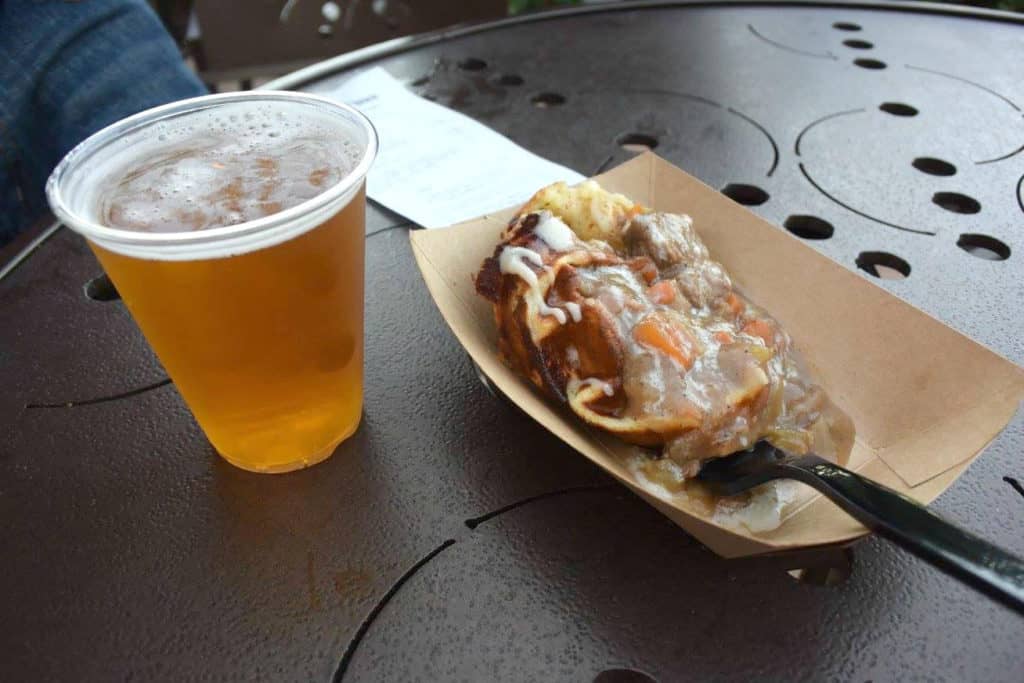 Book and Bottle Signings
This event brings in a lot of special guests over the 2 1/2 months that it's around. There will be TV personalities, famous chefs and winemakers showing up to give advice, share skills, and sign their books, or bottles. The only cost here is the book or bottle you want to be signed. Make sure you check in at the festival center early to see if you need a wristband for the event and receive instructions.


Food Pairing Seminar
This is another very inexpensive opportunity to get more out of the festival. These $25 events feature a collaboration between a chef and a beverage presenter to bring you the best pairing. You will learn a lot from the masters during the demonstration. Plus, you get to eat the food that is made and enjoy the drink it is meant to be paired with. The pairing seminars take place Friday-Sunday at 2:30 pm.
Your Thoughts...
Please share your thoughts in the comments or reach out on social media...We would love to hear from you.
Follow Mouse Travel Matters for Disney Parks news, the latest info and park insights, follow MTM on Twitter, Facebook, and Instagram.