Last Updated on August 20, 2021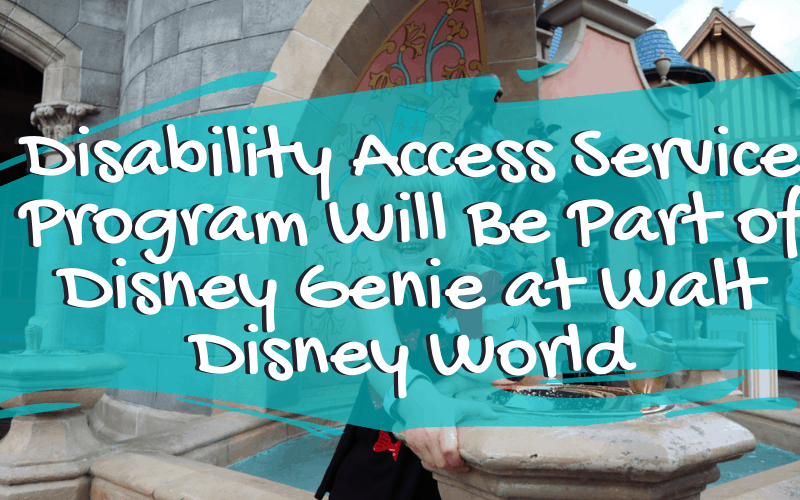 Disney World is adding a lot of new features to the My Disney Experience, including the Disney Genie. Included in the Disney Genie service, is a whole new way to access the DAS pass program. While the main redemption process is the same, there are a handful of changes to the registration program that are going to change the way guests with disabilities make their Park plan.
Exciting New Features
The main difference will be the way guests register for the DAS pass system. Previously, guests were limited to showing up at Guest Services before they entered the park and requested that their tickets be modified to reflect the DAS pass. DAS return times would be added to their MDE after visiting the physical location of the attraction and requesting it from the Cast Member at the ride entrance. All of this is getting a facelift to include pre-planning and attraction reservations, free of charge.
These options will be available in addition to our existing, in-person DAS program.
Pre-Arrival Registration and Planning via Live Video Chat
This fall, Disney is introducing a new option to register virtually with a Cast Member via live video chat as early as 30 days in advance of a park visit.
During your chat with a Cast Member, guests will also have the opportunity to select up to 2 experiences per day (subject to availability) using the new DAS Advance planning option. Please keep in mind that DAS Advance selections must be booked at least 2 days prior to the day you plan to redeem them, and guests will not be able to make selections on the day of your visit.
If the experience you want is available, you'll be given a one-hour return window to redeem during the day of your visit. Any selections you make will appear as plans on the My Disney Experience app or on this website.
Please note: at this time, live chat will be offered in English only.
Same-Day DAS Return Time Self-Selection Tool
A new way to request return times is also debuting this fall. In lieu of having to physically go to an experience or to a kiosk to obtain a return time from a Cast Member, Guests registered in the DAS program (and their party members) will be able to make return time selections right from the My Disney Experience app during the day of a park visit.
Stay tuned for more details!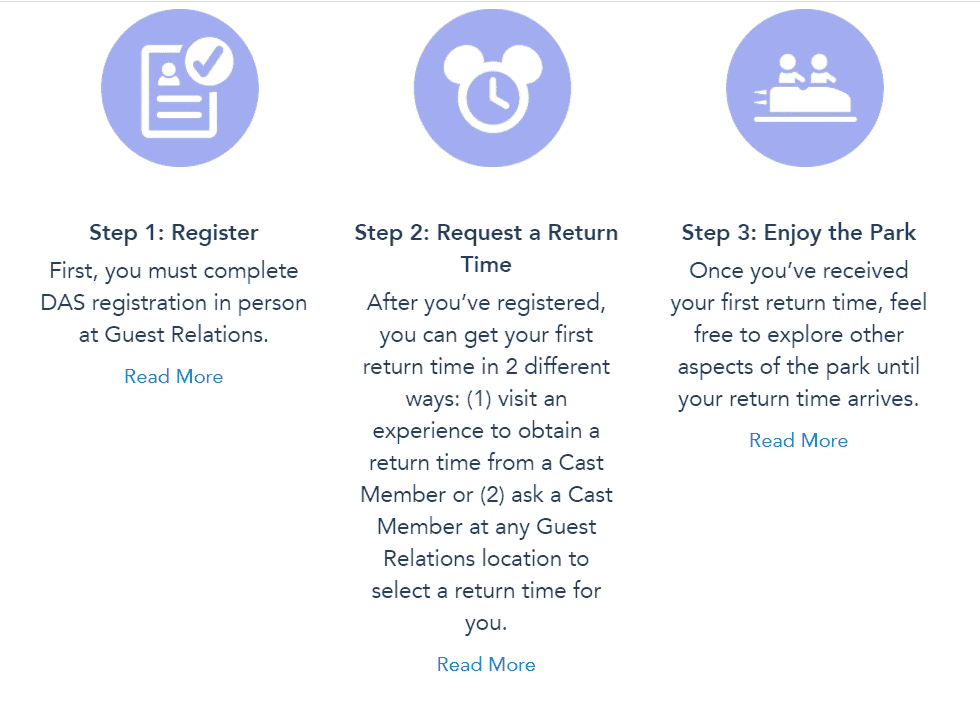 Your Thoughts...
Please share your thoughts in the comments or reach out on social media...We would love to hear from you.
Follow Mouse Travel Matters for Disney Parks news, the latest info and park insights, follow MTM on Twitter, Facebook, and Instagram.
You May Also Like…