Last Updated on August 18, 2021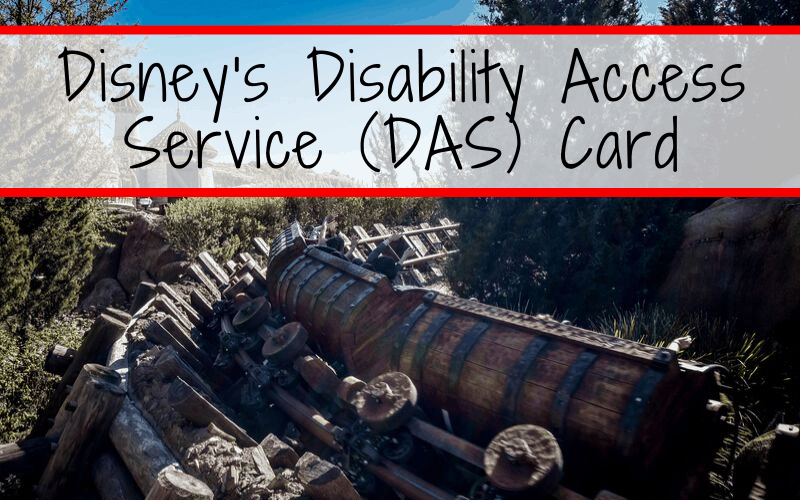 There is more to a disability than just physical injuries or deficiencies. We as a society are more than aware than disabilities can be invisible, as well as manifest themselves in all sorts of ways. Disney has created, and continues to evolve, their custom Disability Access Service pass for those that can't enjoy the parks in a traditional manner.
Physical, invisible or mental, all disabilities are unique and need to be treated as such. Disney knows all too well that guests with unique needs require a unique solution to their touring concerns.
The DAS pass allows guests to express their concerns in a safe and empathetic environment. In turn, guests will be given the ability to digitally save their space in a queue, amongst other things, without sacrificing their safety or comfort.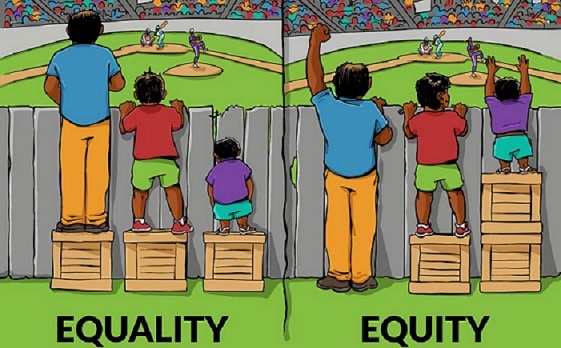 Guide to Disability Access Service (DAS) at Disney World
What is the DAS Pass or Card?
Disney's Disability Access Service, also called the "DAS" or sometimes referred to as the Disney disability pass, is the name for the digital system in place designed to provide assistance for guests and families with disabilities.
Who Qualifies for Assistance from the DAS?
The DAS Card is designed to accommodate guests who aren't able to wait in a conventional queue environment due to a disability
This includes guests with both obvious injuries or disabilities and those with less visible, non-apparent disabilities that could impact their park experience.
The DAS covers both the disabled guest and those in his or her group; the primary user must only be present when the pass is issued.
However, pregnancy does not constitute a disability under U.S law (as opposed to French policies) and therefore, does not fall under the DAS pass policy. There are however alternative measures for expectant mothers and their group.
Need a DAS? Make Guest Services Your First Stop
The DAS pass is available at Guest Services at any of the major theme parks. You can't get the DAS at your resort or at the ticketing area:
Magic Kingdom: Guest Services is in City Hall
Epcot: Guest Services is located outside of the gates near the monorail entrance, near Spaceship Earth and near the International Gateway. Epcot has 3 Guest Services buildings.
Disney's Hollywood Studios: There are two options near the park entrance and easily accessible as you arrive.
Disney's Animal Kingdom Theme Park: Guest Services is in the first building you'll see as you enter the park.
What Documentation is Needed for the DAS?
You do not need to have a doctor's note or even reveal the details about your or your child's disabilities. You do need to describe the accommodations your child needs to fully enjoy the park.
However, the more details you provide about your needs, the better the DAS will work for you. This is a custom program that will be tailored to meet your specific situation.
How to Use the Disney World DAS Pass
Let's say the wait time is 45 minutes. This means that if you were to stand in the queue, you will have to wait around 45 minutes before you get to the front of the line. Quiet self-explanatory at this point.
To use the DAS pass, find the cast member at the entrance of any attraction and let them know you have a DAS pass. They will tell you "the current wait time is 45 minutes, so you can come back any time after that."
They will then scan the pass/MagicBand of the qualifying guest. You can now go do other things for 45 minutes, then come back, scan your pass/MagicBands at the Fastpass+ entrance, and enter the Fastpass+ line. Don't forget that the qualifying guest needs to scan in first, then the rest of the party may follow.
What Disney World Attractions Offer Disability Access or Accept the DAS?
Every attraction in Disney World can accommodate the needs of disabled guests; you can hop on over to our Full List of Disability Access for Disney World Attractions to get the scoop on each individual ride.
There are a few exceptions to the policy; guests that have a DAS stroller tag and use their stroller as a mobility device for the child must also follow the mobility rules for any given ride.
There are attractions that require guests to leave their mobility devices in order to access the ride. Guest relations will mention these, as well as any attractions that require the disabled person to be physically capable of being extracted or evacuating a ride should the need arise. This is why it is paramount that you give as much information as possible to Guest Relations so they can advise you on which rides are deemed acceptable and which should be avoided and how based on the disability presented.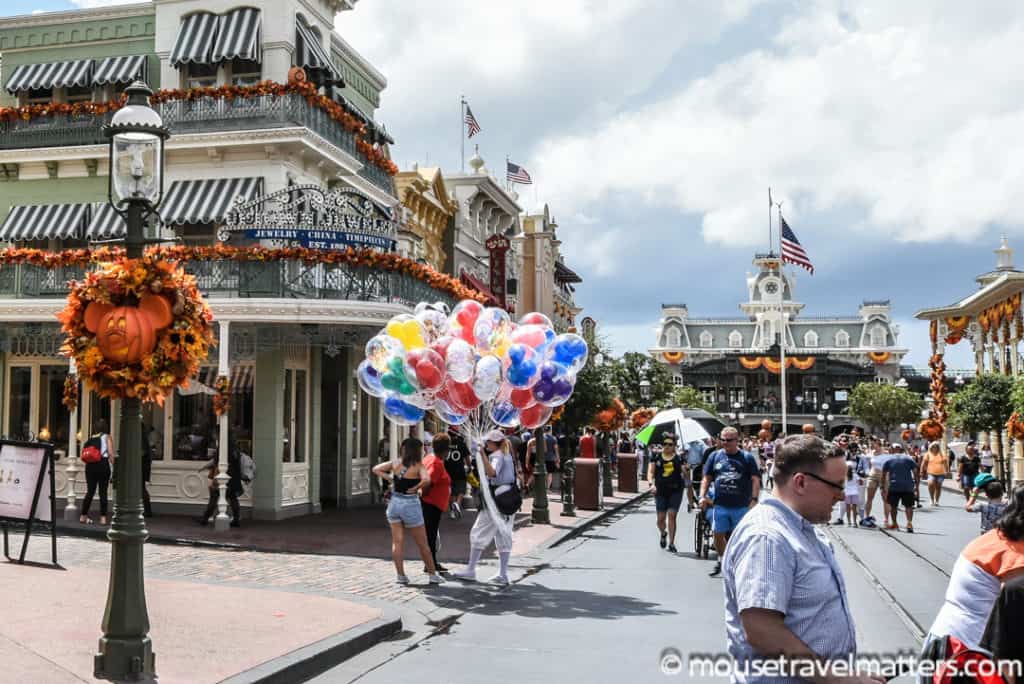 DAS Frequently Asked Questions
Click here for Disney Genie changes to the DAS registration system
Can I still use Lightning Lane?
Yes! You would select the next available time in Disney Genie Plus / 'Lightning Lane Individual Attractions' as well as selecting attractions using a DAS pass directly in the App.

Unlike its predecessor FastPass+, there are no advanced reservations, everything is based on the next available time-slot.
Does the guest utilizing DAS have to be present to obtain a return time at an attraction?
No. Another member of the DAS Cardholder's travel party may obtain a return time but the DAS Cardholder must board the attraction with his or her party.
Does a Guest whose disability is based on the necessity to use a wheelchair or scooter need DAS?
No, a Guest whose disability is based on the necessity to use a wheelchair or scooter does not need DAS. Depending on the attraction, the Guest will either wait in the standard queue or receive a return time at the attraction based on the current wait time. For some attractions at Disneyland Resort, these guests will go directly to an alternate entrance.
How many reservations can I have?
You can only have one active reservation at a time with Disney Word's DAS card. Guests are welcome to have active Fastpass reservations between their DAS reservations.

Does a guest utilizing DAS have to ride the attraction at the exact return time listed?
No. Return times are valid until redeemed by the guest utilizing DAS.
Can I use Disney World's DAS card for fireworks and parades?
There are special viewing areas on parade routes and some shows for guests with disabilities, but those cannot be reserved and are on a first-come, first-served basis. Guests should plan to arrive early, as space is limited. Be advised that most areas along our parade routes are accessible to guests with disabilities.
Obtaining Fastpasses, or Dining packages if you are on the dining plan, for nighttime spectaculars may be a better use of your time.
There is anecdotal evidence to suggest that DAS passholders are permitted to be in the disability (wheelchair) roped off area, not the FP area.
DAS for Character meet and greets
Guests are able to get a Disability Service Access Card (DAS) return time for character meet and greet locations that are in a permanent venue like meeting Mickey in the Town Square Theater that offer Disney FastPass+ service (FP+). Cast Members at these locations have an estimated wait time and are able to issue DAS Return Times. Once you reach your DAS return time, go back to the FP+ entrance to enter.
If guests feel they will need assistance for character meet and greet locations that do not offer FP+, it won't hurt to ask a Cast Member. Some are willing to help and others are not. For character meet and greet locations that are out in the open, Cast Members usually allow part of the group to walk around in the area while the others in the party wait in line.
Bringing items to distract children while in line is also a great way to entertain everyone while they wait in line.
Be sure to join our MTM Newsletter to stay on top of ALL things Disney!
Your Thoughts...
Please share your thoughts in the comments or reach out on social media...We would love to hear from you.
Follow Mouse Travel Matters for Disney Parks news, the latest info and park insights, follow MTM on Twitter, Facebook, and Instagram.
You May Also Like…