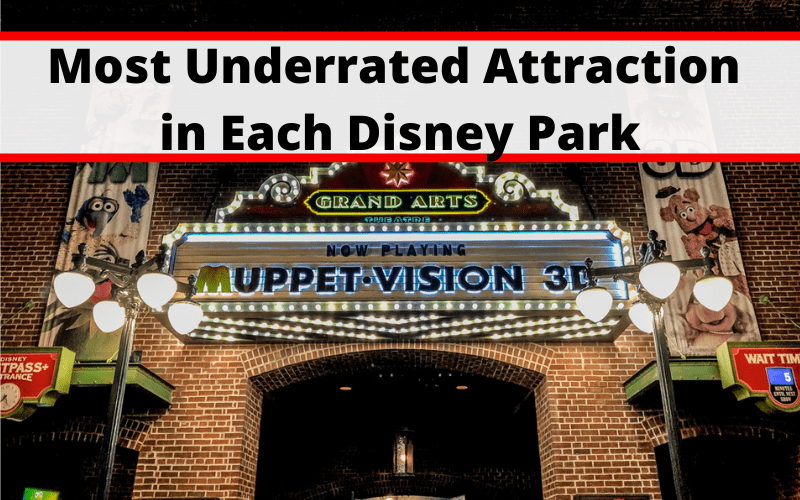 While planning countless Disney vacations for ourselves and for friends and family, we found ourselves gravitating towards the classic rides. There are, however, a great number of amazing and incredible rides that are great for the whole family that never seem to make it to the Disney bucket list. This is our quick list of Most Underrated Attractions in Each Disney Park.
This post may contain affiliate links.
To which I earn a small commission, at zero cost to you!
Find more info in our
Privacy Policy
.
Most Underrated Attractions in Each Disney Park
Magic Kingdom
Walt Disney World Railroad
Considering so many people refuse to acknowledge the Disney Railroad as a ride goes to show how underrated and undervalued this ride really is. Not only is this a great way to get the kids to fall asleep – being such a quiet space – but it's also a great way to get around the Magic Kingdom on a hot day.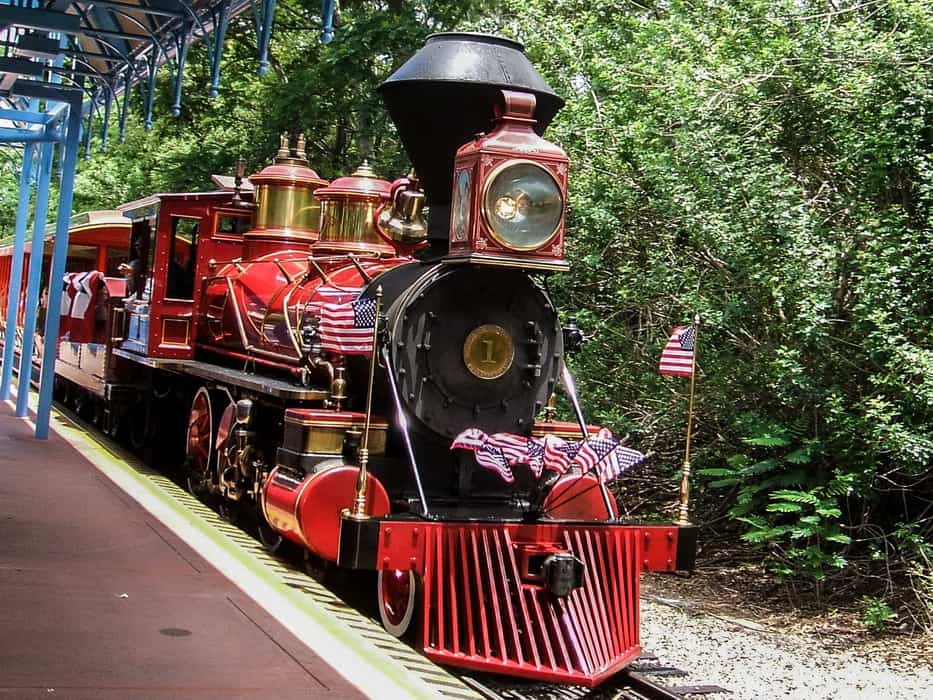 Under the Sea – Journey of The Little Mermaid
Considering the Magic Kingdom is the home of all things Prince and Princess, as well as the mother ship for Disney World, we couldn't imagine a park day without visiting the Little Mermaid.
If you can manage to get into Fantasyland just after rope drop, there wont be much of a line so there is no reason not to visit.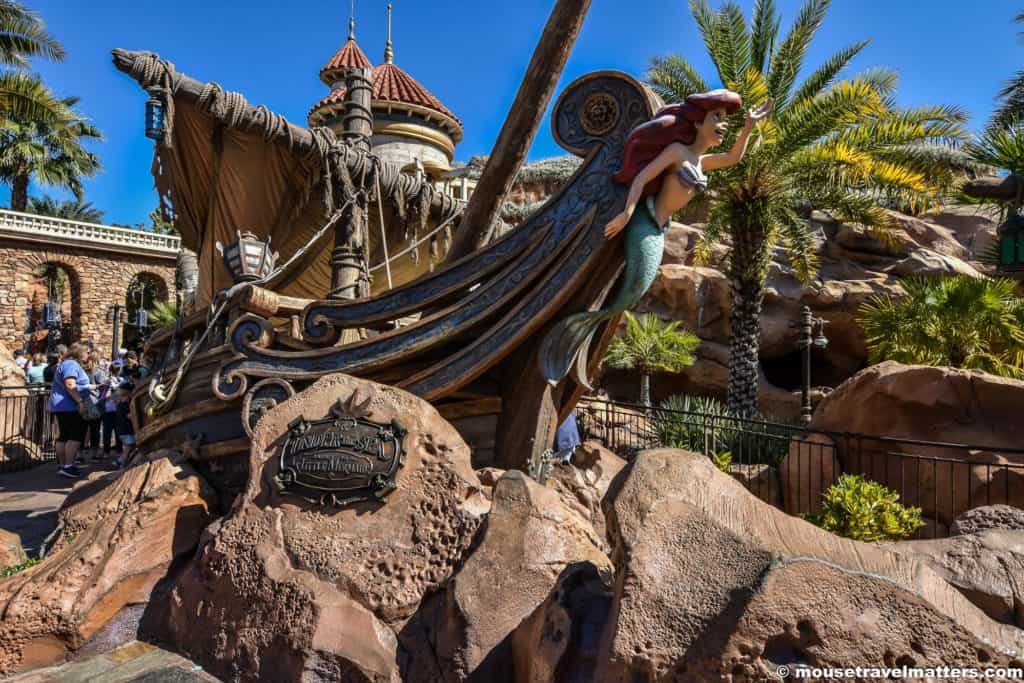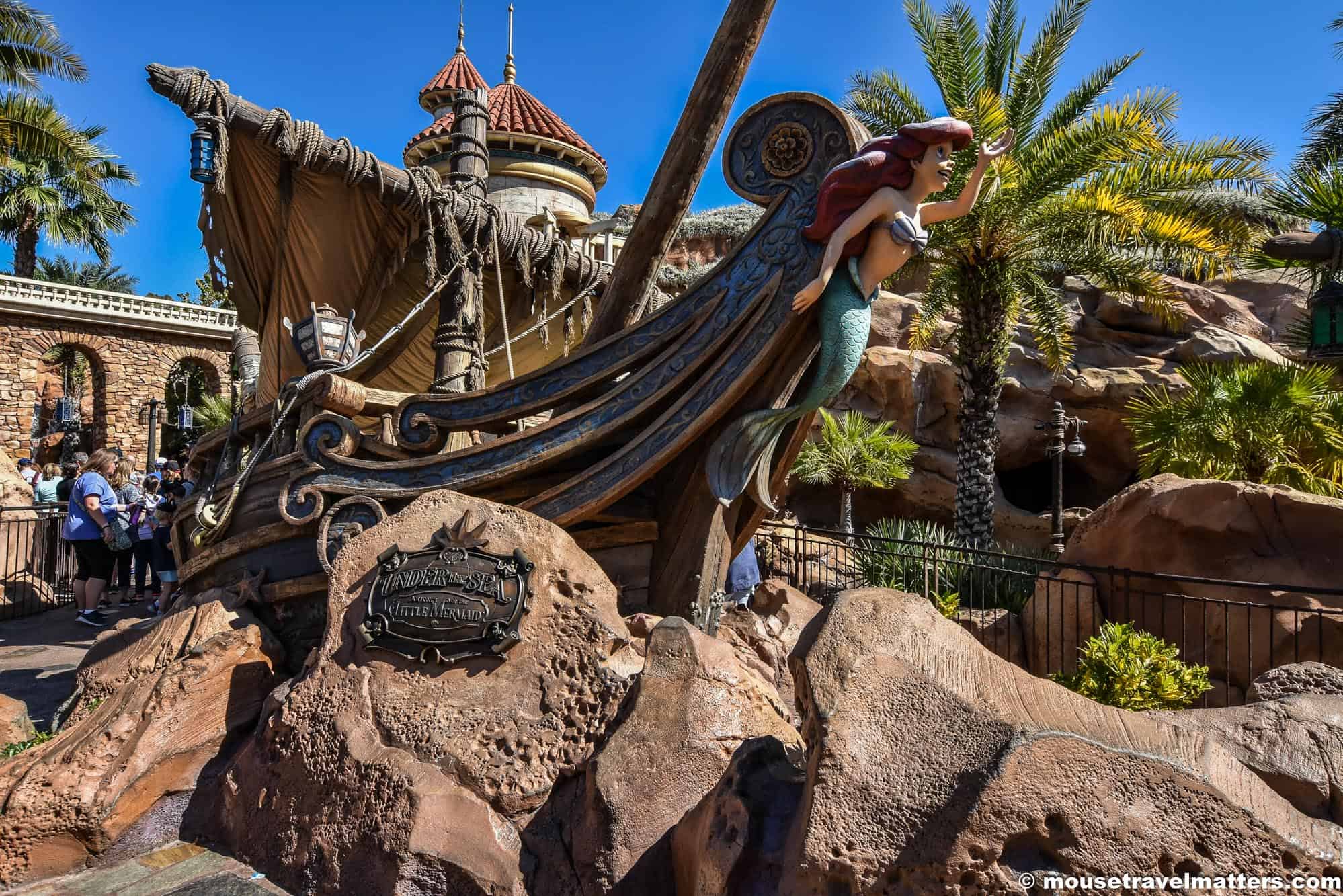 Walt Disney's Carousel of Progress
While the Carousel of Progress is a piece of Disney history and can bring back a lot of nostalgic memories for adults, kids don't care much about that. They do, however, love the repetitive music, seeing the past and what we believed our future would look like. If anything, its another calm and cool area for the kids to relax in.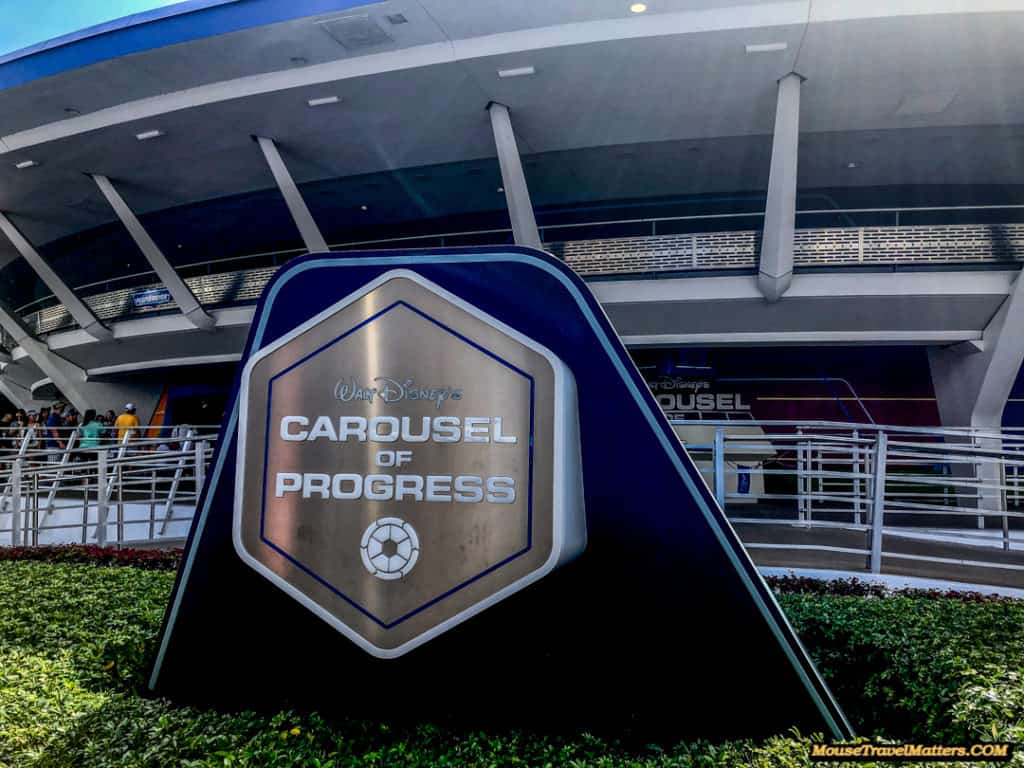 Philharmagic
A beautiful new addition to the Magic Kingdom is the Philharmagic. Originally from Disneyland Paris, the Philharmagic is technically older technology in a new ride so many guests have chosen to forget this ride when time is of the essence. Just because it's old, doesn't mean it should be forgotten. The children, and even the adults, love the 3D theatrical experience and it's a great little way to cool off during a hot day.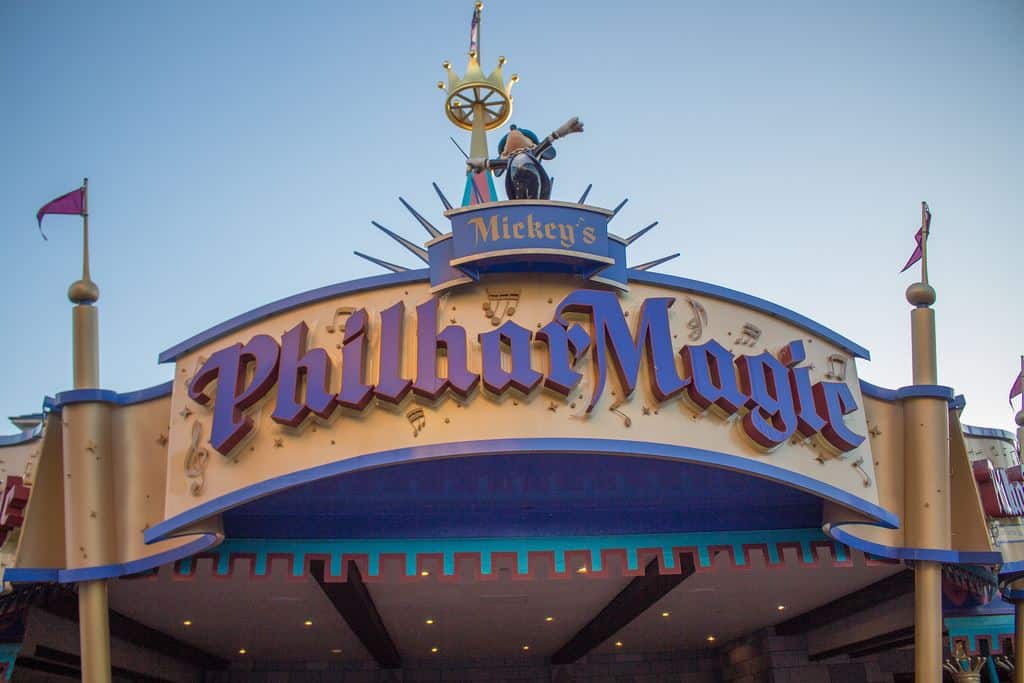 Hollywood Studios
Our last holiday has 2 full days scheduled for Hollywood Studios so there is plenty to do for the whole family, just don't forget the classics.
Muppet*Vision 3D
Another great nostalgic attraction at Walt Disney World is the Muppet*Vision 3D. The new Muppet show on Disney+ and newish movies that came out a few years back are perfect for the younger generation and this attraction is great at introducing children to the Muppet universe.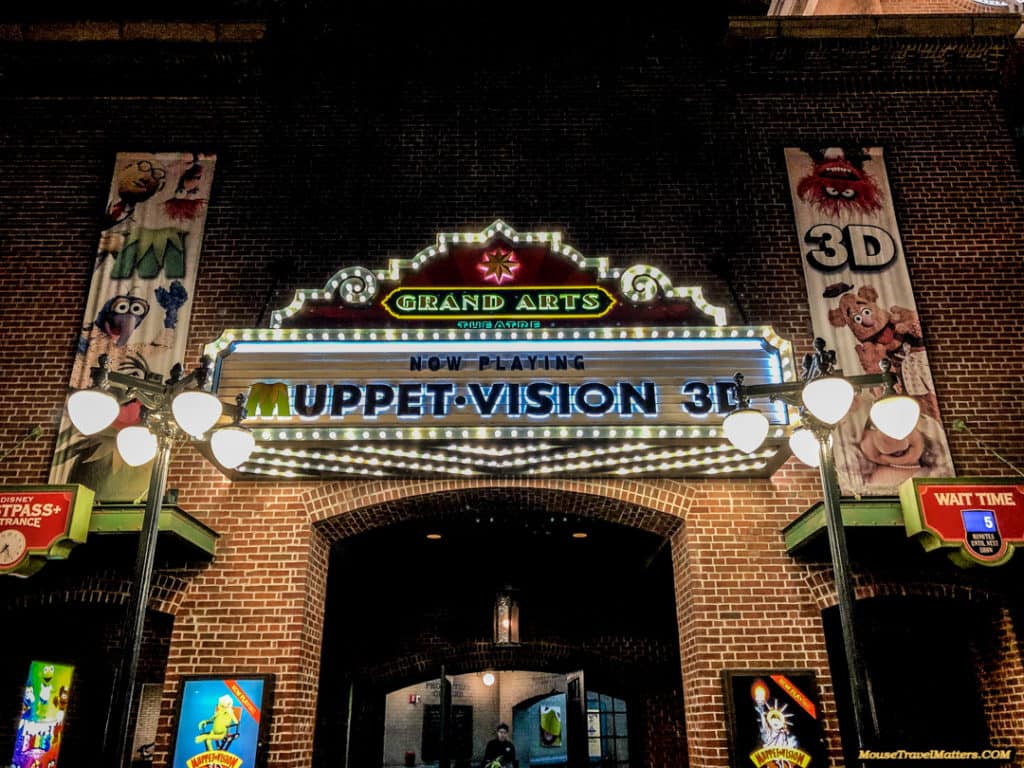 Toy Story Mania!
No longer the lone Toy Story ride at Hollywood Studio, most guests would rather spend their time waiting for Slinky Dog Dash.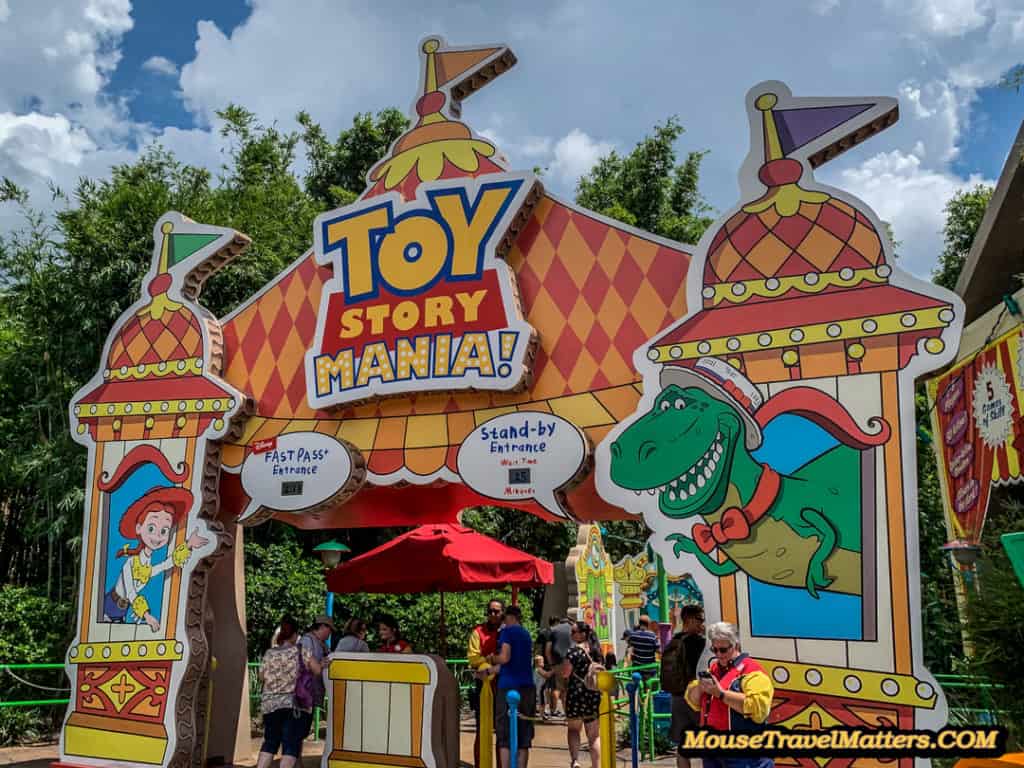 Star Tours – The Adventure Continues
Now that Millennium Falcon; Smugglers Run has opened, many guests are abandoning their love for Star Tours. Depending on the day, Smuggler's Run may be sold out of Fast Pass tickets, and the children may not be able to follow the directions of the ride, Star Tours is still an incredible ride. Just because another ride came along with better technology doesn't mean Star Tours is an outdated ride.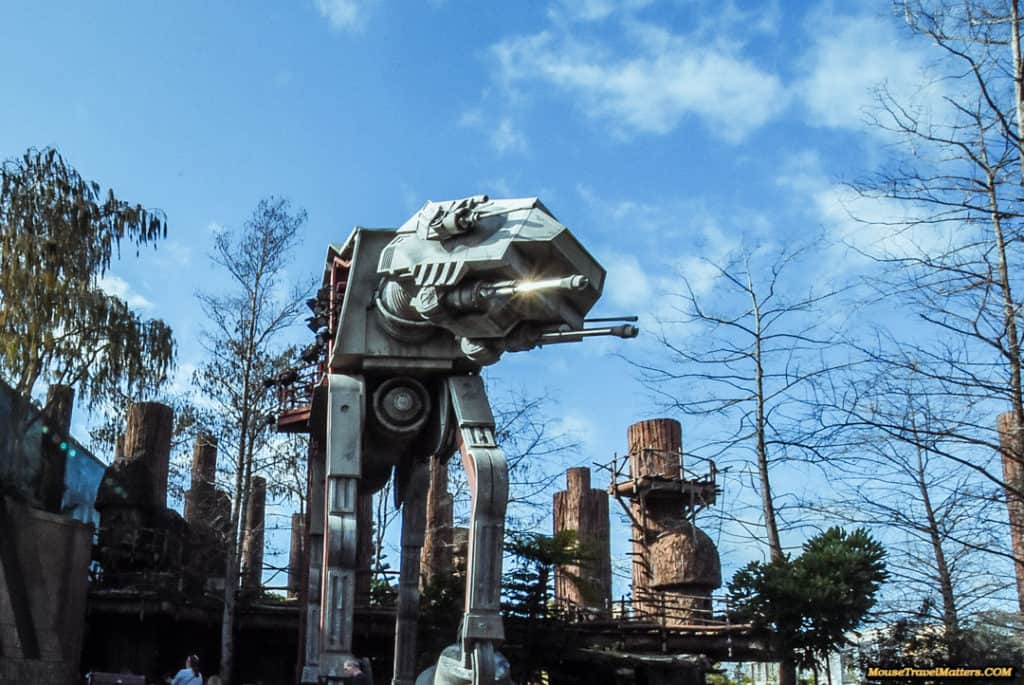 Animal Kingdom
A long line doesn't always mean the attraction is packed or super popular; it just means the attraction is slow to load or has a low capacity per hour. We found these 3 attractions have a moderately sized queue or are hard to get Fastpasses for, due to low hourly capacity only. Give them a try and you won't regret it.
Kali River Rapids
Most rides at Disney World fall into one of two categories; Roller coaster thrill rides or tame enough for little kids. There are very few that fit somewhere nicely in the middle; fun and thrilling without traumatizing the children. There is a height restriction of 97 cm, the size of your average 3-year-old.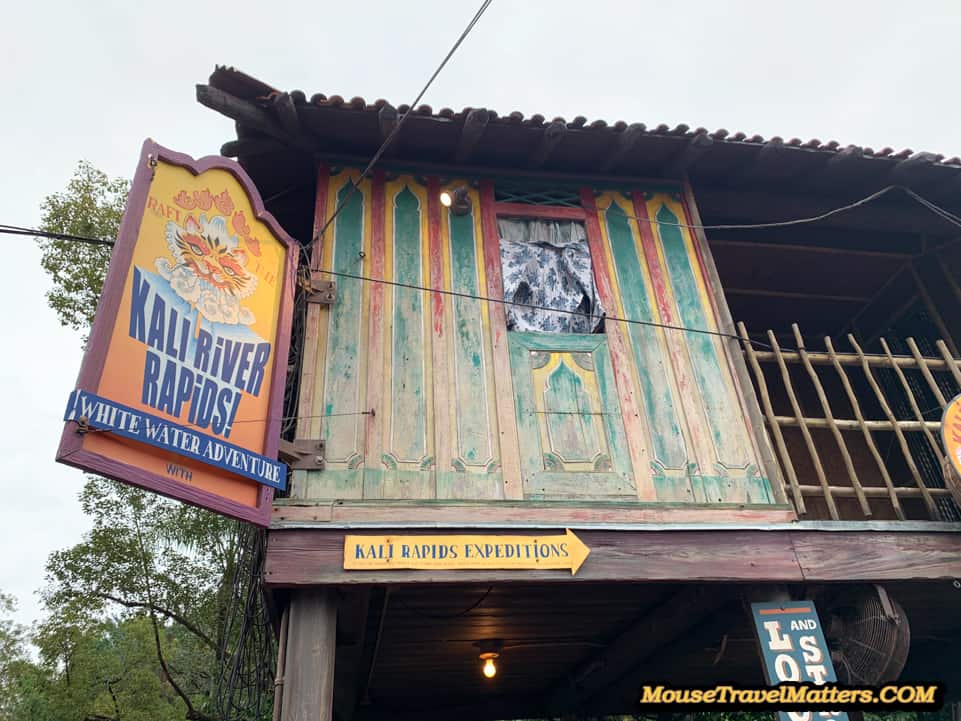 Kilimanjaro Safaris
Kilimanjaro Safaris is a 30 minute trek through the savanna behind Animal Kingdom. The children love it and adults love having a small break from the crowds and the walking, while learning a little about these majestic animals. Many guests write this attraction off because it takes so long to complete.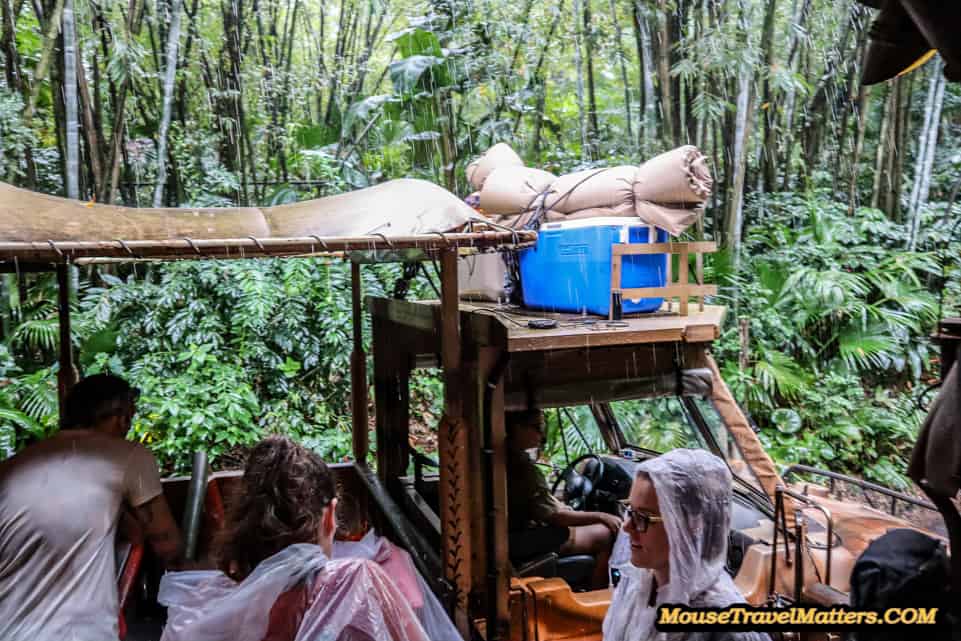 Dinosaur
This is another great ride, located at Animal Kingdom. A lot of people love this ride, but I feel it is a bit underrated. Take a journey back in time, visiting the dinosaurs on a bumpy ride in this all terrain vehicle! Watch out for the T-Rex. Super fun, and a must do for me every single trip!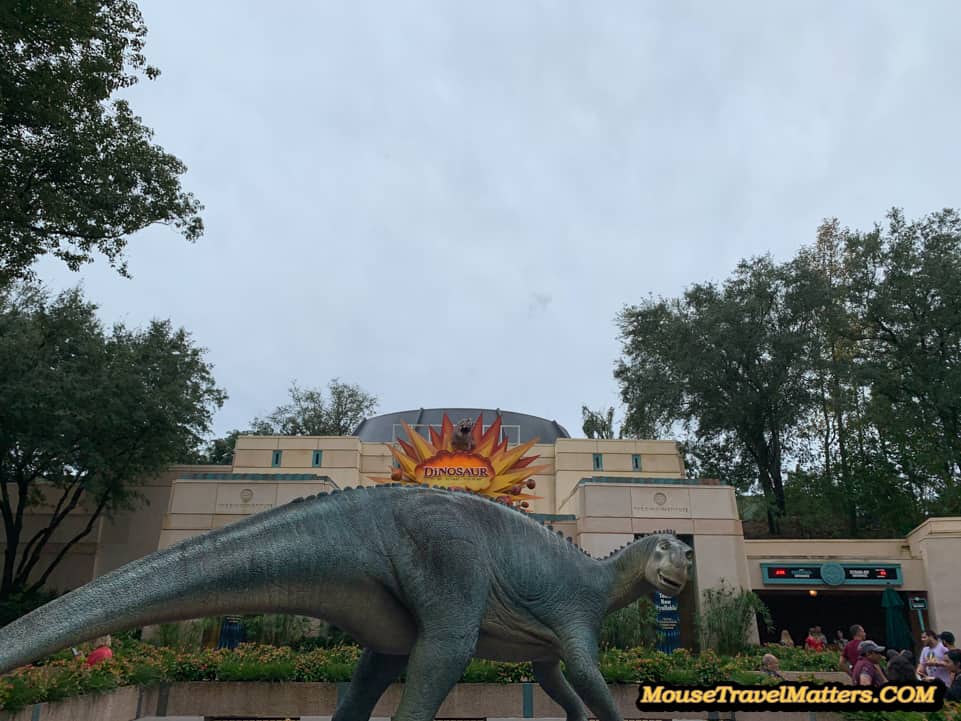 Epcot
Gran Fiesta Tour Starring the Three Caballeros
Over in the Mexico pavilion at Epcot, you'll find a little ride at the very back of the building. There is, quite literally, NEVER anyone there! I don't know if that's because people don't know it's there, but in any case, it is a great escape from the heat & a walk on ride. It features Donald Duck and his two south-of-the-border amigos, Panchito and José Carioca. It's not as sweet or as engaging as the more famous "it's a small world," but it's still fun. And now that Disney+ has revived the series, kids and adults alike will love the ride even more.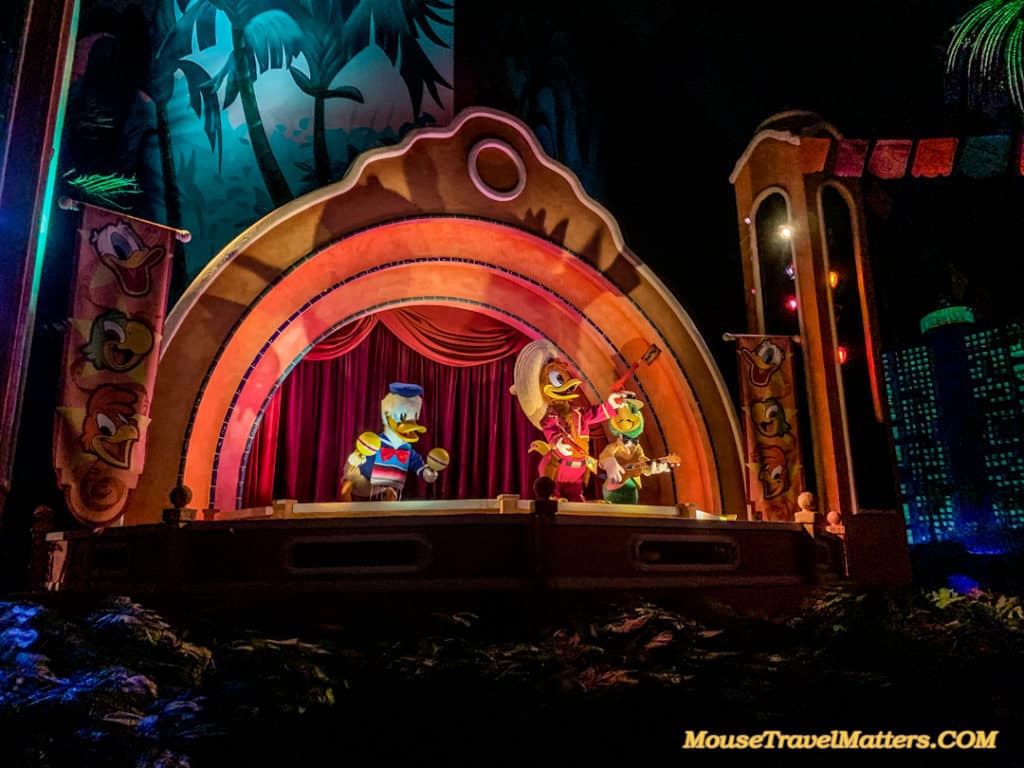 Living with the Land
This slow-moving, 14-minute attraction takes you behind the scenes of Epcot's greenhouses. The Land's restaurants, The Garden Grill and Sunshine Seasons, actually serve the produce you see on the attraction, so riding Living with the Land before eating is a fun way to teach kids about where their food comes from.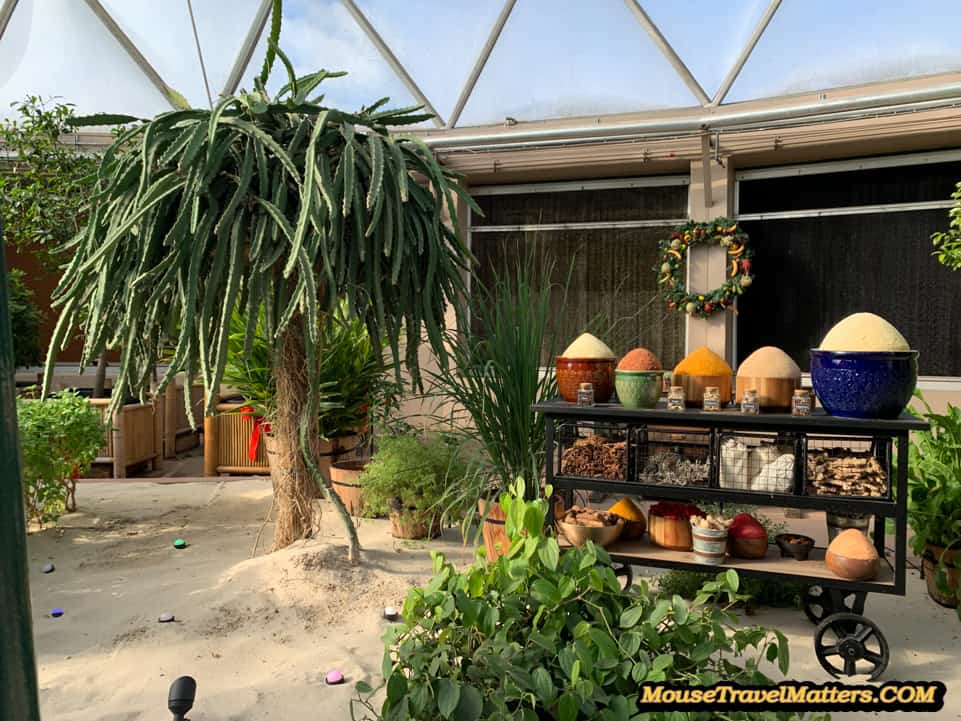 The Seas With Nemo and Friends
Another gem at Epcot that often has little to no line is The Seas with Nemo & Friends. Located towards the front of the park, you'll see this ride. You hop in a clamshell, while Nemo takes you on a journey through the seas to visit his friends! This one is almost always a walk on when I am there. Keep in mind, there is often a line, but it is typically short and moves pretty fast! It's a great escape from the heat & a cute ride for all ages!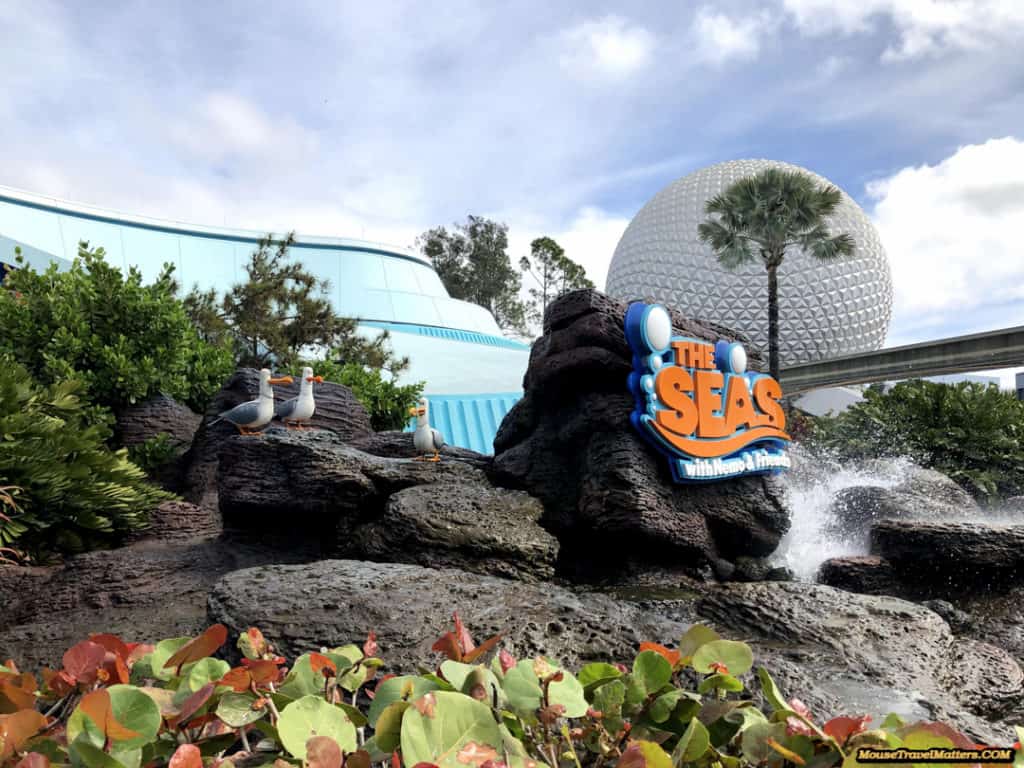 Don't forget to check out our list for most overrated and worth the wait rides at Disney World.
You May Also Like…