Last Updated on September 13, 2020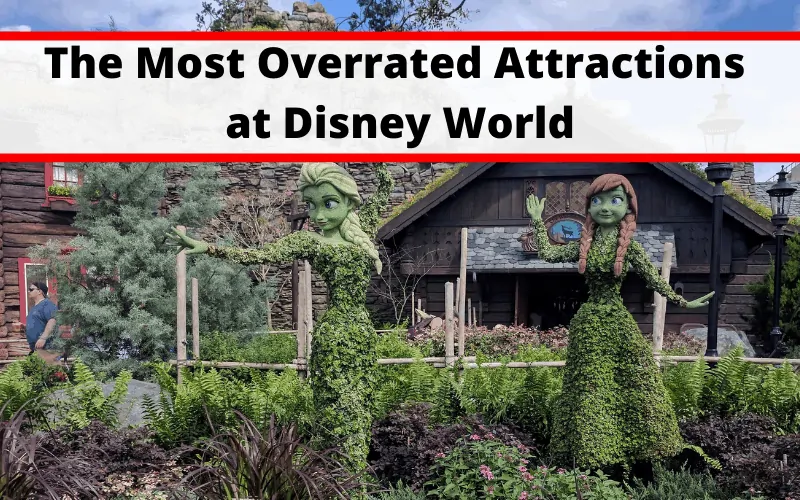 There are 5 attractions at Walt Disney World that happen to be the victim of their own hype. While they are amazing rides and we strongly suggest you at least attempt to get Fastpasses and experience them once during your next Disney holiday, we don't think they are worth the 90+ minute standby wait time that is often displayed when fast passes are no longer available. These are the 5 most overrated attractions at Walt Disney World.
Seven Dwarfs Mine Train
The latest attraction to come to the Magic Kingdom, this roller coaster still hasn't shaken the new ride hype. It seems like this ride sees constant hour and a half waits, mostly due to guests choosing to line up know for the fear of there being a longer line later.
The best way to avoid the long lines for Seven Dwarfs Mine Train is to schedule a breakfast reservation for Be Our Guest before the park opening. This means you will be finished and inside Fantasyland well before rope drop. Grab the first spot in line and be amongst the first guests to ride Seven Dwarfs Mine Train as the park opens.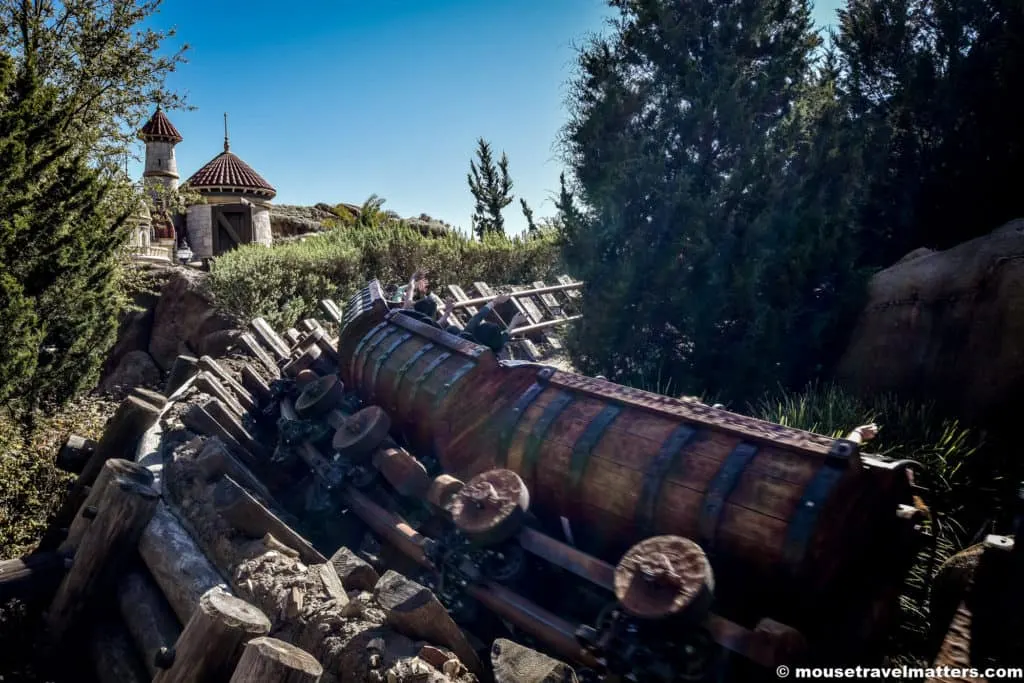 Test Track
I am definitely in the minority here, but I totally think Test Track is overrated. This is one of the few rides that have a single riders line.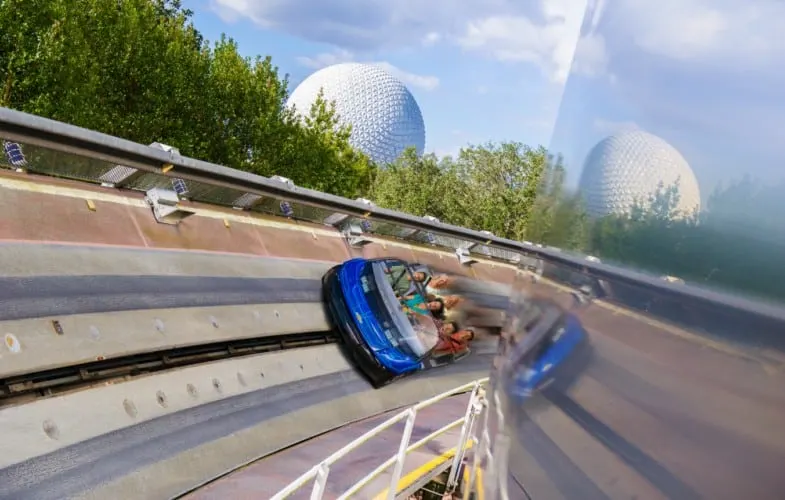 Peter Pan's Flight
I will say, I absolutely love Peter Pan's Flight. However, there always seems to be a crazy wait for this one & I cannot understand why. It is a cute ride, especially for those little ones, or those who are a kid at heart (like me) but I do not feel it is worth more than maybe a 30 minute wait. The wait for this attraction is usually at least 90 minutes or more, depending on time of day & season. If you want to hit this one, I'd suggest trying for a FastPass+ or hit it first thing in the morning, or at the end of the night. It's worth checking out, but it is not worth the long line.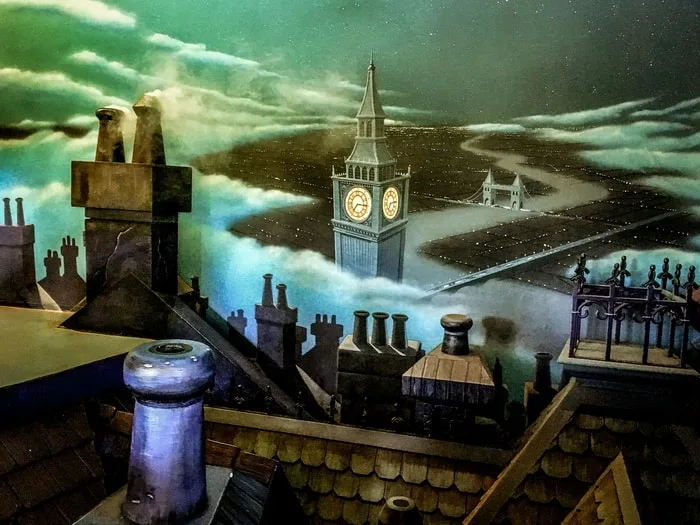 Frozen Ever After
Frozen Ever After is another one of those great rides, definitely better than it's predecessor Maeolstrom, but 3 hours worth? I don't think so. Frozen Ever After, Test Track, Soarin' and the Epcot Forever are all Tier 1 fastpass attractions which means you can only pick one of these to fastpass. Most families will choose Soarin' or Test Track, leaving a handful of spots left for Frozen Ever After.
If you still can't get a fastpass for Frozen Ever After, we suggest waiting near the gates at 11 am when World Showcase opens and rope drop the ride, then high tail it to the Anna and Elsa meet and greet. There are plenty of ways to experience Frozen Ever After, which we recommend you try at least once, without having to wait in the incredibly long lines of standby.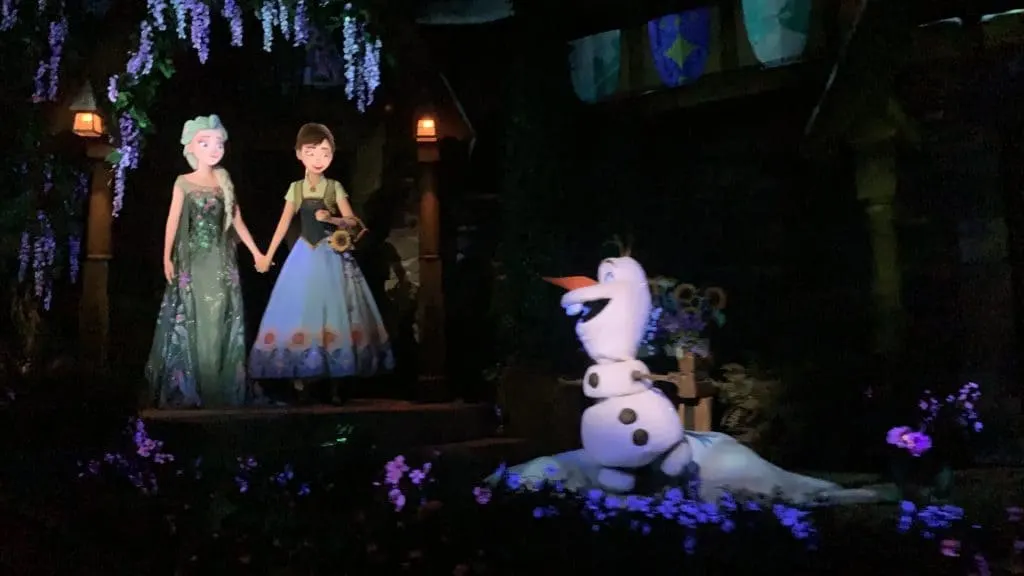 Na'vi River Journey
Na'vi River Journey is an underwhelming, low-thrill boat ride with very little storytelling and immersion. And still, guests wait over three hours just to experience it. If it's your first trip to Disney or thrill rides aren't your thing, then I'd definitely look into trying it, but the idea of using a FastPass+ selection for Na'vi River Journey over Flight of Passage is insane and I certainly wouldn't wait over two hours to ride it.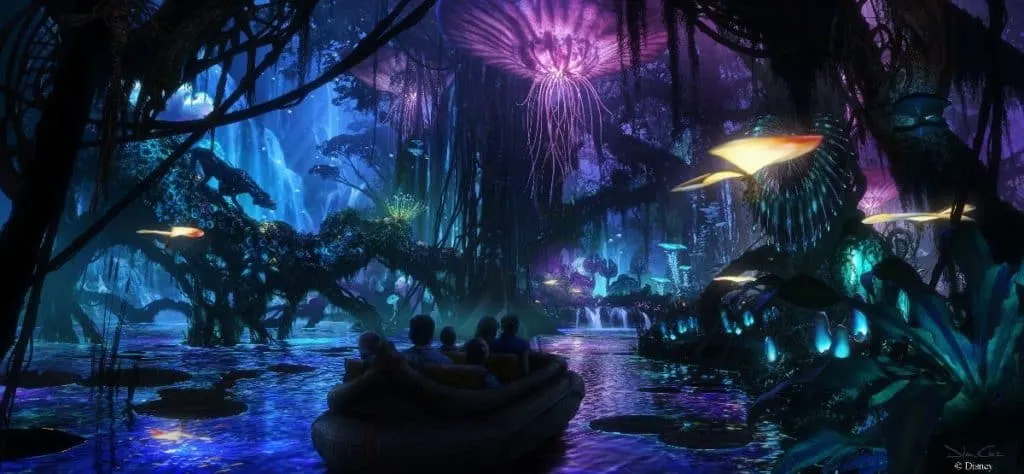 Don't forget to check out our list for most underrated and worth the wait rides at Disney World.
You May Also Like…